Bliss Bakery – Holland, MI
As an Amazon Associate and member of other affiliate programs, I earn from qualifying purchases.
Bliss Bakery is Holland Michigan's newest dedicated gluten free bakery. Previously located in Hamilton, Michigan, this business offers a large selection of grain free and low carb baked goods and treats.
**This is an interview with the owner. Please scroll to bottom of page for bakery address, phone number, website, email, and social media links.**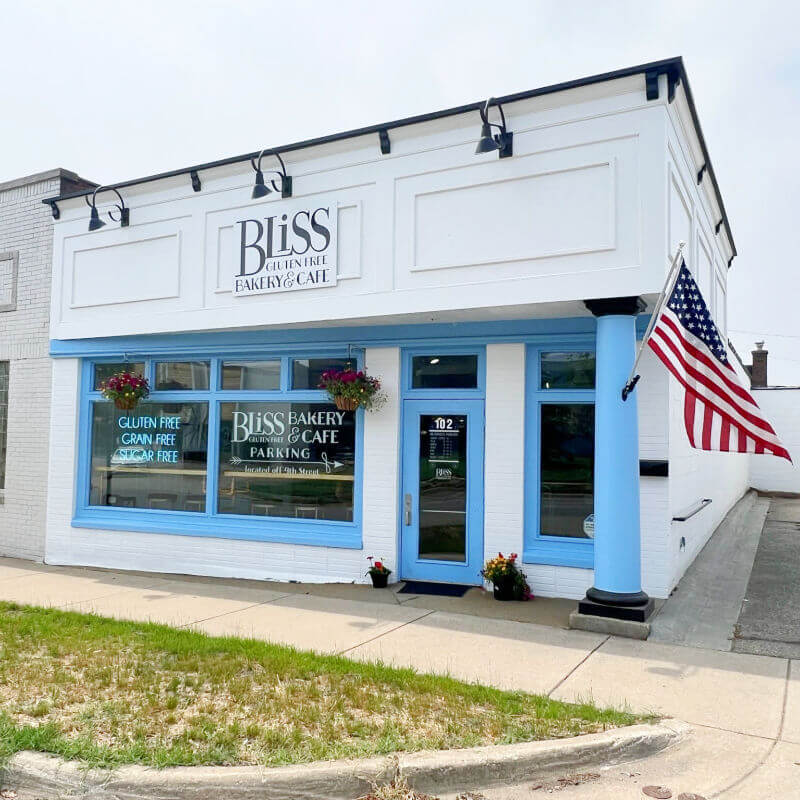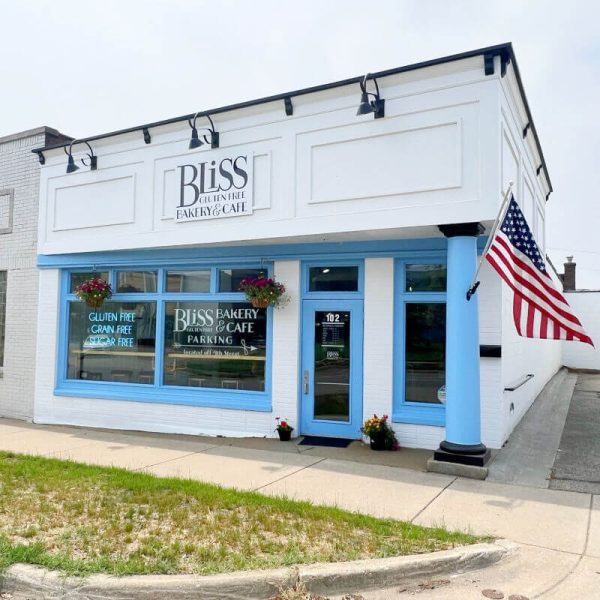 When Krista Koets opened her bakery in 2020, she offered something many found difficult to find; items that were gluten free AND low sugar. Because let's face it, many gluten free products are made from refined flours, and have higher carb counts.
Now located in a new storefront in Holland, Michigan, Krista is expanding her menu to offer a few items with cane sugar. Peronally, as someone who has an intolerance to artificial sugars, I appreciate her willingness to expand her menu to help even more people. Learn more about Bliss Bakery in Krista Koets own words, in our interview.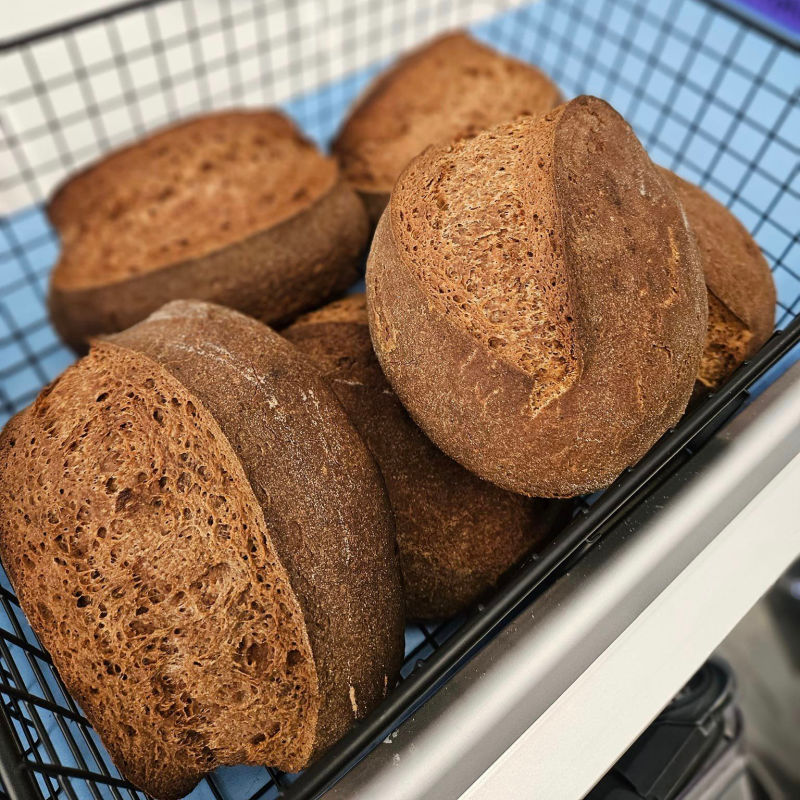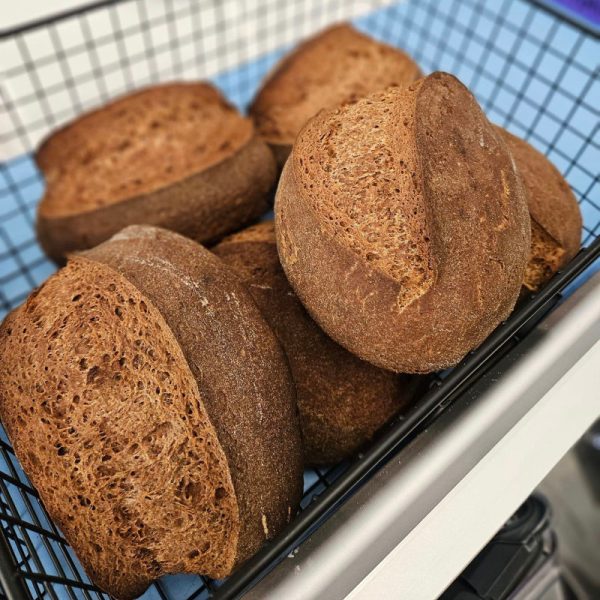 What inspired you to become a baker? Why the focus on gluten-free?
I started my restaurant career at 15 as a hostess at Big Boy in my hometown of Grosse Pointe. From there, I worked as a cook and eventually sous chef and pastry chef at various restaurants in the greater Detroit area. Eventually I got a job at Avalon Breads in Detroit as a midnight baker. I knew then that someday I would open my own bakery.
Recently my father was diagnosed with Celiac Disease. As I learned more about this condition, I realized how empty the market is for fresh and SAFE products. I had recently changed my diet to eliminate gluten, grains and sugar, and Bliss was born out of those changes.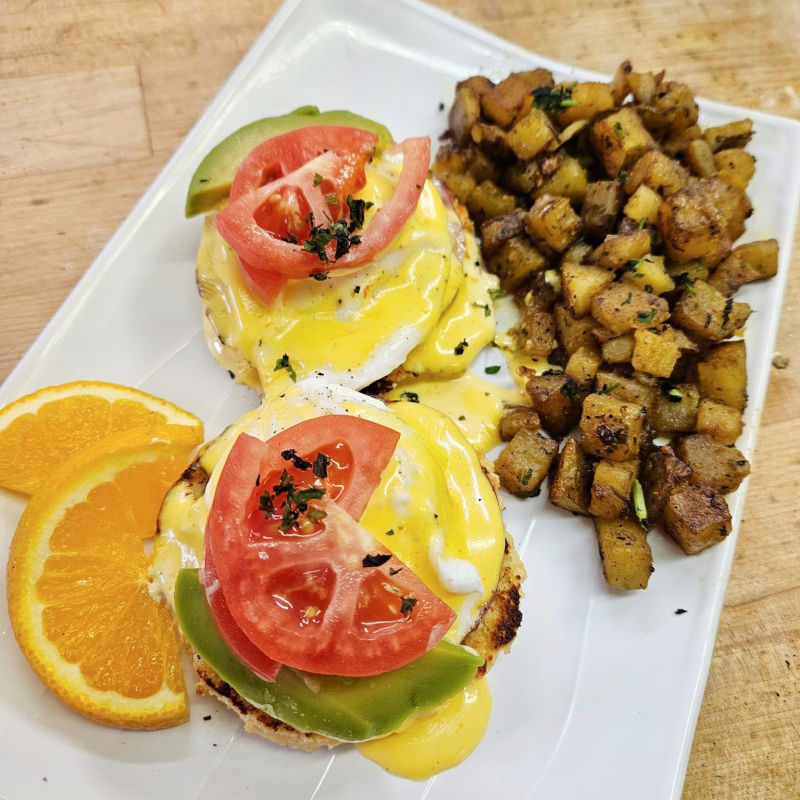 2. Are there other highlights of your products? Dairy-free, egg-free, nut-free etc?
Yes! We have a lot of dairy free options, a few egg free, a few vegan (including our incredible sourdough bread) and a handful of nut free choices. We also serve Brunch all day from 8a-3p. Most of our menu items can be made dairy free, and a few vegan.
3. What steps do you take to guarantee that your products are truly gluten-free?
Obviously, we choose ingredients labeled gluten free. If necessary, we contact manufacturers to ensure the item is not made on shared equipment, or proper procedures are taken to clean the equipment first. In 4 years of business, we've never had a customer complain of issues due to cross contact. We even restrict our employees from bringing any gluten into the facility!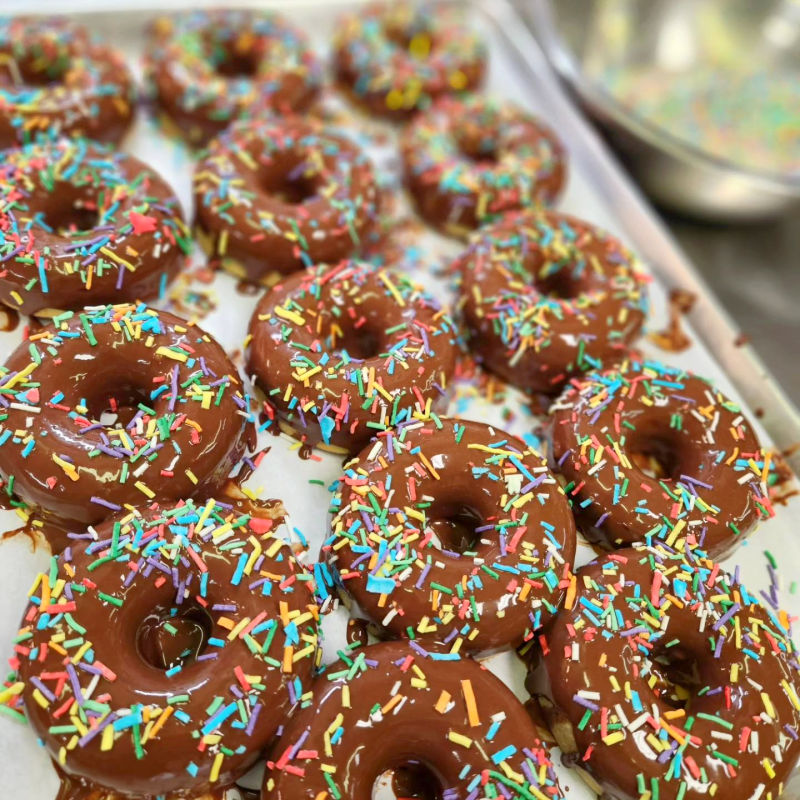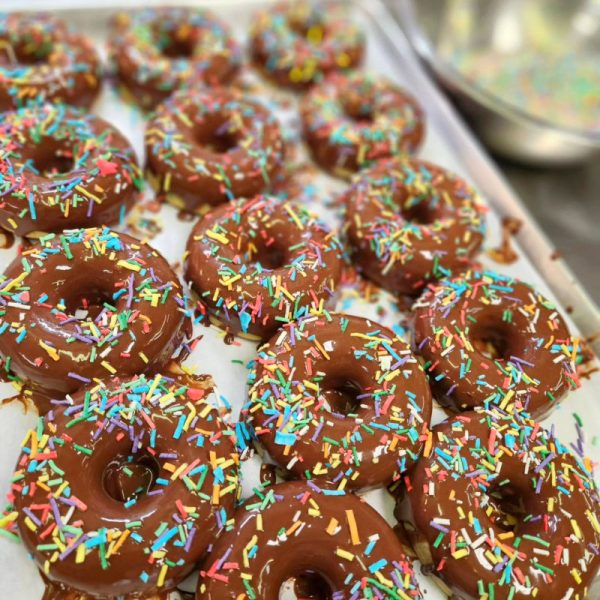 4. When you started your business in 2020, you focused on grain free and sugar free baking. However, you've recently added baked goods with cane sugar and grains to your menu. Can you share more about these new Bliss Bakery items?
Yes, we are just starting to explore a menu of cane sugar sweetened items. Right now we have several breads and a couple pastries with more to come. We anticipate offering a dozen or so items that will be free of low carb sugars. However, we will always retain our diabetic-friendly low carb and sugar free menu!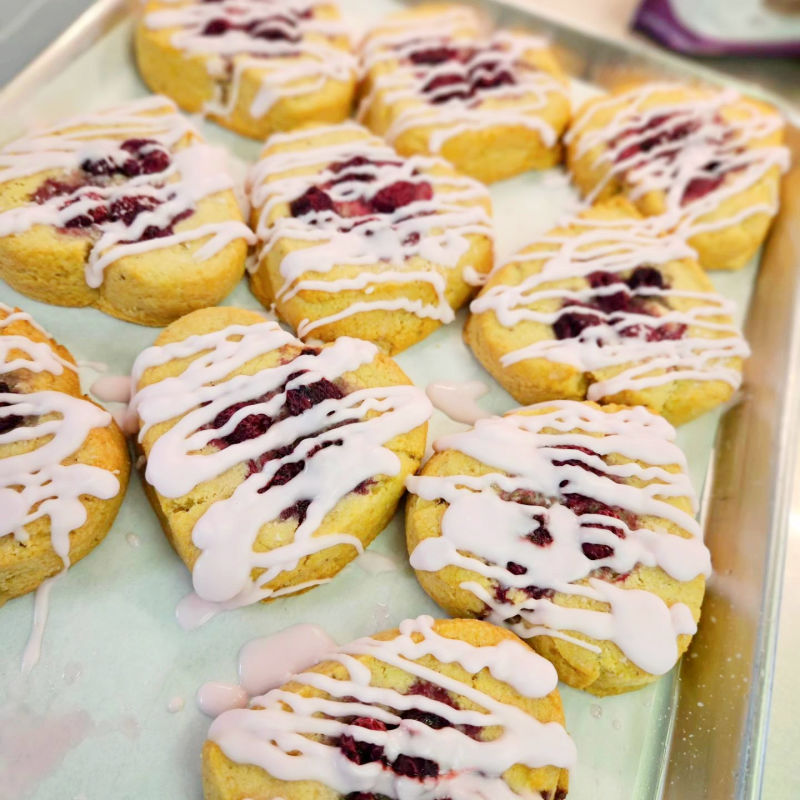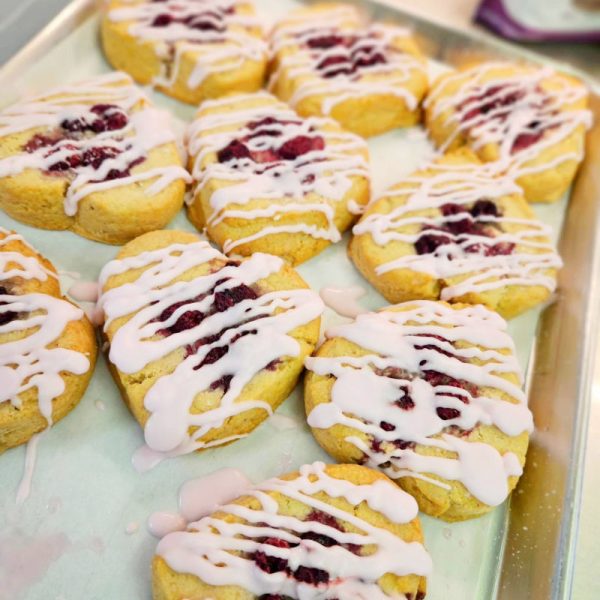 5. You're the first bakery I've written about with a focus on low carb items. Can you tell me more about your ingredients? For example, what flours do you use?
Our low carb baked goods use a blend of almond, whey or egg protein, flax, coconut and arrowroot. For those not counting carbs, our high carb white flour blend contains white rice, tapioca, potato starch and whey protein. We also offer baked goods made with a high carb multi grain blend, which contains buckwheat, brown rice, sorghum and millet. Our housemade tortillas are made with masa harina. We currently do not use oats in anything we make.
6. What kind of alternative sweeteners do you use in Bliss Bakery products?
We use a blend of allulose, erythritol and monkfruit. Some of our chocolates contain maltitol or stevia.
7) Are any of your low sugar products labeled with carb counts/ macros?
We have carb counts available for all of our low carb baked goods.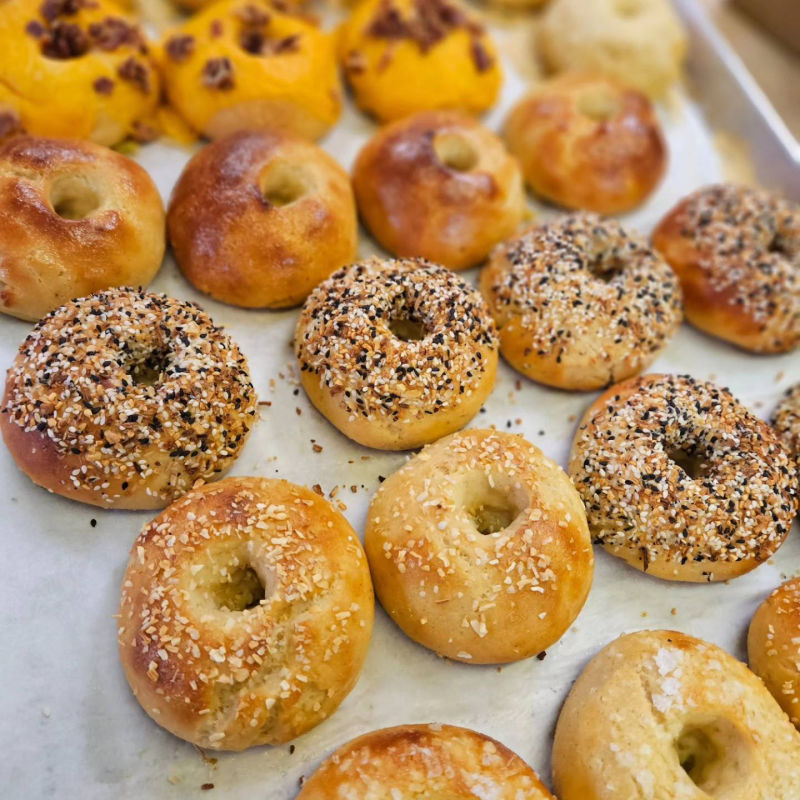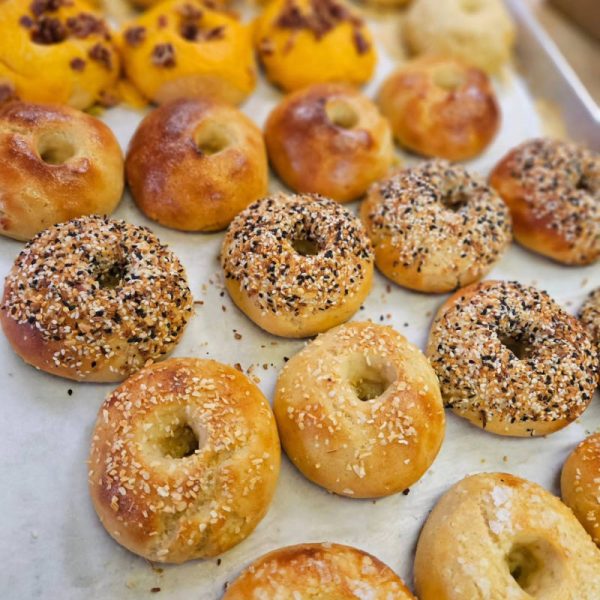 8) Where else are Bliss Bakery products available?
Right now we are exploring a variety of wholesale contracts, so stay tuned. We attend the Fulton Street Farmers Market in Grand Rapids every Saturday. We also offer local Door Dash, pickup and Nationwide Shipping.
9) Can you share a story of a customer who's been greatly impacted by your business?
The most impactful stories for me as a mom are when young people come in. They are able to choose anything they want from our over 50 pastries and breads, or even anything from our Brunch menu, and it's all safe for them to eat.
They get so emotional and that really inspires me to keep going! Everyone, regardless of how they need to eat, should have more than one choice in a bakery or restaurant!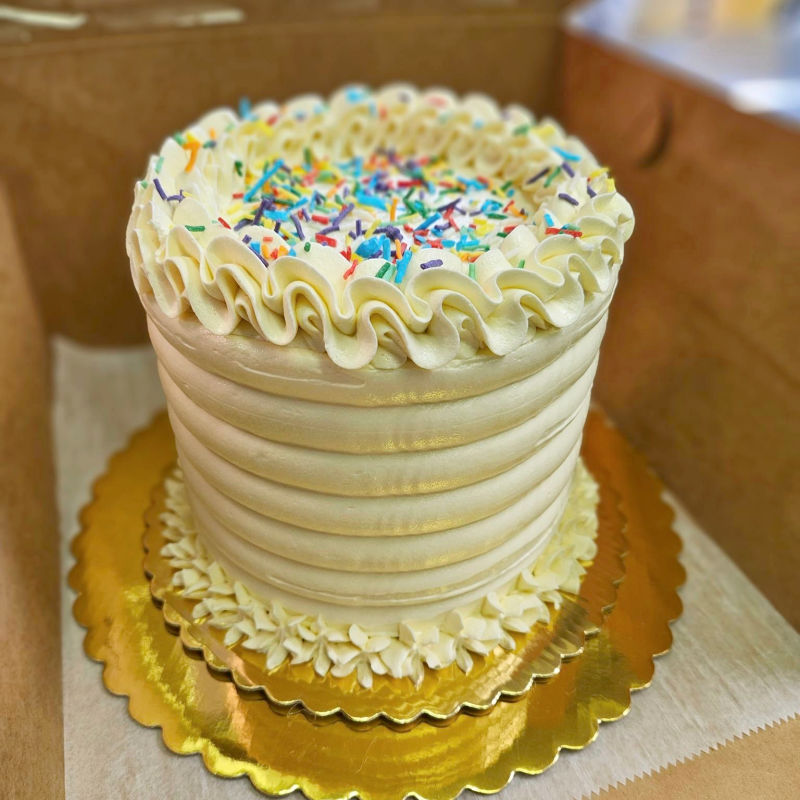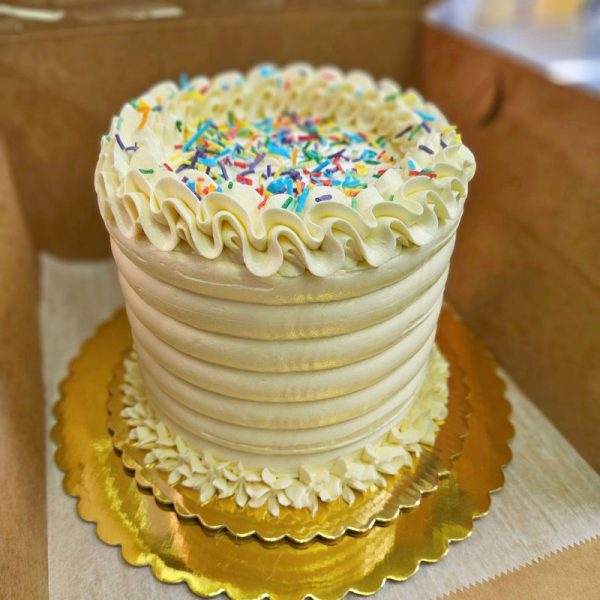 10. What would you like consumers to know about your products and your business?
This is a tough business; I'm not going to lie. Niche services must work harder than anyone to stay profitable. We definitely put in that hard work, with love and care into every item we make. I desire to earn your business and keep it for many years to come, by providing a consistently delicious and nutritious product week in and week out.
In addition, we take a different approach to gluten free baking, in that the vast majority of our products are grain free. This means we don't rely heavily on rice flour for our baked goods. This gives us a vastly superior shelf life at room temperature, improved flavor and texture profile, and improved nutrition.
Bliss Bakery and Cafe
102 River Rd Holland MI, 49423
616-558-1272
Tuesday – Saturday 8 am – 6 pm, Closed Sunday & Monday. Shipping Available
Website | Facebook | Instagram | Email
Bliss Bakery is one of many gluten free bakers across the state of Michigan. Click this link to see a comprehensive list of all the gluten-free bakeries in Michigan, complete with interactive map! Looking for more local eats? Check out my list of gluten free baked good options at Michigan Farmers Markets.