Your Pie : Gluten Free Pizza Made To Order
As an Amazon Associate and member of other affiliate programs, I earn from qualifying purchases.
During our trip to Houston, we dined at Your Pie. Founded in Athens, GA, they claim to be the "original fast casual" pizzeria. With a decade of pizza prep under their belt, they have dedicated fans across the country!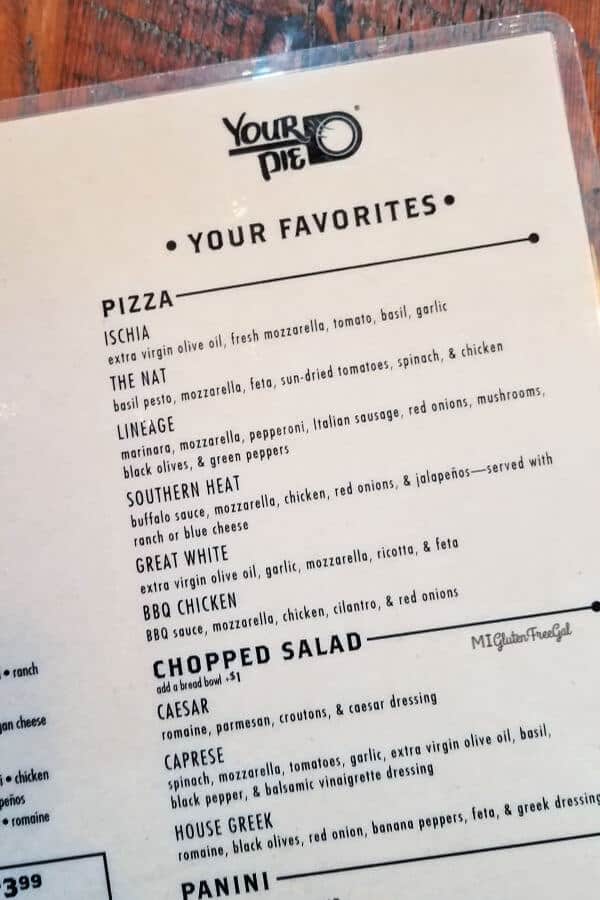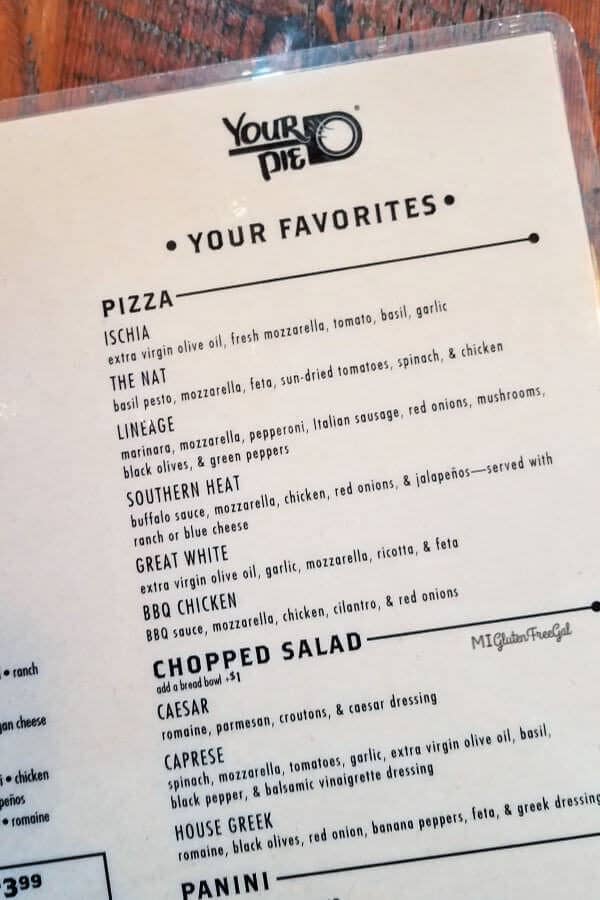 Gluten Free at Your Pie
Like so many of my gluten free dining excursions, I learned about Your Pie through the Find Me Gluten Free App. (As always, regardless of reviews, still do your detective work.) Staff are trained to change gloves and prepare gluten free pizzas in a separate prep area in the back. While they still cook in the same brick oven, they bake on a separate metal plate.
Your Pie caters to other dietary restrictions as well. Their gluten free pizza crust contains NO soy, egg or dairy. In fact, all pizza dough at Your Pie is vegan. They proudly offer Daiya cheese for pizza as well. For those with nut restrictions, you'll only find them in their pesto and gelatos. (Specifically, Butterfinger, coconut, and pistachio flavors.) Find all this and more on their Allergy Information page.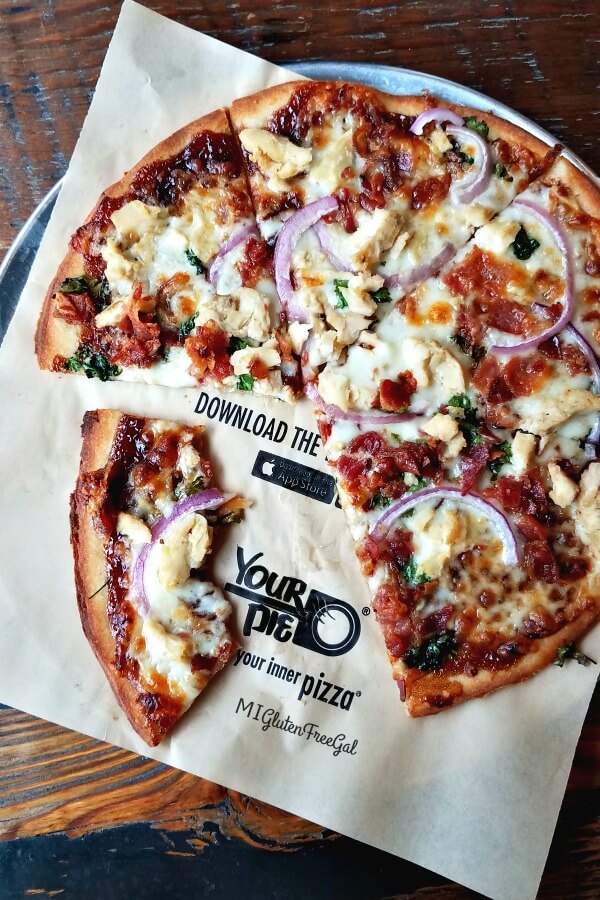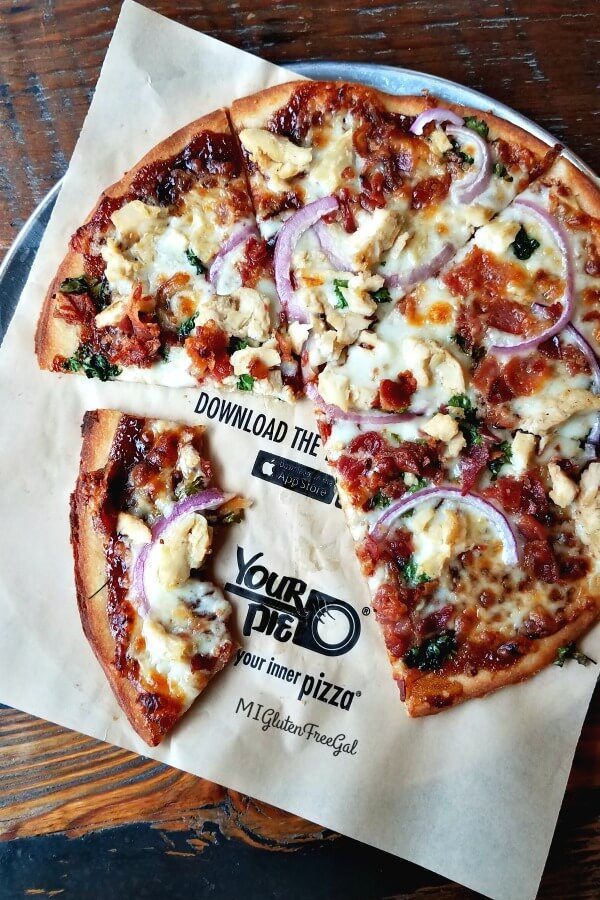 Gluten Free Pizza We BOTH Enjoyed
At Your Pie, customers can choose from specific recipes or create your own. We choose the BBQ Chicken Pizza, as it contained no pork! As for other gluten free options, they also offer salads. (However, the Caesar salad, even without salad dressing, contains gluten.) All meat toppings contain no gluten free except for the meatballs. (Although ironically for us, they are pork free.)
After a chilly walk in downtown Houston, this pizza was exactly what we needed. The staff were thorough in answering all my questions, both about food prep and about Your Pie in general. I realized after our pizza came to the table I visited Your Pie in Tennessee in 2015. I daresay this experience was even better than my first.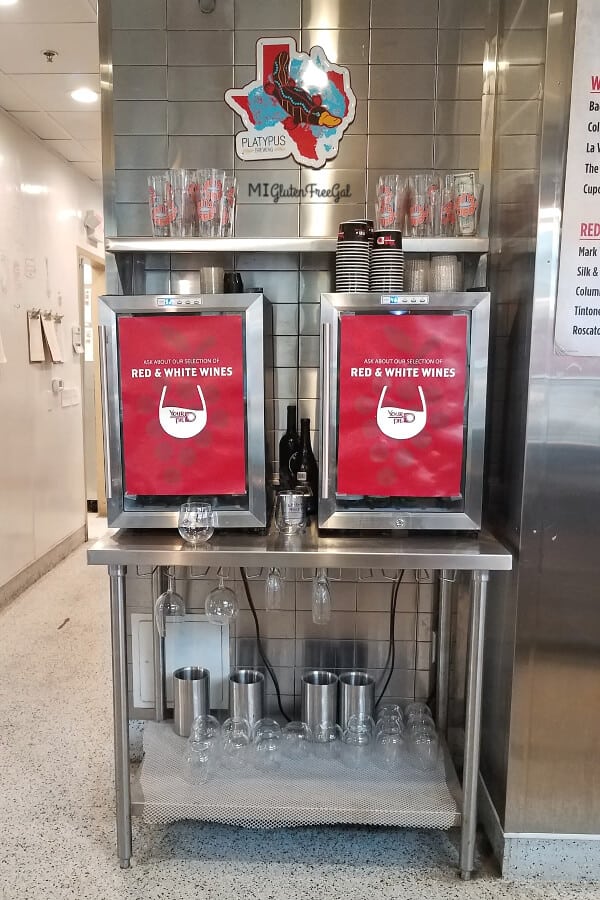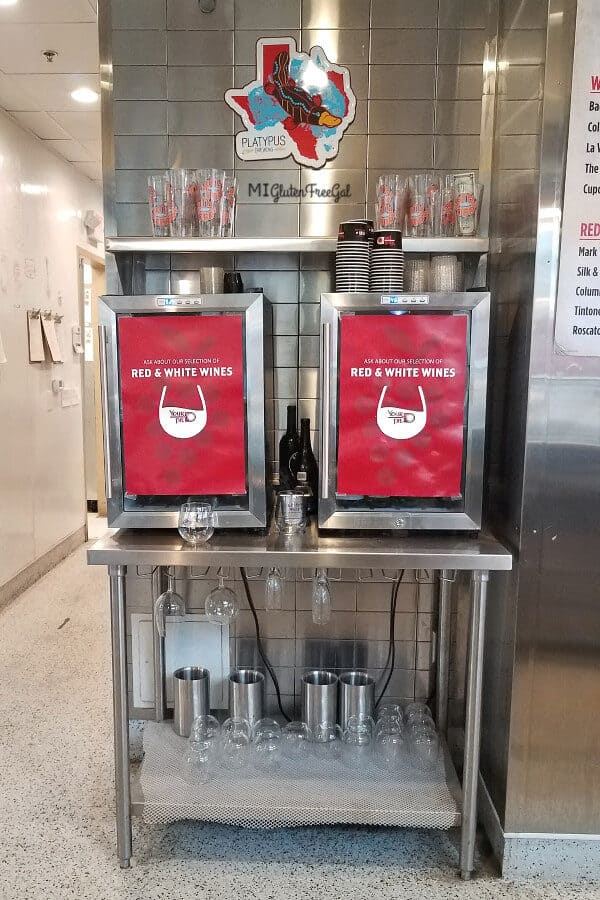 Your Pie Supports Local with Craft Beverages
Each Your Pie location offers a large assortment of local, craft beers. Each location chooses their own, and even takes recommendations from customers. The downtown Houston location we visited offered an assortment of craft beers from Texas, Louisiana and Utah. They also served Pineapple Hard Cider from Bishop Cider Company, as well as red and white wines.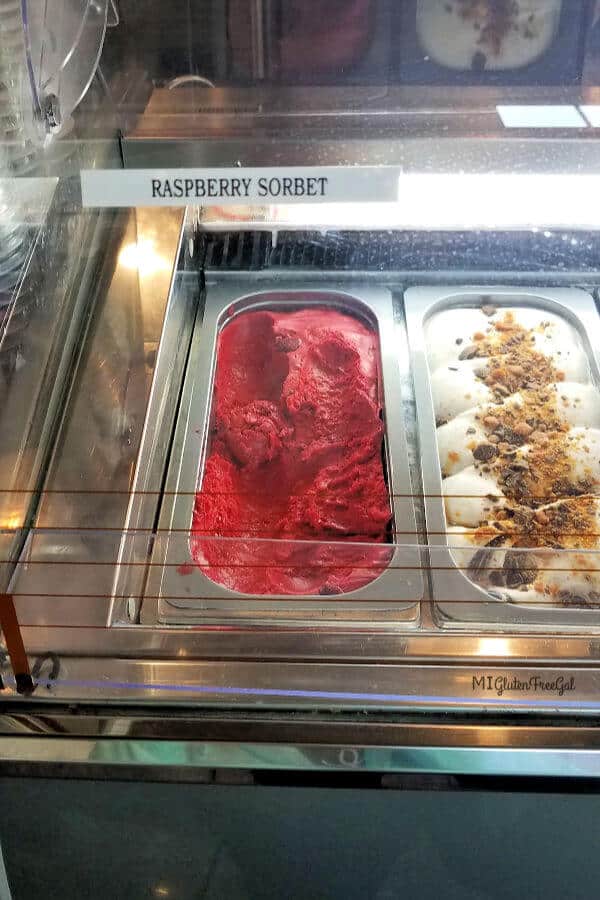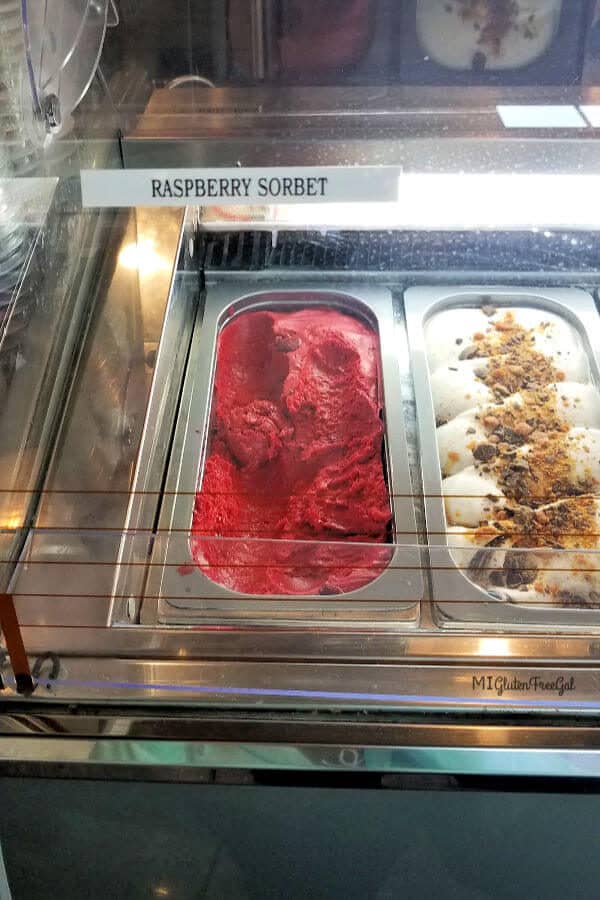 Gelato for Dessert?!
While Your Pie offers brownies, sadly they are not gluten free. However, they do serve gelato and sorbet. The only gelato that contains gluten is the cookies and cream. Sorbets are dairy free. We did not order dessert that day, because we had plans to visit Steel City Pops later in the day.
Where to get Your Pie
Sadly, Your Pie exists mostly in the southern United states. Right now the closest location is Glenview near Chicago. Visiting Houston soon? Check out my other Houston gluten free discoveries from our visit.
Website | Facebook | Instagram |Twitter
Your Pie is one of many restaurants I've visited. You can a list of my Michigan gluten free dining post. Please remember to always ask any restaurant about their food preparation practices.
**I was not paid or reimbursed in any way for this review. All thoughts and opinions are my own.**