Wheat's End Cafe – 100% Gluten Free Chicago Restaurant
As an Amazon Associate and member of other affiliate programs, I earn from qualifying purchases.
If you visit Chicago, you MUST eat at Wheat's End Cafe. This 100% dedicated gluten free restaurant in downtown Chicago offers an amazing gluten menu. I love their English Muffins! (*Currently take out only.)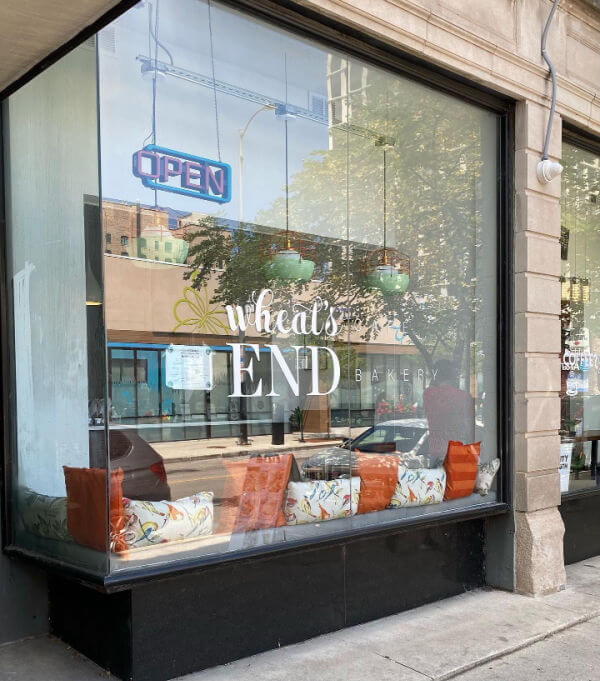 Where is Wheat's End Cafe?
Located in the Park West section of Chicago, Wheat's End Cafe moved to Diversy Pkwy in 2022. (It was formerly located at 2873 N Broadway.) Owned by Susan McMillan and Amelia Fonti, it formerly operated as a fine dining restaurant called Senza. It won Michelin stars and was rated one of the Top 100 restaurants in the country.
Encouraged by Meni Mizrahi, general manager, the restaurant shifted their menu. Still amazingly delicious meals made in a dedicated gluten-free kitchen but just a bit simpler. From foie gras to homemade yogurt. From oysters on a half shell to half an omelette on a house made English muffin. And still with the same love and care from the cafe family that makes them noteworthy.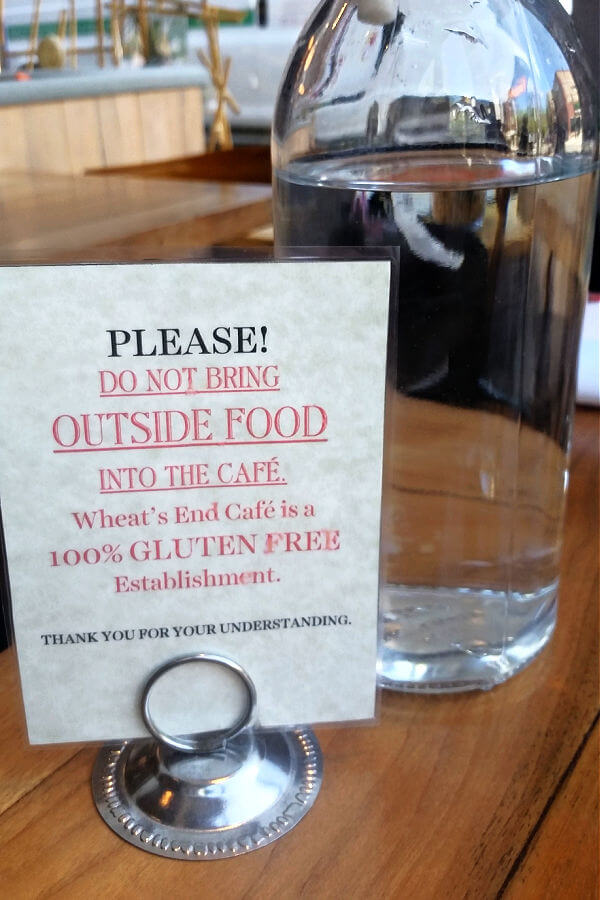 What Gluten Free Options Does Wheat's End Cafe Offer?
Everything. In addition to a dedicated gluten free kitchen, customers are asked to refrain from bringing gluten containing items into the restaurant. Their menu includes breakfast and brunch items. Start the day with gluten free pancakes or waffles (both of which are dairy free), or stop in for lunch for their turkey cranberry panini or grilled cheese on vegan housemade sourdough, served with a side of tomato soup.
Do non gluten eaters like the menu? Manager Meni Mizrahi says that over half of his patrons don't even need to eat gluten-free. They just love the food. But for those who MUST dine gluten-free, he says he could write a book full of stories of their expressions of gratitude. Grateful hugs from clients. The joy of a child being able to eat her first donut, EVER. This restaurant truly is a place of joy.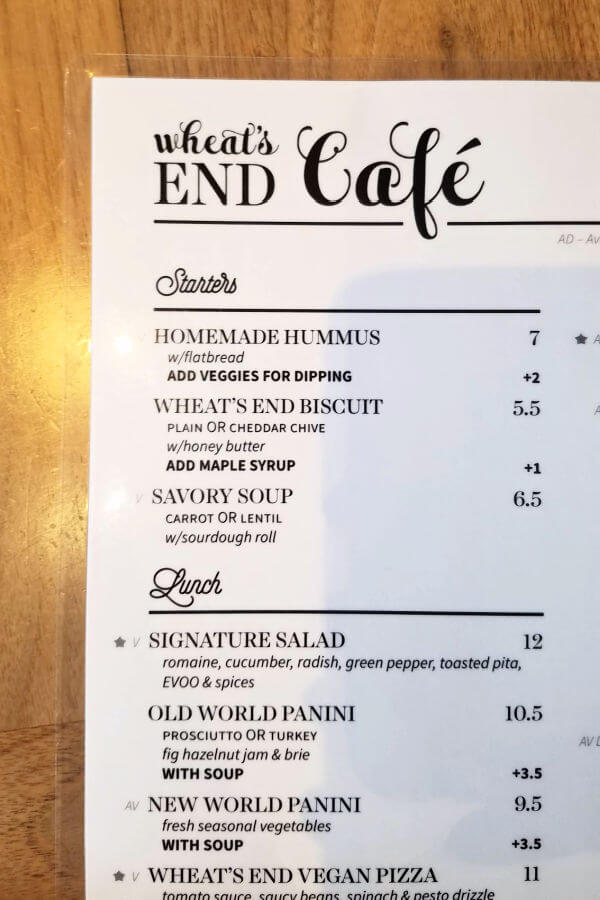 Does Wheat's End Offer Dairy Free or Vegan Options?
Absolutely. Their online menu includes a dietary key, highlighting which items are dairy free or vegan. The dietary key also indicates which menu items can be altered to be dairy free or vegan. They offer soy milk, almond milk, coconut milk , and oat milk for hot beverages. Please note that eggs, dairy, nuts and soy are used in their kitchen.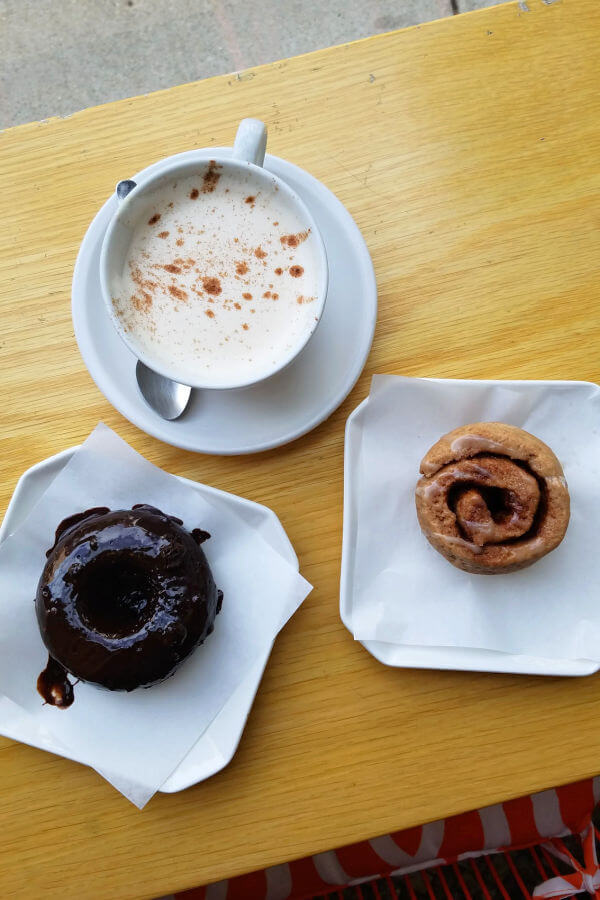 What Baked Goods Do They Offer?
Just want to stop in for a quick treat? Wheat's End Cafe offers an assortment of baked goods. That includes donuts and cinnamon rolls, as well as scones, vegan brownies, chocolate chip cookies, and more. They also offer drip coffee from Bridgeport Coffee, locally roasted in Chicago. Not a coffee drinker? They also serve tea and hot chocolate, and offer dairy free chocolate milk.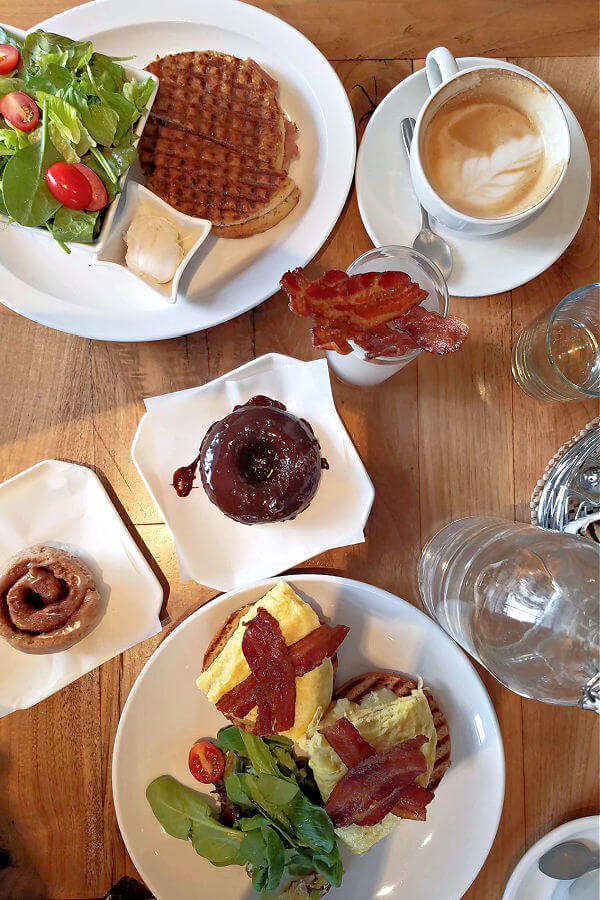 What Do You Like to Order?
My favorite thing to order is their Open Faced Egg Sandwich. It's basically an omelette, served on top of two toasted English Muffins or bagels. I always get the English muffins, because they are THE BEST. In the past they also served this amazing popover, topped with your choice of gravy and two poached eggs. It's not currently on the menu. If it comes back, make sure to order it with the mushroom gravy.
Other items of note in their menu include Spicy Chicken and Waffles, and Bagel and House Cured Lox. From the pictures on their website, I think the next time I visit I defintely need to try the Chocolate Chip and Banana Belgian Waffle.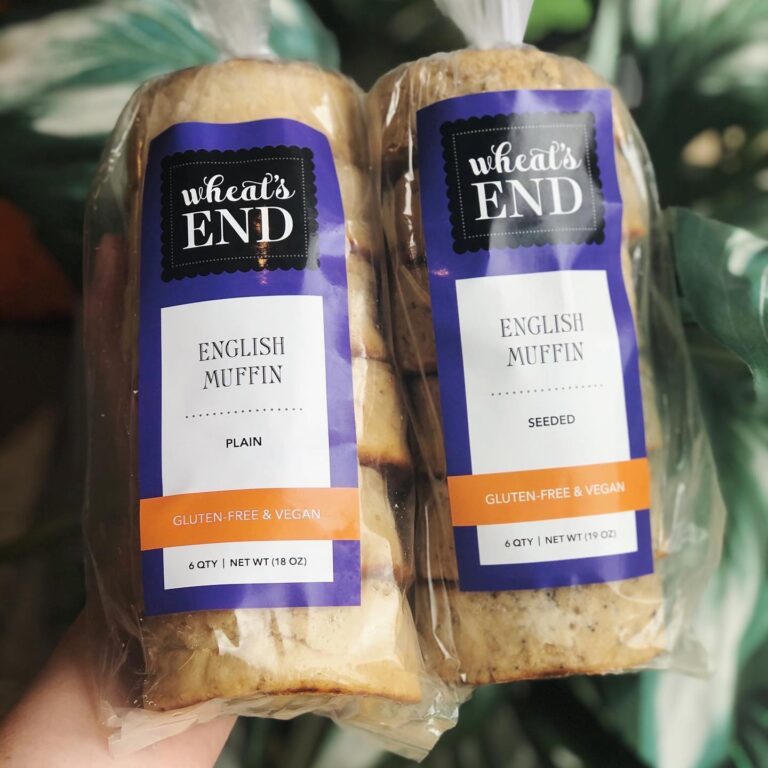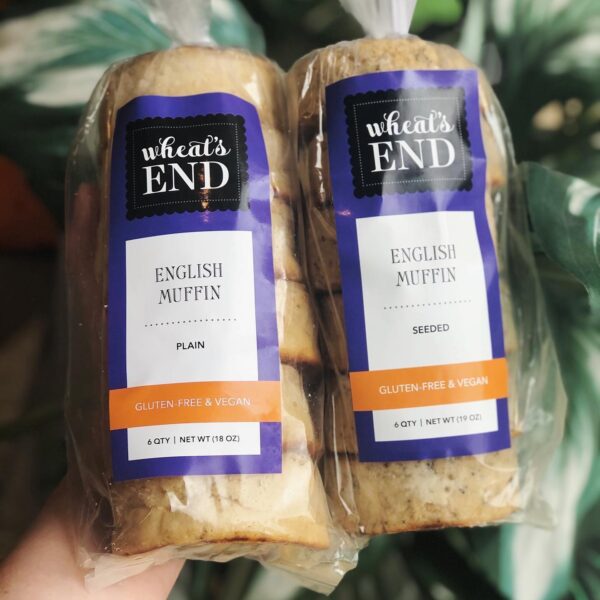 Do They Sell Pre Packaged Items? Do They Ship?
Right now they do NOT ship their products. However you can pre-order some of their packaged goods for local pick-up. Packaged items available for pick up include bagels, English muffins, Sourdough bread, pizza crusts and pancake mix.
More Than Just Great Food
I've been blessed to get to know owner Susan McMillan and her staff through the years, and definitely consider them friends. Whether it's eating at the restaurant, or seeing them at events, I'm always greated with hearty hellos and wonderful hugs. Thank you Susan. Amelia and Meni, for loving your community through delicious food, hugs, and the willingness to cater to those that often get overlooked.
Wheat's End Cafe
543 W. Diversey PKWY
Chicago Illinois 60657
(773) 770-3527
Pick up & Delivery Only – Tuesday thru Sunday: 10 am – 3 pm
Website | Facebook | Instagram | Menu
Wheat's End Cafe is one of many restaurants I've visited. On my first trip there, I did not pay for my meal. However, I've been a faithful patron of this establishment every time I visit Chicago. You can more Windy City dining recommendations in my Gluten Free Chicago post. Please remember to always ask any restaurant about their food preparation practices.