University of Michigan: Food Allergy Safe Haven
As an Amazon Associate and member of other affiliate programs, I earn from qualifying purchases.
When Brianna Wolin started University of Michigan in 2012, being a college freshman was the least of her concerns. As a student with Celiac Disease, Type 1 Diabetes and food allergies, eating in a dining hall would pose big challenges. She was told that they would have difficulty meeting her dietary needs, and the university suggested she live off campus.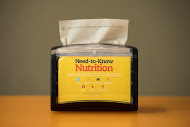 Photo courtesy of Michigan Photography, Austin Thomason
Fast forward to 2016. This Ann Arbor campus has started a new partnership with the Food Allergy Research and Education organization. FARE is the "leading national organization working on behalf of 15 million Americans with food allergy" issues. University of Michigan was selected as one of only 10 schools in the country to start a pilot program addressing food safety issues in dining halls and campuses. These universities and colleges will be collaborating and helping to define the best practices for all campuses, hopefully changing the future of dining for students with food allergies across the country. *
Lindsey Haas, dietitian for U of M dining services, gave me a tour of the South Quad dining hall. Walking through the cafeteria felt like walking through a fine dining restaurant. This is the intended impression, as the hall is set up with 14 "micro" restaurants, allowing students to choose from burgers and fries to middle-eastern fare and more. U of M hires classically trained chefs, all certified by the American Culinary Federation, to create their menus and oversee the cooking staff.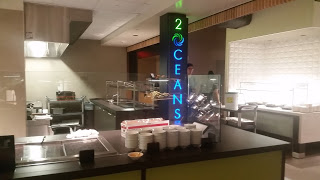 Photo courtesy of Margaret Clegg
While the decor is astounding, it is the food safety steps they've taken that are even more impressive. Each food station is self-sufficient and most food is made to order, allowing students with food allergies to personalize their meal. All prepared dishes use icons for vegan, vegetarian, MHealthy, GF and Halal, when appropriate.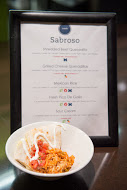 Photo courtesy of Michigan Photography, Austin Thomason
The food station I was most impressed with at South Quad was the dedicated gluten-free room.(Bursley hall also has a dedicated room.) This separate locked-down room is stocked with gluten-free and other free-from foods. Students with Celiac Disease and other food allergy & sensitivity needs are given special access to this room through their MCard (student ID). Before students are given permission for the room, they must undergo online training to reinforce steps in preventing cross-contact. The room is stocked with its own set of plates, silverware & cups, its own dishwasher, and even freshly prepared foods.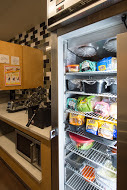 Photo courtesy of Michigan Photography, Austin Thomason
Safe gluten-free options go beyond the dedicated room. Students can take a crust from the room to the 24 Carrots station. There they will make it in a separate pan with separate toppings. This allows the pizza to be assembled and cooked in a controlled way. Students can also take bread and buns from the room and alert staff at the Wildfire station that they need a burger in a dedicated pan and separate area. All dining halls have gluten-free pasta and some sort of dedicated space where gluten-free options are available.
Their food-allergy preparedness goes beyond the kitchen as well. U of M dining has a database of over 10,000 recipes. Each recipe in this database is flagged with allergens as well as vegetarian and halal designations. Access to the food allergy status of foods is provided in two ways. The daily menu lists the foods served that day, along with "GF" designations, for every dining hall. The "My Nutrition" website allows students to use filters to search for safe menu items, as well as keep track of calories. Filters can be applied for the 8 most common allergens as well as pork, oats, and sesame. Filters are also available for gluten-free, halal, "Mhealthy", spicy, vegan and vegetarian. MyNutrition displays all ingredients for every single thing found in the dining hall.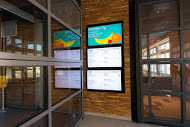 Photo courtesy of Michigan Photography, Austin Thomason
What convinces a major school like the University of Michigan to get involved with such an in-depth program? Jim Baker, the new CEO of FARE, was an allergist through U of M and suggested they participate. University of Michigan is taking their allergy awareness one step further. They are one of more than two dozen locations around the country that serves as a FARE Clinical Network Center of Excellence. These centers will focus on research, create guidelines for patient treatment, and collaborate in a nationwide registry for the use of food allergy patients.
For those living with Celiac Disease, doctors at University of Michigan hospital are also hoping to start the first Celiac Disease Center in the state of Michigan.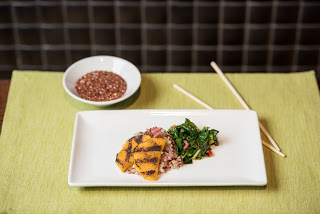 Photo courtesy of Michigan Photography, Austin Thomason
So, as a parent what are your biggest concerns about sending your child away to college? As a student, what are the issues that you've faced or are concerned about facing? If you could tell the dining hall services at your local university one thing that would make living with Celiac Disease and/or food allergies easier, what would it be?
*(While Celiac Disease is not technically a food allergy, the work that FARE does in training and education greatly impacts the welfare of those needing to follow a gluten-free diet.)