Easy Top 8 Allergen Free Meals, Sides and Desserts
As an Amazon Associate and member of other affiliate programs, I earn from qualifying purchases.
As a host, I love to make Top 8 Allergen Free meals. While our household is completely gluten-free, I want to make sure any of my guests with additional allergens are able to eat freely as well. With the help of some of my friendly bloggers, I've come up with a list of salads, meals and desserts that are safe for all to eat!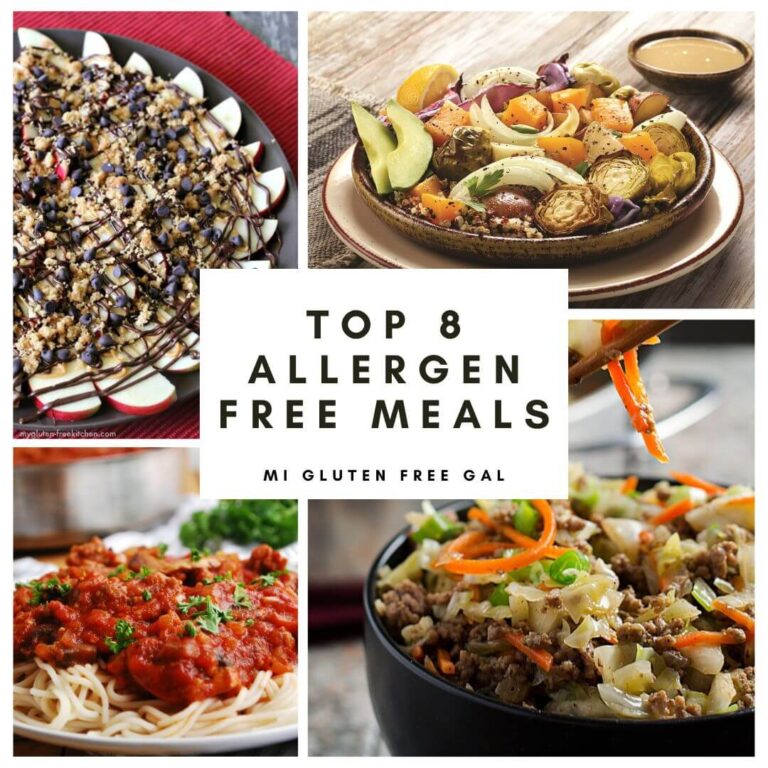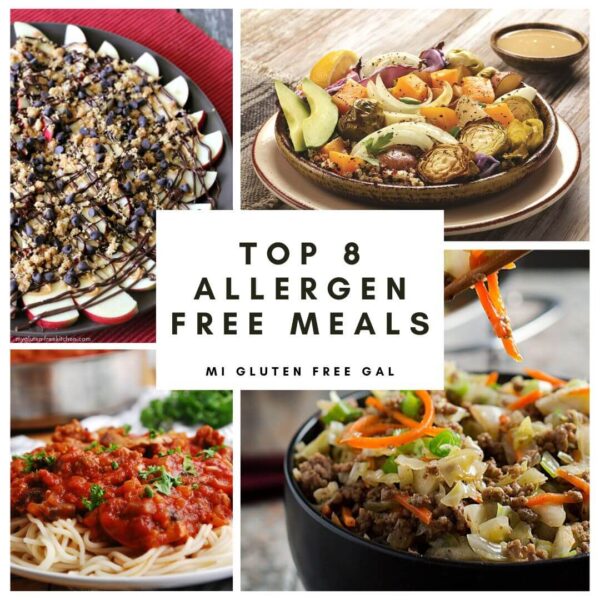 Before we get to the recipes, a bit of education. While any food can cause an allergic reaction, these foods affect 90% of sufferers.
Dairy
Eggs
Fish
Shellfish
Peanut
Tree Nut (which does not include coconut, which is actually a fruit)
Wheat
Soy
Sesame
Also note that gluten is not listed as one of the most common allergens. To make sure an item is gluten-free, is must also be free of rye and barley. In addition, oats can easily be cross-contaminated in fields, so choose oats grown under purity protocol standards, or else leave them out.
Now let's get cooking!
Top 8 Allergen Free Salads

Hummus from MI Gluten Free Gal – While technically this hummus is not a "salad," it is an excellent Top 8 allergen free appetizer. Serve it with any arrangement of vegetables!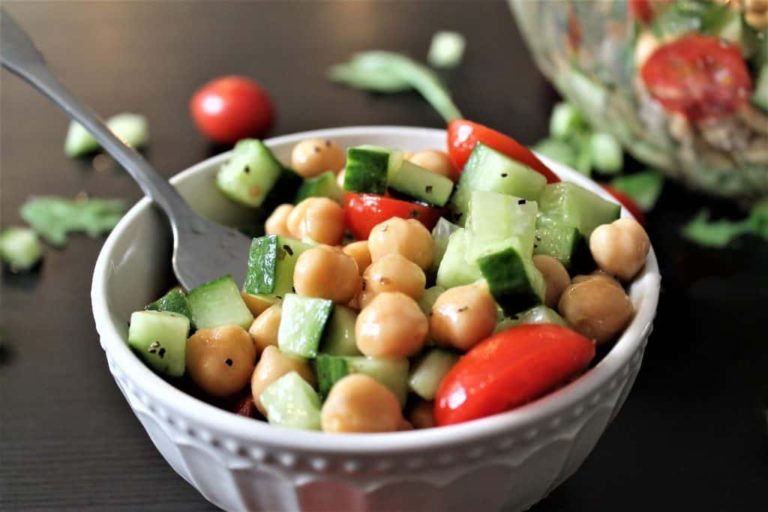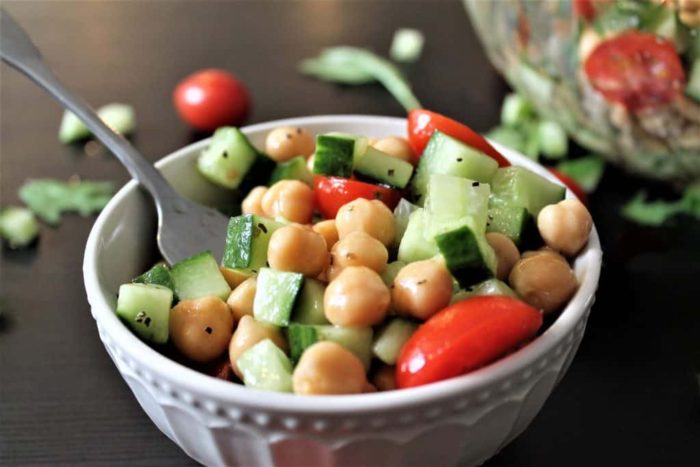 Easy Chickpea Vinaigrette Salad from The Hidden Veggies – This simple salad adds loads of flavor and color to any meal!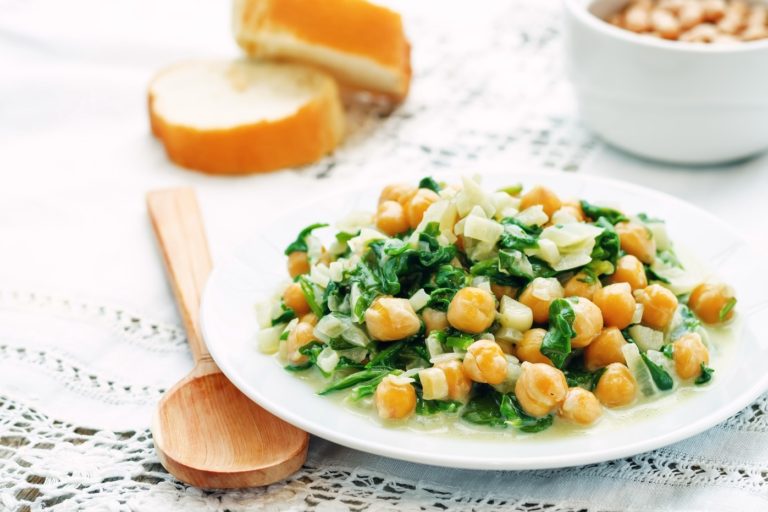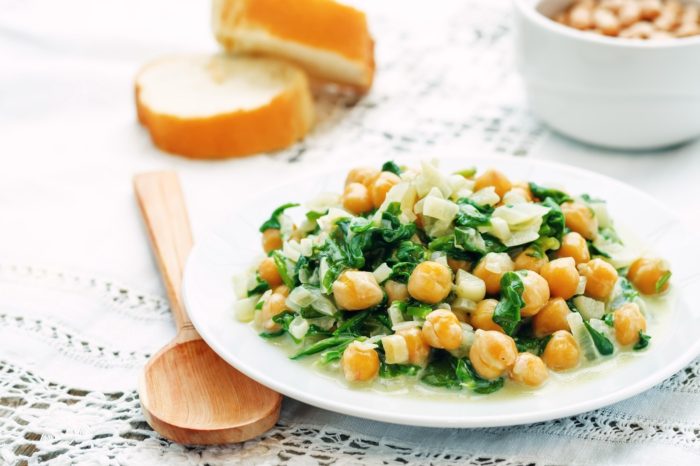 Garlicky Greek Chickpeas and Spinach from Go Dairy Free – While this top 8 allergen free salad can be a meal on it's own, it makes a great beginning to a simple steak dinner!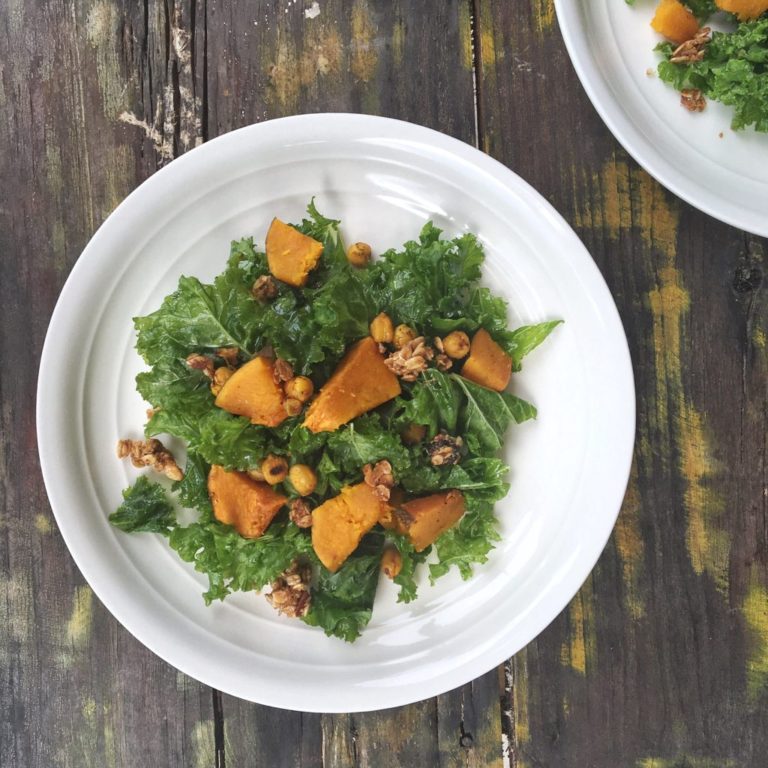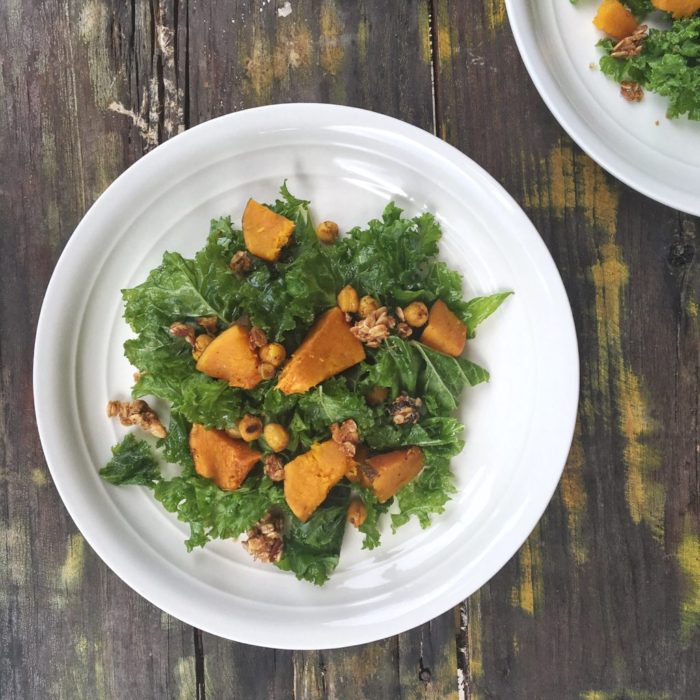 Kale Butternut Squash Salad from Follow Our Passion – While the vegetables and glaze are completely Top 8 allergen free, the granola is something to watch out for. Choose a nut-free granola made with purity protocol oats. Even better would be Enjoy Life Foods Seed and Fruit Mixes.
Top 8 Allergen Free Main Dishes – with meat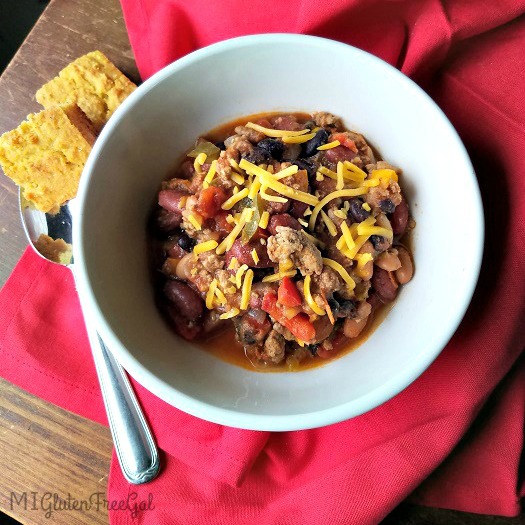 Cozy Comfort Chili from MI Gluten Free Gal – A simple chili dinner becomes a great option for a top 8 allergen free meal. Cheese and sour cream can be served in individual bowls apart from the main dish. To make this vegetarian, substitute lentils for the ground beef.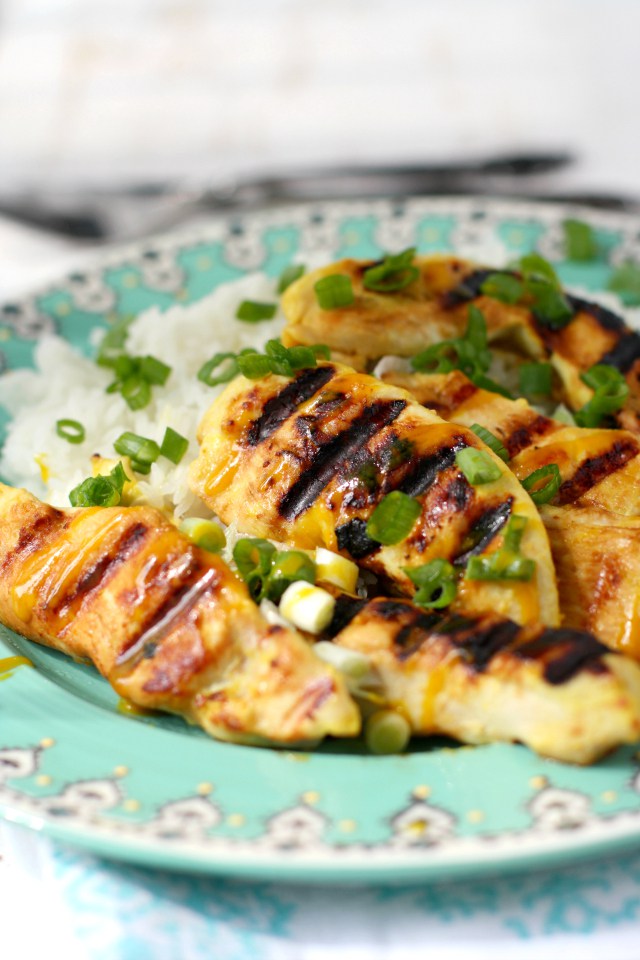 Honey Mustard Grilled Chicken Tenders from The Pretty Bee – These top 8 allergen free chicken tenders will be loved by young and old alike! Serve over a simple bed of rice, with a side of steamed vegetables.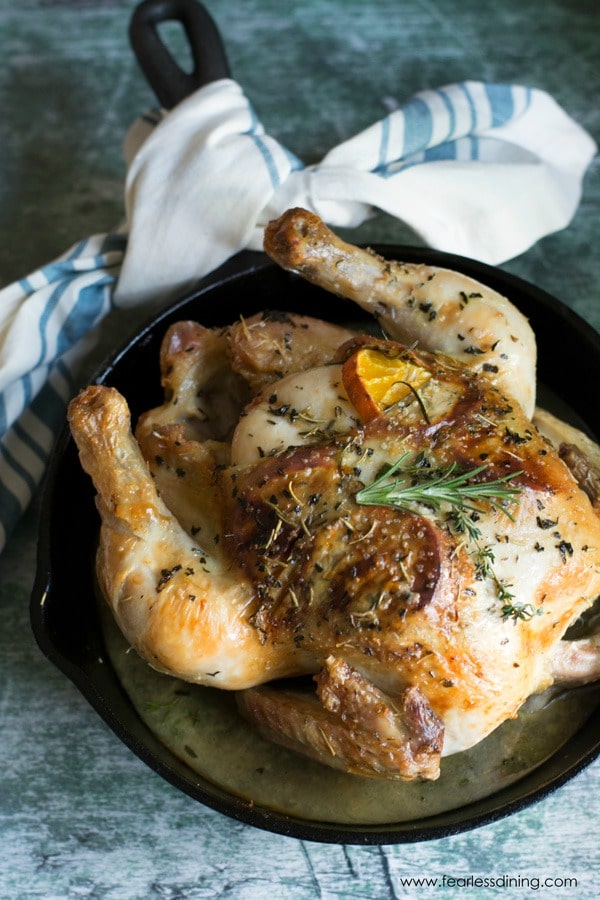 Roasted Herb Chicken with Mandarin Orange from Fearless Dining – Simple roast chicken is an easy top 8 allergen free main course. Serve with roasted potatoes that have been tossed in canola oil, with a simple tossed green salad on the side. Remember to leave off the croutons!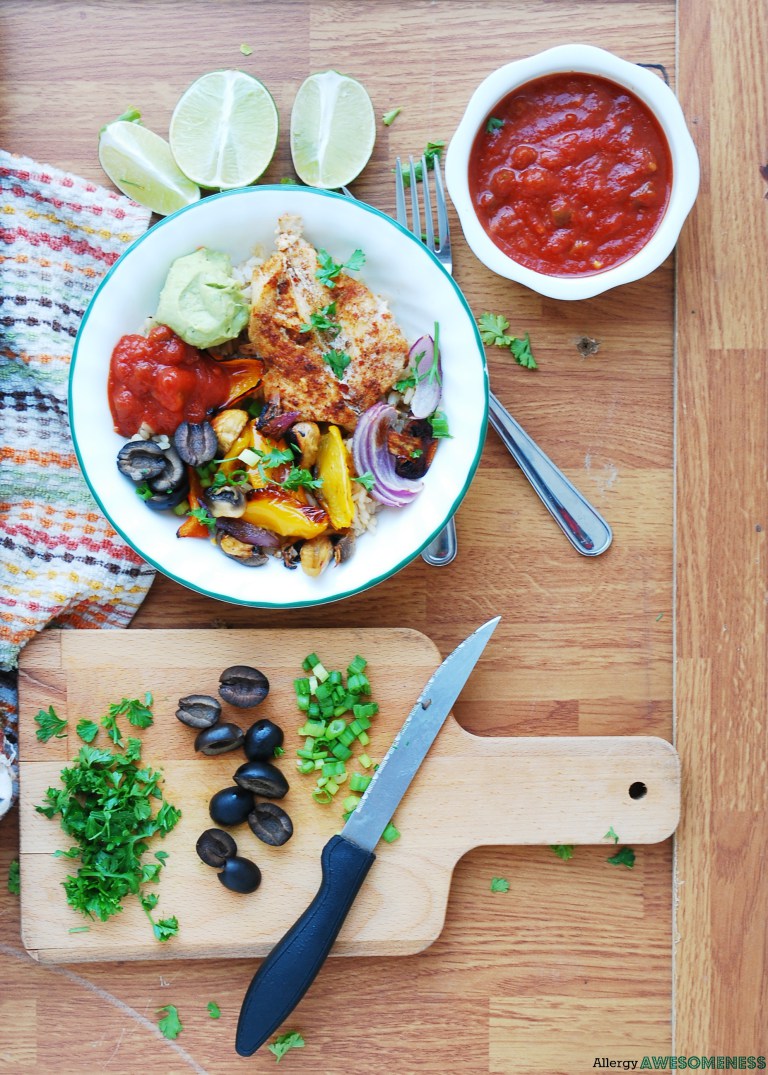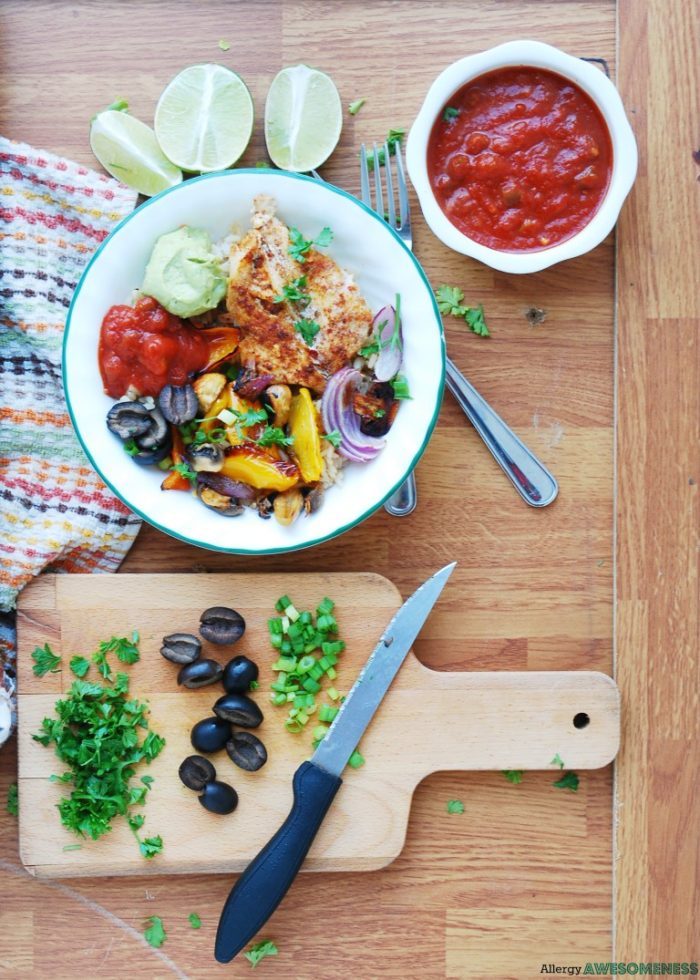 Allergy Friendly 30-Minute Salsa Chicken Sheet Pan Dinner from Allergy Awesomeness – While this dish is delicious, the best part may be that it cooks in all one pan! Simple to make and simple to clean up!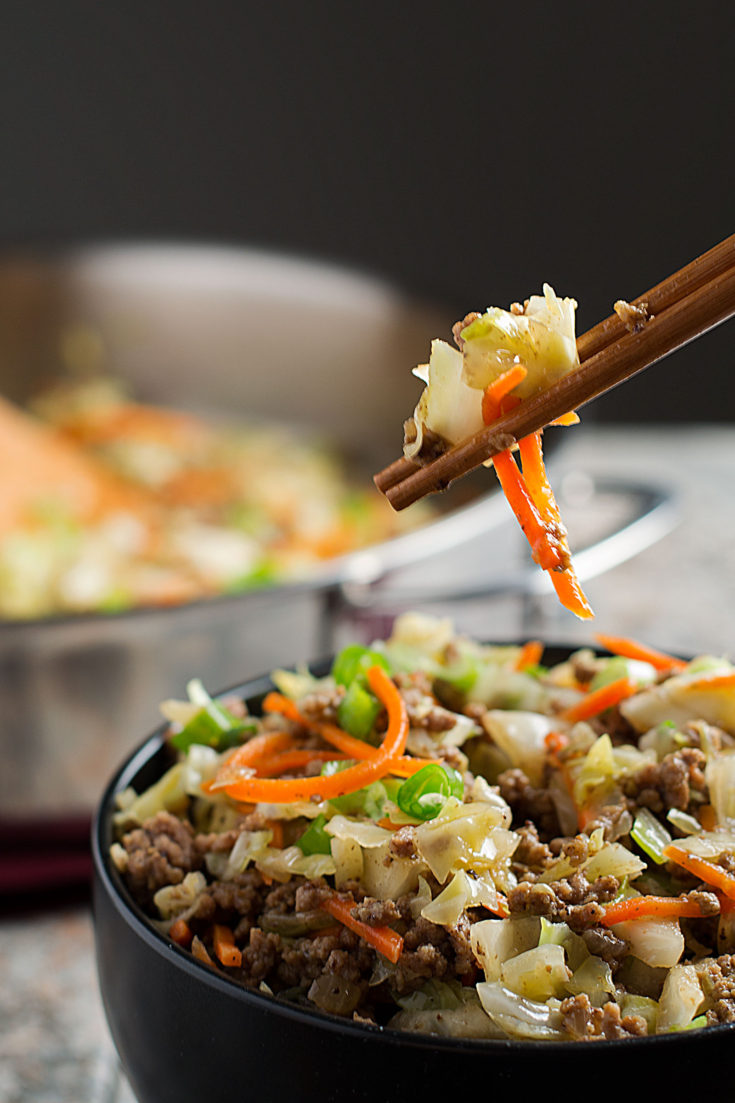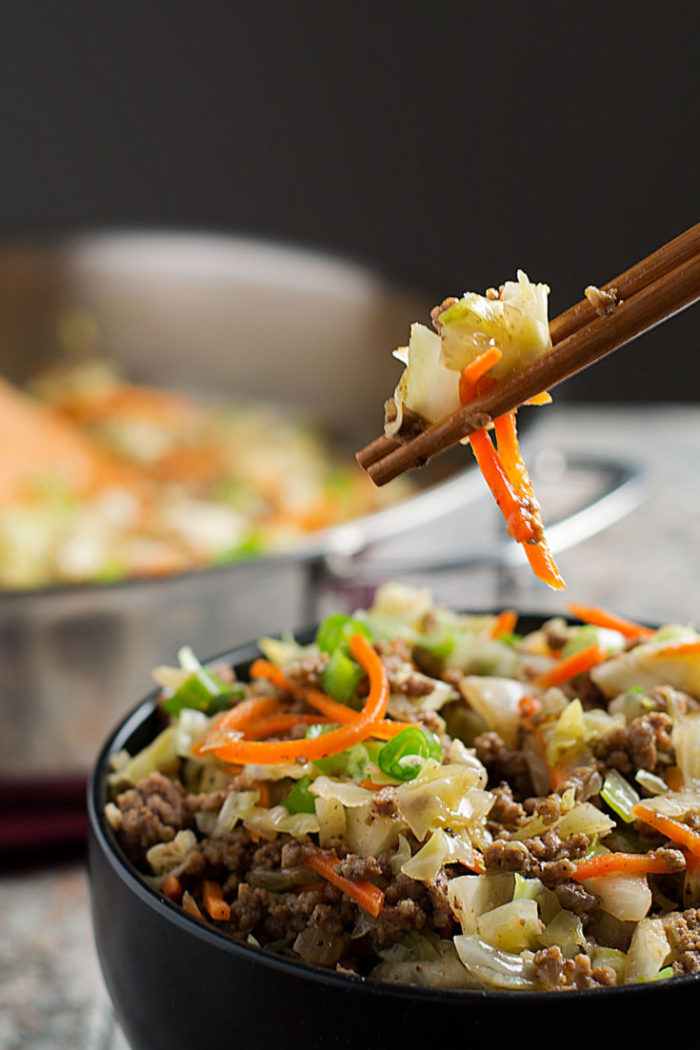 Egg Roll in a Bowl from Whole New Mom – Despite the name, this top 8 allergen free dish contains NO EGGS. YEAH! I love the idea of this dish, as you don't have spend some much time rolling them in wrappers!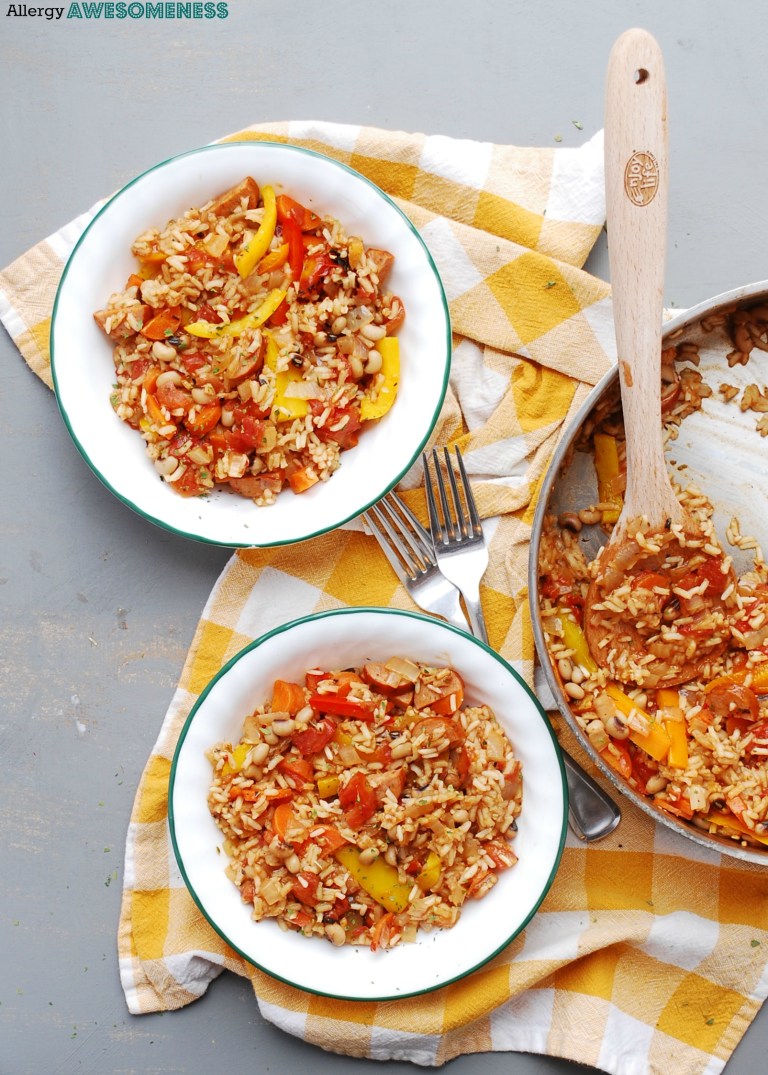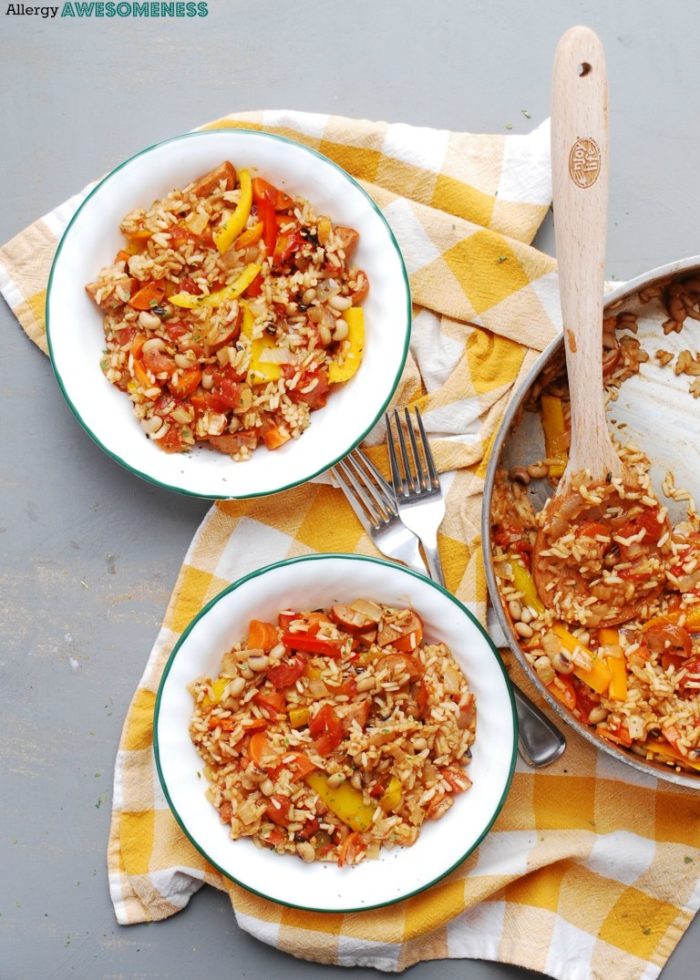 Allergy Friendly Skillet Jambalaya from Allergy Awesomeness – Allergy Awesomeness is a treasure trove of top 8 allergen free meals, due to her son's Eosinophilic Esophagitis. If you're unfamiliar with this disease, I highly suggest reading their story.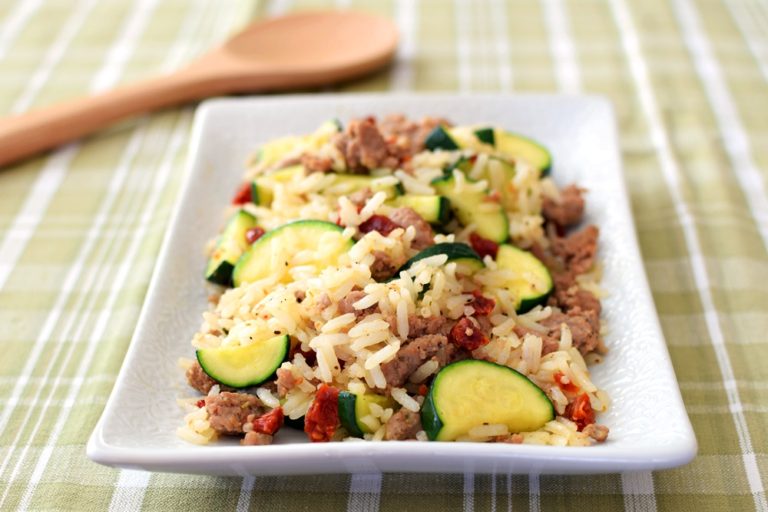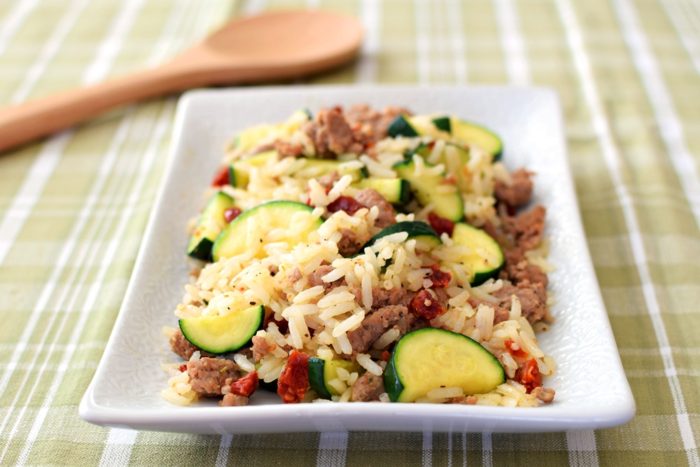 Italian Rice Skillet from Go Dairy Free – This top 8 allergen free meal uses turkey, instead of pork. This becomes an excellent dish to serve to those who avoid pork for religious reasons, such as those of the Jewish or Muslim faith. Also perfect for those who have a sever food intolerance to pork, like my husband!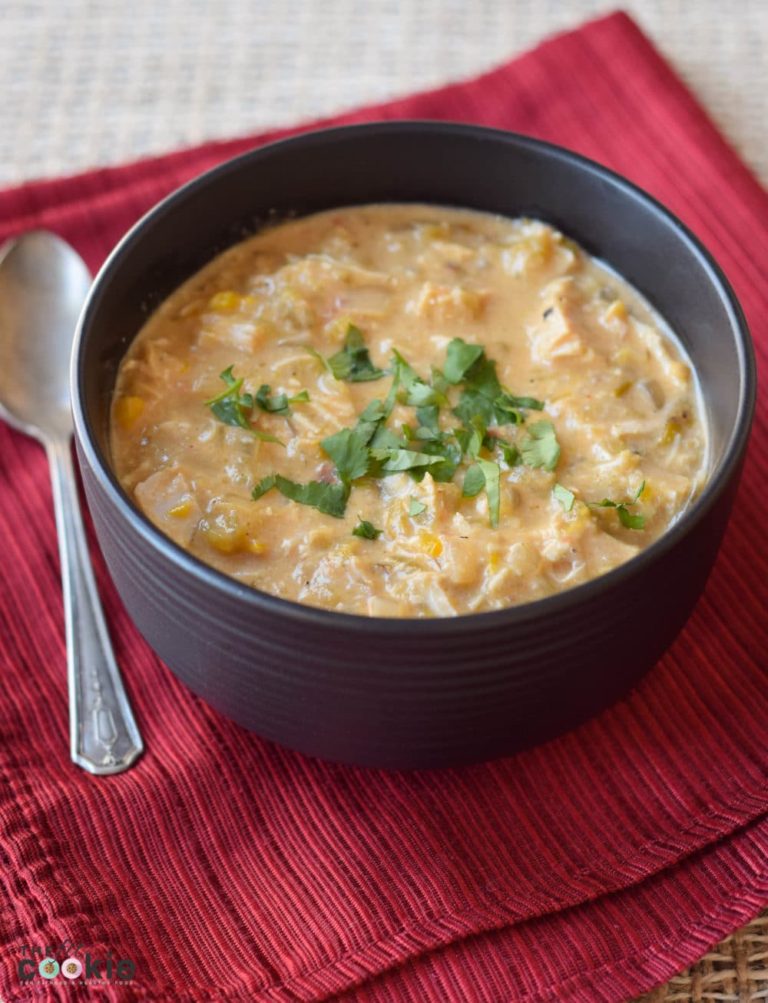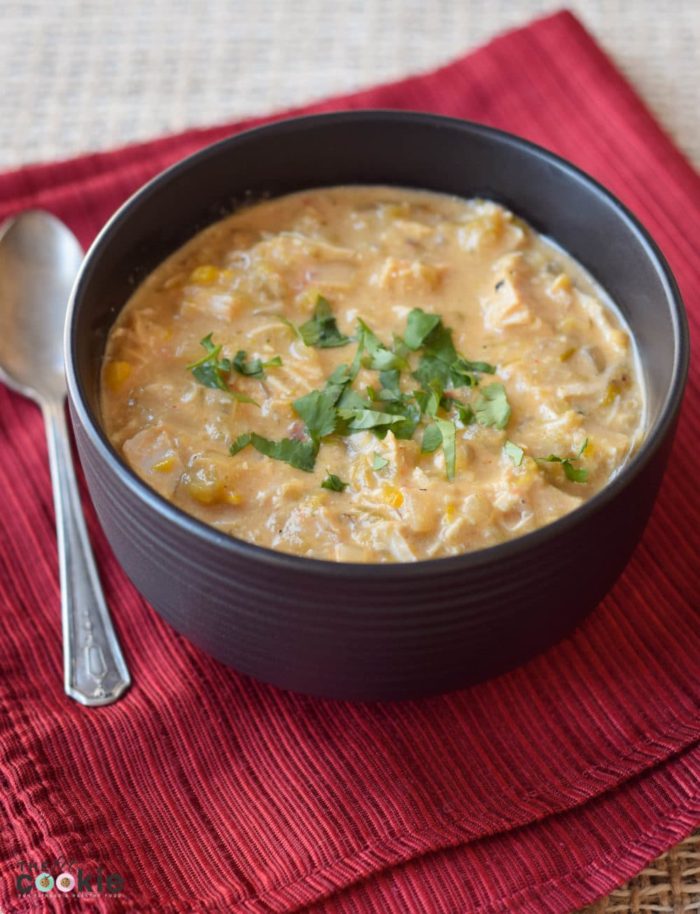 Slow Cooker Creamy Chicken Chili from The Fit Cookie – While doing this post, I tried to choose recipes that can easily be made with items you regularly purchase. This recipe uses coconut cream. I would use the same Thai Kitchen Coconut Cream I use in my vegan truffles. Since this recipe only calls for 6.8 ounces, you can make truffles for dessert!
Top 8 Allergen Free Main Dishes – Vegetarian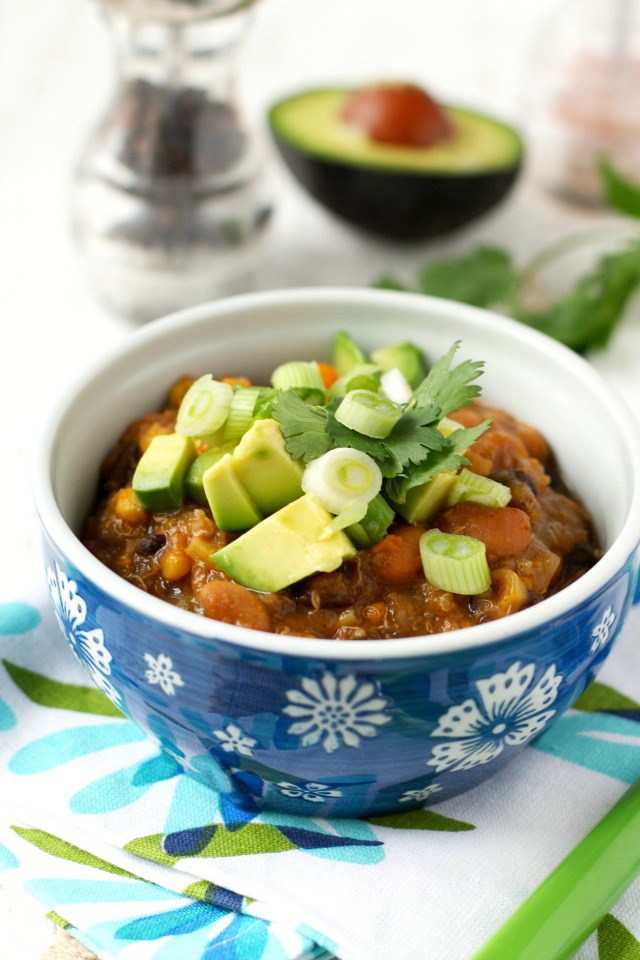 Slow Cooker Sweet Potato Quinoa Chili from The Pretty Bee – Even if you love meat, I highly believe you will love this vegetarian Top 8 allergen free chili. Because sweet potatoes make everything better, am I right?! I know it's on my list to make at home!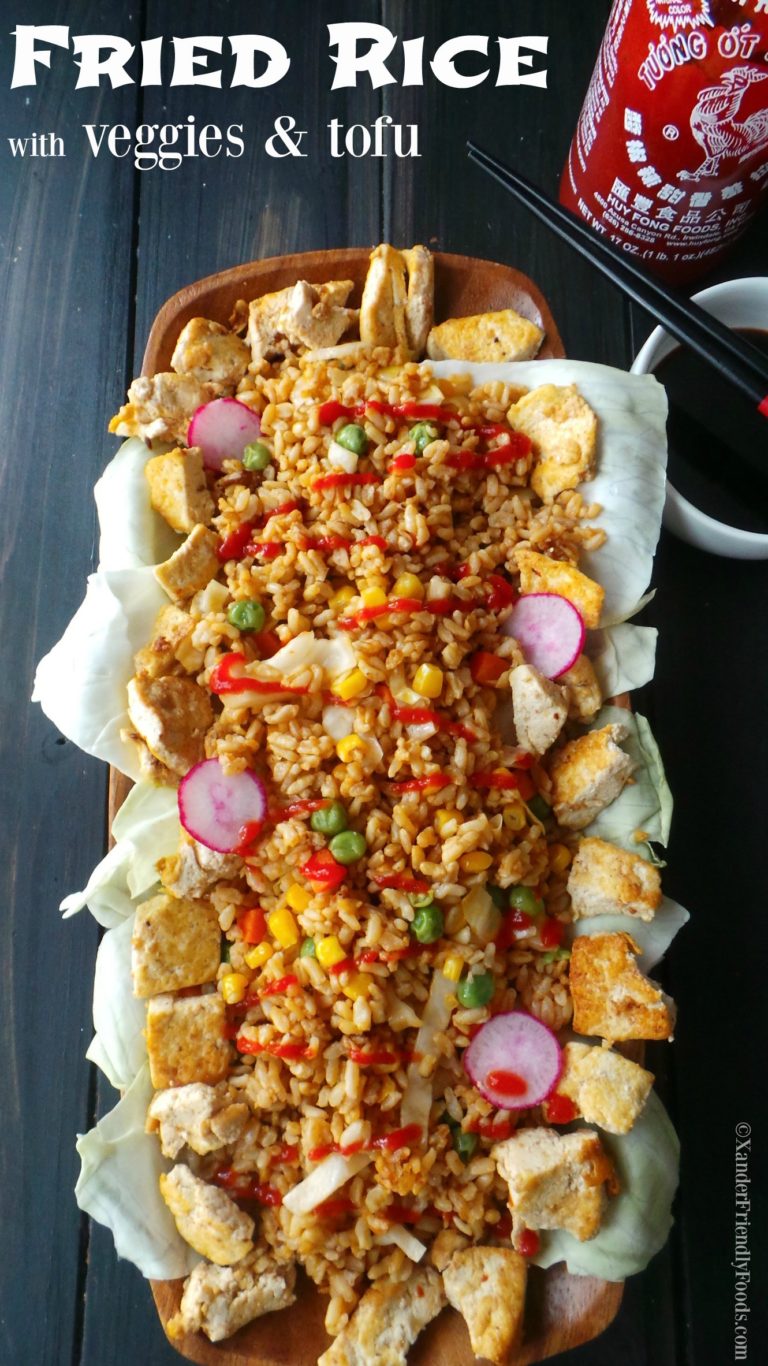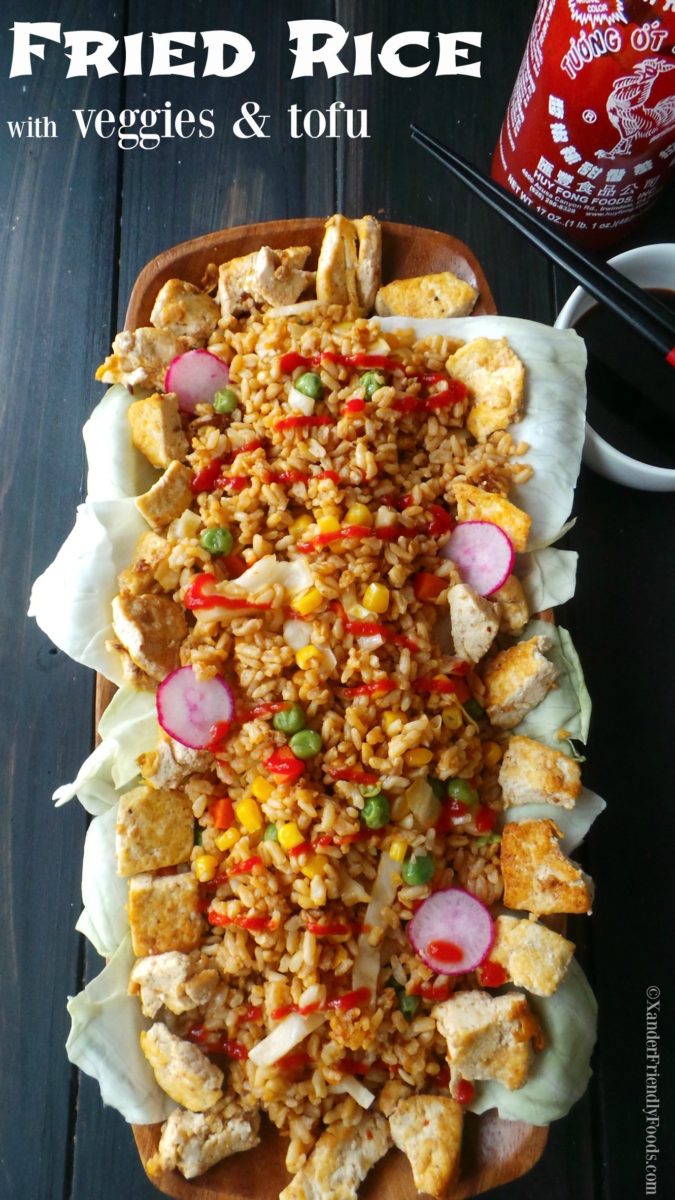 Veggie Fried Rice from Allergylicious – Note that as written, this recipe contains soy, which is one of the top 8 allergens. To make this top 8 allergen free, substitute Coconut Aminos for the soy sauce and leave out the tofu. Or, try if you can find it, use Smiling Hara Hempeh.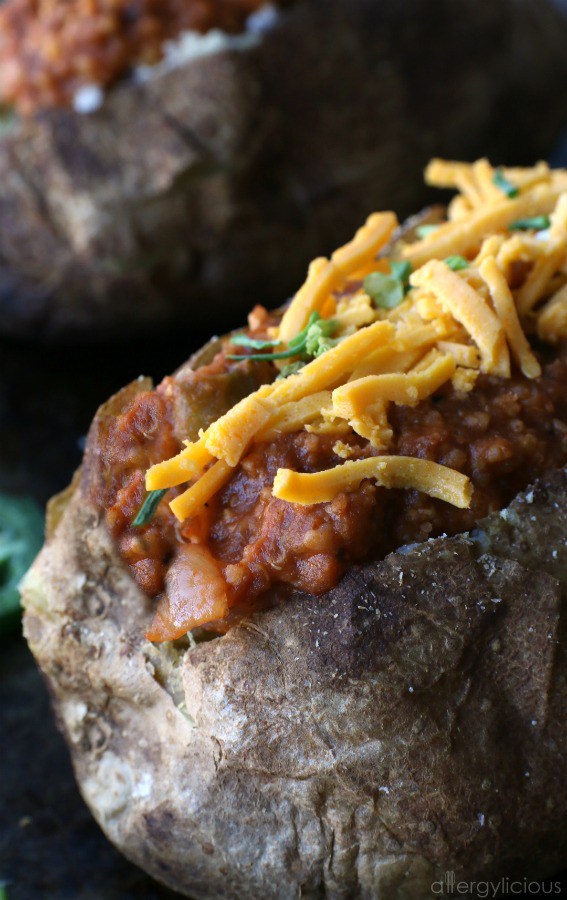 Vegan Sloppy Joes from Allergylicious – I LOVE the creativity of this dish from my friend Nicole. Potatoes are an excellent gluten-free and wheat-free replacement for bread. If you can't find Hilary's Eat Well in your area, make sure that you are using allergen free veggie patties, or substitute 12 oz of cooked lentils.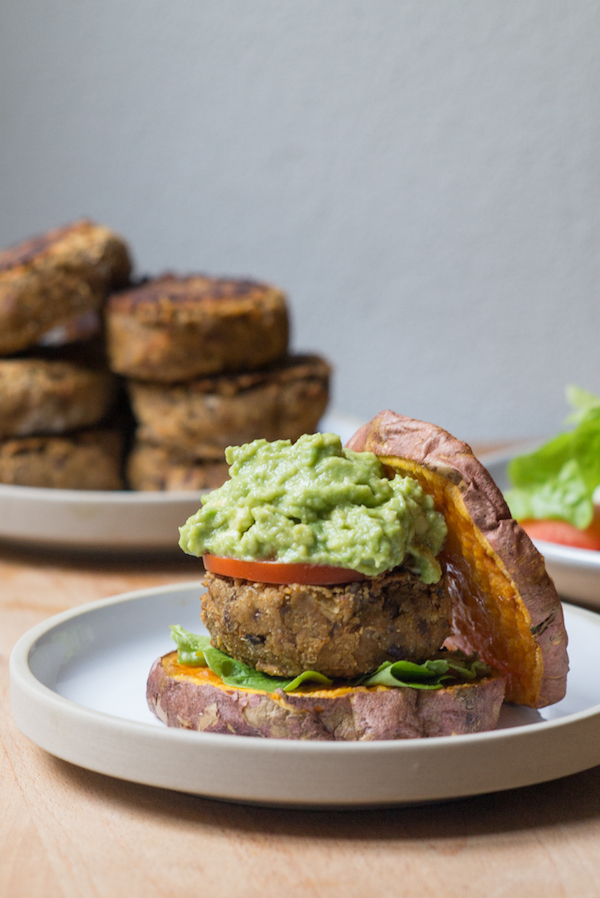 Spicy Bean Patties from Allergy Girl Eats – Another option if you can't find allergen free patties for the recipe above? Make your own! Love how Kortney uses sweet potato rounds instead of buns for her burgers!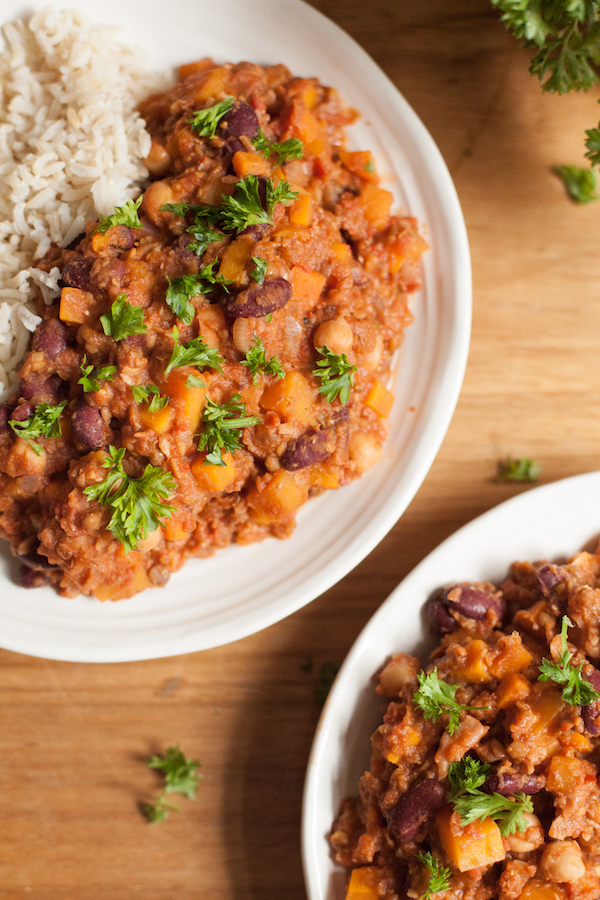 Spicy Vegetarian Chili from Allergy Girl Eats – Add a bit of kick to your Top 8 allergen free menu with this chili from Allergy Girl Eats. Serve it over rice, or simply go grain-free if you so choose!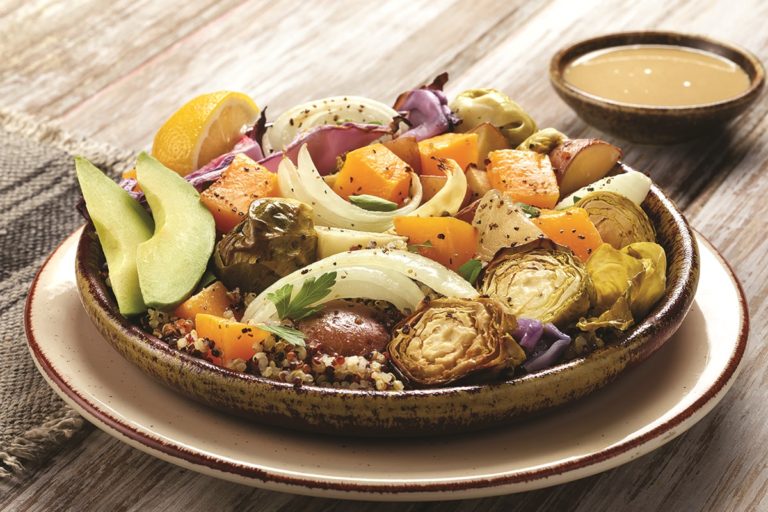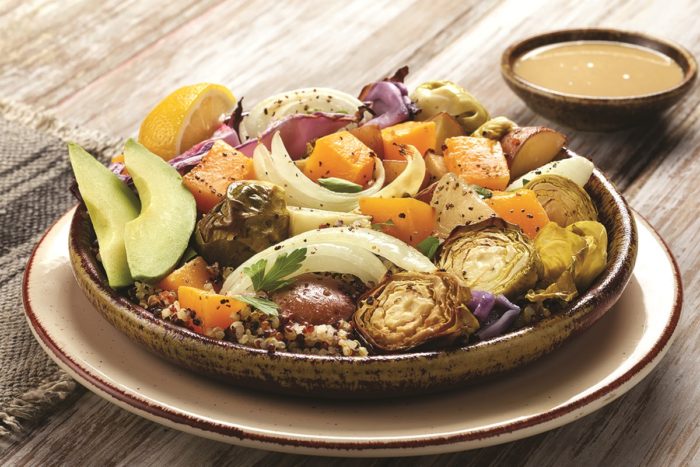 Buddha Bowls with Roasted Winter Vegetables from Go Dairy Free – If you are unfamiliar with Buddha Bowls, you are a bit behind. They are the perfect dish to create a top 8 allergen free meal! Simply combine roasted vegetables and a sauce and dinner is on the table!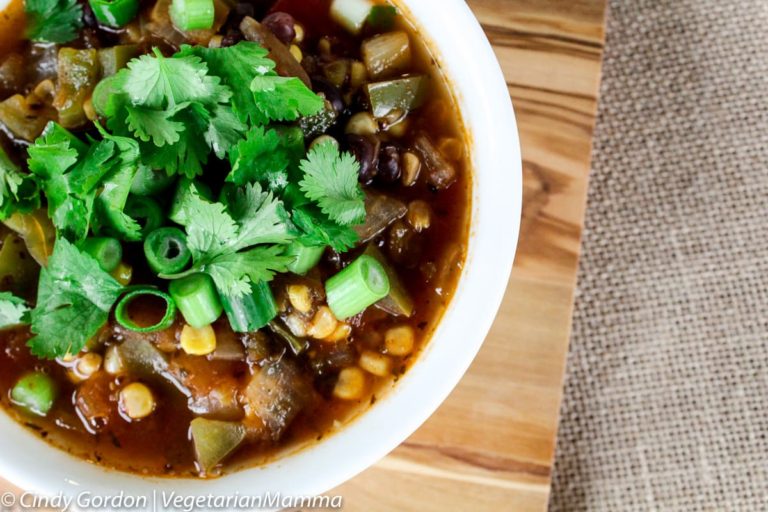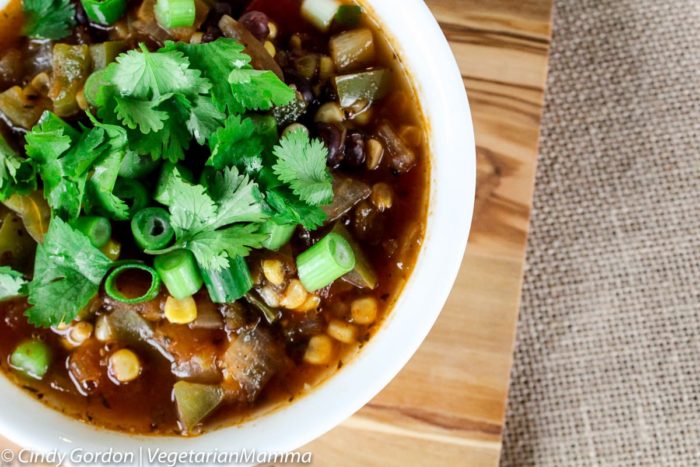 Southwest Corn and Black Bean Soup from VegetarianMamma – Soup is always a great top 8 allergen free meal. This soup is loaded with veggies and fiber to keep you full, even though it contains no meat.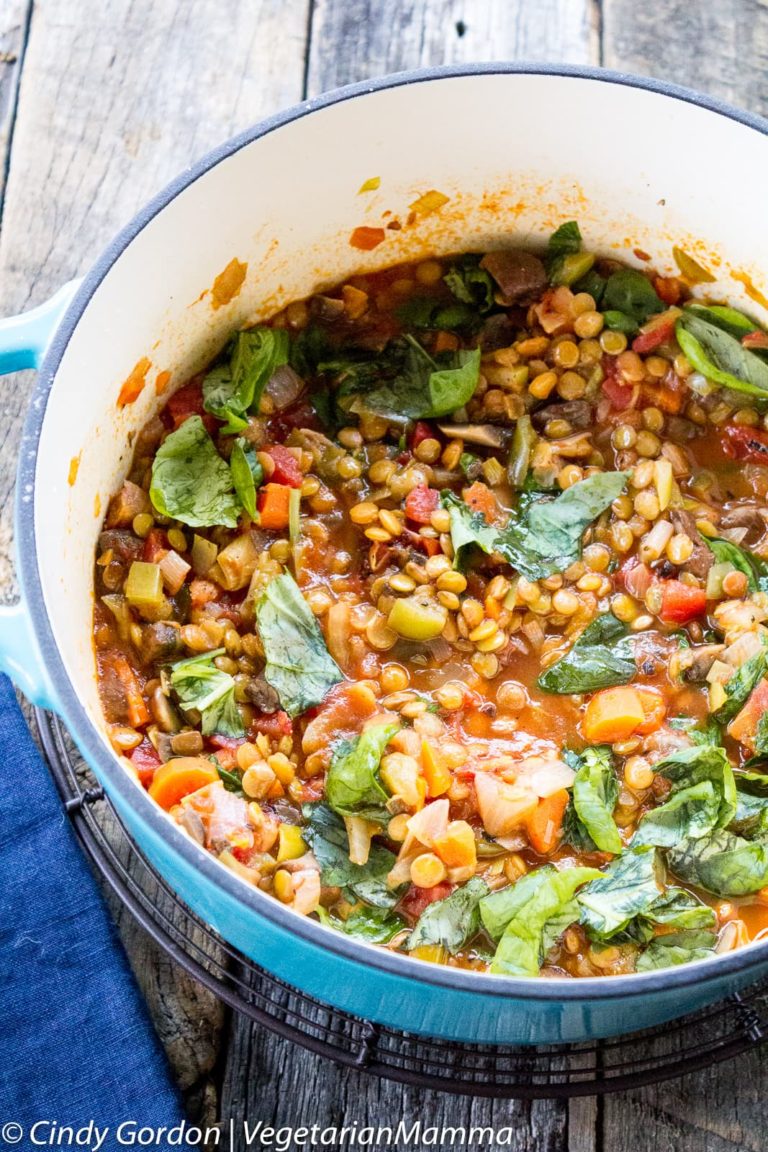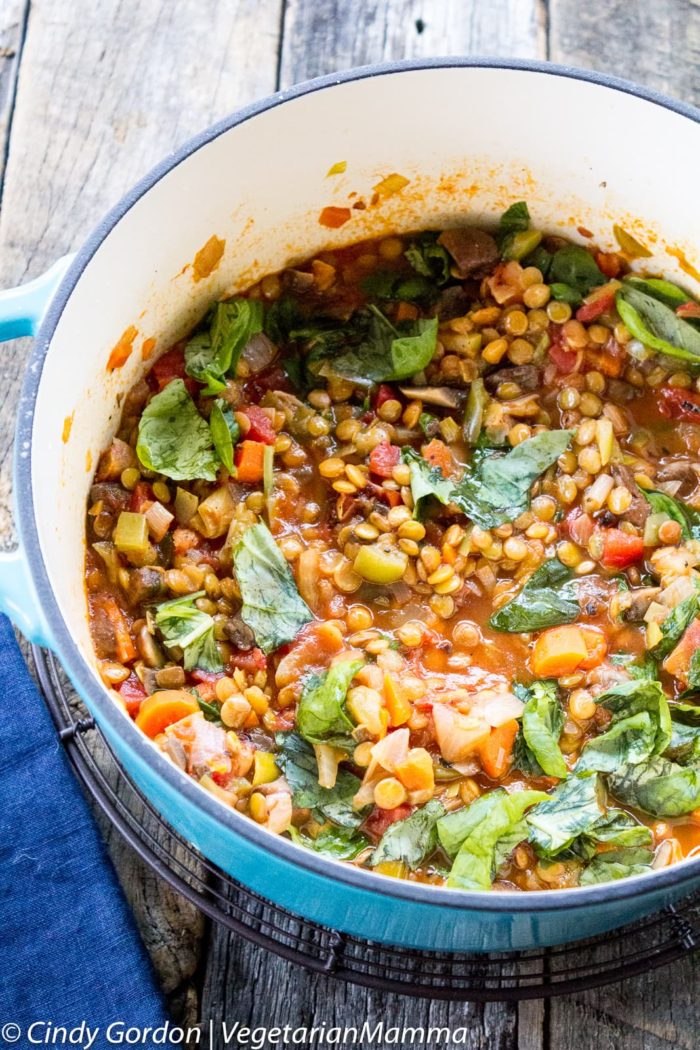 Vegetable Ragu from VegetarianMamma – Look at all of those beautiful vegetables in this dish! Serve this vegetable ragu over gluten-free pasta or dairy-free mashed potatoes or mashed cauliflower.
Top 8 Allergen Free Desserts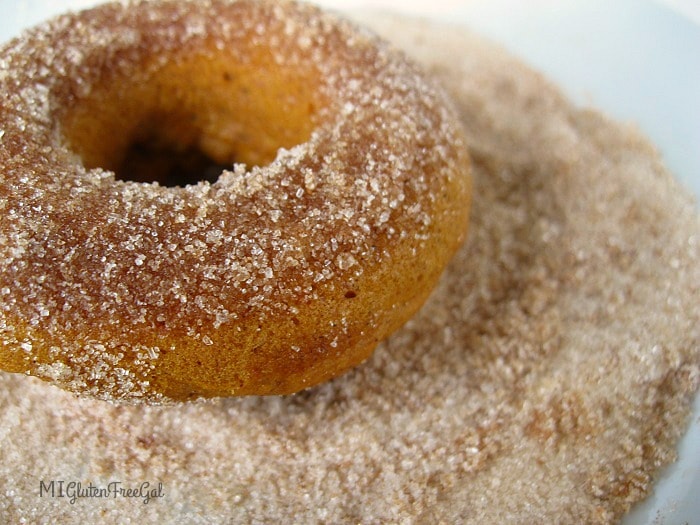 Gluten Free Pumpkin Donuts from MI Gluten Free Gal – Okay, prepared to have your mind blown. These baked top 8 allergen free donuts contain ONLY TWO INGREDIENTS! These will change your world, for sure. Just make sure you are using a cake mix that contains no added soy or dairy.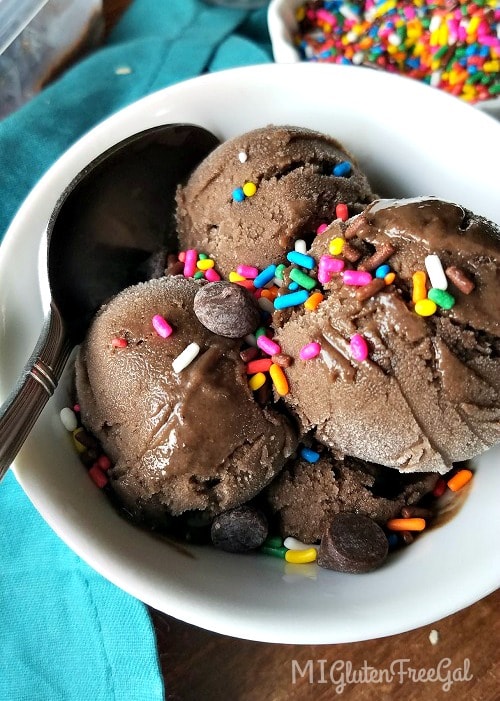 Dairy Free Banana Ice Cream from MI Gluten Free Gal – This dairy-free ice cream uses bananas as the base. No special dairy-free milks or products. Just blended, pre-frozen chunks of banana, some cocoa powder, and a touch of SunButter for creaminess!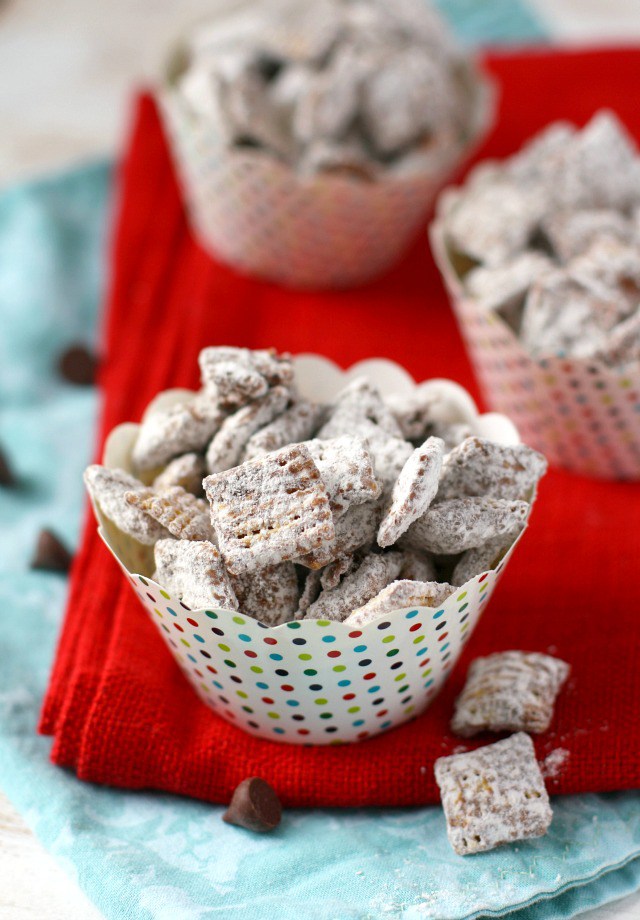 Allergy Friendly Muddy Buddies from The Pretty Bee – Puppy Chow or Muddy Buddies are a favorite of young and old alike. Using Enjoy Life chocolate chips and SunButter turns this treat into a top 8 allergen free dessert safe for all!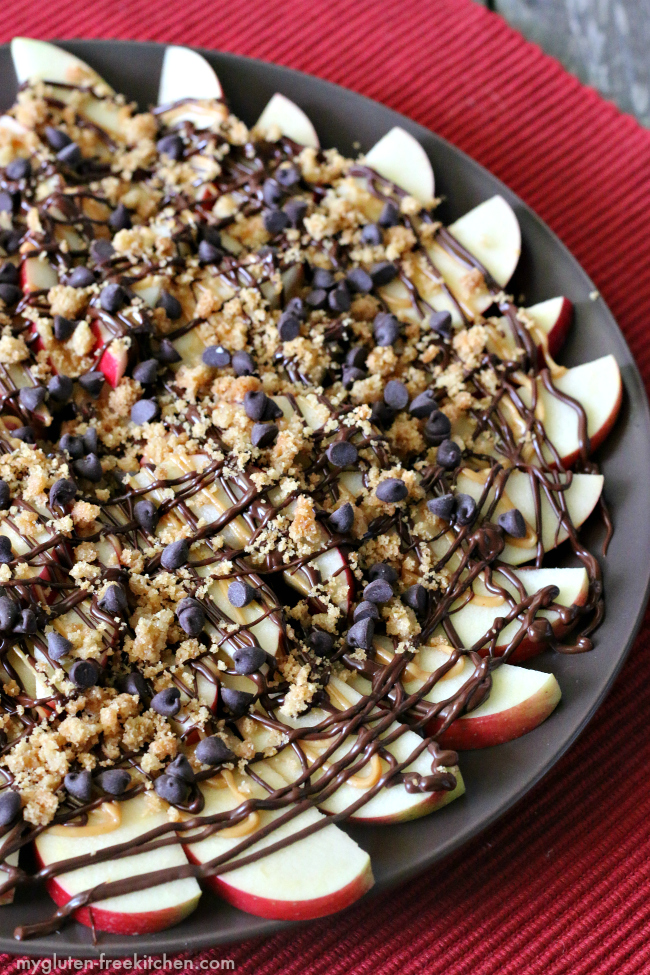 Gluten Free Apple Nachos from My Gluten-Free Kitchen – Fruit always makes a simple dessert. This top 8 allergen free recipe takes apples up a notch using Enjoy Life Foods cookies and chocolate chips.
Thanks again to my friends for sharing their recipes with me! If you need even more, check out this list from EBL Food Allergies, which contains more than ONE HUNDRED Top 8 Free Recipes! If there are other foods you are trying to avoid, drop me a message and I'll (hopefully) get you in touch with someone else that fits your niche. We're all in this together!