The GFB – Gluten Free Bars, Bites and Bros
As an Amazon Associate and member of other affiliate programs, I earn from qualifying purchases.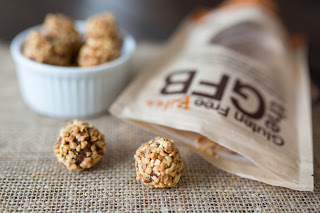 Why do I love thee, GFB? Let me count the ways!
1. They're crazy delicious and made with simple ingredients.
2. They're a Grand Rapids, Michigan made product. Support local!
3.
The GFB
is certified as a B Corporation making sustainable products
while giving back to their community and offering their employees fair wages.
5. Elliott and Marshall Rader. These two entrepreneurial brothers are the nicest guys ever.
Marshall and Elliott Rader
So here's a bit of background on these two fellas and their great product, The GFB. Elliott and Marshall both had big corporate jobs that required them to travel the globe. Being able to do so successfully while on a gluten-free diet presented a challenge. They'd take snack bars with them, unsure when their next safe meal would be. Problem was, they couldn't find a bat that 1) tasted great 2) had simple, healthy ingredients and 3) had plenty of protein to keep them feeling full.
So in 2010 they created their own. To create The GFB, they found a great pastry chefwho helped them perfect The Gluten-Free Bar, Bites and other recipes. What started as a small company with two brothers has now turned into a business that ships across the country and around the world.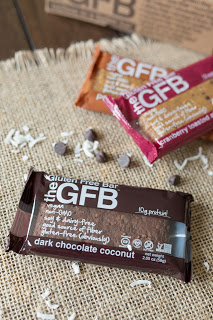 Marshall and Elliott are great at spreading Celiac Disease and gluten-free awareness on their website as well. They have a very informative blog and they have a great informative newsletter that often includes news headlines.
*All photos courtesy of The GFB**