The Easy Diabetes Desserts Cookbook
As an Amazon Associate and member of other affiliate programs, I earn from qualifying purchases.
Having diabetes doesn't mean the end of desserts. In Mary Ellen Phipps' book, The Easy Diabetes Desserts Cookbook, she shows how to use fat, fiber and protein to help balance blood sugars, and still enjoy cake, cookies, pie and more!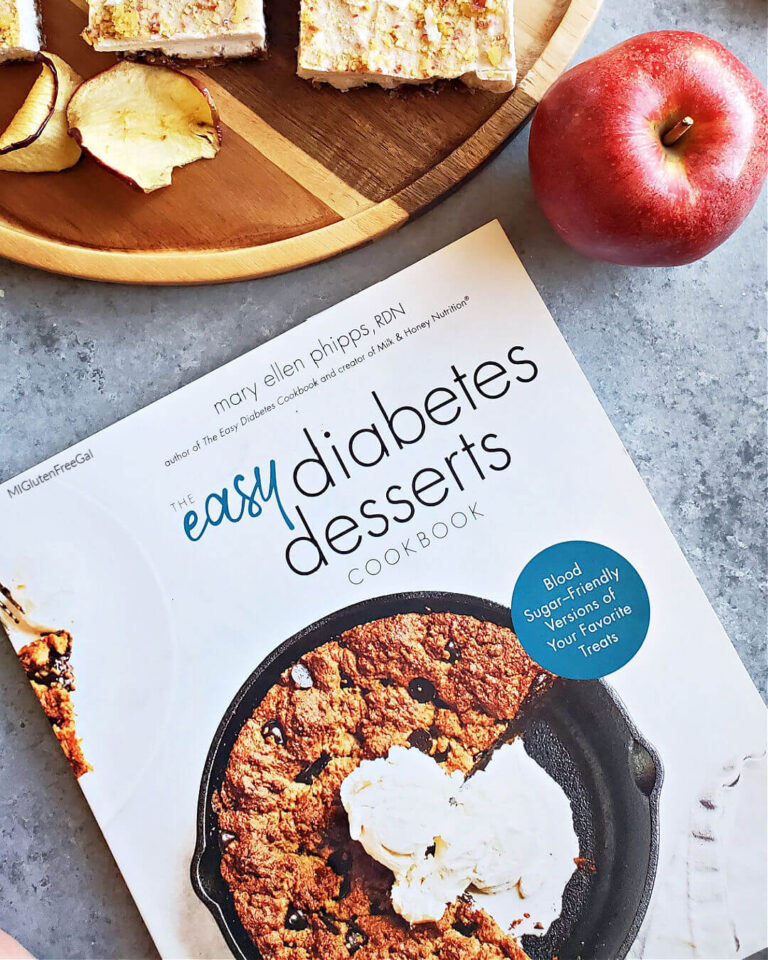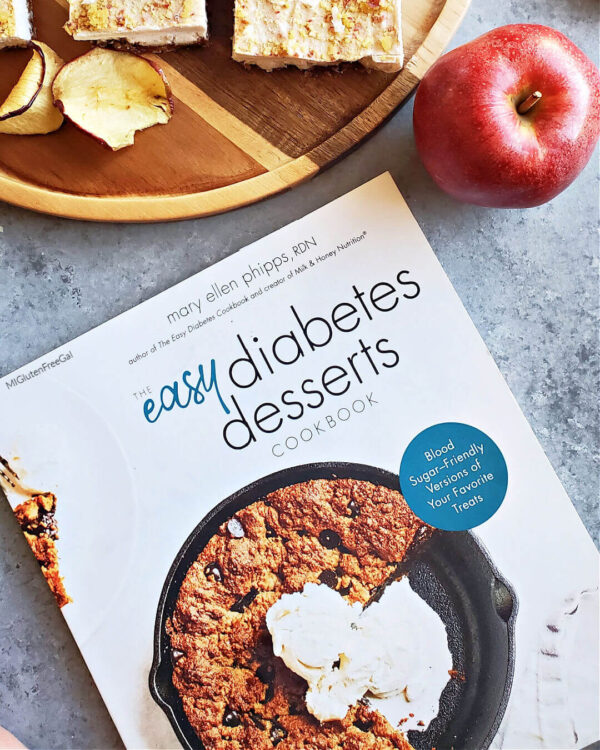 Who Wrote The Easy Diabetes Desserts Cookbook?
Mary Ellen Phipps, the face behind the Milk and Honey Nutrition website, wrote this dessert cookbook. This book is personal to Mary Ellen, because she lives with Type 1 Diabetes and Celiac Disease. In addition, Mary Ellen is a registered dietitian, and is the first person I recommend when someone is newly diagnosed with Diabetes.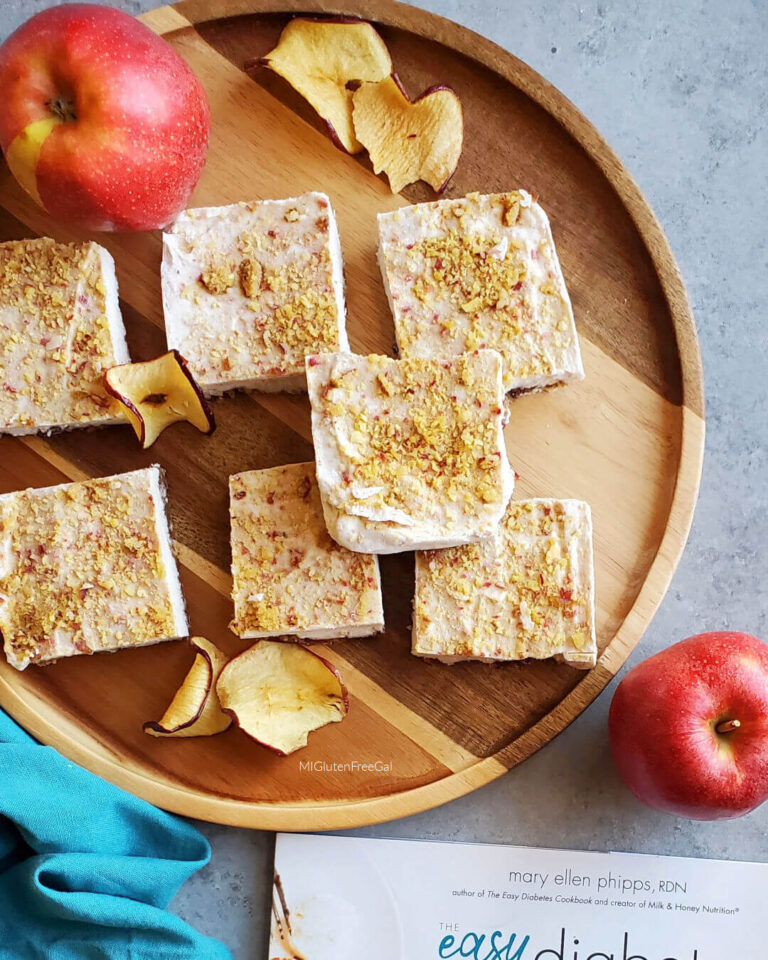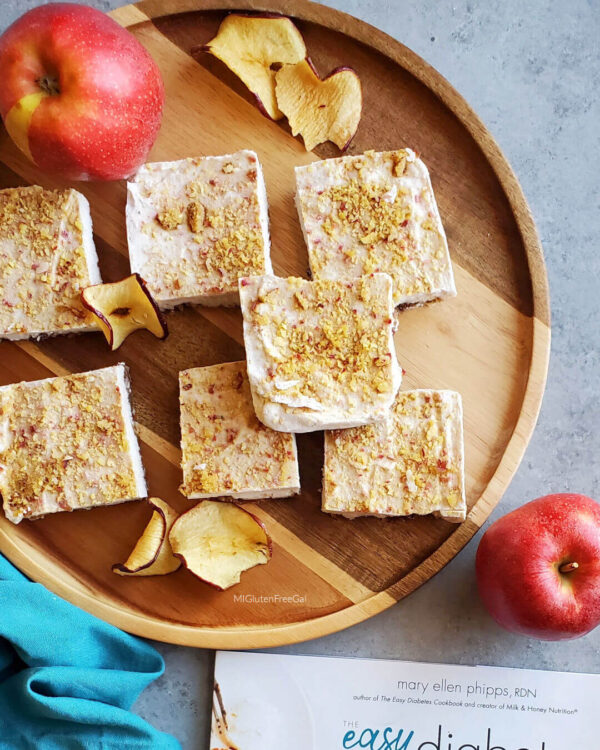 Are the Recipes in This Cookbook Gluten Free?
All recipes in this cookbook are written with gluten free ingredients. However, please note many recipes call for oats. If you have Celiac Disease, I HIGHLY recommend using only purity protocol oats, such as Avena Foods or Montana Gluten Free Oats. Can't tolerate oats? Mary Ellen offers recommendations for oat substitution in the intro of her cookbook, such as using a gluten free flour blend.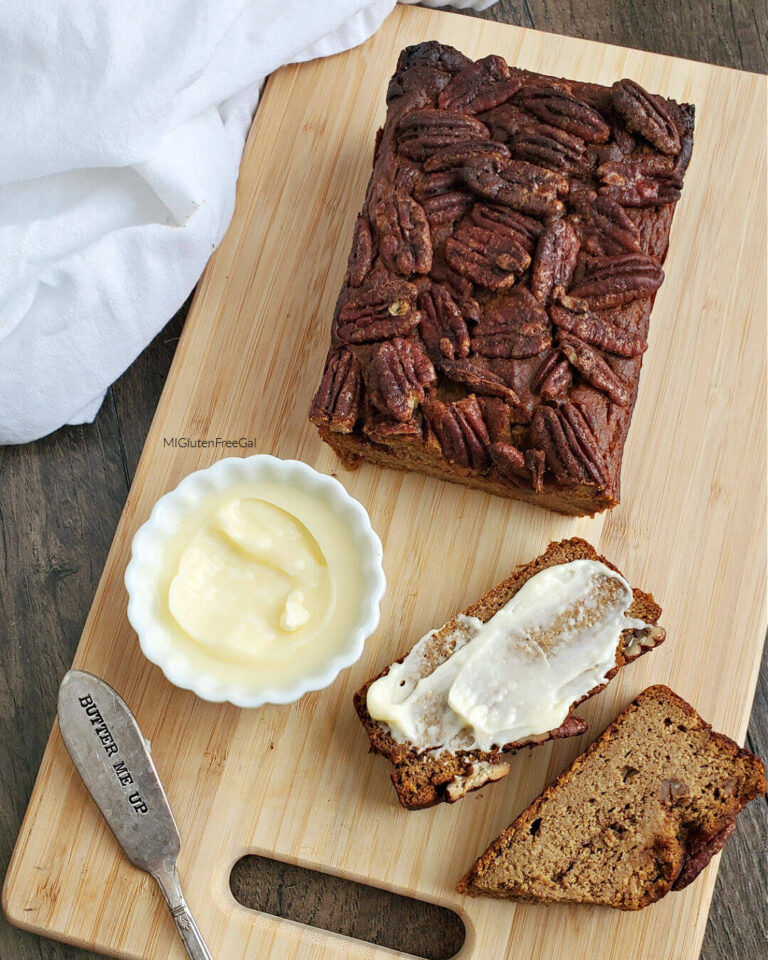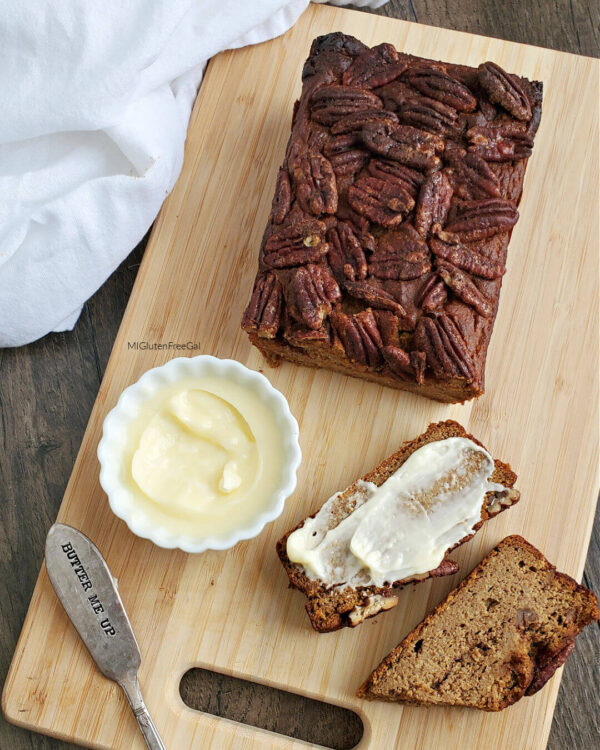 What Flours are Used in The Easy Diabetes Desserts Cookbook?
Great question! As mentioned above, many recipes call for oat flour, or oats. Most of her recipes call for the use of almond flour, plus an additional flour or starch. For example, the cookie skillet on the cover uses a blend of almond flour and tapioca starch. Her pumpkin bread uses coconut flour.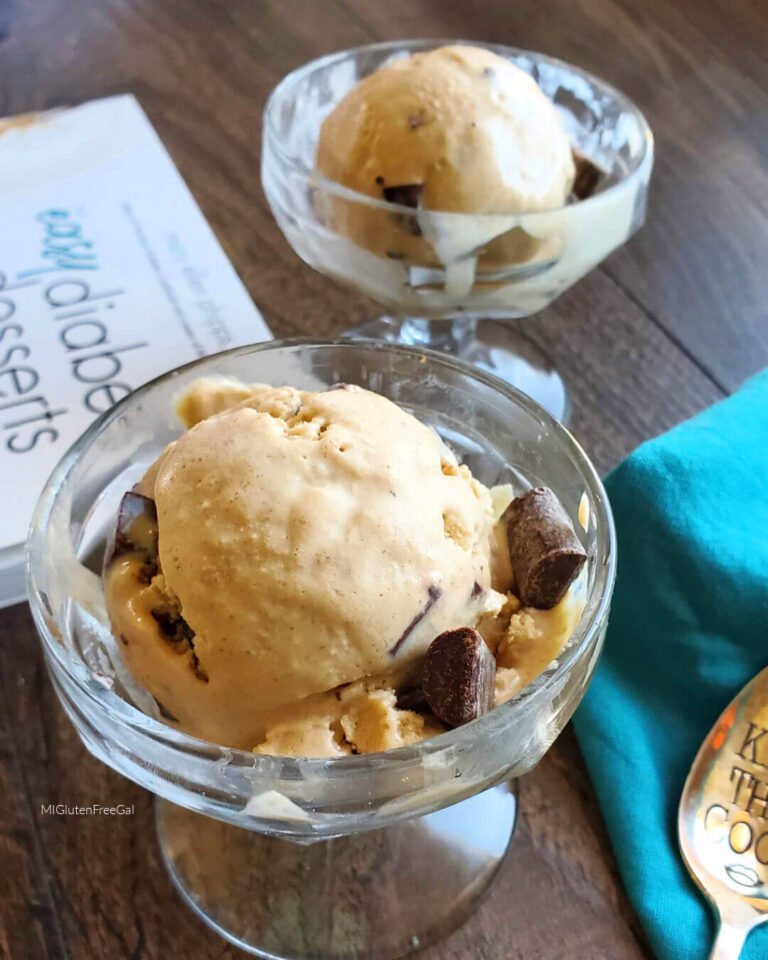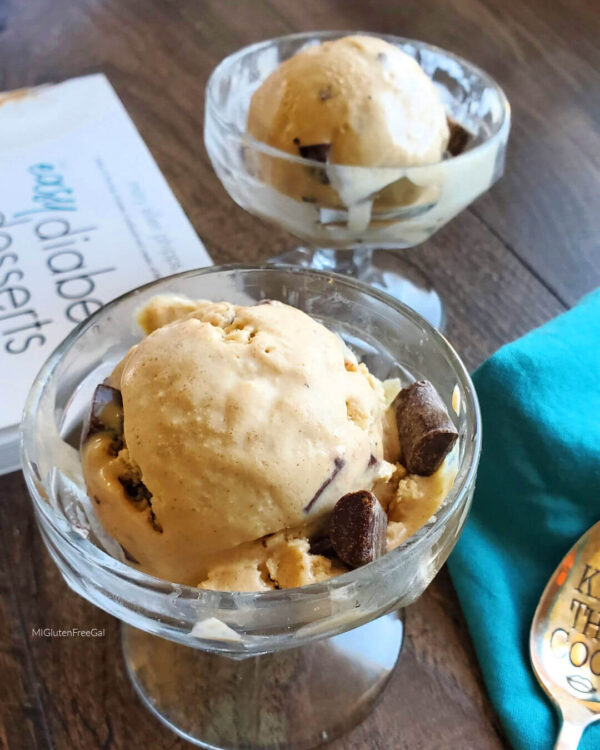 Do the Recipes in this Cookbook Use Alternative Sweeteners?
The recipes in the Easy Diabetes Desserts Cookbook use traditional sweeteners such as powdered sugar and white sugar, although often in small amounts. Many recipes use maple syrup as a sweetener, while a few use coconut sugar. Few, if any, recipes call for Truvia, Monkfruit or other alternative sweeteners.
Where Can I Buy This Cookbook?
You can order The Easy Diabetes Desserts Cookbook thru many online website, such as Amazon and Barnes & Noble. Looking for savory recipes? Try her first book, titled The Easy Diabetes Cookbook, thru online sites, as well. For more recipes, follow Mary Ellen on Facebook and Instagram. Also check out the recipe section on her website. For even more gluten free recipes, check out my list of recommended gluten free cookbooks.
**Mary Ellen Phipps sent me a free copy of this cookbook for my own use. I was not otherwise paid or compensated for my time. This post contains affiliate links. Purchases made through those links, or the Amazon search bar above, help support this blog with no extra expense to you. Thank you for your continued support!**