The Allergy Table – Top 8 Free Baked Goods
As an Amazon Associate and member of other affiliate programs, I earn from qualifying purchases.
Imagine you have not one, but multiple allergies. Finding a birthday cake, cupcake, or any other baked good would seem almost magical. Lucky for you, a baker exists that caters to the Top 8 allergies, as well as gluten-free. What on earth is this culinary unicorn. The Allergy Table, in Rochester Hills, Michigan waits your baking wish!
**This is an interview with the owner. Please scroll to bottom of page for bakery address, phone number, website, email, and social media links.**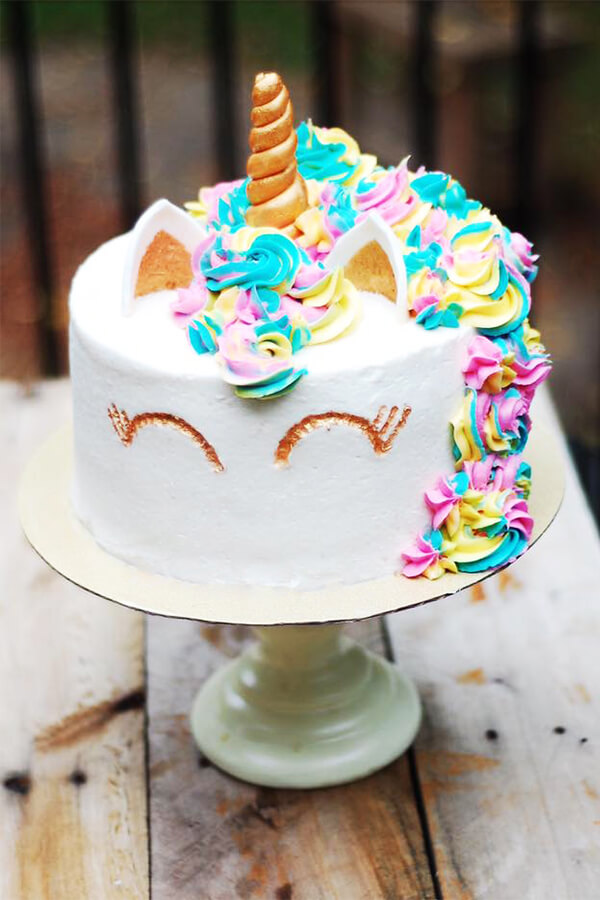 15 million people in the U.S. living with a life threatening food allergy. Here in the United States, manufacturers label their products for the Top 8 allergens . They are wheat, eggs, dairy, peanuts, tree nuts, fish, shellfish and soy. (See how we stack up to other countries in this infographic.) The Allergy table is a gluten-free bakery that accommodates ALL of these allergens, as well as sesame and coconut,
I learned about The Allergy Table from my good friend Jen Burch. Jen lives with Eosinophilic Esophagitis (EOE), which is a "chronic, allergic inflammatory disease of the esophagus." Many times people with EOE have multiple food restrictions, and Jen trusts The Allergy Table for her dietary needs. While The Allergy Table does not have a storefront, you can often find them at farmer's markets in the Rochester area. During Lent, she is one of many Michigan Gluten Free Paczki bakers. Read more about The Allergy Table in this interview with owner, Jen Plumer.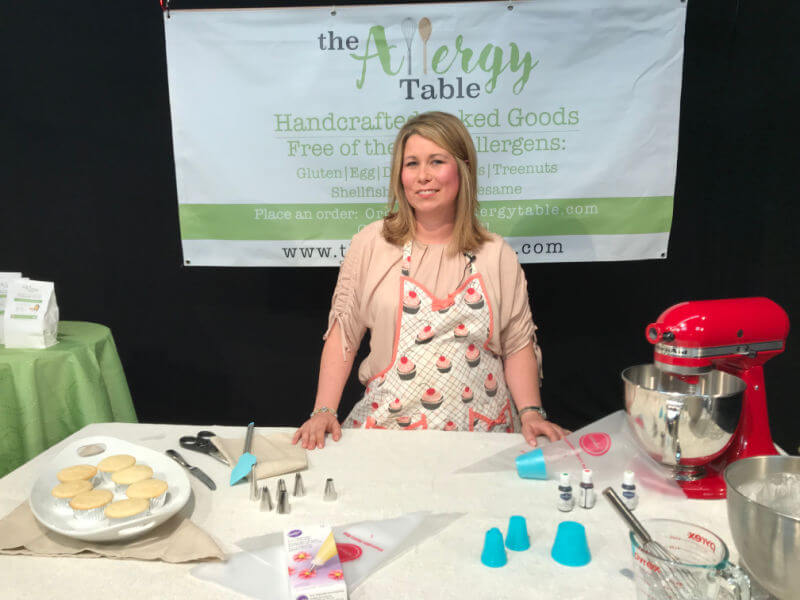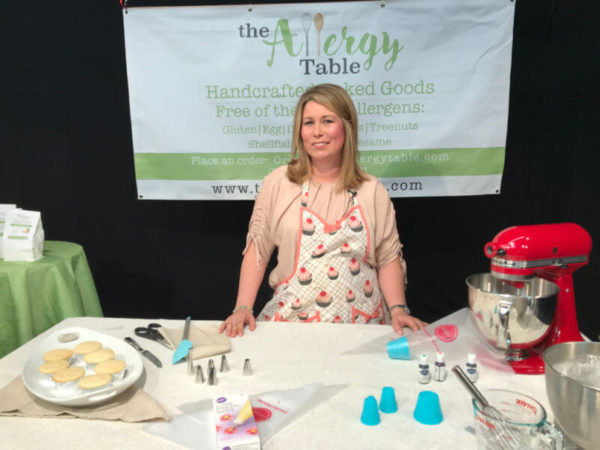 1. ​What​ inspired you to become a ​b​aker​?​ Why the focus on gluten-free?
The idea for a gluten-free, allergen friendly bakery was born from my desire to create traditional baked goods for my son Aiden. He lives with over 20 food allergies, including wheat. Aiden also abstains from gluten, including barley and rye. He is very restricted in the things he can eat. His food allergies often limit his participation in social events.The focus was, is, and will remain gluten free for a few different reasons. First, because this is a home bakery, my son Aiden cannot be exposed to traditional flour.
Second, as the business has grown, I discovered many new customers came to us because they were looking for gluten free baked goods. They wanted delicious treats that had a light texture, which can be hard to find. The Allergy Table baked goods have become a staple for many of our repeat customers who tell us how pleased they. They are overjoyed finding a bakery that offers everything they were looking for in a gluten free product.
2. Are there other highlights of your products? Dairy-free, egg-free, nut-free etc?
The biggest highlight of our products is that our baked goods taste good. When people have dietary restrictions, they appreciate having a trusted resource for traditional favorites throughout the year. Each of our baked goods are free of the top 8 allergens which includes: Wheat, Gluten, Dairy, Egg, Peanut, Tree-nut, *Soy, Fish and Shellfish. We are also free of sesame as well.
The only ingredient we vary on in our baked goods is soy lecithin (oil). However, if one of our customers has a soy allergy we provide a substitute. Through custom ordering, we can accommodate people with other allergens outside of the "Top 8." Every product we use has been carefully researched and selected for purity and quality to ensure the highest level of safety for our customers. We use GF Harvest Oats in our products, which are grown under purity protocol standards.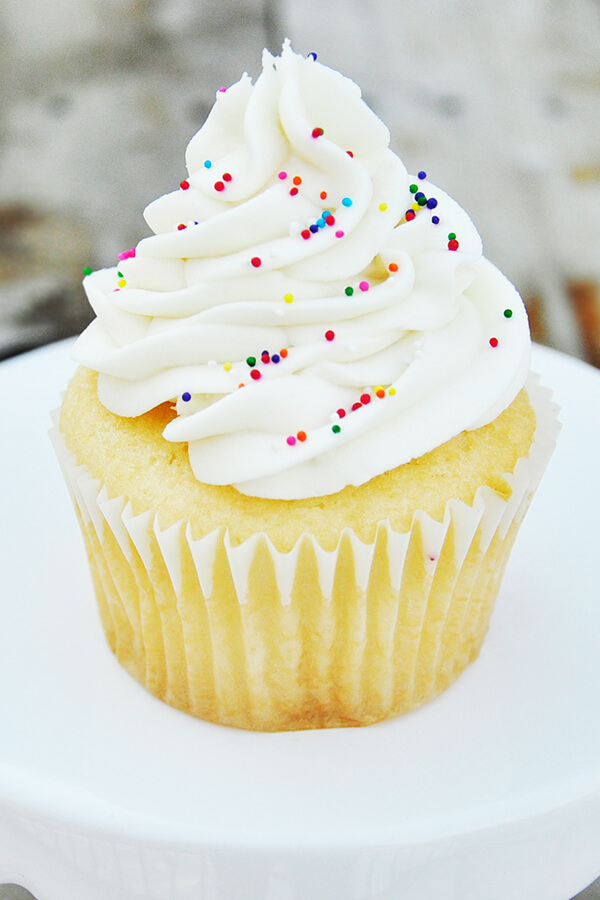 3. What steps do you take to ensure that your products are truly gluten-free?
We verify ingredients at the source. We carefully research products before baking. That research usually involves a call direct to the producer to ensure that there is no risk of cross contamination. In addition, we constantly monitor our ingredient producers regularly, ensuring that changes have not been made that can be harmful to our customers.
4. Can you share a story of a customer who's been greatly impacted by your business?
I feel blessed with the privilege to impact concerned mothers more than anyone else. I know the struggle that "allergy moms" face with their children. Its no surprise when a fellow "Allergy Mom" hugs me with tears in her eyes, thanking me for creating The Allergy Table bakery.
As a former school teacher and an allergy mom myself , I understand the struggle moms face better than just about anyone. I love hearing stories about a child who enjoyed their first "safe" birthday cake or cupcake. I adore hearing from adults who have been missing out on bagels & cookies because of food restrictions, and now they can enjoy them like they once did. It justifies all that The Allergy Table does as an allergen friendly bakery, and encourages us to do more.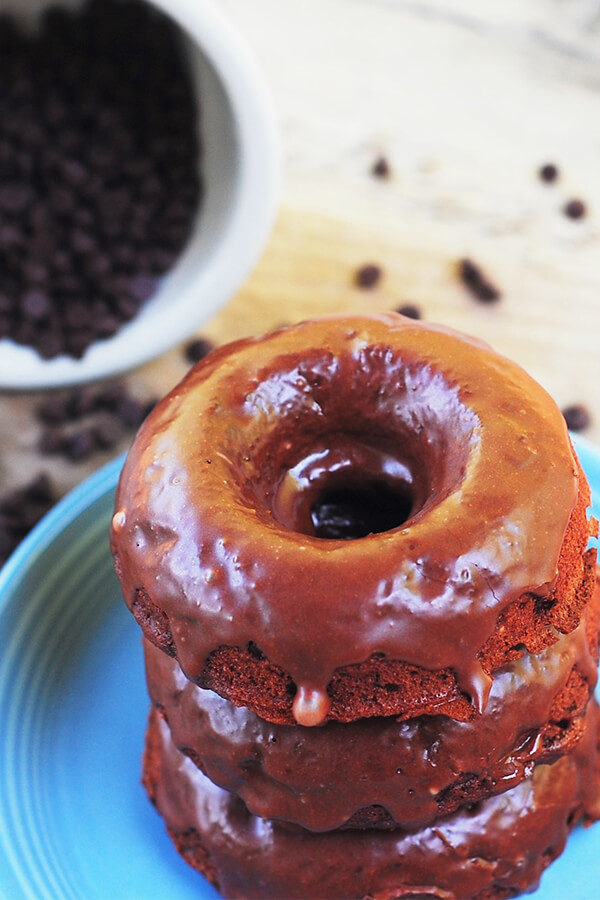 5. What would you like consumers to know about your products and your business?
I founded The Allergy Table with my son Aiden as the inspiration. The business was born from the desire to create a safe cider mill style donut that was gluten free, egg free, nut free. I felt determined to create a safe donut for him so he wouldn't be excluded during a school field trip. Once I discovered that I could make a safe AND delicious donut, I decided to start experimenting with other traditional baked goods. Now I bake breads, bagels, cupcakes, cookies and more!
The Allergy Table is a home-based bakery in Rochester Hills, MI. We do not have a store front at this time, but this may change in the future. Currently you can get our products at the Downtown Rochester Farmers Market, bu check out Facbook page for dates. (We're not always there very week.)
The Allergy Table
Rochester Hills, Michigan
Hours Vary, Please Call To Schedule a Pickup Time
Place orders via [email protected]
(586) 873-0871
Website | Facebook | Twitter | Instagram | Email
The Allergy Table is one of many great, dedicated gluten-free bakeries across the state of Michigan. Click this link to see a comprehensive list of all the gluten-free bakeries in Michigan, complete with interactive map! Follow me on Facebook, Twitter, and Instagram to see the places I visit!