Socca- Chickpea Flour Flatbread
As an Amazon Associate and member of other affiliate programs, I earn from qualifying purchases.
Do you enjoy a food that you frequently made, and then forgot you loved it so much? Yeah, that is my exact situation with socca. What is socca? It's traditional southern France flatbread that's not only gluten-free, but also grain-free and completely vegan. Did I mention that it is delicious?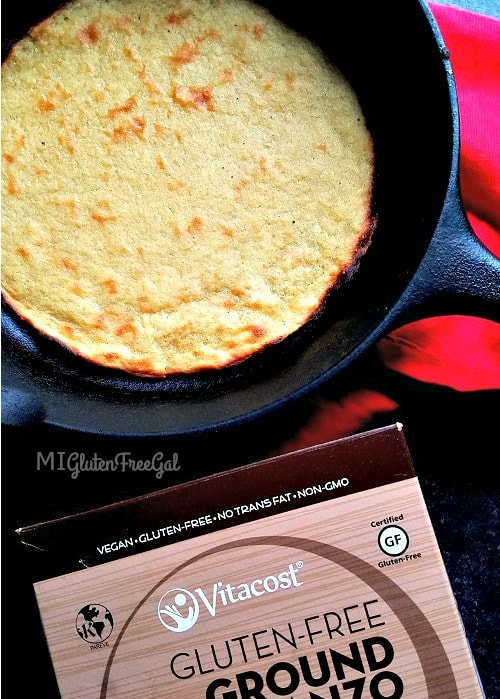 What is Socca?
Socca has four main ingredients. Chickpea flour, water, oil and salt. You can also throw in other seasonings like cumin, rosemary, thme, and even Parmesan cheese. (The Parmesan cheese is non-traditional and totally my idea.) When I first wrote about socca, I mentioned that you could find it inexpensively at Middle Eastern markets, often called Besan Flour.
Gluten Free Chickpea Flour
However, fast forward to now and most of those packages say "processed on the same lines as wheat." Therefore, no more besan flour. Bob's Red Mill used to manufacture a great gluten-free chickpea flour. However, Bob's Red Mill replaced it with Garfava flour, which is made with a mix of garbanzos (chickpeas) and fava beans. So, I recently ordered chickpea (also called garbanzo) flour from Vitacost, as it is relatively inexpensive and certified gluten-free.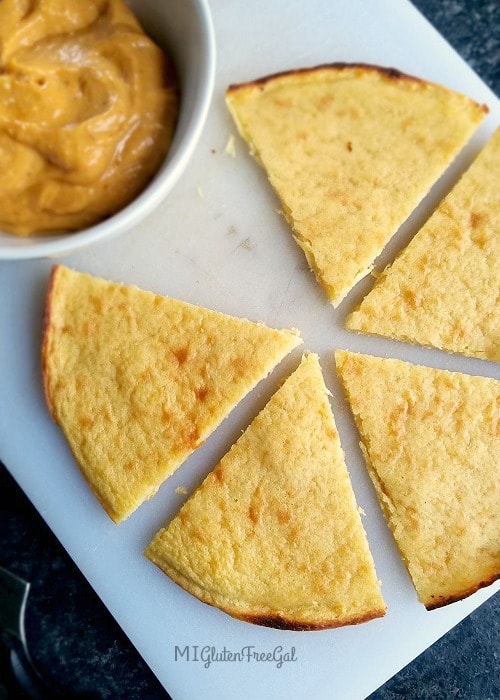 What Do You Eat with Socca?
One can eat socca in many different ways. Traditionally it is served piping hot with a drizzle of olive oil. You can walk around the streets in Nice and see it made in farmer's markets. You can also find it in Italy, however they call it "farinata" there. It is even found in other countries under various names. Why it hasn't migrated to the United States, I have no idea. Maybe we just need to create our own movement. French street vendors raditionally cook socca over an open fire. However, in my home, I quickly bake it under the broiler for 4-5 minutes.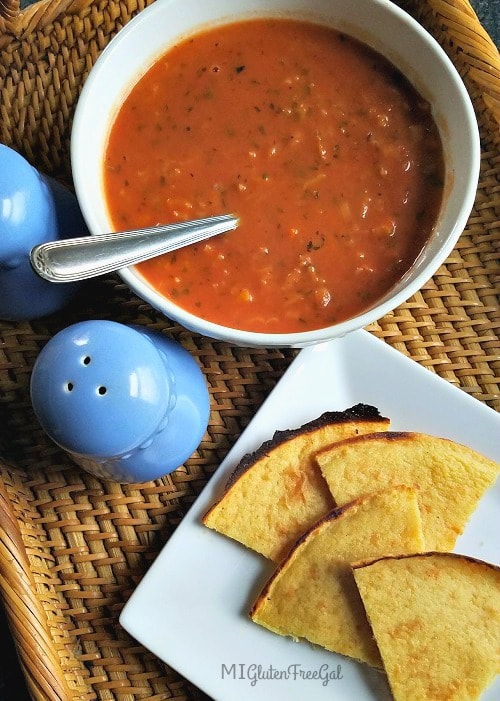 While delicious on its own, socca pairs fantastically with many other things. When cooked to practically blistered, it takes on a cracker like consistency. It pairs well with sliced cheese, or a creamy dip. It added Parmesan cheese to my last batch of socca, and it was "fantastique" with a bowl of tomato soup. I've even read that some have left their socca on the softer side and used it as a soft shell tortilla!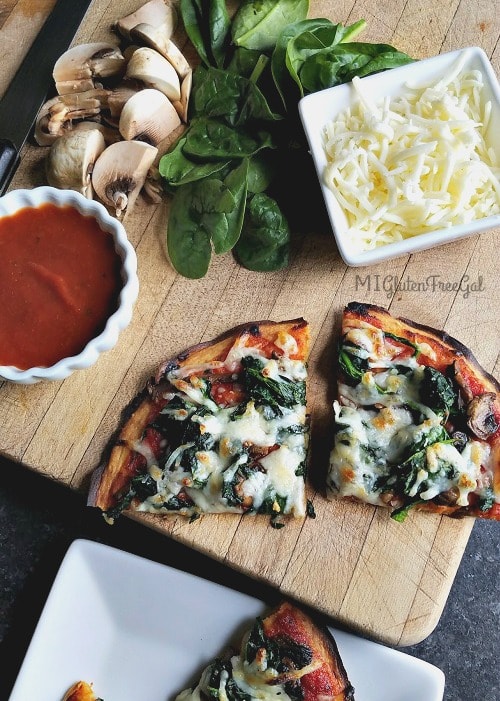 Socca as a Gluten Free Pizza Crust
However, if I'm going to get really creative, socca makes an excellent crust for a pizza. Individual sized, no sharing required, delicious gluten and grain free pizza. You can top it with whatever you heart desires. Vegetarian? Top it like I did with sauteed spinach and sauteed mushrooms? Vegan? Top it with some shredded Daiya cheese. Meat lover? Go wild and put it ALL on there.
I could tell you how to make socca. However my favorite Parisian USA ex-pat but David Lebovitz has done it so beautifully that I will just direct you to his socca recipe. (Don't panic. I will still post the recipe below.) David writes it so beautifully though. Do yourself a favor and read his writing.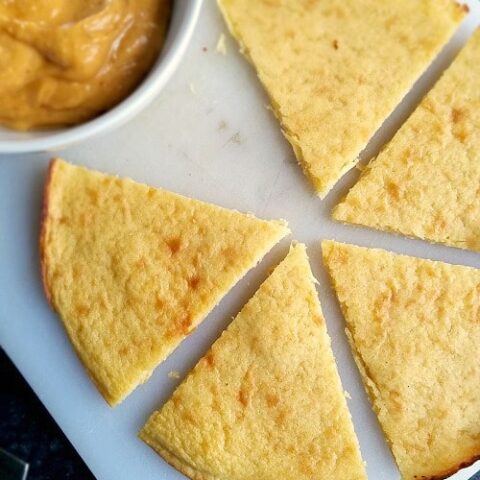 Socca- Chickpea Flour Flatbread
Total Time:
2 hours
10 minutes
Ingredients
1 cup chickpea flour
1 cup water
1/2 tsp salt
2 1/2 tbsp olive oil, divided
pinch cumin
additional herbs or seasonings of your preference
Instructions
Combine chickpea flour, water and salt. Mix well. To that add 1 1/2 tbsp of oil
Allow batter to rest for 2 to 3 hours
Add 1 tbsp oil to the cast iron skillet. Preheat the cast iron skillet under the broiler for 2-3 minutes.
Carefully remove (very) hot skillet from oven.Pour enough batter into the skillet to barely cover the bottom. Swirl the batter to coat the whole pan. (When I make this I use a small 6" skillet and use approx. 1/3 c. of batter.)
Place the cast iron skillet back under the broiler and bake for 3 to 4 minutes.
Carefully remove the hot pan from the oven. Carefully remove baked socca from the pan.
Carefully oil the pan again and cook the remaining batter.
What's your favorite flatbread? What foreign cuisine have you fallen in love with? Please leave a note in the comments below! This post contains affiliate links.

Purchases made through those links help support this blog with no extra expense to you. Thank you for your continued support!**