Rice Paper Egg Rolls : Vietnamese Chả Giò
As an Amazon Associate and member of other affiliate programs, I earn from qualifying purchases.
Longing for crispy egg rolls? These rice paper egg rolls, also known as Vietnamese Chả Giò, are naturally gluten free! They pair greatly with a meal of Hook Link and Savor's ethically sourced Citrus Ginger Salmon and a bowl of egg drop soup! This post is sponsored by Hook Line and Savor.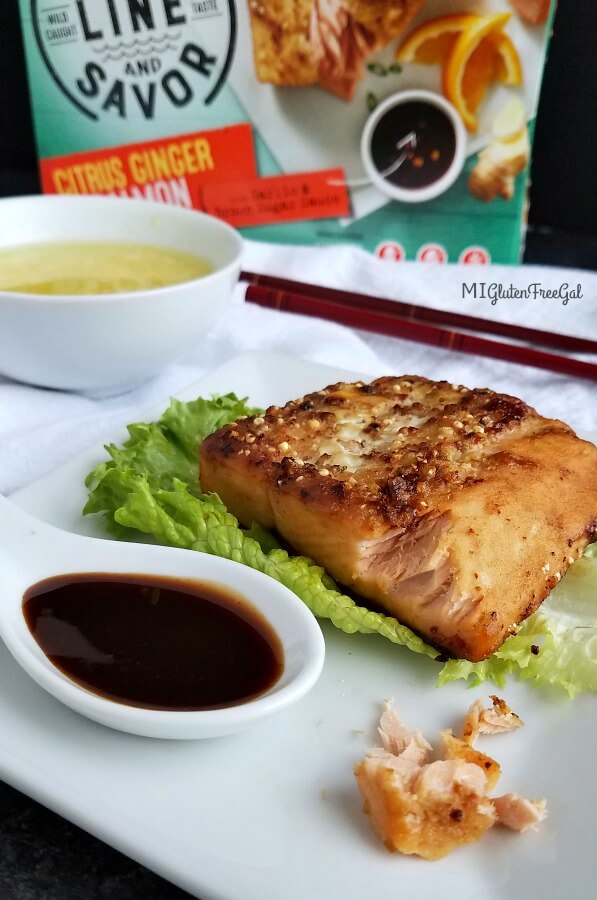 Hook Line and Savor's Citrus Ginger Salmon
I love salmon, but struggle sometimes on the best way to season it. Usually, I bake it with a touch of salt and pepper and call it good. I recently tried the new frozen Citrus Ginger Salmon from Hook Line and Savor. My husband and I both love the flavor and texture. They lightly dust their salmon with "a blend of millet, lemon, orange zest, ginger, garlic and green onion."
Unfamiliar with Hook Line and Savor? This gluten free and allergy friendly company launched their new product line of sustainably sourced fish in 2018. I recently wrote about Hook Line and Savor's gluten free Beer Battered Haddock, and their partnership with Sea Share. Each package of frozen fish contains two fillets and two sauce packets. All products are gluten, egg, dairy, tree nut, and peanut free. I purchase them at my local Kroger store. Please use their store locator to find them in a store near you!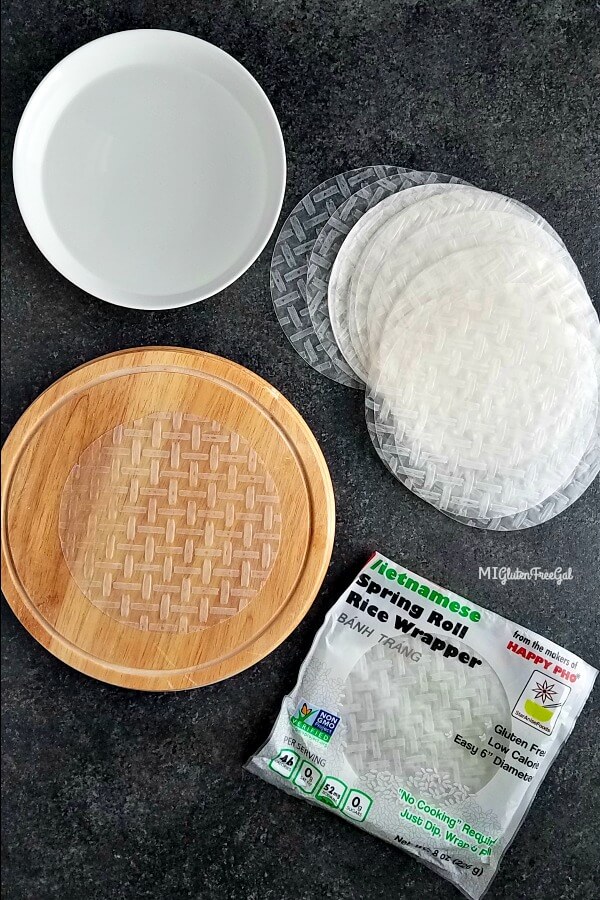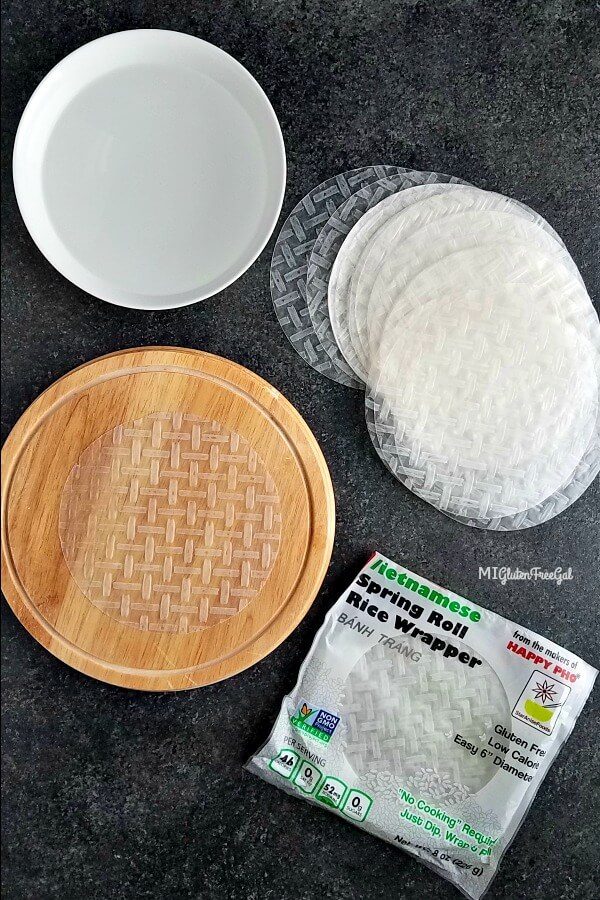 Rice Wrapper a.k.a Bahn Trang
But back to those gluten free rice paper egg rolls I mentioned. So most people make traditional egg rolls with wheat based wrappers. Obviously a no-go for those with Celiac Disease. Therefore, I chose to use rice paper wrappers (affiliate link) for my egg rolls. Most large grocery stores stock these in the Asian food section. They come in various sizes. I used the smaller 6″ diameter wrappers for my rice paper egg rolls. People use the larger wrappers for fresh spring rolls.
Never used "bahn trang" before? This informative two part video series, 11 Ways to use Rice Paper Way Beyond Spring Rolls, from Alex of French Guy Cooking shares lots of creative ideas. I never would have thought to use them to make ramen or fried chicken! You can even use it to steam fresh salmon!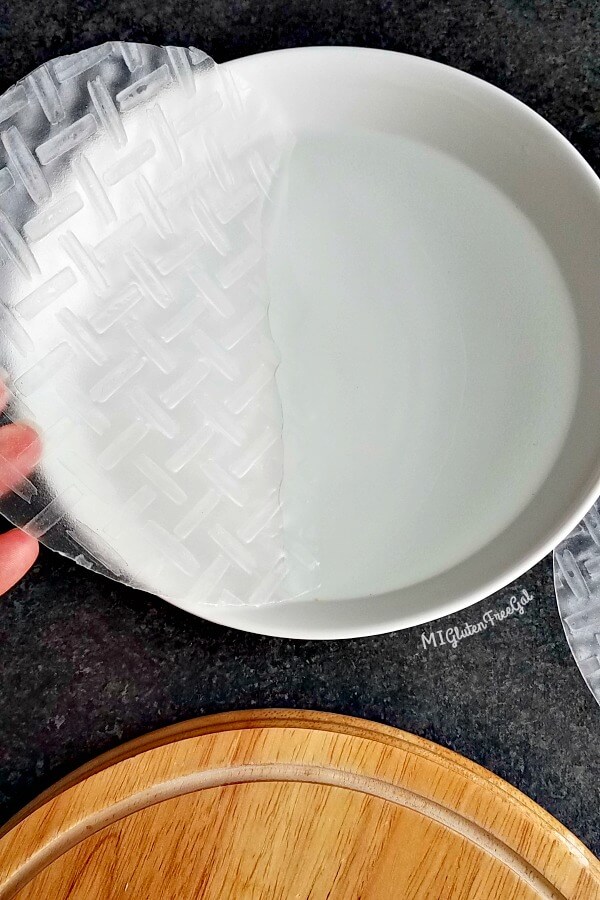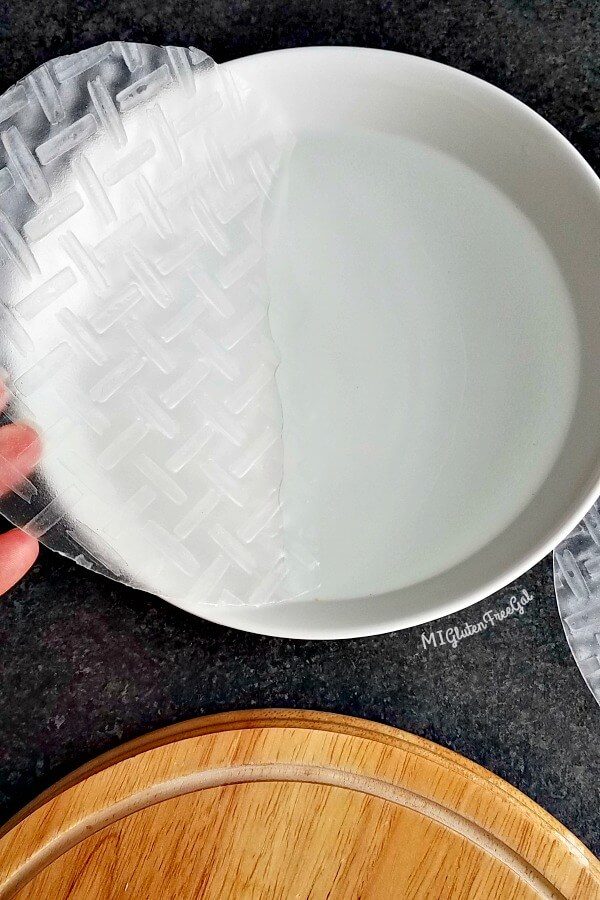 Unlike wheat based egg roll wrappers, rice wrappers require a bit of prep before you can use them. These stiff wrappers become pliable after a quick dip in warm water. Not more than 3 seconds, or the wrappers become too soft to use. I usually dip the wrapper through the water once, then turn it over and dip it again. I also learned from Viet World's Kitchen's Chả giò Imperial Roll Frying Tips to add sugar to the water. This helps them to brown better during cooking.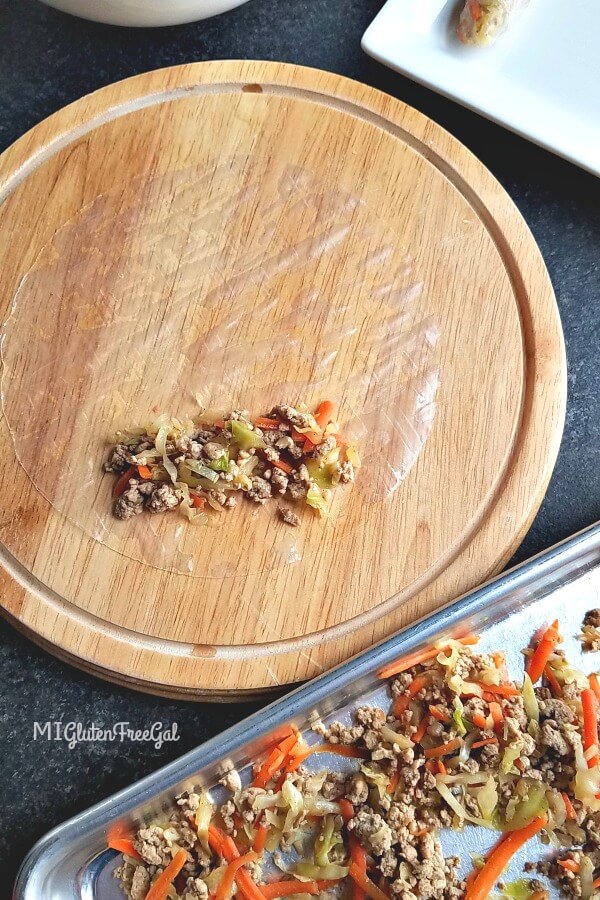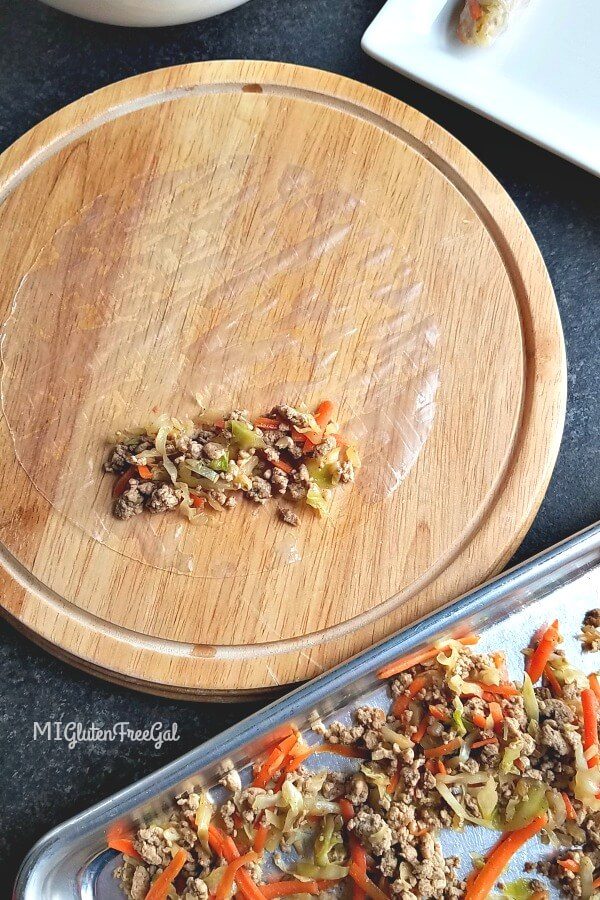 Filling Your Rice Paper Egg Rolls
I asked my Facebook followers what fillings they like in an egg roll. After your suggestions, I settled on a filling of ground chicken, cabbage and shredded carrots. I utilized Dinner at the Zoo's tip from her Homemade Egg Rolls recipe and simply bought pre-shredded coleslaw! (Love tips that save me time!) After I cooked the filling, I allowed it to chill in the refrigerator for 30 minutes.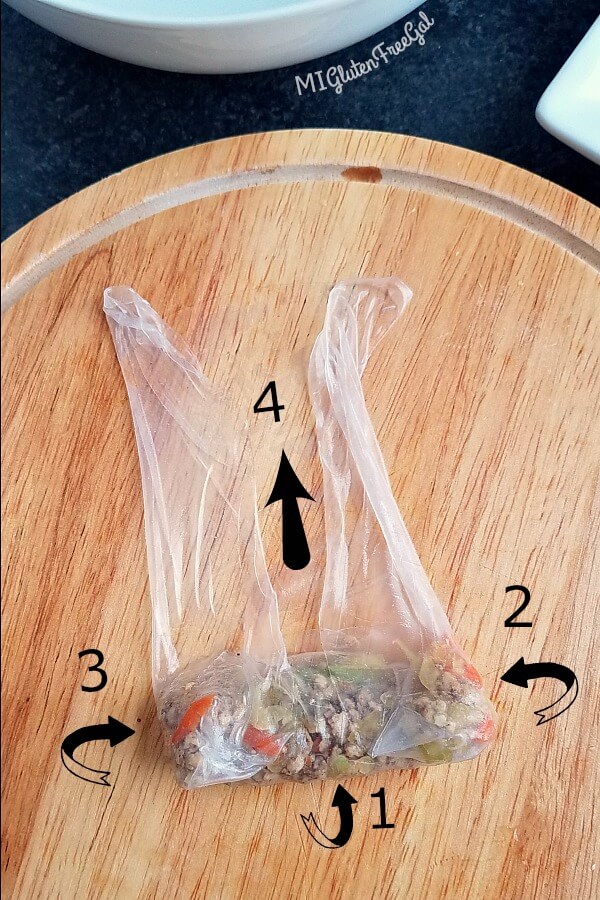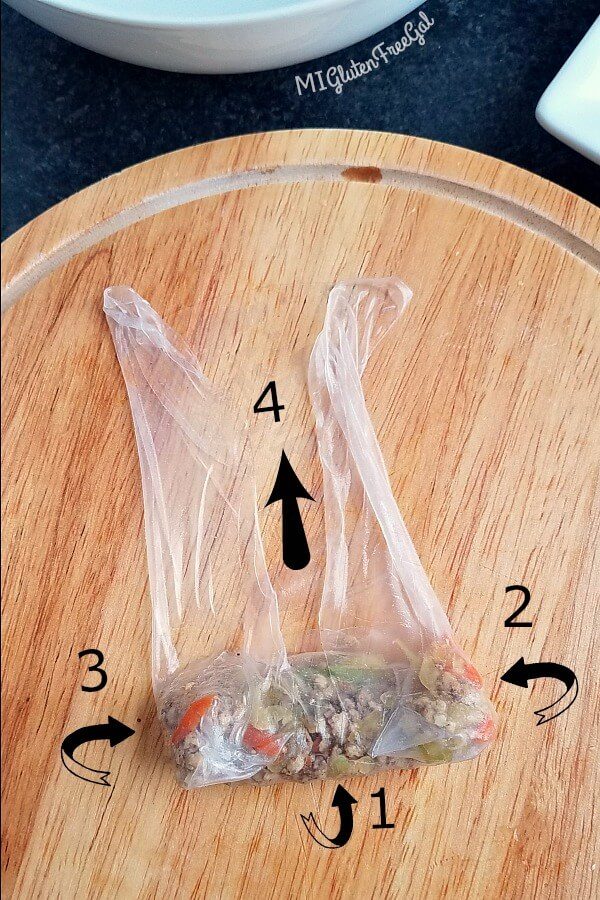 Practice makes perfect. Please know that it took me a few tries to get my rice paper egg rolls to form correctly. As you can see in the previous picture, I started with the filling lined up at the bottom of the moistened rice wrapper. Next, you pull up the bottom edge, up over the filling, and stick the wrapper to itself. Next, you fold in the outer sides, and press down. This keeps everything held together, and provides another layer over the filling. Finally, roll the whole thing towards the top!
Cooking Your Rice Paper Egg Rolls
Deep frying. I know, not my favorite thing in the world to do either. However, these rice paper egg rolls crisp better in hot oil than baking in the oven. After all, it's that crispy exterior that we miss. When I completed my first test batches, I cooked mine in REALLY hot oil. However, I found Rasa Malaysia's tip for cooking her Vietnamese Spring Rolls at a lower temperature to be helpful. It prevents the rice paper skins from blistering profusely. (Chilling the rolls prior to cooking for at least 20 minutes really helped this as well.)
In my previous post for falafel, I used a small pot for deep frying. However, this time I utilized my electric wok (affiliate link) that's been hiding in my pantry closet for forever. The wide pan allowed me to cook more than one at a time, without the rice paper egg rolls touching each other. (VERY IMPORTANT TO NOT LET THEM TOUCH!) I found I was able to cook at least three at time this way.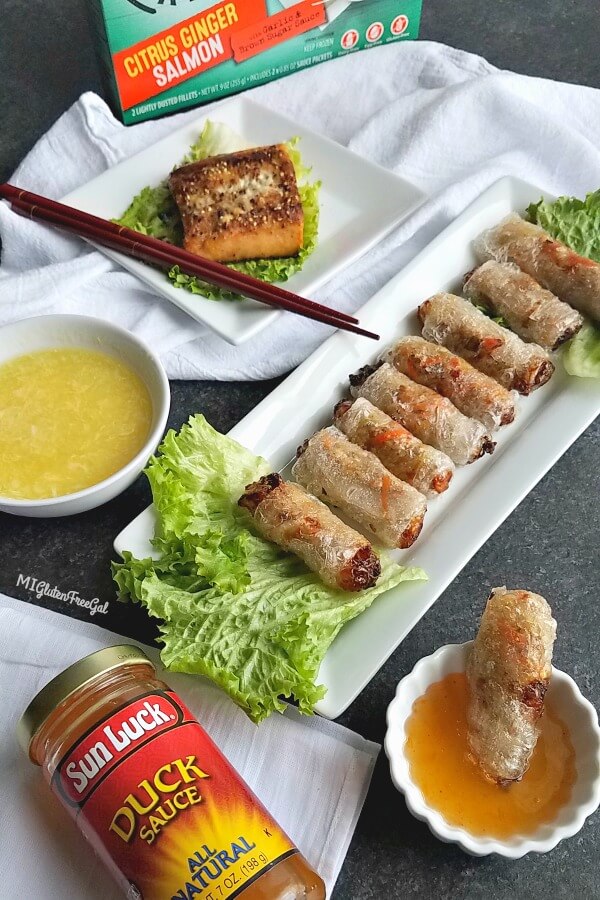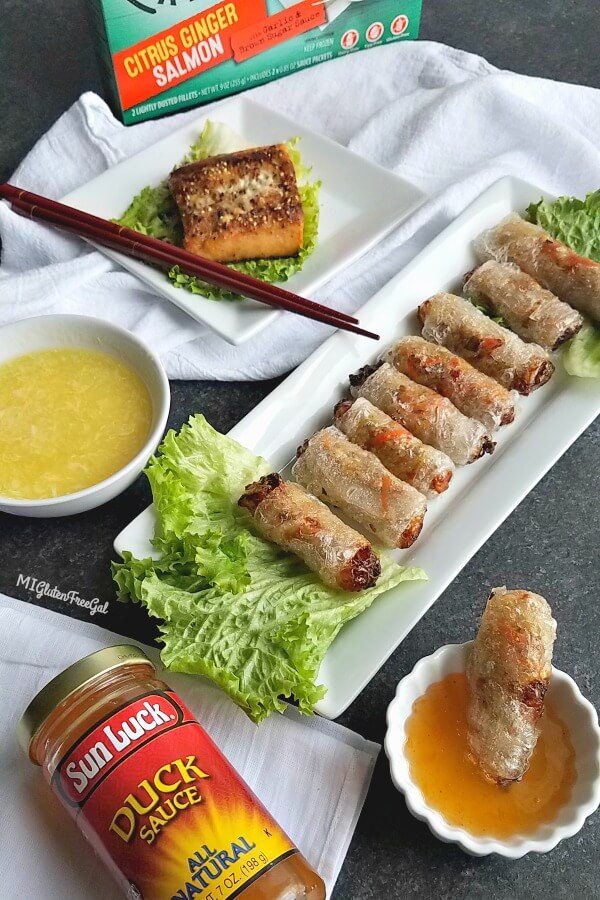 Lunar New Year
These gluten free rice paper egg rolls shine as part of a Lunar New Year meal. Most people know it as Chinese New Year, but people in many Asian countries celebrate this holiday. Serve these egg rolls with the aforementioned Hook Line and Savor Citrus Ginger Salmon and this egg drop soup recipe from She Wears Many Hats. Traditionally, Asian people consume egg rolls (or spring rolls) and fish for the Lunar New year, as they are seen as a sign of luck.
Not a fan of fish? These crunchy appetizers would be great with my Korean Bi Bim Bap as well! Looking for more recipes with an Asian flair? Make onigiri, which is similar to sushi, but so much easier. Speaking of sushi, your kids will love my candy sushi! Enjoy these and 30 more Lunar New Year Gluten Free Asian Recipes from some of my trusted friends!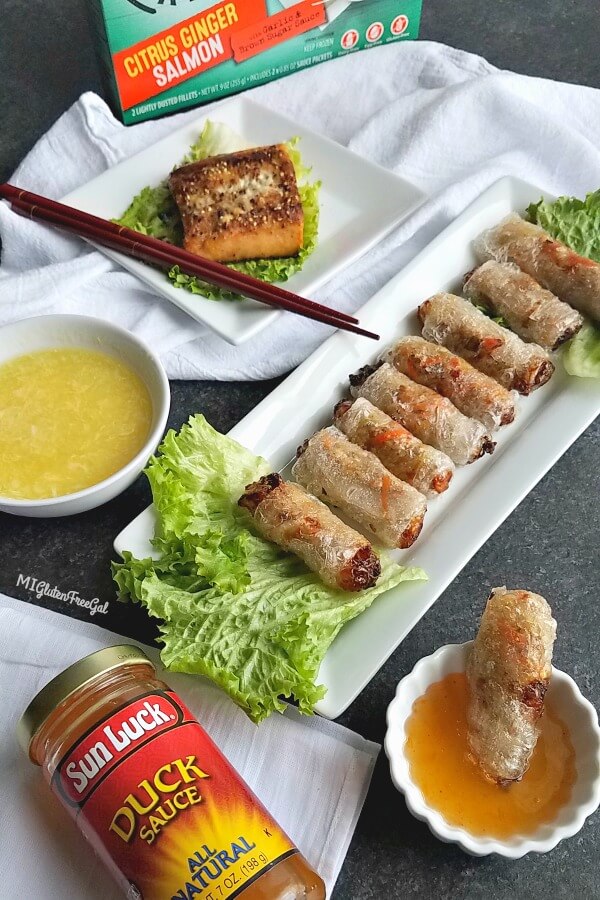 Rice Paper Egg Rolls
Ingredients
8 oz ground chicken
2 tsp soy sauce for marinating (I use San J tamari)
8 oz coleslaw mix
1/2 tsp minced garlic
1 tsp salt
sprinkle of pepper
1 tbsp soy sauce (I use San J Tamari)
1/2 tsp sesame oil
1/2 tsp rice wine vinegar
1 tsp Chinese Five Spice
To Prepare Egg rolls
3/4 c. hot water
2 tsp sugar
24 Rice Paper Wrappers
2 cups oil, for frying
Instructions
Marinate 8 oz of ground chicken in 2 tsp soy sauce for 10 minutes.
Cook chicken in skillet (or electric wok) for 2-3 minutes, until no longer pink. Remove chicken from skillet, and add in coleslaw and garlic. Cook 5 minutes.
Add chicken back to skillet. Add garlic, salt, pepper, additional soy sauce, sesame oil and rice wine vinegar. Cook for an additional 2 minutes.
Remove mixture from heat and place on small cookie sheet. Place in refrigerator to cool for 30 minutes.
Place warm water in a wide, shallow bowl, along with 2 tsp sugar. Microwave for 20-30 seconds if needed to dissolve sugar. Remove filling from the refrigerator to prepare rice paper egg rolls.
Dip rice paper wrappers in warm water. I usually dip mine completely (but briefly) on one side, then turn it over and dip it again. By then, it is usually moist enough.
Place moistened rice paper wrapper on a flat surface. I usually use a large dinner plate. Place a heaping tablespoon towards the end of the wrapper closest to you. Pull end of wrapper up over the filling, and seal by touching it to the wrapper, just above the filling. Fold in ends, one side at a time, taking care to trap as LITTLE air inside as possible. Once both sides are folded in, roll egg roll towards the top of the wrapper, until all the wrapper is rolled. Place rolled egg rolls on cookie sheet lined with parchment paper.
Repeat with remaining filling. You should have 20+ egg rolls. Place tray of egg rolls in refrigerator for at least 30 minutes. Chilling them helps prevent the egg rolls from splitting as they fry.
Heat approximately 2 cups of oil in a skillet or electric wok, until it reaches a temperature of 325 degrees. Gently add 2-3 egg rolls to the hot oil at a time, taking care so that they don't touch. Fry on one side for 2 minutes, then flip and cook an additional 3 minutes. Place cooked rice paper egg rolls on plate lined with paper towel.
Cook remaining egg rolls. Serve with favorite dipping sauce.
*Note - You can keep cooked egg rolls in the fridge and rewarm them in the oven, at 400 degrees, for 12-13 minutes.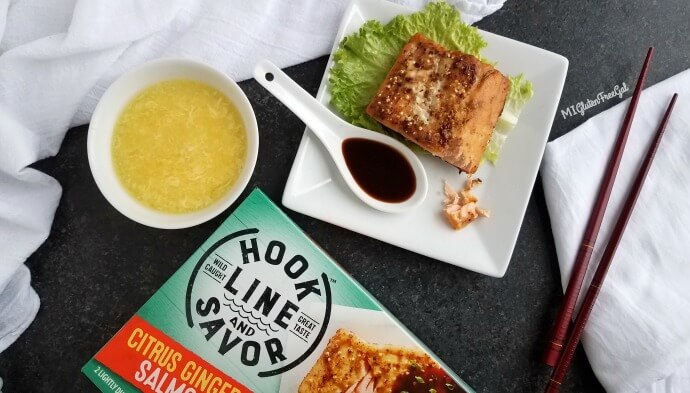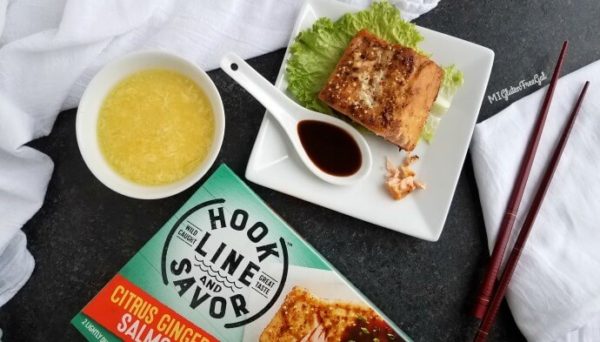 **Hook Line and Savor sponsored this post. It also contain affiliate links. Purchases made through those links help support this blog with no extra expense to you. Thank you for your continued support!**