One Pot Lebanese Green Bean Stew
As an Amazon Associate and member of other affiliate programs, I earn from qualifying purchases.
There's nothing heartier or easier to make than this gluten free one pot Lebanese Green Bean Stew. It's a delicious and healthy way to use the fresh produce from your garden. Plus, it's easy to throw together using Path of Life Mediterranean Quinoa blend as your accompanying grain. It adds a hearty dose of flavor, and it's microwaveable! This post is sponsored by Path of Life.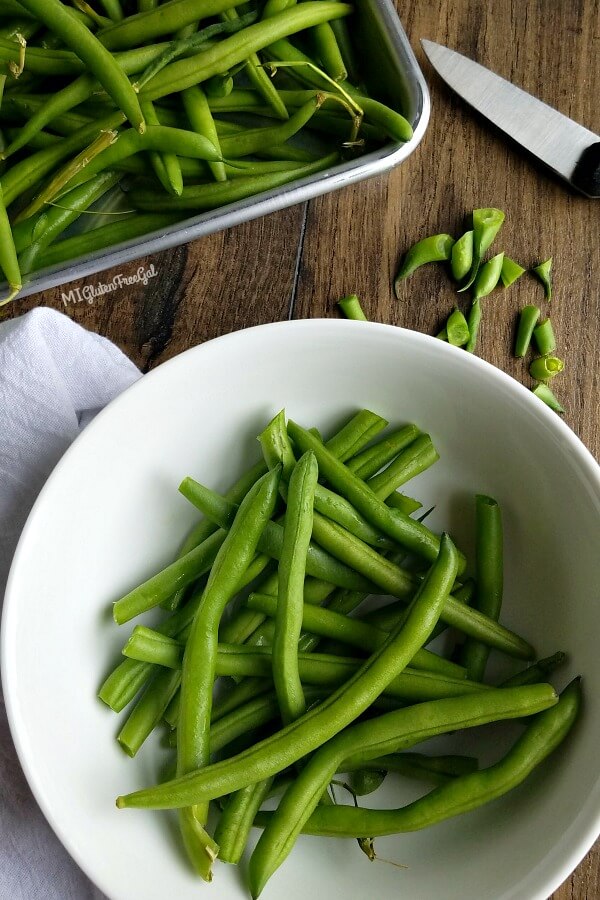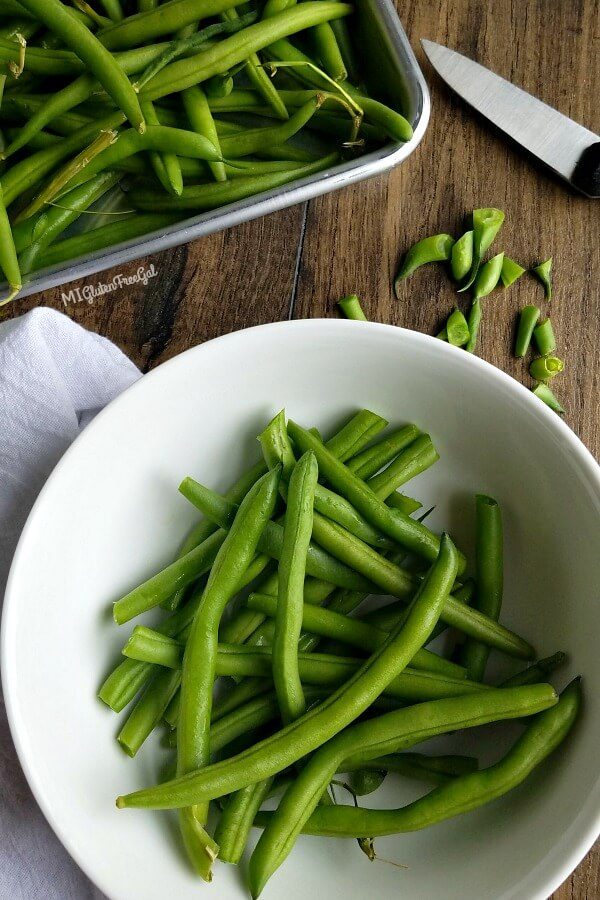 During my childhood. most of my vegetable consumption originated from a can. I remember a pantry, stacked as high as I was tall, with canned vegetables and fruit and other packaged goods. We had a small summer garden. However it consisted mainly of corn and tomatoes. And rhubarb. My mother LOVED rhubarb. I say all this to preface my memory of my first taste of fresh green beans. Not from the store, but straight from Peg's garden. Peg was my husband's grandmother, and she responded in subtle shock when I told her I didn't like green beans. That all changed when she served me FRESH green beans!
Because of her, I knew I wanted to grow fresh green beans in our first garden. My husband and I would harvest them together, sometimes eating them straight from the plants. Even my dog liked them! Around that same time, I was introduced to Lebanese Green Bean Stew. Every year since, I made a batch of this savory, aromatic stew with the green beans straight from our garden. Traditionally, one serves Lebanese Green Bean Stew over rice. However, I found a new way to enjoy it, using Path of Life products. The added spinach, feta and tomato found in the Path of Life Mediterranean Quinoa blend creates a real taste sensation!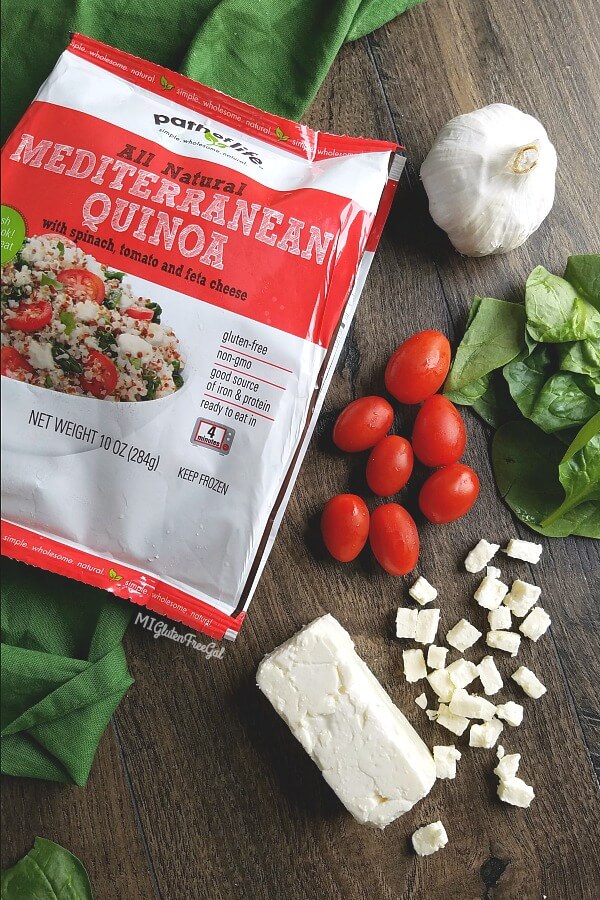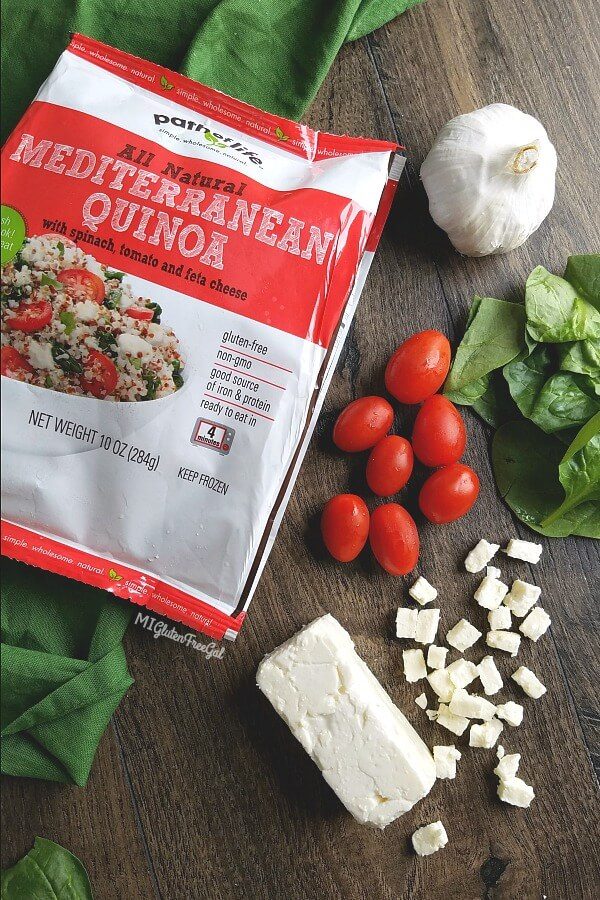 I first learned about Path of Life when I met them at the Chicago GFAF Expo years ago. (You can read more about some of their other flavors, here.) You can find their products in Meijer stores and other grocery stores across the Midwest. If you have yet to try them, let me share why I like them so much!
Five Reasons Why I Love the Path of Life Brand
Their Mission- "Simple. Wholesome. Natural." Short and sweet (or should I say savory?), this guiding principle is one I can get behind. And I love the story behind the source of their business name!
Real Ingredients – No artificial colors, flavors or any other words I can't pronounce. Added bonus? Organic too!
Amazing staff – Do you follow them on Instagram? This brand functions more like a family than just "co-workers." They eat together, exercise together, and play together. Wouldn't everyone want to work for a business that treats everyone like family?
Food Allergy Aware – Path of Life trains their staff on the proper procedures or handling food allergens. Products that contain allergens, such as dairy, have dedicated production rooms. You can read more about their allergen control program, here.
Makes meals easy – These frozen grains are ready from freezer to table in less than 5 minutes. Which is what made it the perfect compliment to my Lebanese Green Bean Stew!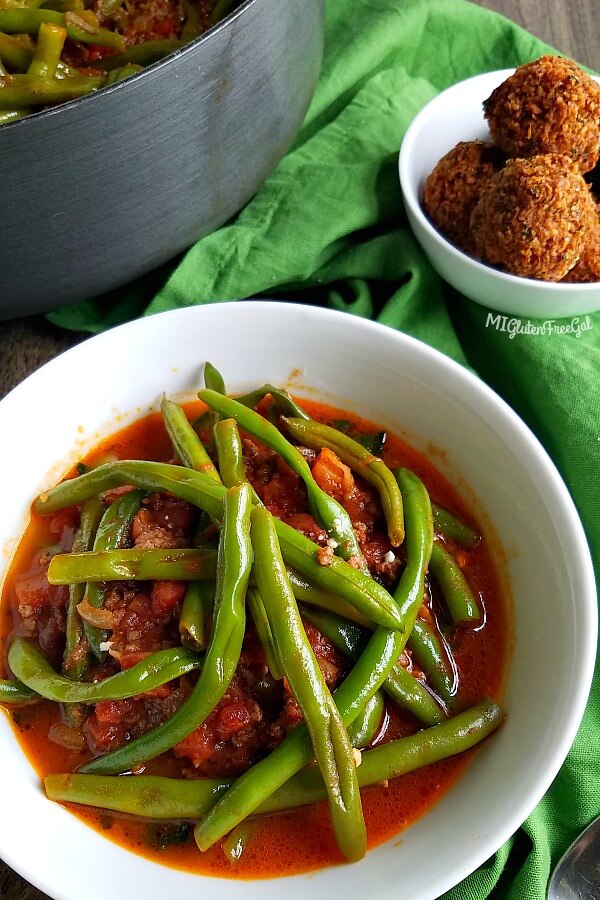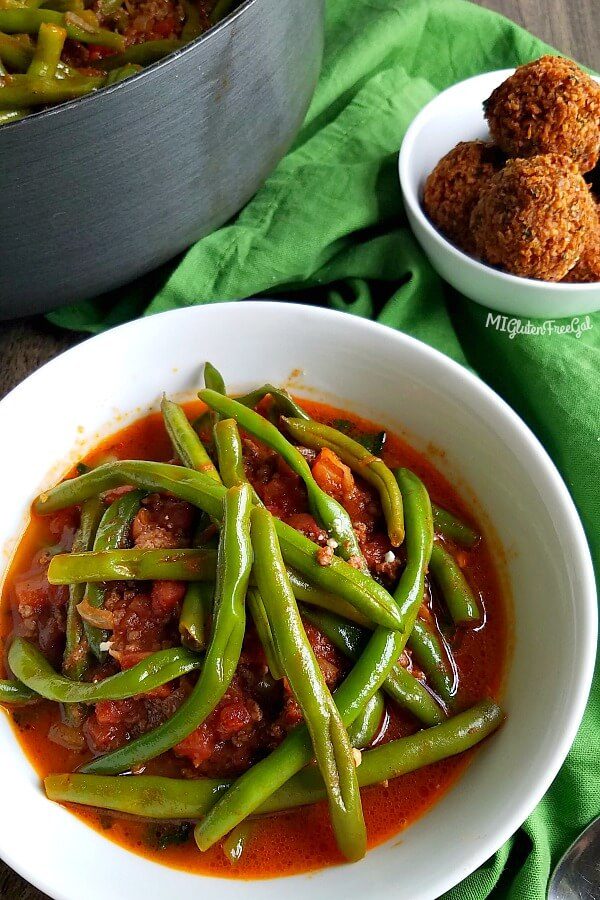 Speaking of Lebanese Green Bean Stew, let's get back to this recipe. It contains only 5 main ingredients: green beans, beef, onions, tomatoes and spices. You might be surprised to learn what the secret spice that ties this dish all together. Cinnamon! I also use a touch of allspice, but you can use only cinnamon if you don't have it. Cinnamon may sound strange to some, but trust me when I say Lebanese Green Bean Stew is not the same without it!
This dish is a hearty meal in itself. However, should you want to round this out with some sides, I have a few suggestions! My recipe for naturally gluten free falafel pairs nicely with this dish. Fry up a few while your Lebanese Green Bean Stew is, well, stewing. I also suggest this Mediterranean Bruschetta from VegetarianMamma. It uses the same delicious Path of Life Mediterranean Quinoa Blend! If you're looking for pita to add to the dinner table, I highly suggest this Gluten Free Pita from GF Jules. Of note, this recipe makes quite a bit of stew, and actually tastes better the longer is sets. Whoever gets leftovers the next day is one lucky person!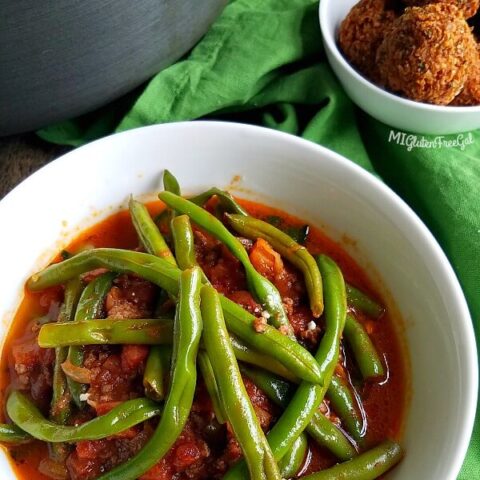 One Pot Lebanese Green Bean Stew
Ingredients
1 lb ground beef
1 tbsp oil
1 large onion, diced
2 tsp minced garlic
1 tsp cinnamon
1/2 tsp allspice
1 tsp salt
1/2 tsp black pepper
2 14 oz cans diced tomatoes
1 8 oz can tomato sauce
2-3 cups water
1 lb green beans, fresh, trimmed and cut into small pieces
1 pkg Path of Life Mediterranean Quinoa, prepared according to directions or rice
Instructions
Cook the ground beef in a large pot or skillet. Once cooked, remove beef from pan and discard grease. Wipe pot to remove excess grease.
Place pot back on stove and add 1 tbsp oil. Warm, and saute chopped onion over low-medium heat for 5 minutes.
Add garlic and spices and continue to cook 2 minutes or so. This allows the garlic to cook and the spices to toast and deepen their flavors.
To the pot, add the canned tomatoes, tomato sauce, water and green beans. I would start with two cups of water. If the stew becomes thicker than you prefer, add an additional cup of water at the end of cooking.
Cook for 30 minutes, until the fresh green beans are soft. (You can use frozen, but I would put them in after already cooking the stew for 15 minutes.)
Serve stew hot, over a 1 cup serving of the Path of Life Mediterranean Quinoa blend.
What stews do you love to cook? What are your favorite dishes to cook, using fresh grown items from your garden. Please feel free to drop recipe links below!
**This post is sponsored by Path of Life. While they have compensated me for my work and time, all thoughts and opinions are my own. I have been recommending their products to others for years, and plan to do so in the future!**