Off The Wheaten Path – Midland, Michigan
As an Amazon Associate and member of other affiliate programs, I earn from qualifying purchases.
Looking for gluten free goods in the Great Lakes Bay region? Off the Wheaten Path, located in Midland, offers a wide variety of gluten free baked goods. I highly recommend the cinnamon rolls!
**This is an interview with the owner. Please scroll to bottom of page for bakery address, phone number, website, email, and social media links.**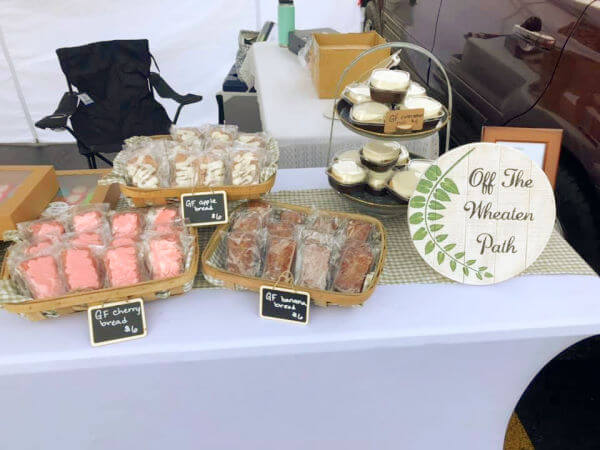 As so often happens, my wonderful followers introduced me to this gluten free baking business. Located in Midland, Off the Wheaten Path fills a much needed niche. To be honest, gluten free options in the Flint/ Midland / Saginaw / Bay City region are lacking.
Recently, I visited this booth at the Midland Farmers Market. Not only are the baked goods delicious , but owner Kelly Carlin is incredibly helpful. She offered insight on places to grab a gluten free lunch, and her favorite places for coffee. Read more about this home based business, in Kelly's own words.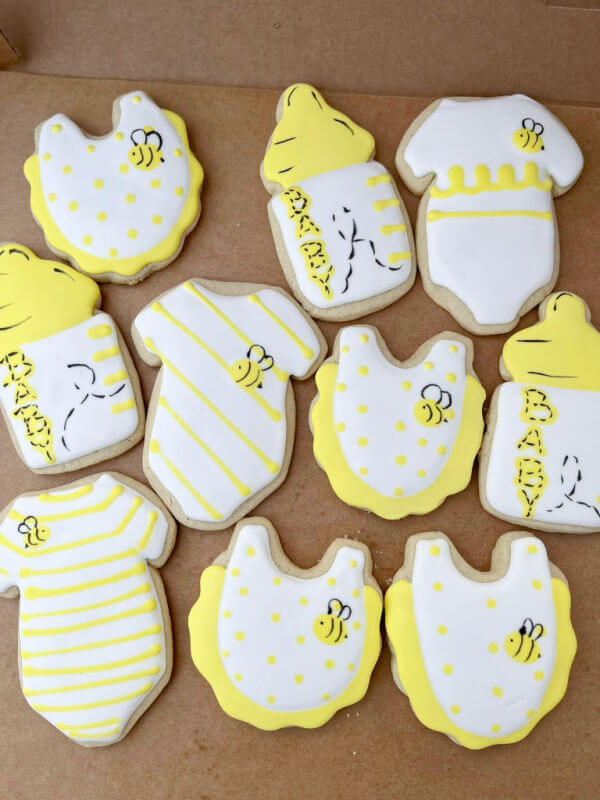 1. What inspired you to become a baker? Why the focus on gluten-free?
I grew up in the kitchen. As soon as I was old enough, I was making my own meals and baking cookies around the clock. I enjoyed every aspect of baking – from creating to enjoying or sharing my baked goods. However, I didn't realize during those formative years that I had undiagnosed Celiac Disease. I was miserable for so long. I received my diagnosis later in life, and I'm so glad to finally feel better.
2. Are there other highlights of your products? Dairy-free, egg-free, nut-free etc? Local ingredients?
At the farmers market in downtown Midland, I offer vegan/gf options. (Including cinnamon rolls!) I take cross contact prevention very seriously. I try to accommodate additional "free from" special orders, including dairy, egg, nut, dye, soy, and corn free. In addition, I like to use produce from the other vendors who sell at the market. One of the farmers has the best carrots I've ever tasted, and we use them in our carrot cake.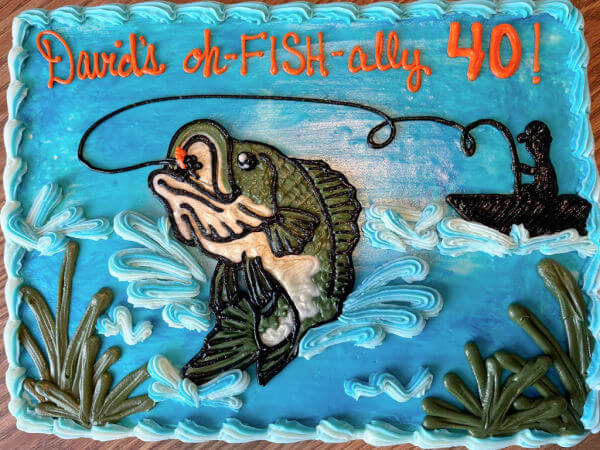 3. What steps do you take to make sure your products are truly gluten-free?i.e. only use certified products? call companies?
As much as possible, I use certified gluten free products, including certified gluten free oats. I check the labels on everything, even certified products. Due to my own Celiac Disease diagnosis, I keep no gluten in my house. When preparing orders that are free from additional allergens, I bake them separately with cleaned, sanitized utensils. I package them immediately to avoid cross contact with other allergens. I would never take the risk of harming someone with any of my baked goods.
4. Can you share a story of a customer who's been greatly impacted by your business?
There are many stories and I can't pinpoint one. However, I am continually encouraged uy those who discover my booth at the market for the first time. Most do a double take, and smile with excitement when they realize they can actually purchase and eat a delicious gluten free baked good. Having Celiac Disease myself, I know just how exciting that is from my own personal experience!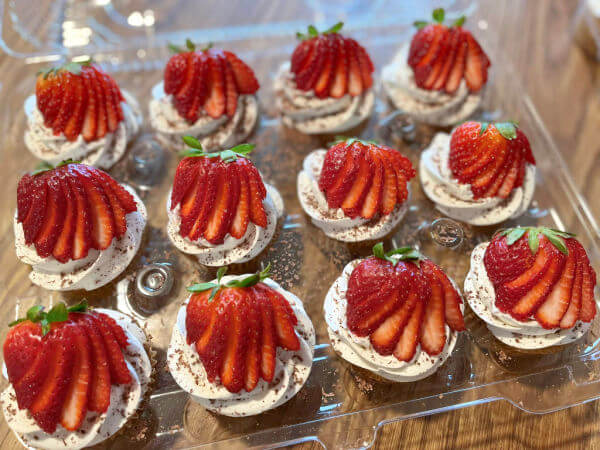 5. What would you like consumers to know about your products and your business?
I'm passionate and love what I get to do! While Off The Wheaten Path is currently a home based business, we have dreams of opening a storefront cafe in the future.
Off The Wheaten Path
Midland, MI
Midland Farmer's Market on Saturday from 7am – 1 pm
Facebook | Email
Preferred Contact Method for Orders: Facebook
Off the Wheaten Path is one of many gluten free bakers across the state of Michigan. Click this link to see a comprehensive list of all the gluten-free bakeries in Michigan, complete with interactive map! Looking for more local eats? Check out my list of gluten free baked good options at Michigan Farmers Markets.
All photos provided by Off the Wheaten Path