Schar Artisan Bread – White and Multigrain
As an Amazon Associate and member of other affiliate programs, I earn from qualifying purchases.
When ever I tell people I can't eat gluten, they always say, "I could never give up bread." The truth is, someone doesn't have to eternally stop eating bread. We just have to stop eating bread made with wheat (which includes spelt), rye and barley. With these Schar Artisan bread loaves, it makes eating gluten free easy and delicious.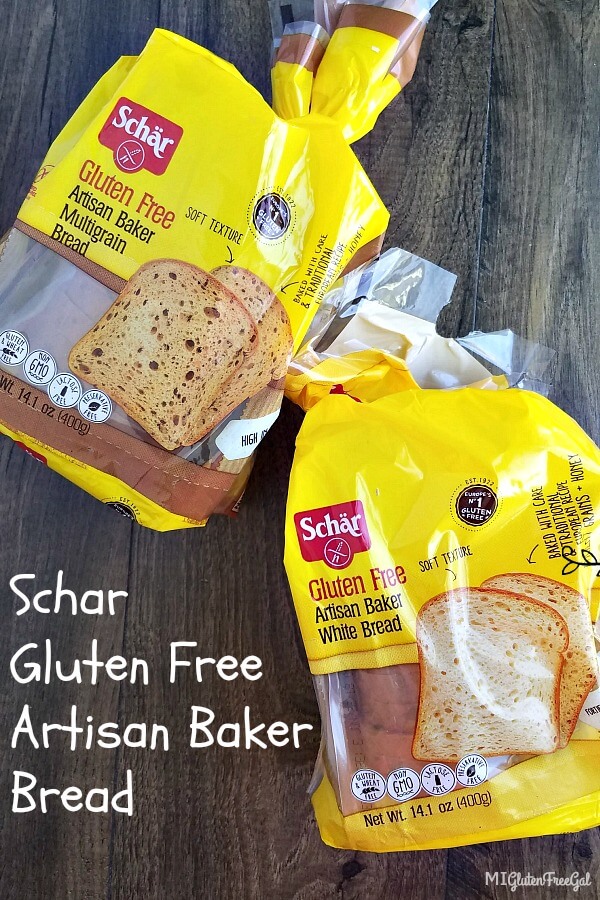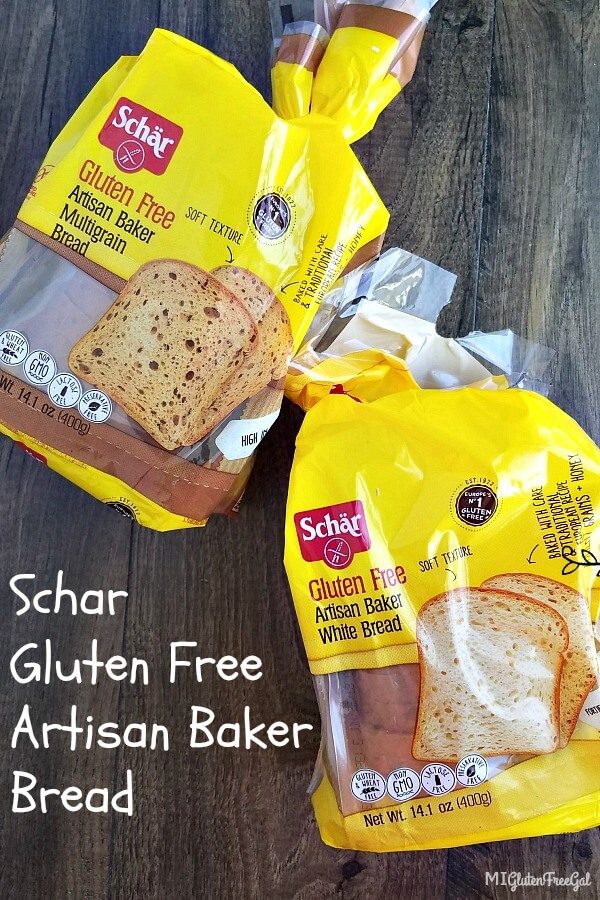 Gluten, Egg and Dairy Free Bread
These fresh, never frozen,
Schar Artisan bread
loaves are soft and ready for your sandwich fixings straight out of the bag. In addition, this bread is egg-free and dairy-free as well! Made with millet, quinoa and honey, provides more nutrition and deeper flavor than overly processed rice flour. No toasting needed. That is, unless you want toast, which is simply smashing!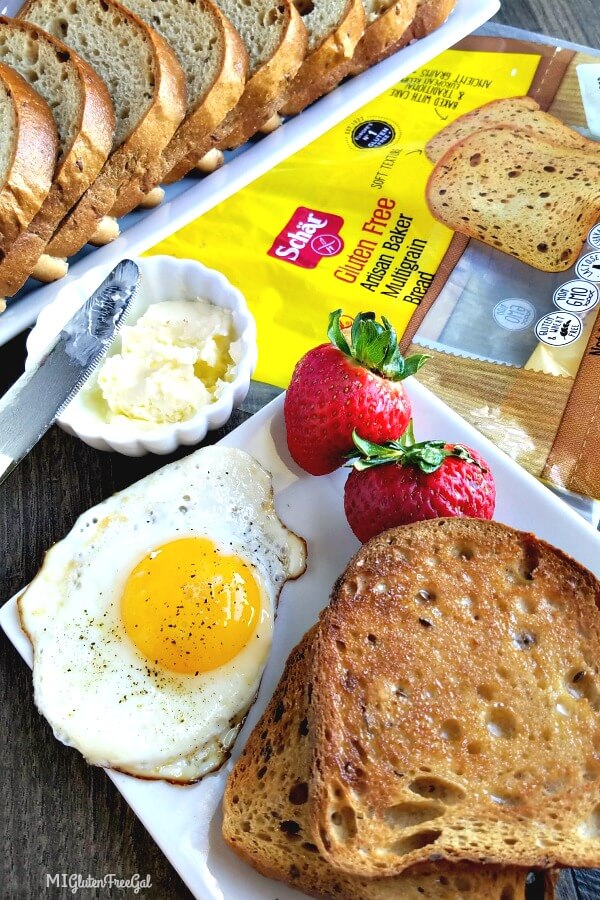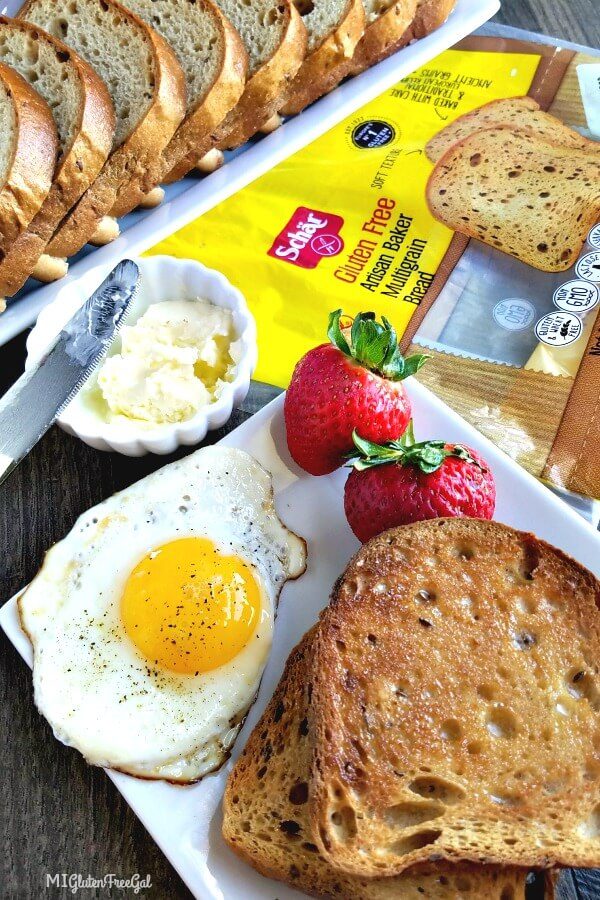 What Do You Look For in Gluten Free Bread?
The Schar Artisan bread meets many of the desires my followers mentioned.
Doesn't crumble or fall apart. This bread is sturdy!
It smells amazing fresh out of the bag
Doesn't mold immediately after opening the bag. I've left a package open 3-5 days with no problems.
Doesn't cost an arm and a leg. At my local Meijer, this package costs only $5.99.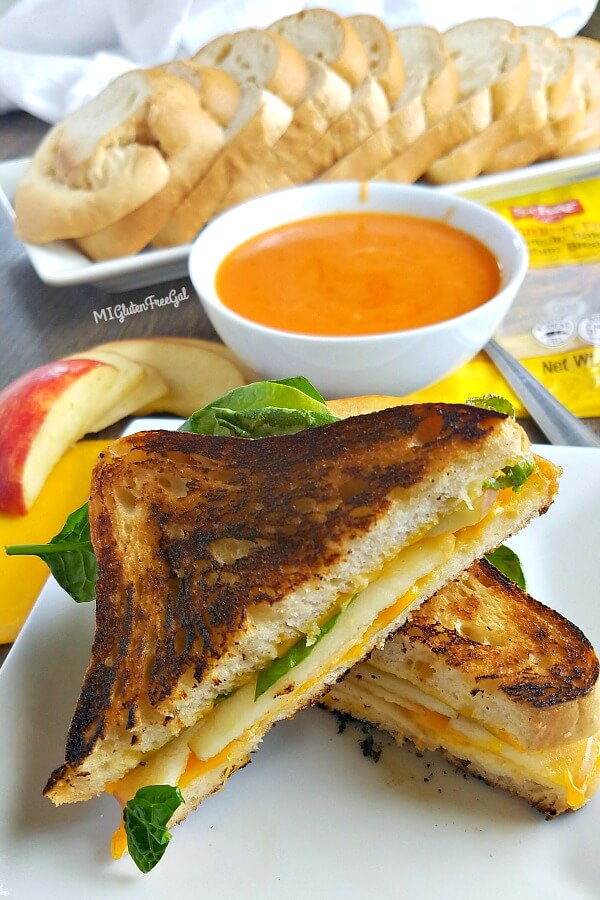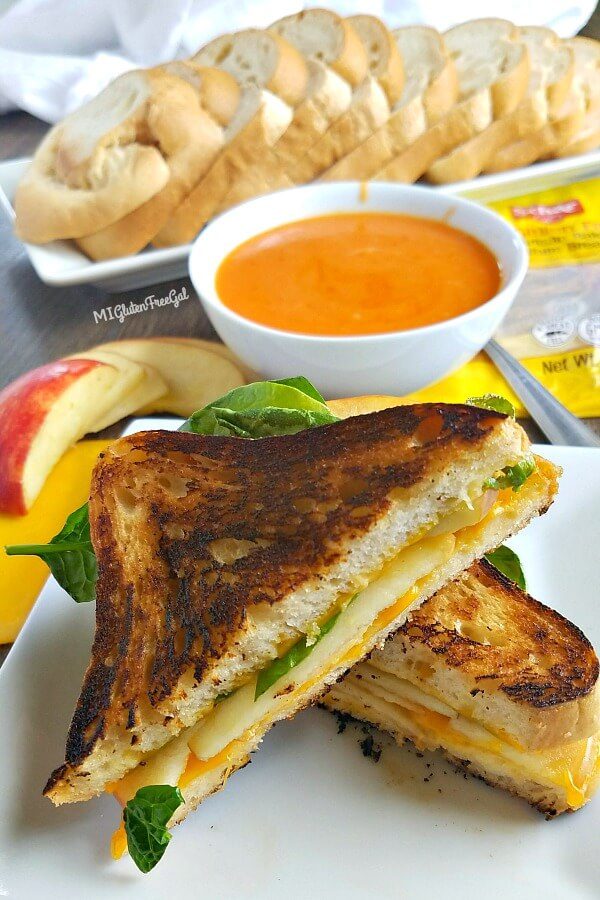 Ultimate Test- Gluten Free Grilled Cheese
However, my test for gluten free bread always involves a grilled cheese sandwich. Not matter how old you get, nothing beats a grilled cheese sandwich and tomato soup. The Schar Artisan bread, while sturdy, is a bit rigid. It didn't make for the most flexible grilled cheese. Regardless, the cheese melted well and the sandwich tasted delicious. I layered spinach and thinly sliced apple in mine. What extras do you like in your grilled cheese, if any?
This grilled cheese would also go well with Vegetarian Mamma's Rustic Potato Soup!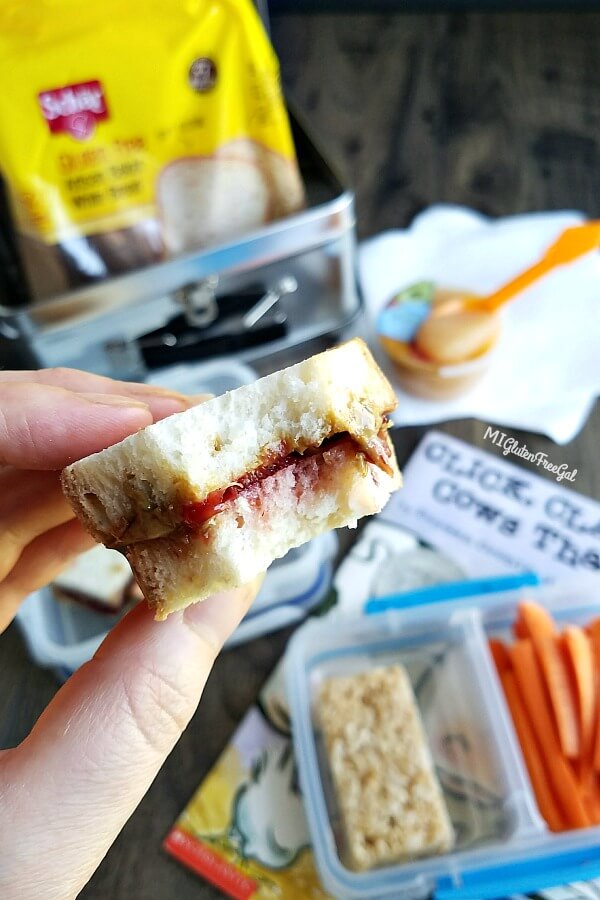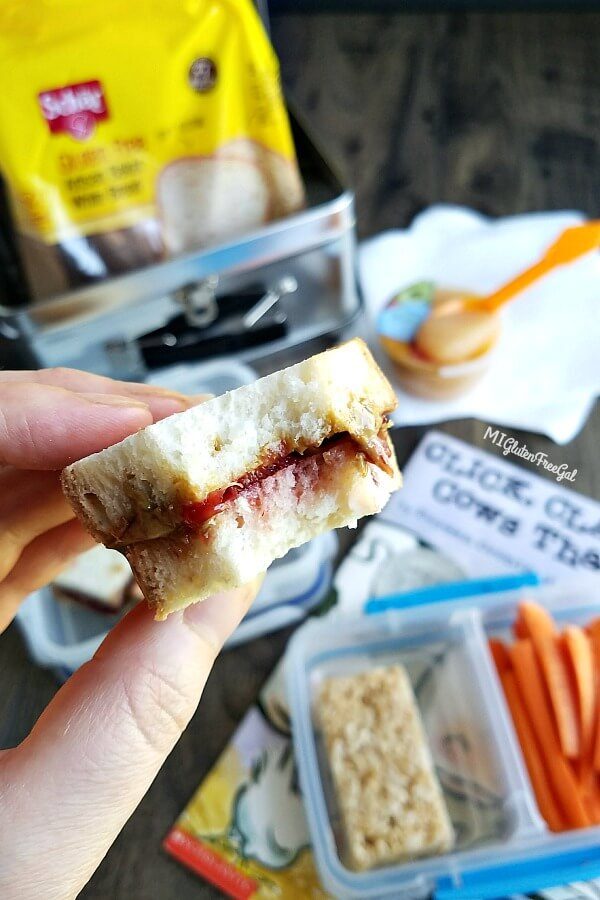 Gluten Free Bread that Doesn't Fall Apart
Another follower mentioned that they longed for a bread that made a PB + J sandwich that did not fall apart. Well, this Schar Artisan bread definitely passes that test. I actually used sunflower seed butter instead of peanut butter. Between preparing lunches for my husband at school, and running a kids GF camp, I try to use products that are free of as many allergens as possible.
If the Schar Artisan bread line contains one fault, it is that it contains soy. I love that the bread is egg and dairy free. I hope that someday they can find a way to remove the soy from their ingredients as well. OYou can now order these breads, and all their shelf stable products, directly from the online Schar store.
Have you tried the newer Schar Artisan bread? What are your thoughts? Share any creative recipes with me, please!
**I was given these products to review but my opinions are completely my own.**