My Celiac Story – From Anemia to Recovery
As an Amazon Associate and member of other affiliate programs, I earn from qualifying purchases.
Everyone has a story. If we're willing to share it, we can aid others in their own life's sagas. If my journey through disease, diagnosis, and recovery can help just one person, it will be worth it. If this Celiac story sounds familiar to you or of one you love, please encourage them to get a proper diagnosis.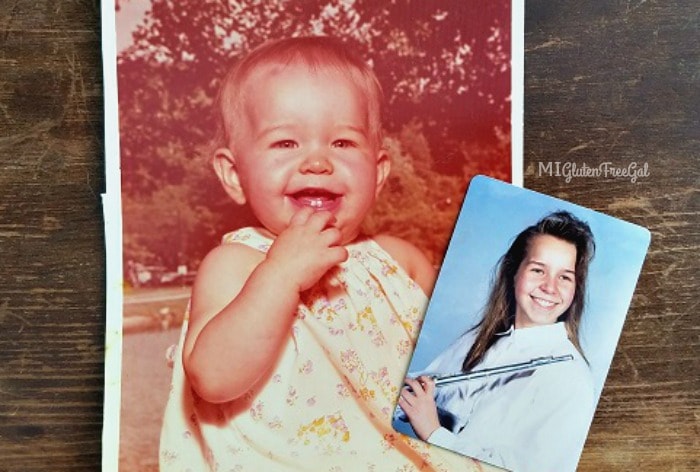 Celiac Symptoms in Teenage Years
My Celiac story and journey of noticeable symptoms started when I was in high school. Every day after lunch, I would struggle to stay awake. It happened every day like clock work, in French class. Madame Ross was gracious enough to let it pass many times and let me sleep. It wasn't until years later, after diagnosis, that I realized that this was a side effect of my anemia. (This was due to the malnutrition caused by my damaged villi.). Mme. Ross, where ever you are, Merci Beaucoup.
During high school, I also had a number of chronic yeast infections. Every time they would test me for diabetes, as my grandmother was diabetic. Each time, it would come back negative. I just chalked it up to being "normal" for me.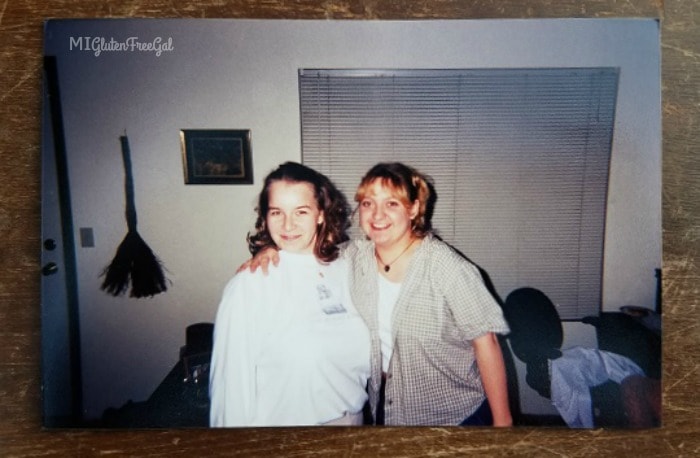 Chronic Fatigue In College
My Celiac story involved a larger set of symptoms as I got older. In college, I worked my butt off to get good grades. I often was taking a class load of 20 credits, AND working 20 hours a week. In general I felt okay. Headaches often plagued me and felt I always needed a nap. Halfway through my college career I started to have really bad abdominal problems.
My bowel movements seemed to be abnormally large. It was rather embarrassing, and my roommates didn't seem to understand what my problem was. (How could they when I didn't understand myself?!) I just assumed that I wasn't eating enough fiber. Therefore, I started eating shredded wheat and oatmeal as much as I could, thinking that would alleviate the symptoms. In retrospect, that was definitely not the solution.
Anxiety and Anemia: Precursor to a Diagnosis
Finally, towards the end of my college career, the anxiety disorder started to kick in. It was during this diagnosis that my physician's assistant noticed that I looked rather pale. She had the lab draw some blood and tested my iron and hemoglobin levels. We both stood shocked at the results. My doctor said that my ferritin was so low that I shouldn't even be able to stand up or walk. My (undiagnosed) Celiac story starts to change from here.
From there she sent me to a hemotologist, where I would get daily (painful) iron injections. They did this because it was obvious my body was not absorbing iron from my diet. I went through a series of other tests during this last semester on campus.
Everyday I was nauseous. I would throw up bile in between classes. This phase of my Celiac story became almost more than I could handle. Again, I was blessed with great, understanding professors at Central Michigan University. It wasn't until the end of my stay there that the hemotologist directed me to see a gastroenterologist. Since I would be going home to do my student teaching, I would wait another two months before a diagnosis.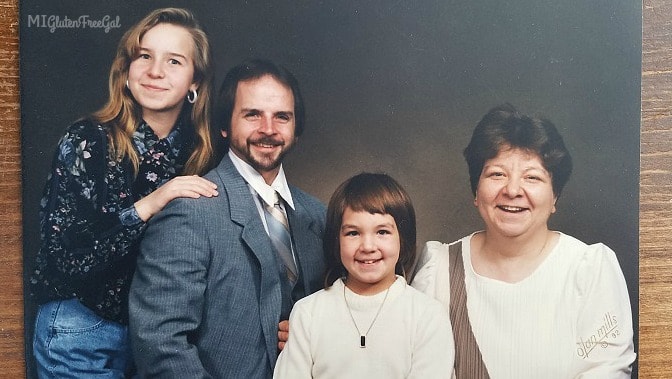 Finally, A Celiac Disease Diagnosis
What happened then was rather surprising. My mother had been a employee at Ingham Medical for over 20 years, and knew all the best doctors. She went with me to my appointment. At this time she told the gastroenterologist that my dad and my grandmother both had Celiac Disease. Therefore, she figured that this was my ailment.
What? My dad had been "sick" all this time and I never knew about it. How was this possible? For starters, neither my dad nor my grandmother every talked about it or followed the dietary restrictions that it required. I later learned the army discharged my dad because they could not accommodate his dietary needs. When I learned more about Celiac Disease, I grew concerned for my dad's health. I pushed him all the more to stick to the diet.
Because of my my own lack of knowledge of my family history, I make sure to let everyone I know about Celiac Disease, and about its genetic component. If you have Celiac Disease, someone else in your family HAS to have the genes for it. Therefore they should ALL be tested.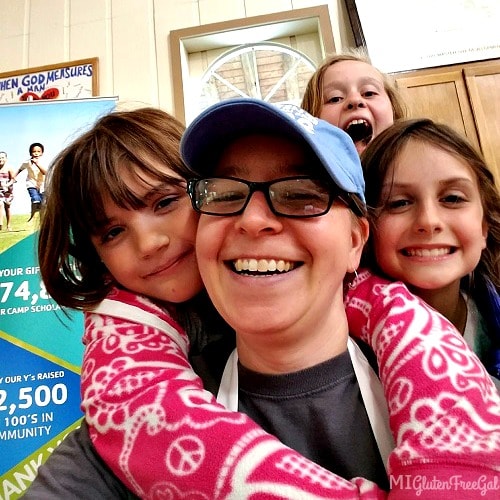 Passion for Celiac Disease Awareness
Sometimes I wonder how my life would be different had I received my Celiac Disease diagnosis as a child. At the very least I would have been spared from some of the disease's symptoms. For example, the joint pain that my mom just assumed was growing pains may have been alleviated. I would have been spared the many cavities due to the lack of enamel on my teeth. Obviously I would have preferred avoiding the bathroom embarrassment I incurred during my college years. I often think it's no coincidence that my birthday is September 13th, which is National Celiac Awareness Day.
So if I seem to go on and on about Celiac Disease at times, or I seem to think that everyone should be tested, don't get frustrated with me. It would be my honor if I could help you understand the causes of some of your ailments. I'd be overjoyed if I could lead you on the path to recovery. I know not everyone has Celiac Disease. However, maybe if you know more about it, maybe YOU can help someone else out.
What's your Celiac story? Was your diagnosis quick or did it take years? Please feel free to share your symptoms so we can help educate others!