Michigan Gluten Free Camp (Beyond Gluten Camp)
As an Amazon Associate and member of other affiliate programs, I earn from qualifying purchases.
Does your child miss going to sleepover camp? Don't let their gluten free diet stop them from experiencing it! The Michigan Gluten Free Camp, now at Camp Copneconic, makes overnight camp possible.

History of the Michigan Gluten Free Camp
Nicole VanZwoll started this camp a decade ago. Her children live with Celiac Disease, and she realized no safe camp existed for her children. She realized her children must not be the only ones. In connection with a support group, and grants, VanZwoll helped start the Michigan Gluten Free Camp for kids.
The Michigan Gluten Free Camp program started at Camp Manitou-Lin near Grand Rapids. However, as the camp expanded and needs changed, the gluten free camp moved to Camp Copneconic in Fenton, Michigan. With their larger kitchen, they are able to accommodate gluten free needs, year round. We are still working on transitioning from one location to another so please be patient with us as we grow.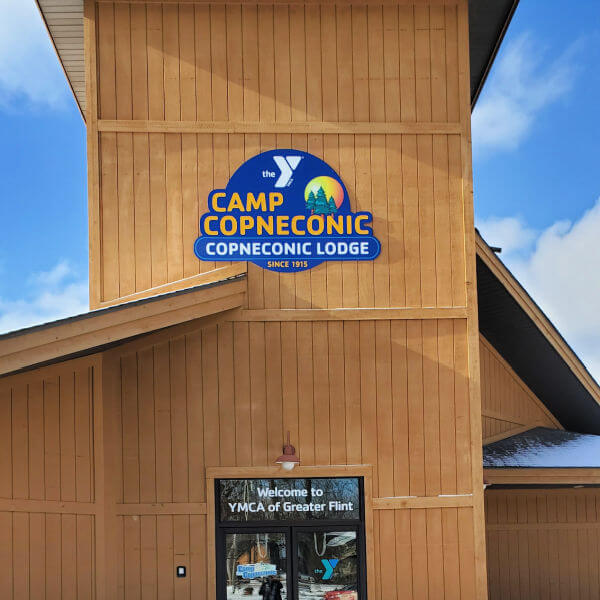 Where is the Michigan Gluten Free (Beyond Gluten) Camp?
Beyond Gluten Camp takes place at YMCA Camp Copneconic in Fenton, Michigan. It is located between Flint and Ann Arbor, just off of US 23. Camp Copneconic is situated on "700 acres of beautiful, serene property, with a medley of historical and modern facilities." This includes Lake Copneconic. Learn more about this 100+ year camp on the camp website.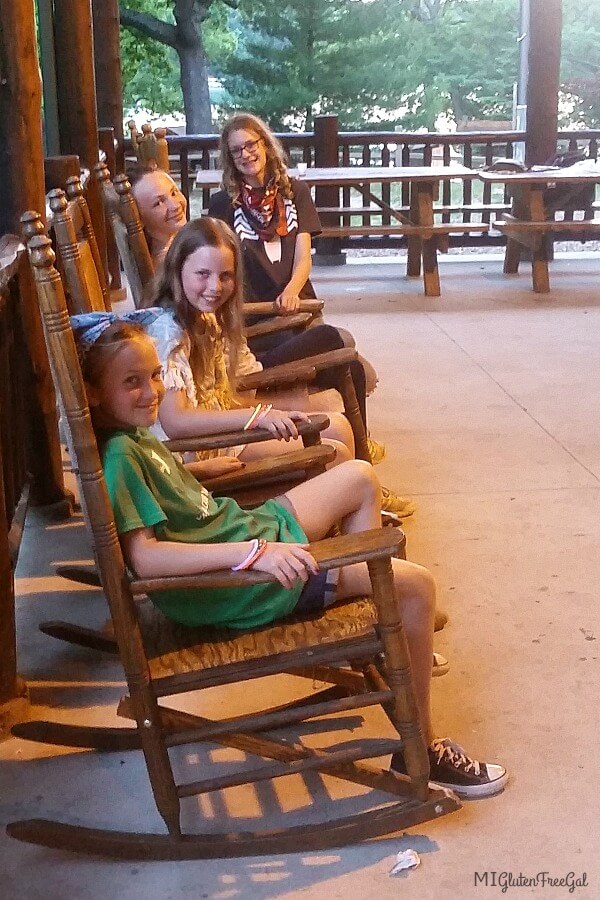 Who Can Attend the Michigan Beyond Gluten Camp?
This camp is open to children entering grades 4 to 11. The original mission of this gluten free camp was to serve kids who are diagnosed with Celiac Disease and other medically necessary gluten related disorders. Non-gf siblings have attended in the past as well, for emotional support.
What Activities do Kids Enjoy at the Beyond Gluten Camp?
Gluten free campers enjoy all the same activities that other kids do. That includes swimming and rope climbing, crafts and games.
Who Cooks the Food at the Michigan Gluten Free Camp?
Camp Copneconic has full time kitchen staff that prepare all meals. Staff use dedicated pots and pans for cooking. For safety reasons, the camp does not allow volunteers in the kitchen. (The camp also hires full time medical staff, so no volunteers are needed for that, either.)
What do Kids Eat at the Michigan Gluten Free Kids Camp?
Campers will be served breakfast, lunch, dinner, and a snack each day at camp. More information about the menu will be available as we get closer to the week of camp.
How is Gluten Free Food Served at Camp?
The tentative plan is that campers attending Beyond Gluten Camp will be served from a separate food line. Our goal is to have enough campers so that children with Celiac can solely be in cabins with other Celiac Kids, and have their own separate seating area.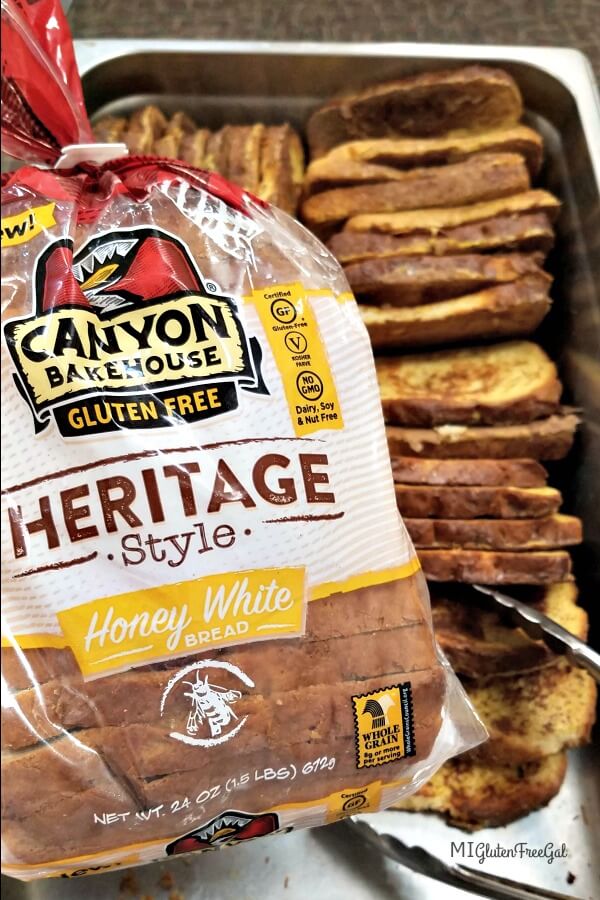 Which Businesses Support the Michigan Beyond Gluten Camp?
This camp could not exist without the generous donations from many brands. In 2018, food donations totaled almost $3,000. Below is a list of some past sponsors.
Bread – Canyon Bakehouse, BFree Foods, Three Bakers, Rudi's Gluten Free Bakery
Mixes – King Arthur Flour, Better Batter, Namaste, Full Flavor Foods Sauce Mixes, Chebe Grain Free Mixes
Snacks – Enjoy Life Foods, Made Good Foods, Schar, SuperSeedz, Zego Bars, Libre Naturals, , Don't Go Nuts, Beanfields Chips, The Greater Knead
Treats- Kind Crumbs, Rise Authentic Baking, Katz, Kinnikinnick, Ethel's Baking Company, Cybele's Free To Eat Cookies, Free 2 B Foods
Other Ingredients – Hain Celestial, Foods For Living Health Food Store, Ener-G, Golden Platter Chicken Nuggets
What about Kids with Additional Dietary Restrictions?
If your camper follows a special diet, please contact Tanya, the camp Food Service Director at 810-629-1206.

Are Children with Type 1 Diabetes Welcome at the Michigan Gluten Free Camp?
Fantastic question. Technically, anyone is welcome to attend Beyond Gluten camp, However, I would recommend that children with diabetes attend Camp Midicha, which is also held at Camp Copneconic. That program meets at the end of June, with multiple medical staff available. This includes a two level 11,580 square foot health and wellness center. Camp Copneconic has routinely served gluten free meals during that camp program.

What Other Health Camps Does Camp Copneconic Offer?
Camp Copneconic offers many health based partner camps. Specialty camps include camps for Children living with Cancer (Camp Quality of America), Camp Kesem (for children whose parents have cancer), Chron's and Colitis (Camp Oasis), National Kidney Foundation Summer Camp, and a camp for children with Asthma (Camp Easy Breathers). Camp Copneconic also offers a special day camp, Power Camp, "tailored to those with Autism Spectrum Disorder."
When is the Michigan Beyond Gluten Camp? How Do I Register?
The dates for Beyond Gluten Camp for 2023 are August 13-18, 2023. Registration is open. IMPORTANT !!!! When registering, do so for the typical Session 4 week, and then add in "Gluten Free" in the Cabinmate Request spot. This is how gluten free campers can be organized into their own cabins.
How Much Does One Week of Beyond Gluten Camp Cost?
One week of camp is $700.
Do Gluten Free Campers Have Their Own Cabins?
This is a great question. It depends on how many total gluten free kids we have. The camp director shared the following feedback with me.
"It would need to be a minimum of 8 per cabin. If we have 20 total campers that's wonderful. However, if there's 10 of each gender and they're ages are spread out between 4th-12th grade we wouldn't be able to give them their own cabins. We try to keep our cabins within three years of age/grade of one another."
As the registrations come in, Camp Copneconic will group campers together by their gender in their closest age groups. The earlier the kids register for Gluten Free camp the better, so they have a better chance of getting them in their own cabins.
Our Family Isn't Available That Week? Can Our Child Come a Different Week?
The advantage of the Beyond Gluten camp is to allow children with Celiac Disease to meet with other kids like them. However, we understand that schedules don't always mesh. Camp Copneconic accommodates the needs of gluten free diets year round.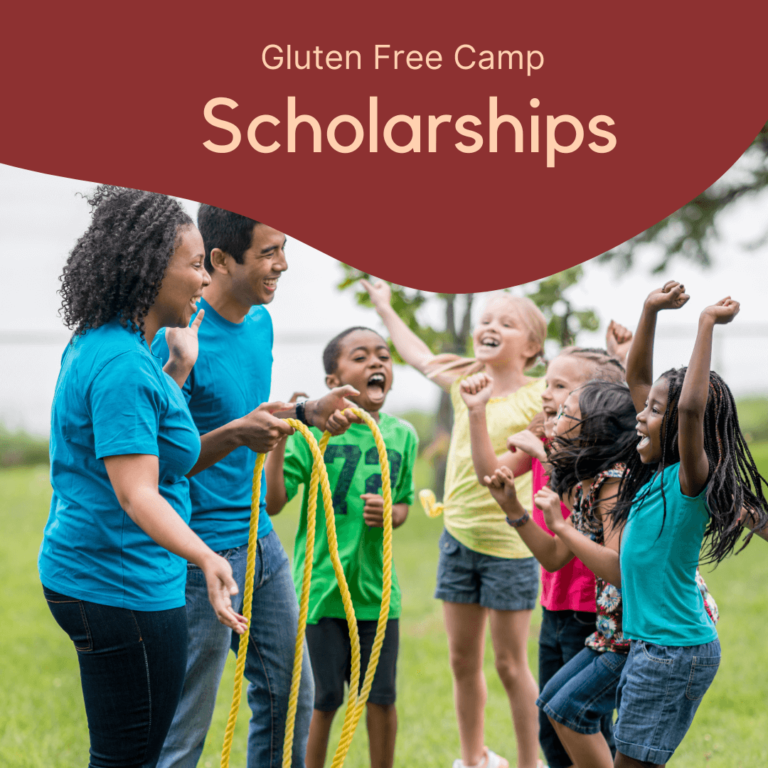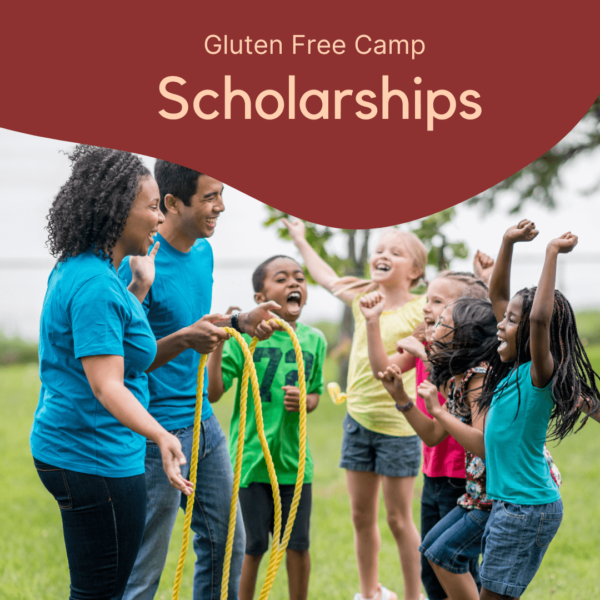 Are Scholarships Available?
Yes, please follow this link on the Camp Copneconic page for more information about scholarships.
What Should My Child Bring to Camp?
Camp Copneconic has an excellent Overnight Camp Parent Packet on their website covering what children should pack. Items campers should NOT bring are cell phones, other electronics, and money. The goal is to help campers "unplug," connect with others, and enjoy nature. Due to children with add'l allergens, PLEASE do not send food for their cabins.
Who Should I Email for More Information About Camp?
Please know that I, MI Gluten Free Gal/ Margaret Clegg, am not a staff member at Camp Copneconic. My main role is to promote the camp. For additional questions not answered in this post, please contact Camp Copneconic directly. Their contact form is linked at the bottom of this post.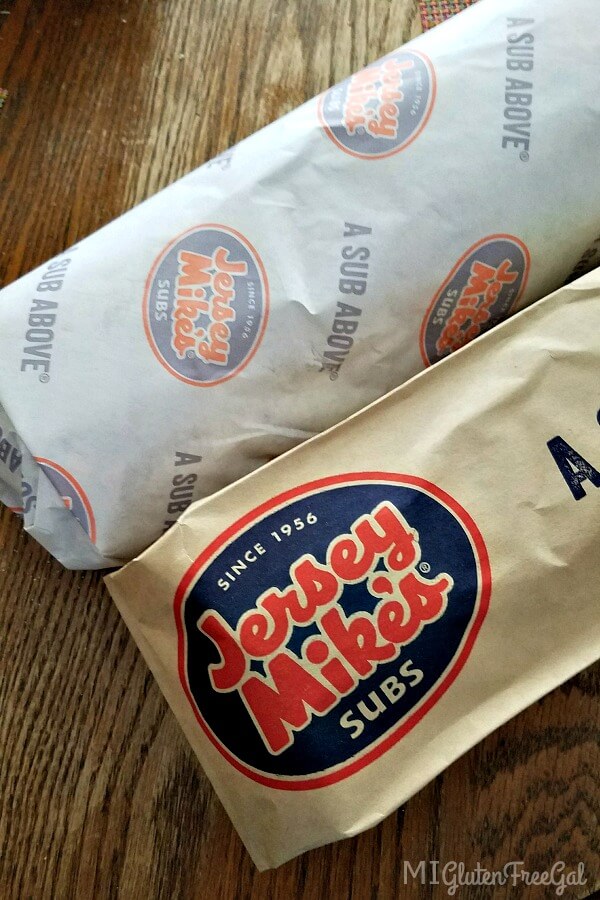 What Gluten Free Dining Options are Available Near Fenton?
My favorite place to eat in the greater Fenton area is Fenton Fire Hall. For a quick meal, there is a Culver's and a Jersey Mike's on Owen Rd. Jacq and Diane's Juice Box is a dedicated gluten free, soy free and vegan eatery in Holly. Visit my post on Gluten Free Dining in Ann Arbor for more local ideas. Traveling from out of state? Visit my master list of Michigan Gluten Free Dining Options.
Don't Live In Michigan?
Camp Copneconic gladly accepts kids from outside of Michigan, and even from Canada. We've had campers from Illinois, Ohio, and even as far away as Mississippi. However, the Michigan Gluten Free Camp is not the only celiac focused camp in the country. There are many other camp programs, with volunteers and staff who are dedicated to keeping your kid safe. Below are various links with lists of gluten free camps across the country. (These lists may or may not be up to date.)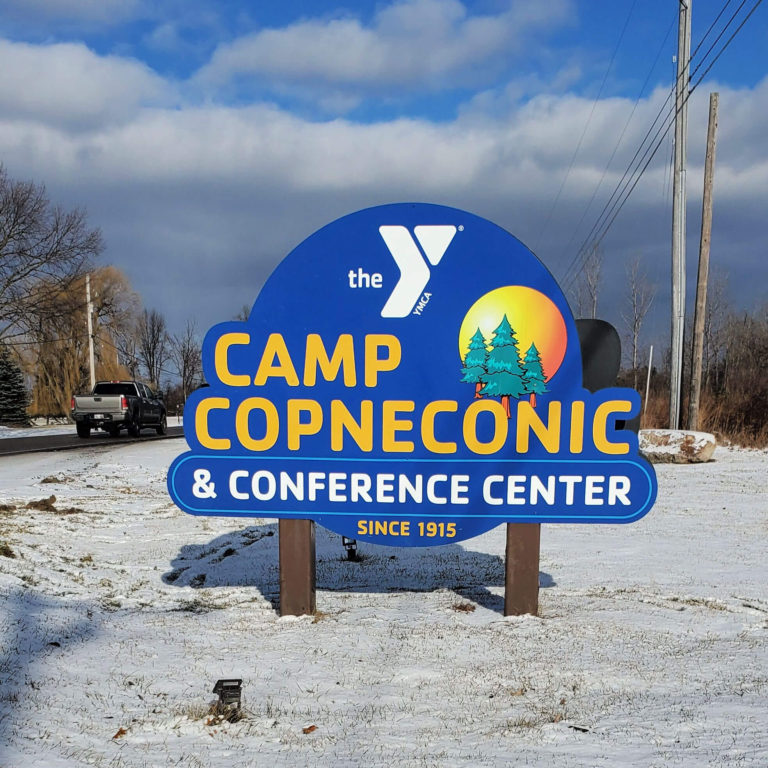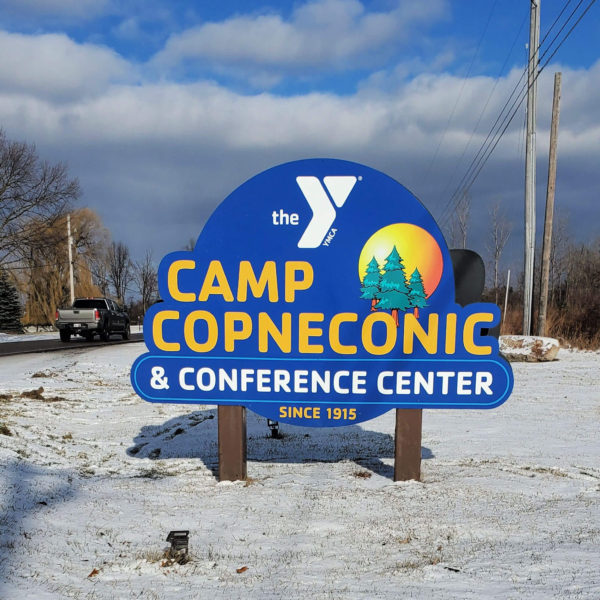 Camp Copneconic
10407 North Fenton Rd
Fenton, MI 48430
810.629.9622
Website | Facebook | Instagram | Contact Form