Louisville : Gateway to the Gluten-Free South
As an Amazon Associate and member of other affiliate programs, I earn from qualifying purchases.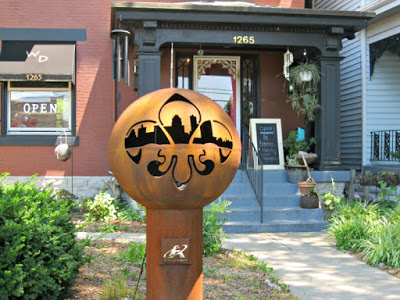 As seen along Bardstown Drive. Photo courtesy of MI Gluten Free Gal.
If you live in Michigan and you're heading south past Indiana, more than likely you will pass through Louisville, Kentucky and the Ohio River. You will notice the Fleur-De-Lis throughout the city, an iconic reference to the King Louis the 16th, from whom the city gets it's name. Maybe this is where the city and the people get their charm. Everyone there is just so nice. And very allergy aware.
I'm sure one could easily spend days discovering Louisville, but I only had an afternoon. So I asked my fellow blogger, Karen (a.k.a. The Celiathelete) to share some of her info as well. I couldn't have pulled off this post without her, so be sure to check her page out as well!
h4b>Where To Eat Gluten-Free in Louisville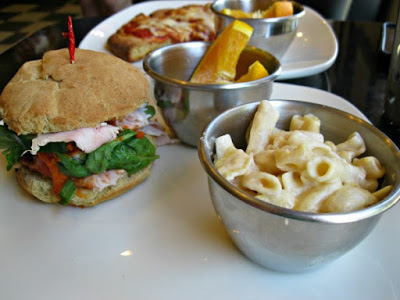 Sandwich with roasted red pepper spread and a side of mac n' cheese.Photo courtesy of MI Gluten Free Gal.
Annie May's Sweet Cafe is Louisville's only 100% gluten-free cafe and bakery. You can find everything on the menu from pizza to mac n' cheese to sandwiches. I especially loved the roasted red pepper spread on my sandwich.Then there's the large case of some of the most tempting desserts you' ever seen. Cupcakes, cheesecake, cookies and more. Check out their Facebook for other specialties, and click the link above for my full restaurant review! Note- They are closed on Sunday and Monday.
From here on out, we're going to have to rely on Karen's expertise. Take it away, Karen!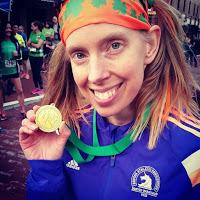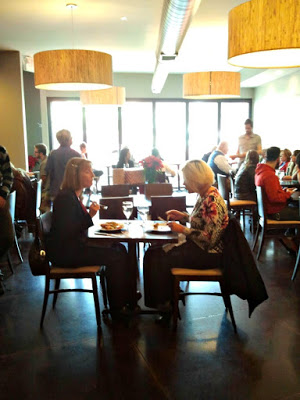 Photo Courtesy of Heart and Soy Restaurant
When it comes to mindful, compassionate food in Louisville, Ky, look no further than the side-by-side establishments of Roots and Heart & Soy, also on Bardstown Road. Each restaurant is independent from the other in menu and atmosphere. Roots is filling the void of Louisville's lack of upscale vegetarian dining. Heart & Soy provides fast, casual vegetarian food inspired by Asian street food. They both share common values of vegetarianism, health and community awareness. Heart & Soy also houses Kentucky's only tofu manufacturing machine which is FANTASTIC!! The owner and the staff are all very knowledgeable about food allergies and all menu items are clearly labeled.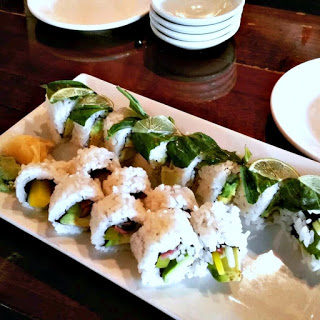 Photo courtesy of The Celiathelete
Another Bardstown Road gem is Dragon King's Daughter. This Asian restaurant serves up a truly original cuisine – a fusion of East and West flavors. The menu has everything from sushi to tacos. There is, honestly, something for everyone. This establishment has a comprehensive and extensive gluten-free menu, including most sushi rolls. They also keep gluten-free tamari on hand. The lemongrass miso soup is not to be missed!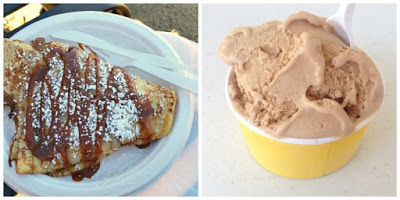 Photos courtesy of The Celiathelete
For the past couple of years, Louisville has cashed in on the food truck scene. One of the best ones around is Sweet 'N' Savory, a 100% gluten-free food truck. They specialize in gluten-free crepes, gelato, and smoothies. Choose from savory crepes like their Chicken BLT, Breakfast Special, or the Eccentric. Their sweet crepes include Banana Nutella, Chocolate Strawberry, or the Taste of Derby sweet crepes. The new owner's wife has Celiac Disease, so he understands the importance of safe-to-eat food. Doesn't the Salted Caramel Gelato look delicious?!
What To Do in Louisville
Louisville's Waterfront Park and The Big Four Bridge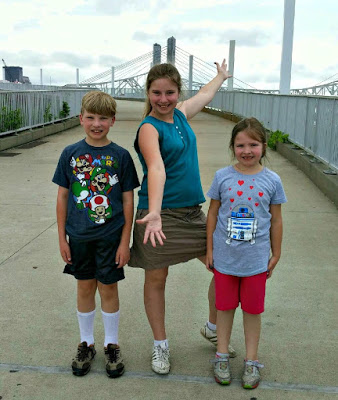 Opened to the public in February 2013, the Big Four Bridge links Louisville's Waterfront Park to Jeffersonville, Indiana over the Ohio River. This bridge was built as a railroad bridge in 1895, and decommissioned in the 1960's. Since reopening as a pedestrian bridge, it has welcomed over 1.5 million visits per year. The bridge is a 2 mile round-trip walk and a great way to enjoy what both Louisville and Southern Indiana offers. Walkers, runners, and bikers alike are all welcome to enjoy the passage over the Ohio River. Children can play in two different parks along the waterfront, one which contains water cannons, spray misters, and other water fixtures.
Cave Hill Cemetery is an extensive (296-acre) Victorian era National Cemetery and Arboretum located on Baxter Avenue. This cemetery contains many prominent citizens, whose graves can be located by following painted lines on the road, or by the map available at the office. Prominent citizens include Colonel Harlan Sanders (KFC), George Rogers Clark, and, most recently, Muhammad Ali.
If there is one thing Louisville is known for, it's The Kentucky Derby. The Kentucky Derby Museum celebrates the tradition and history of that famous horse race. Located adjacent to the historic Churchill Downs Racetrack, the museum aims to excite and educate all visitors about the entire Kentucky Derby experience. Go on a weekend when the track is open and take in the entire horse racing experience. Derby hats optional. 🙂
Mega Caverns
My (Margaret) neighbor grew up in Louisville. When I asked her family about neat things to do there, her husband quickly mentioned Mega Caverns. One of the largest caverns in the United States, it's home to a ropes course, zipline, bike park and more. Area businesses even store items down there because it a constant 58 degrees year roudn. At Christmas time a 17-mile stretch is decorated with Christmas lights and you can drive your car through!
Hopefully Karen and I have given you enough ideas to get you started on a great gluten-free getaway in Louisville! There's way more to see, like Carmicheal's Bookstore next to Heine Brothers Fair Trade Coffee. Maybe grab gluten-free pancakes at one of the Wild Eggs locations for breakfast. Share with me your other favorite adventures in Louisville, so I'll have some place to stop next year!