Grain Free, Gluten Free Pizza Rolls
As an Amazon Associate and member of other affiliate programs, I earn from qualifying purchases.
Chebe All Purpose Bread Mix may be one of the most versatile products I've ever used. Use it to make pizza, pie, hot pockets and these gluten free pizza rolls. Thank you Chebe for sponsoring this post, and making gluten free life so much easier!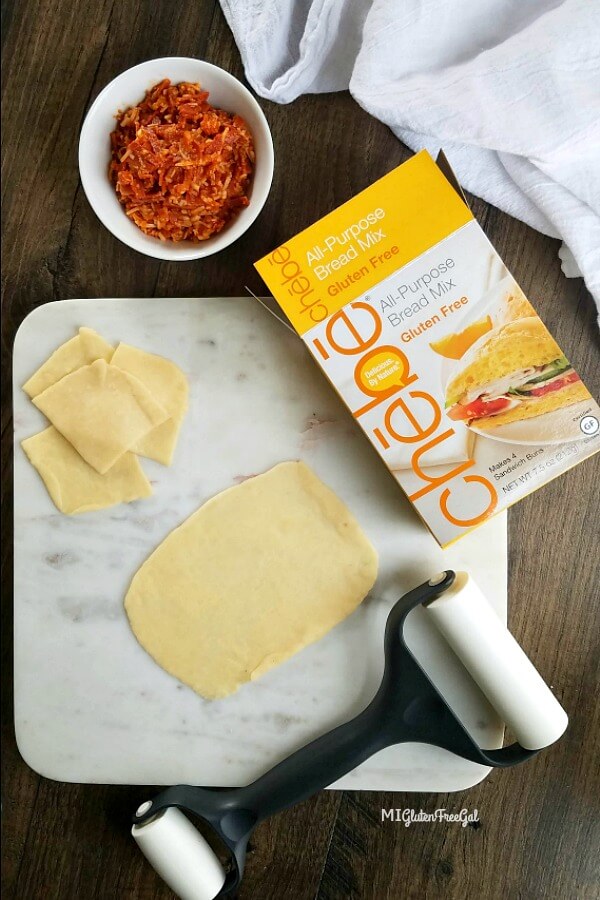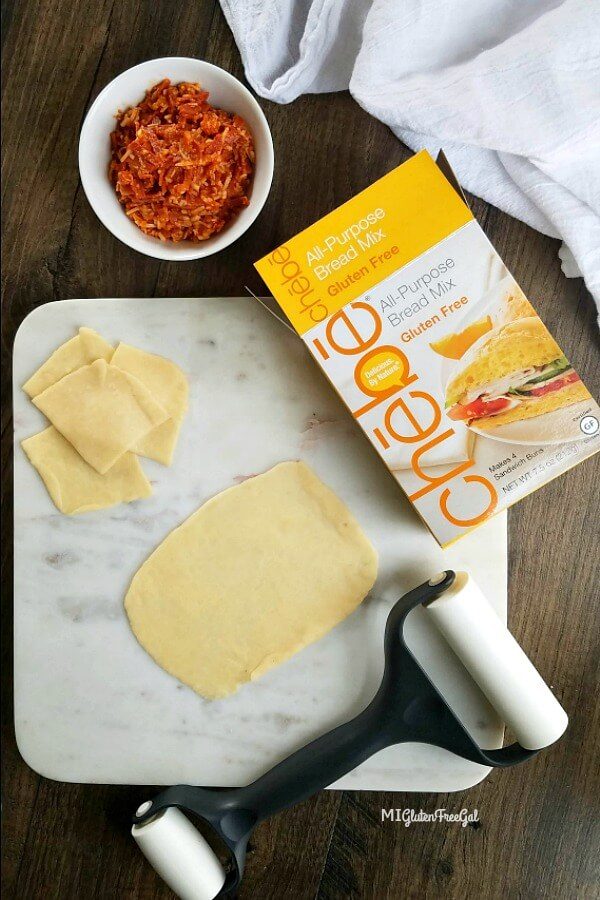 Recently I shared a picture of gluten free pizza rolls I found at Plum Market. You know, like Totino's, before we needed to eat gluten free. People responded in pure excitement. However, not everyone can find them nearby. And I can't leave you, my friends, out in the proverbial cold. It inspired me to get in the kitchen so you can make them at home!
My first attempt failed miserably. Therefore, a better name for that recipe is Pizza Bombs. As in "this recipe bombed." As in "the filling exploded." I have photo proof if you want to see it. There was red liquid oozing everywhere. (Thank goodness for parchment paper. #PinterestFail) I felt disappointed, but not defeated. I told myself, I CAN DO THIS!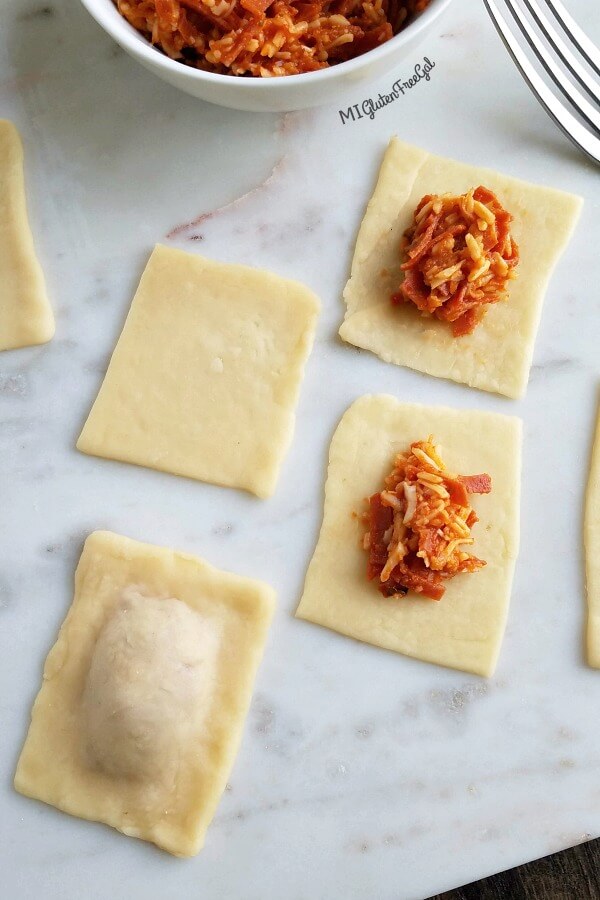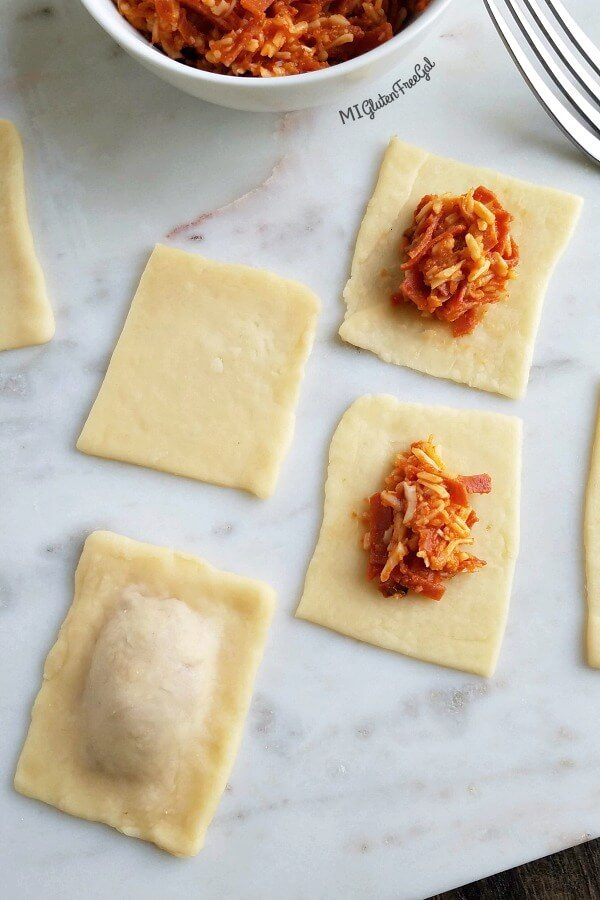 PINCH ME
The failure in the first gluten free pizza rolls recipe? Air. I folded the dough over the filling in my first attempt. I think the trapped air added to the "explosion." Chebe puffs up, without the addition of yeast. This time, I chose to use small squares of Chebe dough. If you look up homemade pizza rolls on the Internet, most use egg rolls, laying one on top of another.
Question- Are you a visual learner? I am. Don't tell me "north, south, east, west" without a map in front of me. I LOVE the quick cooking videos that can quickly show me how to do something. (However, I'm not gifted in making them. #TwoThumbs) Therefore, hopefully this picture of the formed gluten free pizza rolls shows how firmly you press the sides on this. They look akin to ravioli. You want to make sure as you cover the filling, you press and seal the gluten free pizza rolls from the center, out. Remember, we don't want trapped air.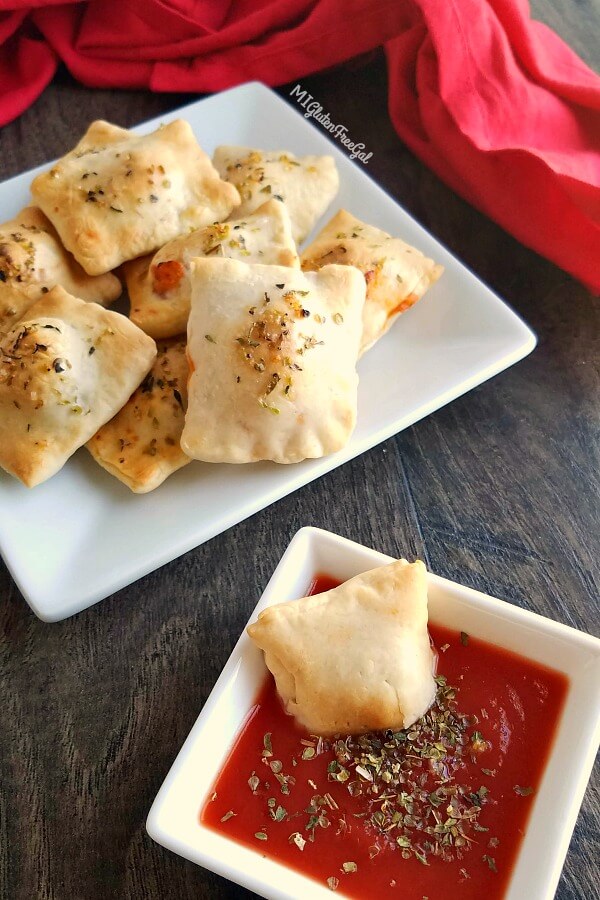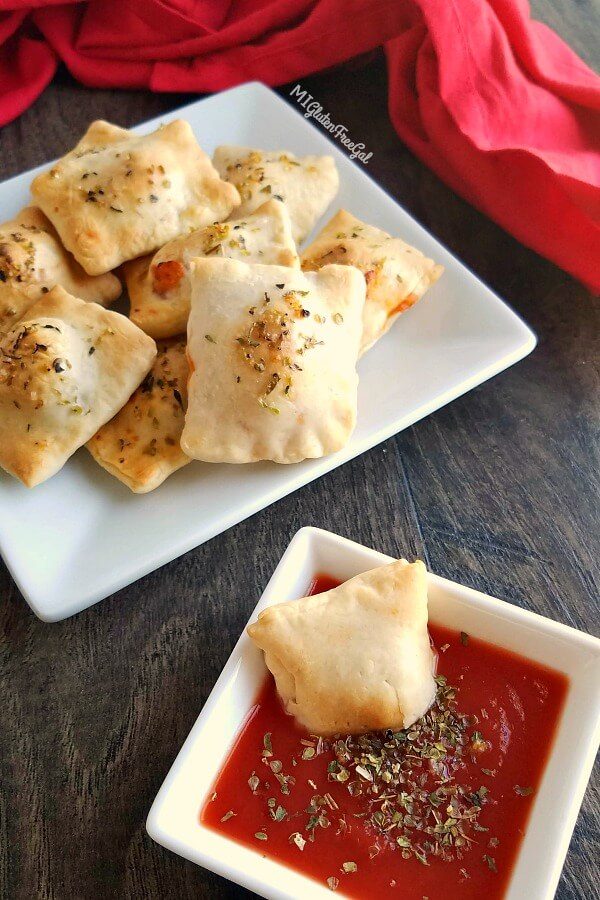 GET STUFFED
The trick in getting these gluten free pizza rolls to work is to NOT over stuff them. I drop about one tsp of filling on the bottom crust. Trust me, while I know you want all the hot cheesey, saucey goodnesss you can stuff in your mouth, don't over do it. Otherwise, that filling oozes out the sides, and you've defeated that half an hour of prep work. And that would be sad!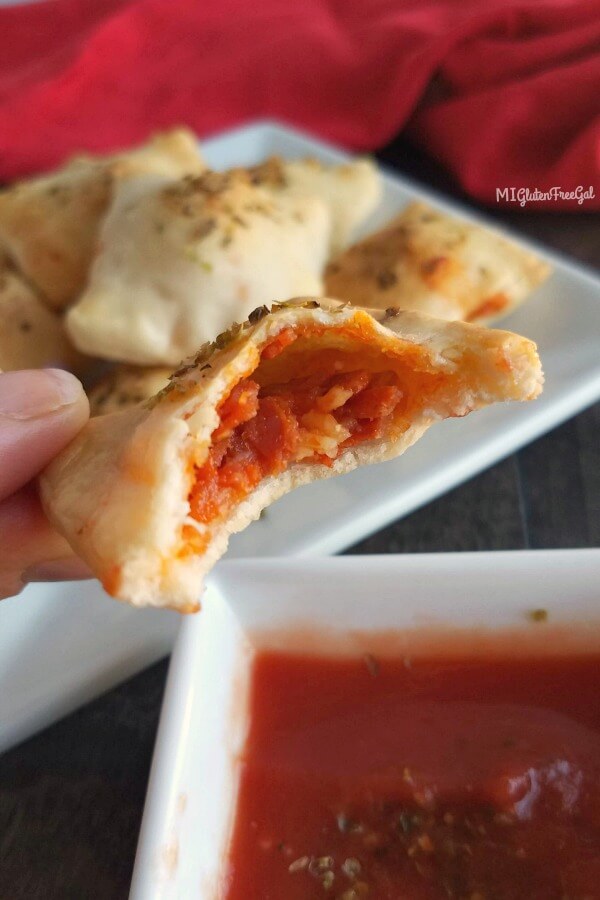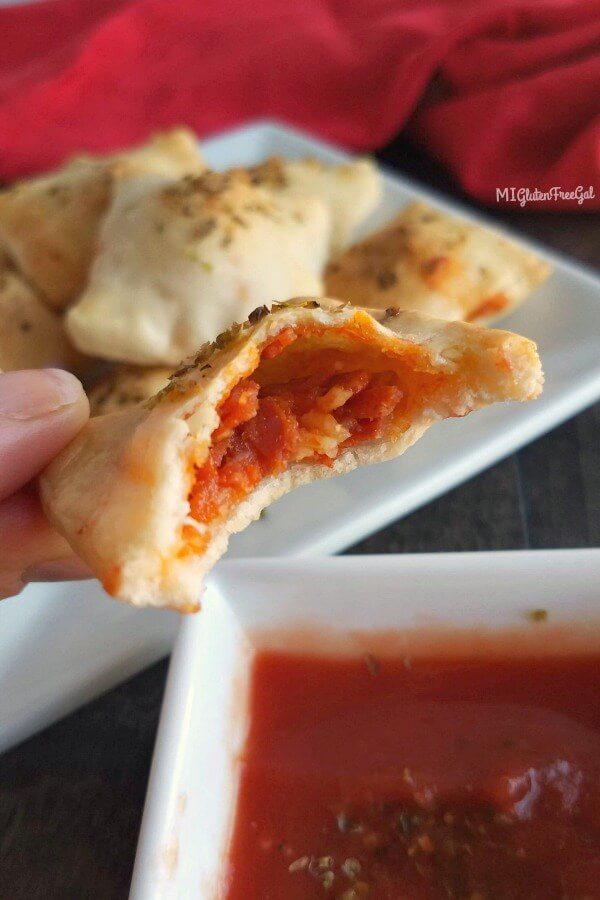 Want more delicious pizza goodness? I suggest dipping your gluten free pizza rolls in this Gluten Free Cheesy Pizza Dip from My Gluten Free Kitchen. Then you have pizza on the inside AND the outside. I mean, who WOULDN'T want that?! These gluten free pizza rolls are great for a football viewing party, as are my wonderful gluten free baked mozzarella cheese sticks! (Go Spartans!) Looking for cinnamon – roll-like gluten free pizza rolls? Check out this recipe for pepperoni rolls from MinneCeliac!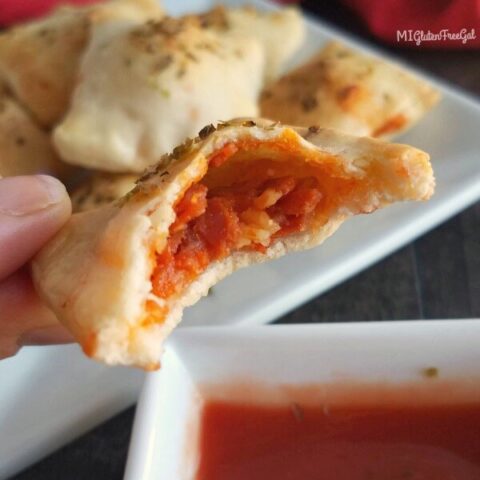 Gluten Free Pizza Rolls
Ingredients
For the crust
1 box Chebe
2 tbsp oil
2 eggs, room temperature
4 tbsp milk (or water if using Chebe Pizza Crust Mix)
For the filling
2 oz pepperoni, chopped
2 oz shredded cheese, pizza blend
3 oz pizza sauce
Instructions
Chop pepperoni into small slivers. In a small bowl, mix pepperoni with cheese and sauce. Set aside.
Prepare Chebe mix according to package directions. If mix still dry, add more milk (or water) 1 tsp at a time until dough ball comes together.
Separate dough ball into 4 sections. Further divide the dough balls into 3 more sections. (12 dough balls)
Working with one small dough ball at a time, roll into a rectangle, approximately 4x6. Dough will be thin, which is what you want. This crust will puff up.
Cut rolled dough into four smaller rectangles, topping two with pepperoni filling. Use other two pieces to carefully top the topped portion.
Next, carefully and thoroughly pinch the sides together. This is VERY important, or else the filling will leak out. Press the edges together thin if needed, than push / square the sides up with a straight edge. Place finished gluten free pizza rolls on a cookie sheet that has been lined with parchment paper.
Repeat with remaining dough. Each small dough ball makes 2 gluten free pizza rolls, times 12 dough balls, equals 24 servings.
Preheat oven to 400 degrees. If desired, brush pizza rolls with melted butter and top with pizza seasoning. Bake for 8 minutes, then flip and bake for an additional 8-10 minutes. Allow to cool slightly , but best served warm.
**This post was sponsored by Chebe. All thoughts and opinions are my own. Can't find Chebe in a store near you? You can order directly from their
website
,
Amazon
, Vitacost and
Thrive Market
.**