Golly Gee Gluten Free: Lansing, Michigan
As an Amazon Associate and member of other affiliate programs, I earn from qualifying purchases.
There's nothing quite like a good gluten free cinnamon roll. Especially ones you don't have to make yourself! You can find those, and many more gluten free goodies at the Golly Gee Gluten Free farmer's market booth.
**This is an interview with the owner. Please scroll to bottom of page for bakery address, phone number, website, email and social media links.**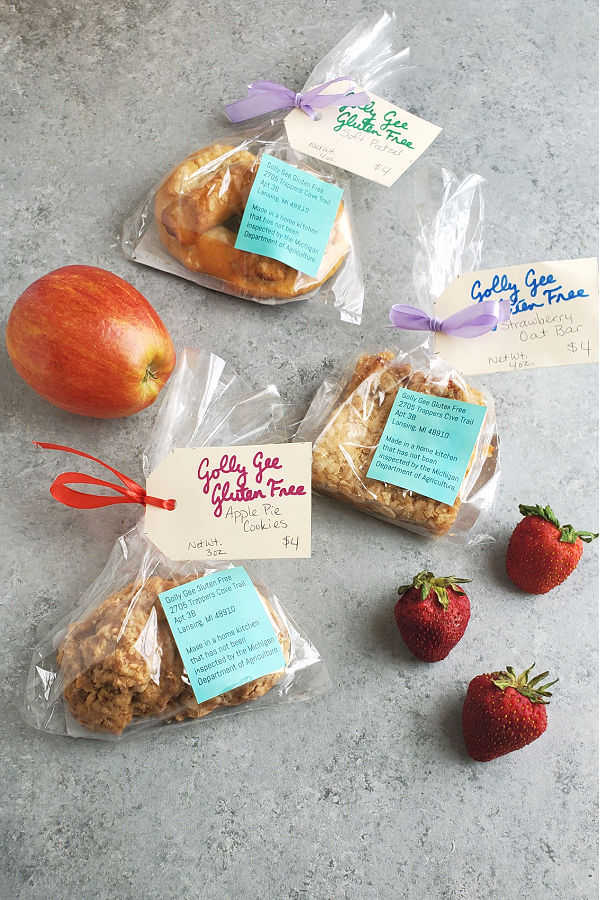 So many times, life causes us to pivot. To try something new, or take a different path. This was the case for Amanda O., owner of Golly Gee Gluten Free. When the pandemic hit, the future of her job was in question. Instead of panic, she chose to take a moment to dream of what "could be." What did she really want to do? And with that, her business Golly Gee Gluten Free began.
Like so many other gluten free bakers who start a business, Golly Gee Gluten Free is home based. The Michigan Cottage Food Law allows her to bake in her home, and sell directly to the consumer. Unfortunately, the Cottage Law prohibits shipping of baked goods, or selling wholesale. Therefore you can currently only buy Golly Gee Gluten Free baked goods at farmers markets, or by special order. Learn more about this home based business, in my interview, below.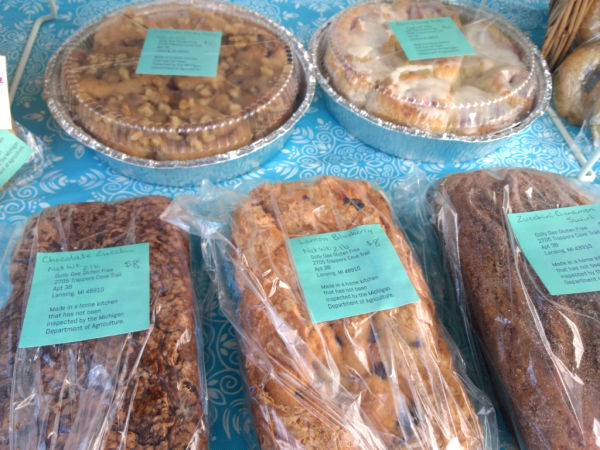 1. What inspired you to become a baker? Why the focus on gluten-free?
While I don't have a culinary background, I love baking and cooking for others. Due to health reasons, I started a gluten free diet five years ago . Therefore, I know personally how difficult finding safe gluten free foods can be. Starting Golly Gee Gluten Free allowed me combine my love of cooking, and helping others.
2. Are there other highlights of your products? Dairy-free, egg-free, nut-free etc?
While I use Namaste flour blend, which is free of the top 8 allergens, I do use eggs and dairy and in my kitchen. I do offer vegan varieties of my baked goods. My kitchen is not nut free, as I use almond milk in my vegan baked goods.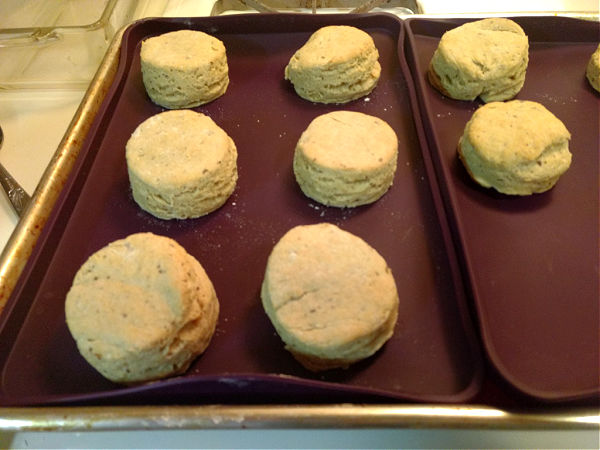 3. What steps do you take to ensure that your products are truly gluten-free?
There is never gluten present in my kitchen, as it makes me sick. My baked goods are made with certified gluten free flours.
4. Can you share a story of a customer who's been greatly impacted by your business?
One customer told me Golly Gee Gluten Free cinnamon rolls were the best she had tried, during her five years of eating gluten free. She planned to share them with a friend who had just been diagnosed with Celiac Disease. I also had a teenager visit my booth, who stated she'd never had a soft pretzel before, due to her Celiac Disease. She was excited to try one of mine. It's wonderful to be able to affect people in this way.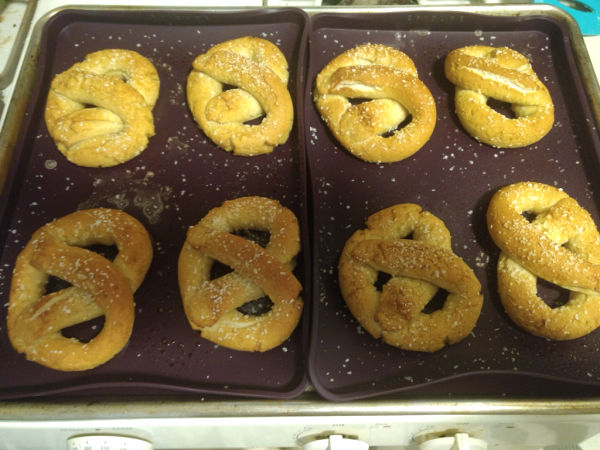 5. What would you like consumers to know about Golly Gee Gluten Free?
My business is a leap of faith for me. I want my patrons to know that I appreciate their support so much. The interaction with my customers truly brings me so much joy. When I know I've brought happiness to their life, it reaffirms this is what I was meant to do. I welcome feedback and suggestions.
I do not have a storefront, but I hope to in the near future. In the meantime, I do take special orders. Customers can contact me through Facebook messenger or email. From there, I'll arrange to meet you at the market or another location for pickup and payment.
Golly Gee Gluten Free
Lansing, MI 48910
Products available at Holt Farmer's Market (Saturday 9 am – 2 pm), Downtown Dewitt Farmer's Market (Tuesday 4 pm – 7 pm) and Dimondale Farmers Market (Thursday 3 pm – 6 pm)
Facebook | Email
Read my post about Michigan Farmers Markets to find bakers across the state of Michigan!
Golly Gee Gluten Free is one of many dedicated gluten free bakers across the state of Michigan. Click this link to see a comprehensive list of all the gluten-free bakeries in Michigan, complete with interactive map!