Gluten Free Sensations: Three Rivers, Michigan
As an Amazon Associate and member of other affiliate programs, I earn from qualifying purchases.
Gluten Free Sensations is a dedicated gluten-free baked goods business in Three Rivers, Michigan. Located on 131, about 25 minutes south of Kalamazoo, they have many gluten free items to offer. They're famous for their cinnamon rolls and mixes. While they offer an assortment of products for shipping, even more is available at the store.
**This is an interview with the owner. Please scroll to bottom of page for bakery address, phone number, website, email, and social media links.**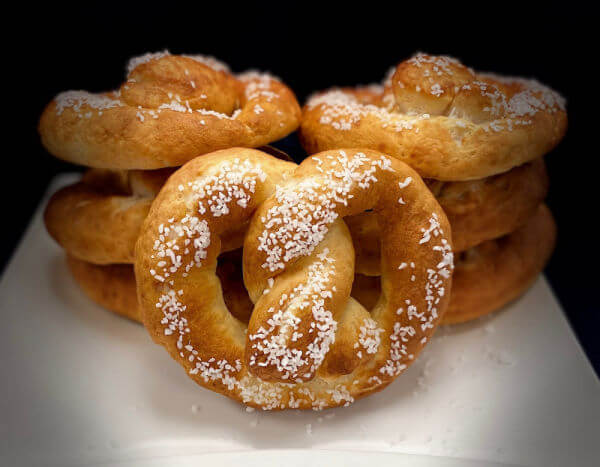 Gluten Free Sensations has been a Michigan-made staple for a long time. I first learned of their packaged products years ago after winning an assortment of them at a gluten-free food fair. Their packaged products include a pancake and waffle mix, and sugar cookie mix and chocolate chip cookie mix. They also sell a Velvety Brown Rice cereal, which is my favorite, and my husband enjoys their variety of flavored granolas.
Gluten Free Sensations sells more than just packaged items. Their cinnamon rolls are a big seller, and they've even started shipping them as far away as Alaska. Plus, they now serve them at Anna's House locations across Michigan. You can read more about owner Loretta Hamelink's gluten-free story and mission below, in her own words.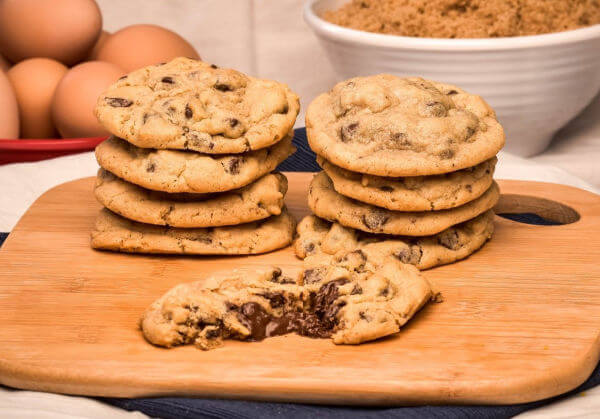 1. What inspired you to become a baker? Why the focus on gluten-free?
My two oldest daughters have Celiac Disease and my two youngest carry both the genes. When we started our gluten free journey 12 years ago, we made everything from scratch with very limited resources. It was overwhelming and difficult to say the least. My hope was that no one should ever have to go through the trials we went through. Gluten free can be a difficult transition, but it does not have to be overwhelming.
2. Are there other highlights of your products? Dairy-free, egg-free, nut-free etc?
While we are not a dairy free facility, we do offer dairy free options. Most of our products are soy-free, however our cinnamon rolls do contain soy. We use peanuts and tree nuts in our facility. All of our products are free from preservatives, artificial colors, artificial sweeteners, basically artificial anything! We believe that if you can't read it, you should not eat it!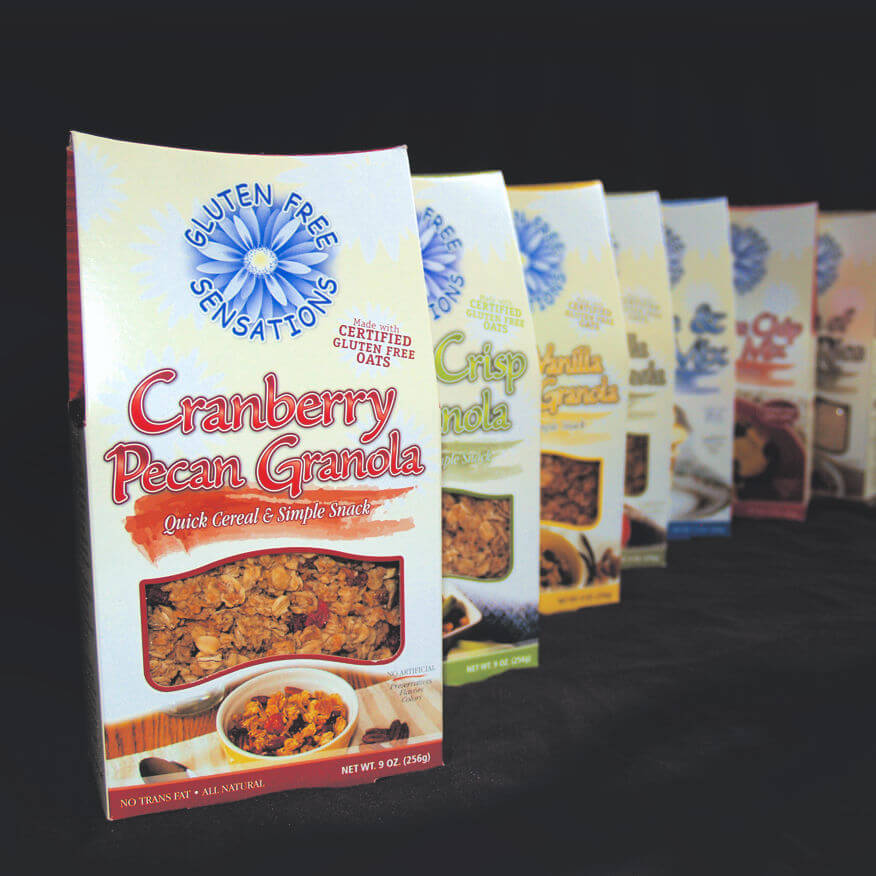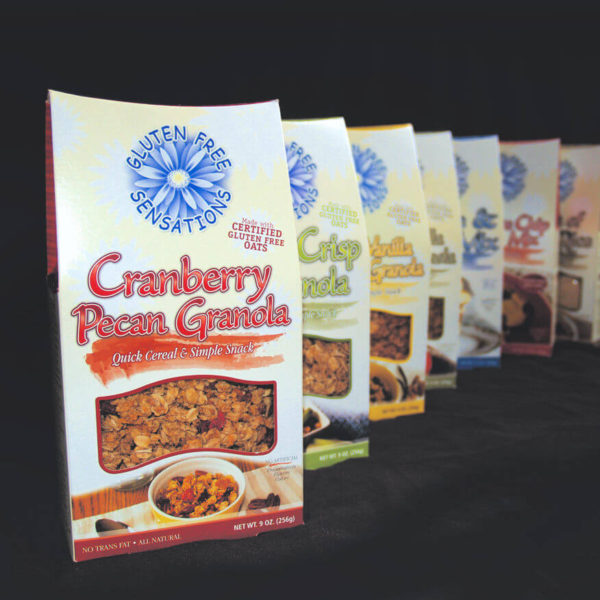 3. What steps do you take to insure that your products are truly gluten-free?
Our facility is 100% dedicated gluten-free, and we use certified gluten free, purity protocol oats in our products. We obtain certificates stating gluten free-status with each of our raw ingredients and the FDA has tested our products. (We've passed those tests with flying colors.) We understand the significance of food allergies/intolerances and Celiac Disease, and work very carefully to make sure that contamination is not an issue. Our customers are our #1 priority.
4. Can you share a story of a customer who's been greatly impacted by your business?
Here is a story from one of our customers. "My wife only eats gluten free and I got the cinnamon rolls for her to try. I almost NEVER like to eat or try what she eats, because most of the time it tastes awful. The cinnamon rolls looked good so I decided to try one myself. I loved them! These were just as good as any gluten containing cinnamon roll I have ever had." Read more reviews on their Facebook page.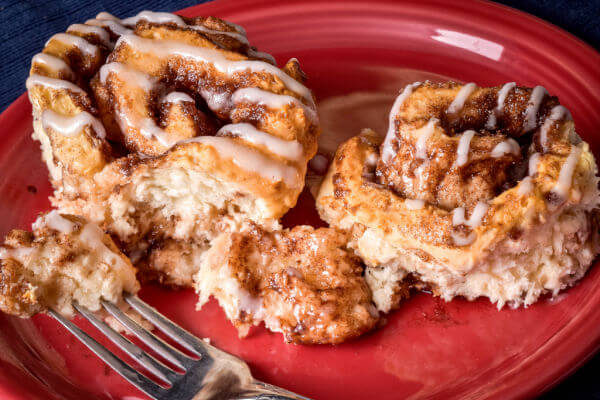 5. What would you like consumers to know about your products and your business?
I would like them to know that we understand what is truly required to live gluten-free, and that it can be quite expensive. When my husband lost his job years ago, it was a struggle to feed a family of six on a gluten-free diet. At Gluten Free Sensations we believe that money should not be the primary reason a person cannot stick to a gluten-free lifestyle.
Therefore the "giving tree" was born. Gluten Free Sensations donates a portion of our profits to the tree. If a person enters our store and needs a helping hand, they are able to pull a sticky note off of our tree and use the funds written on the note as a portion of their payment. This is our way of giving back.
Gluten Free Sensations
53238 US-131 Three Rivers MI 49093
Open Monday thru Wednesday 8:30 am – 3:00 pm, Thursday 9am – 6pm
Closed Friday-Sunday CLOSED ON WEEKENDS
(269) 273- 4090
Website / Facebook / Instagram/ Email
You can purchase Gluten Free Sensations products online and at various retail and health food stores. If you would like to see their product in a store near you, contact them.
Gluten Free Sensations is one of many great, dedicated gluten-free bakeries across the state of Michigan. Click this link for a comprehensive list of all the gluten-free bakers in Michigan, complete with interactive map so you can visit them personally!