Earthen Jar – Ann Arbor's Indian Treasure
As an Amazon Associate and member of other affiliate programs, I earn from qualifying purchases.
Looking for gluten free AND vegetarian options? Visit Earthen Jar in Ann Arbor, Michigan. This small family owned business serves up some amazing meals.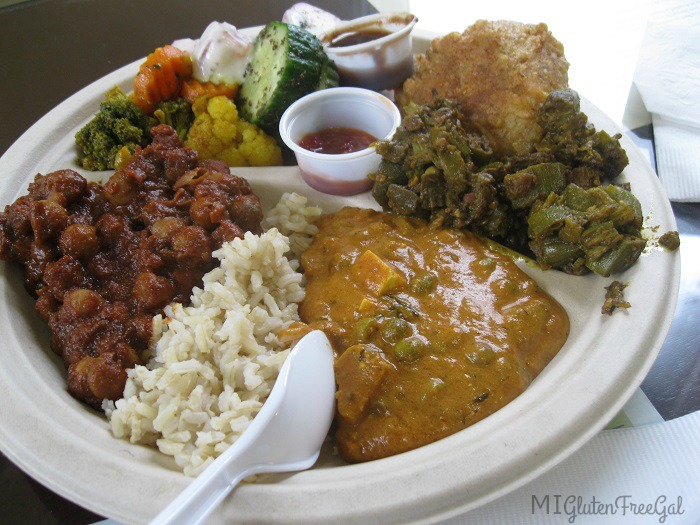 Why I Love Earthen Jar
Masala. Paneer. Dal. These words are all music to my ears. The earthy, pungent flavors of Indian food are comforting and tantazling all at the same time. Earthen Jar in Ann Arbor has all of these familiar dishes and more. Even better, every single thing on their buffet is 100% gluten-free. Added bonus? Everything is also nut-free and vegetarian. That's a trifecta of tastiness!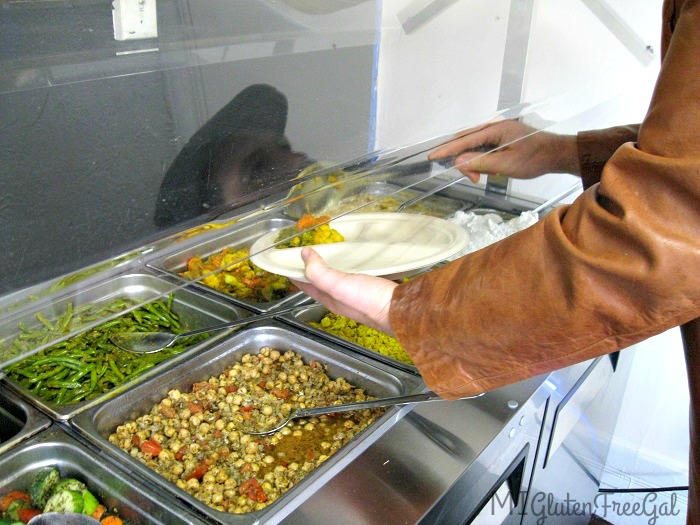 Where is Earthen Jar?
Earthen Jar has been gladly serving the Ann Arbor area for more than a decade. When Gucharan and Pushpinder Sethi opened in 1997, fans instantly fell in love with their fare. In their first year, patrons voted them the best new restaurant in the area. Ever since then, the family has worked together to bring a delicious meal to their fans.
What Gluten Free Options Does Earthen Jar Offer?
In 2014, Gucharan and Pushpinder converted their menu to being completely gluten-free. This change came about after loyal customers discussed the topic of cross-contact. While they do offer wheat based samosas and naan, they are only available by request and are made in a separate location.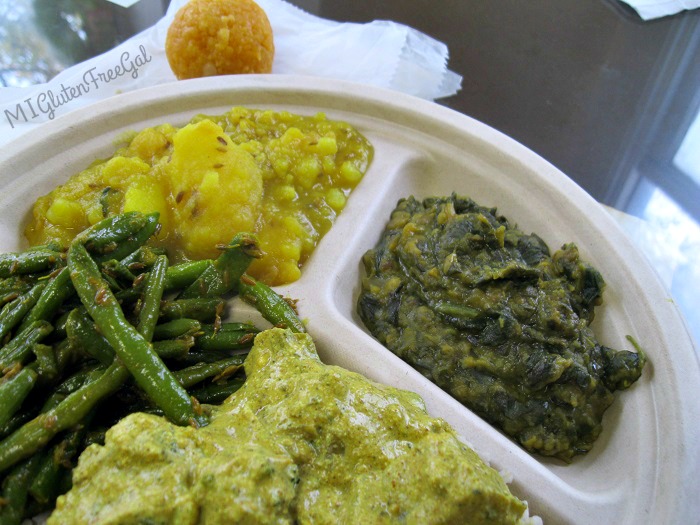 What Kind of Dishes Does Earthen Jar Serve?
Earthen Jar has almost two dozen dishes available each day, all with varying degrees of heat. Items on the hot bar are noted if they pack a spicy punch, as well as if they contain dairy. My husband savored spicy deep-fried potato dumplings and mattar paneer.
Meanwhile, I indulged in shahi korma sabzi, a creamy dish of mushrooms and broccoli. I enjoyed a traditional Indian dessert, ladoo, which is made with lentils, sugar and white cardamom. The texture reminded me of a no-bake cookie, but tasted of a sweetness I can't quite describe except delicious.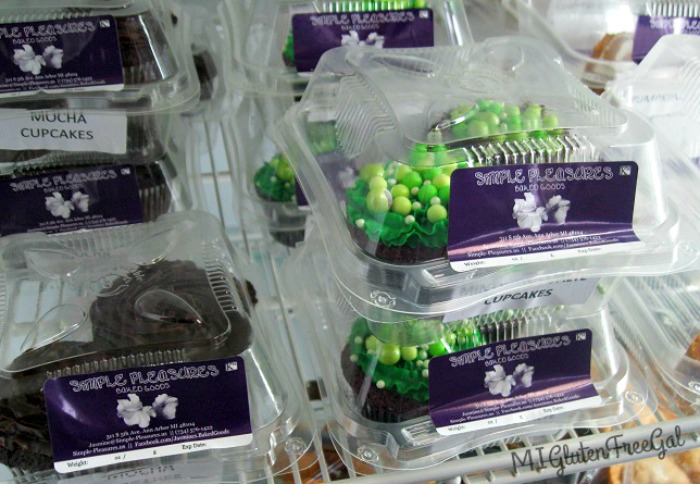 Earthen Jar's Simple Pleasures Gluten Free Desserts
The main reason the Sethi's moved Earthen Jar to Ann Arbor was to move closer to family. During this time, their daughter Jasmine enrolled at Univeristy of Michigan to become a mechanical engineer. Even while she worked for over a decade in that career, she still offered her help to her family's business.
One day, her brother asked if she could make gluten-free desserts for the restaurant. She did some research and started designing gluten-free goodies. Her baking side job became so successful that Simple Pleasures has become it's own full-time business.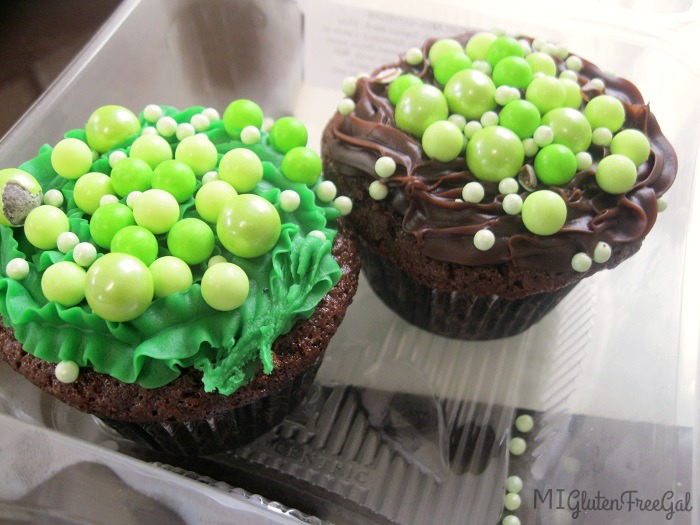 Are Simple Pleasures Baked Goods Made in a Dedicated Gluten Free Kitchen?
While Jasmine still makes "regular" baked goods, all of her gluten-free baked goods are made with dedicated mixers, utensils and bowls, and are made on separate days as gluten containing items. These mint chocolate cupcakes were not only gorgeous, but delicious.
We were so full from our meal that we held off on eating these beauties until later. As we explored the rest of Ann Arbor that afternoon, every one we ran into kept asking us where we found these amazing cupcakes. I proudly explained that they came from Earthen Jar!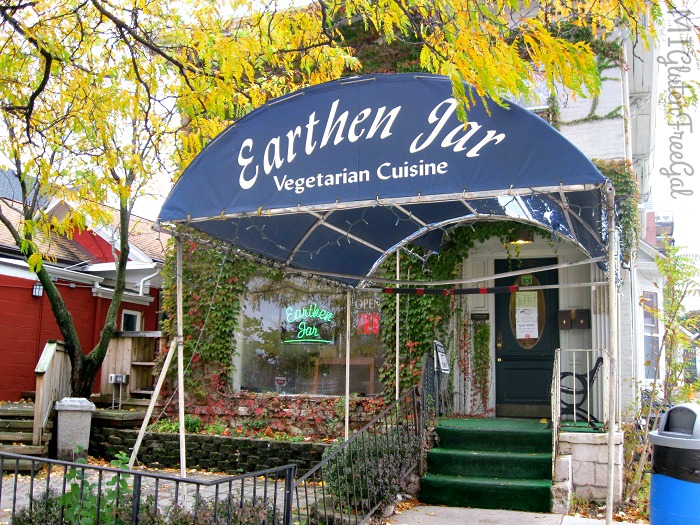 How Much Does a Meal Cost at Earthen Jar?
Aside from the complex flavor of their dishes, Earthen Jar keeps things simple. The buffet is self-serve, and is charged $6.99 per pound. The dining area only seats 30 people. Many locals order a plate to go. Dine-in table service is paper plates and plastic silverware and you dispose of your own trash. While there is no immediate parking out front, there are many parking structures surrounding the restaurant.
Where Else Can I Find Earthen Jar Meals?
If you can't get to their location, Earthen Jar also sells their food at the folowing places:
Arbor Farms
Ann Arbor Food Co-op
Bakers Nook (Saline)
Nick's Cafe
Agricole Farm Stop
People's Food Coop in Ann Arbor
Tantre Farm (Chelsea)
Zerbo's
Inside University of Michigan
U of M Hospital Cafe
U of M Mott's Children Hospital Cafe
Washtenaw Community College Cafe
NCRC (North Campus Research Center)
20/20 Cafe (inside kellogg Eye Center)
Earthen Jar
311 S 5th Avenue
Ann Arbor MI 48104
(734) 327-9464
Temporary Hours
Thursday 12 pm – 4 pm, Friday and Saturday 2 pm- 6 pm
Website | Facebook | Instagram
Earthen Jar is one of many Michigan restaurants I've visited. You can view a list of them on my Michigan gluten free dining post. Please remember to always ask any restaurant about their food preparation practices.