Gluten Free Honey Sweetened Muffins
As an Amazon Associate and member of other affiliate programs, I earn from qualifying purchases.
Wanting to bake more with honey than white sugar? This post shares how to substitute this golden nectar in your recipes. Plus, a super simple gluten free honey sweetened muffins recipe that all can enjoy!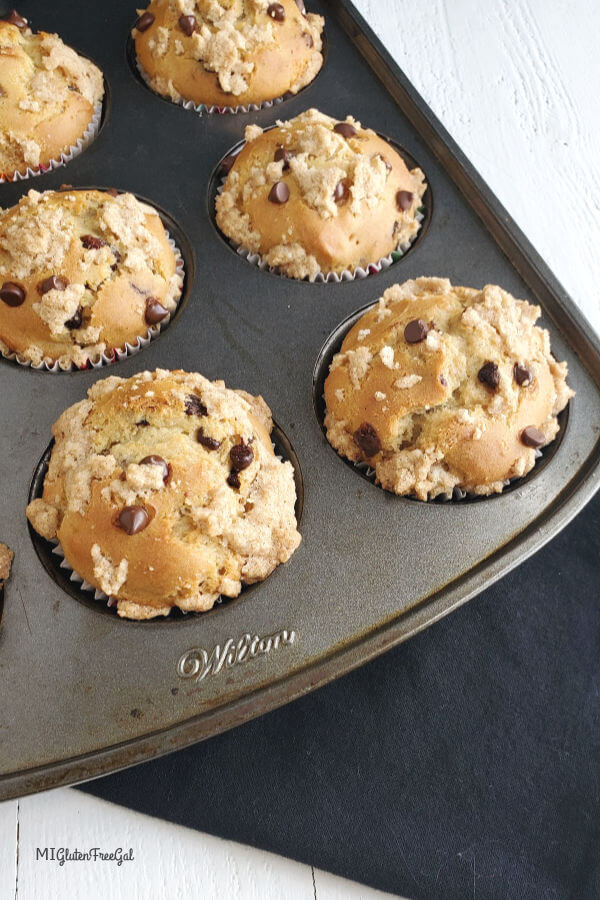 The Buzz on Honey
I originally created this recipe for gluten free honey sweetened muffins after trying Wedderspoon products, in 2017. Not only are their products great (I LOVE their lozenges), they take great care to protect the bees. The Smithsonian offers ways to protect your local pollinators, including mowing your lawn less!
While bees main role is that of pollinator, we also love them for the honey they produce. Often we use it as a sweetner in tea, or on biscuits or cornbread. While it has some medicinal properties, it's main purpose is to use as energy, both for bees, and for ourselves.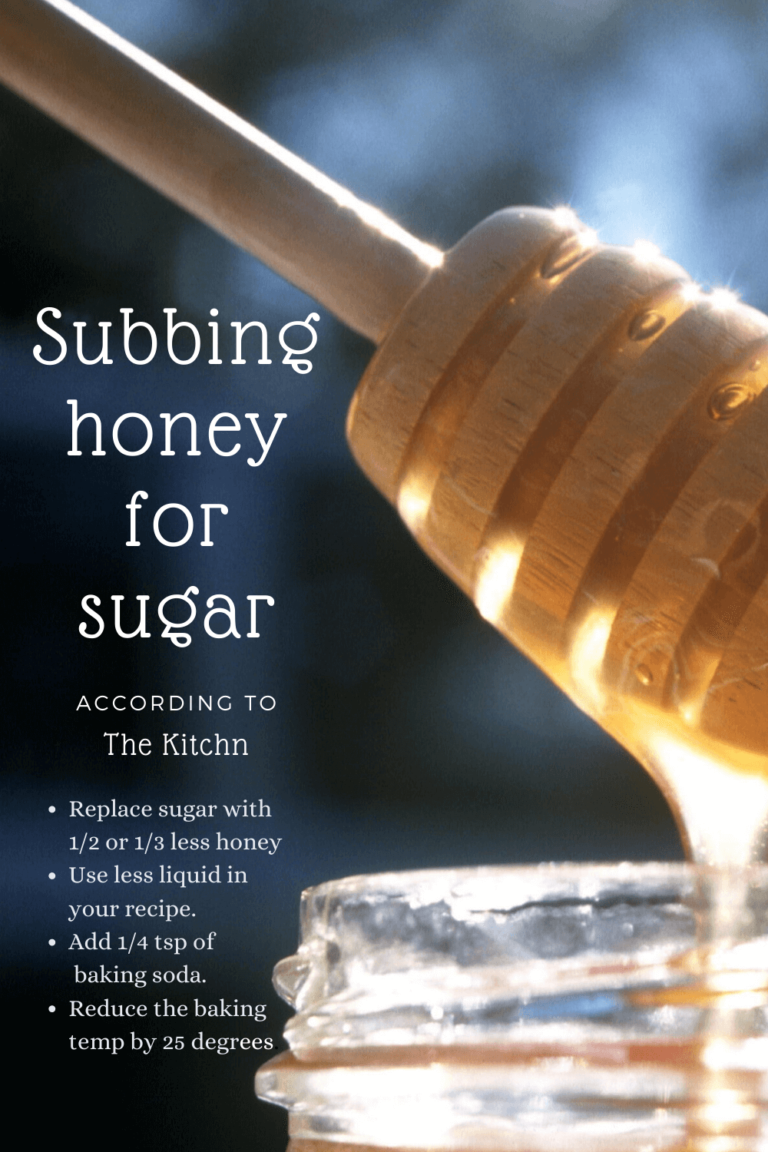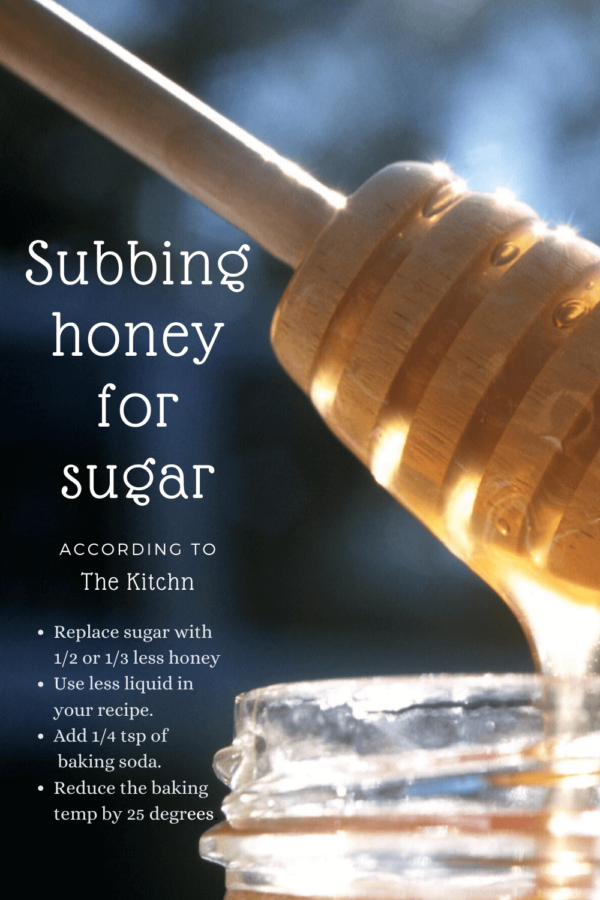 How To Substitute Honey for Sugar
As honey is sweeter than sugar, one can use less of it in baking than sugar. In addition, honey has a rich flavor that processed sugar does not. The Kitchn has 4 rules for successfully swapping honey for sugar.
Replace sugar with 1/2 or 1/3 less honey
Use less liquid in your recipe. For every 1 cup of honey used, omit 1/4 cup of other liquids in the recipe. (Because gluten free flour tends to absorb more liquid, I kept the amount of milk the same.)
Add 1/4 tsp of baking soda to you recipe. This balances its natural acidity, allowing your baked goods to rise.
Reduce the baking temperature by 25 degrees.
So to test out their guidelines, I decided to make these gluten free honey sweetened muffins for Earth Day. This basic recipe can be enhanced with your own additions. I added (soaked) dried cranberries and chocolate chips. However you can use any mix-ins that you want! I adapted this recipe from Betty Crocker using King Arthur's Measure for Measure Flour.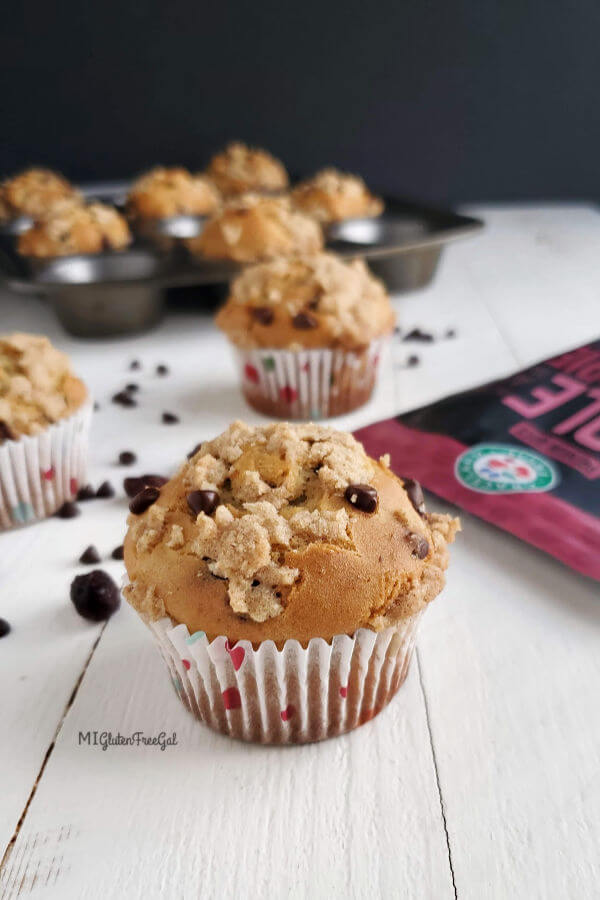 Other Muffin Tips
I used skim milk in my gluten free honey sweetened muffins. However, I'd recommend full fat milk if you have it. Also, you might be tempted to swap out melted butter for the oil in this recipe. However, remember that butter is only 80% fat, with the rest being 20% water. If want want a moister muffin, you want the full fat oil.
Speaking of "moist muffins," Averie Cooks uses sour cream in her Extra Soft and Moist Blueberry Muffins. I have not tried this substitution. However, I might use it when I try these again. In addition, I topped these with a bit of streusel. I followed Baking Mischief's streusel recipe in her Cinnamon Apple Crumb Muffins. Totally optional.
Also, don't overbake your muffins. This is key in keeping them moist. No more than 20 minutes.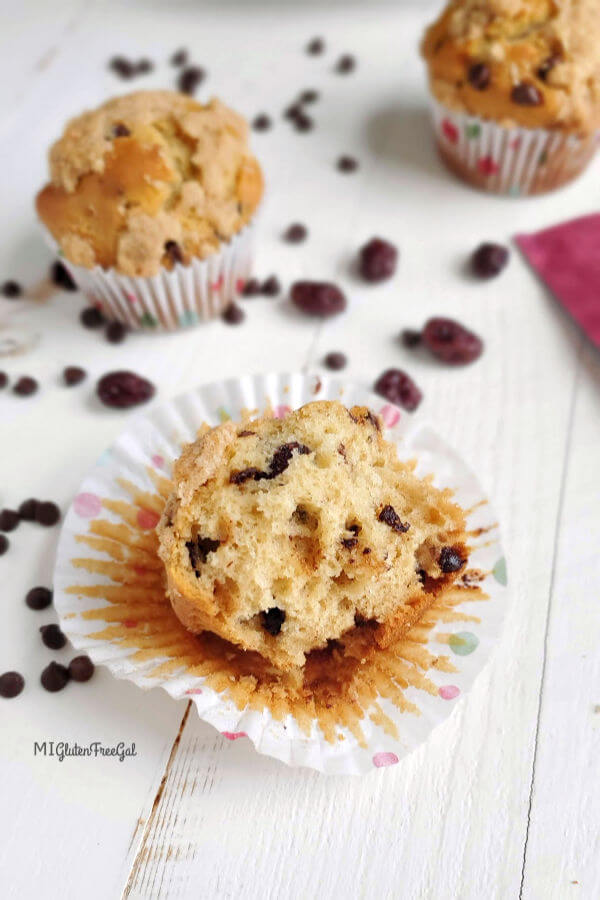 Other Muffin Recipes
While I used dried cranberries, you can use any fruit you'd like. (Note, make sure to soak dried fruit first before using. Otherwise, they absorb the moisture in your muffin meant for the flour.) I've used butterscotch chips and almonds in this recipe before, and my husband said they tasted like French Toast.
Looking for more muffins? You can try my banana muffins or my homemade blueberry muffins. What the Fork compiled a great recipe collection of the best gluten free muffins on her website. Need them to be egg free? Check out the muffin recipes on Sarah Bakes Gluten Free. Need grain free? Try these Paleo Chocolate Chip Muffins from Gluten Free Palate.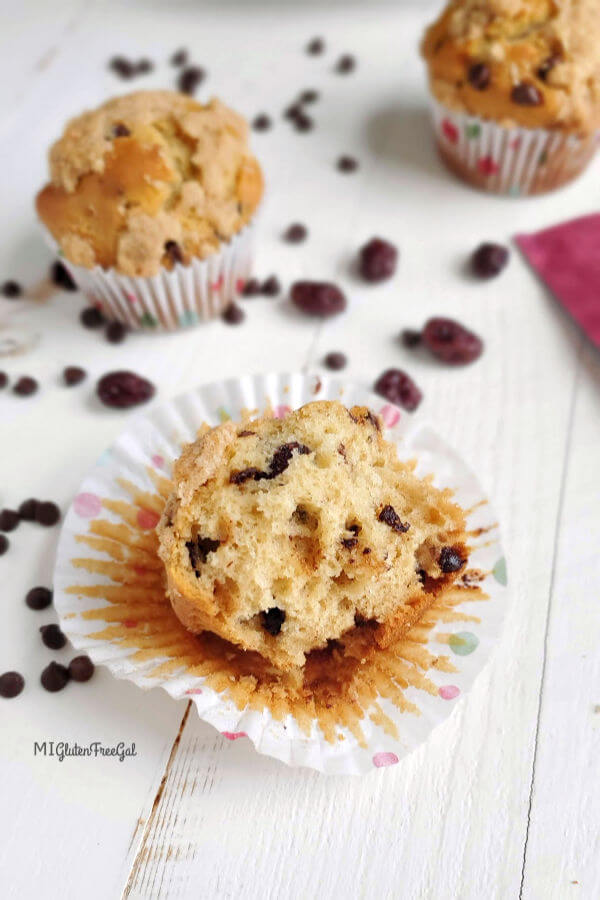 Gluten Free Honey Sweetened Muffins
Ingredients
Muffin Batter
1 1/2 c. Gluten Free Flour Blend (180 grams)
2 tsp baking powder
1/4 tsp baking soda
1/2 tsp salt
Pinch nutmeg / cinnamon
1/4 c. canola oil
1/4 c. honey
1/2 c. milk, preferably full fat
1 egg
1 tsp almond extract (you can use vanilla extract instead)
Mix-ins
1/3 c. soaked, dried fruit OR fresh berries
1/4 c. mini chocolate chips + extra for sprinkling
Streusel from Baking Mischief (optional)
1 tbsp melted butter
2 tbsp brown sugar
2 tbsp gluten free flour
1/4 tsp cinnamon
Instructions
In a small bowl, whisk milk, oil and honey. My suggestion is to measure oil first. Doing so will allow you to measure the honey and have it easily slide out of the measuring cup. Add egg and vanilla, whisk, and then set aside.
In a larger bowl, mix together flour, baking powder, salt, baking soda, and spices. Give it a quick whisk to make sure all ingredients get combined equally.
Slowly add wet ingredients to wet and whisk to incorporate. Use a spatula or spoon to stir in chocolate chips and fruit, or whatever mix-ins you prefer.
Allow the batter to rest for 15-20 minutes. Meanwhile, preheat the oven to 325 degrees.
Fill silicone muffin cups 2/3 full. I used a Pampered Chef medium scoop, which is approximately 2 tbsp. I filled it to heaping.
Top with a few chocolate chips for garnish. Sprinkle additional streusel on top, if desired. Bake for 22-25 minutes. (Check at 20 minutes.) I would suggest rotating the pan halfway through to achieve uniform browning.
What are your favorite muffins to make? Do you like often substitute honey for sugar in baking? Please leave any additional baking tips you have in the comments!
**Wedderspoon originally provided free product in 2017. I was not otherwise paid or compensated for my time. This post does contain affiliate links. Purchases made through those links help support this blog with no extra expense to you. Thank you for your continued support!**