Donckers – Gluten Free Breakfast in Marquette
As an Amazon Associate and member of other affiliate programs, I earn from qualifying purchases.
If you find yourself in downtown Marquette, make sure your feet find your way to Donckers. Between the food and the charm of yesteryear, it's a treat for your stomach and your soul!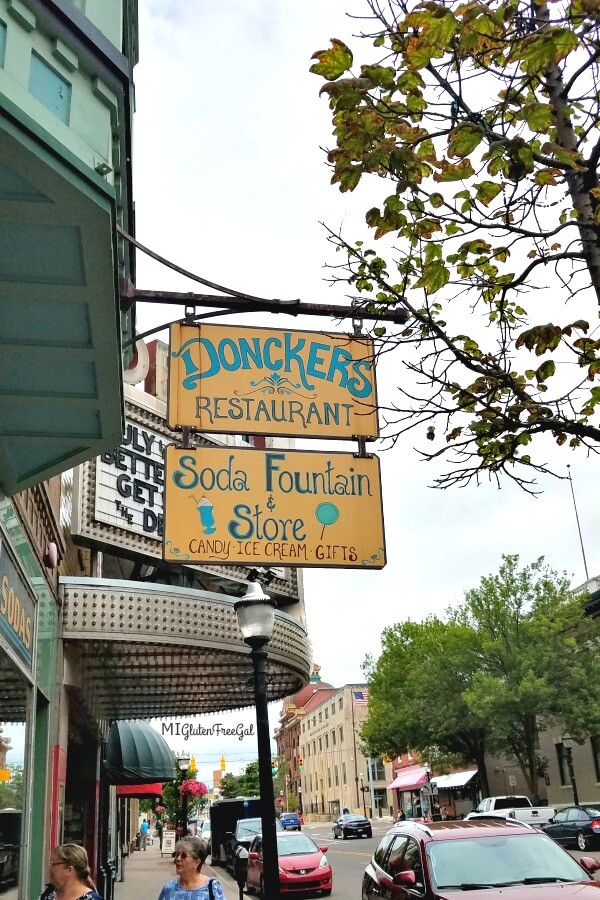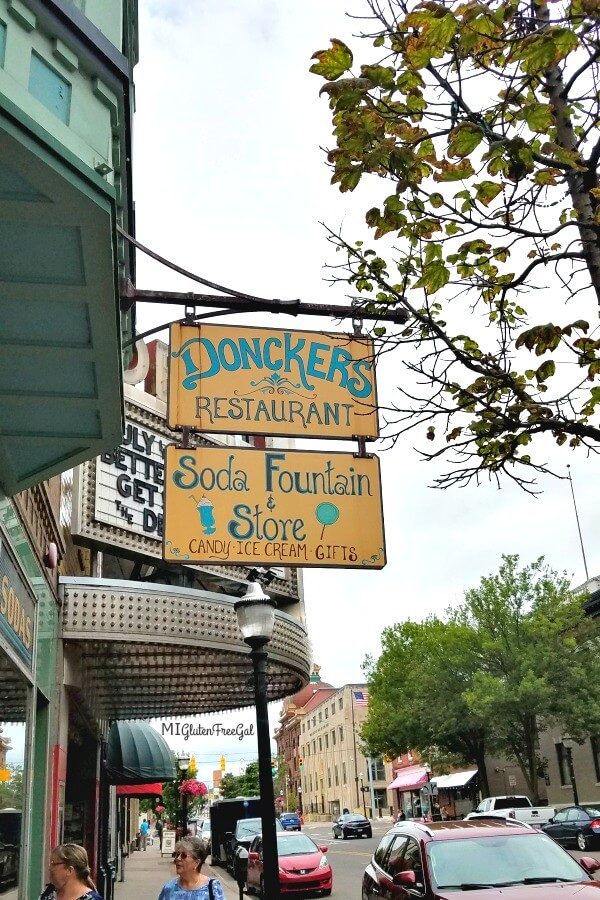 A Welcoming Encounter
We came up on Donckers after leaving a different restaurant. The staff at the other eatery insisted they have "special oil" that allows them to have a shared fryer that prevents cross contact. We walked out, as this is not true. (Trust me, I asked a dietitian and doctors if this is true. It's not.) So, when we walked into Donckers, I was already on edge.
However, when I was greeted by (who I assume was) the manager, she answered all of my questions. She even understood the difference between gluten intolerance and Celiac Disease, and stated the precautions they take in food prep. New gloves, clean pans, and bread is toasted wrapped in parchment, to prevent cross contact. She explained our order may take longer, but that our safety was important to them. #swoon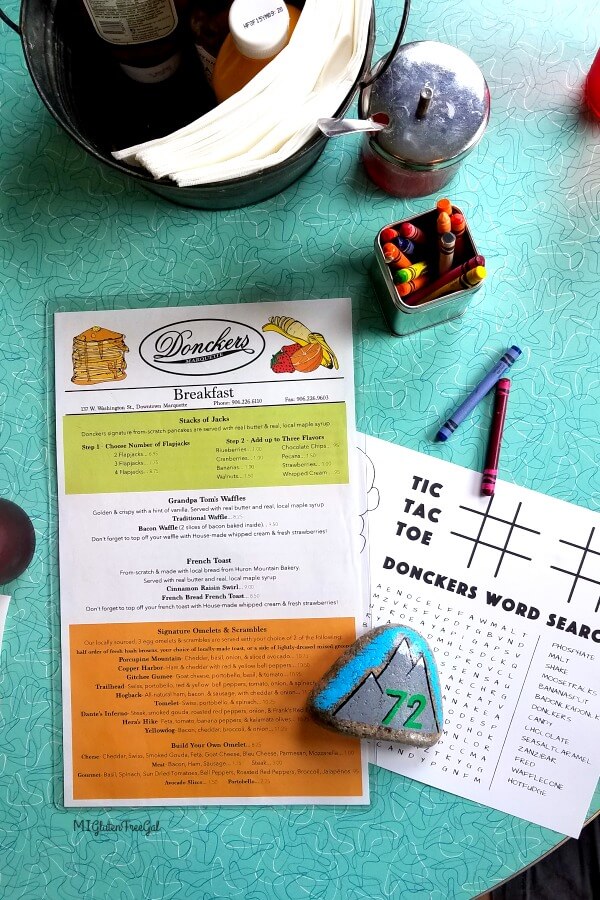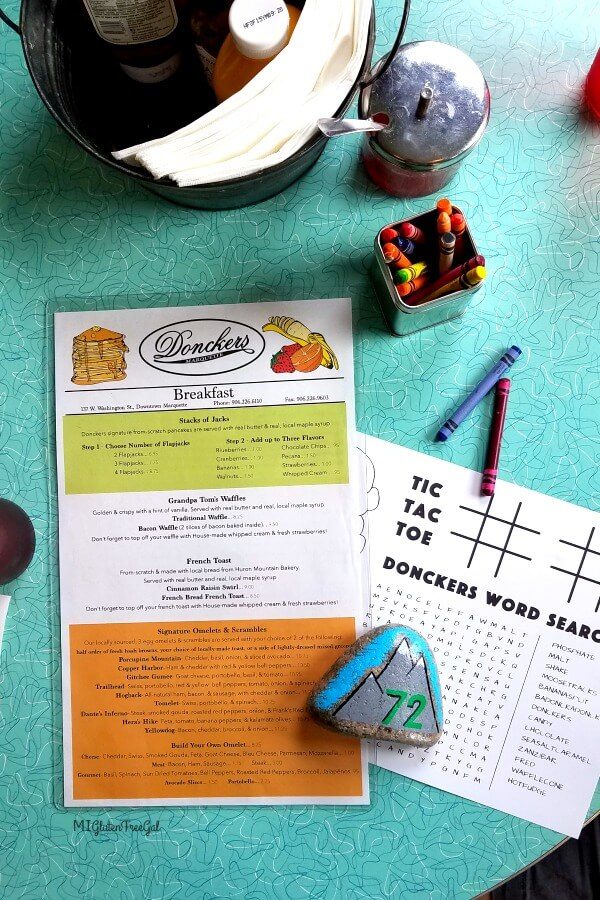 The Menu
Technically, Donckers Restaurant is upstairs. (Candy and ice cream are downstairs. More on that later.) At this diner, you order at the counter. No gluten free pancakes or waffles exist on their menu. However, the breakfast menu still contains lots of options, such as omelettes, hash dishes and breakfast sandwiches.
A word about the rock. After you place your order, you receive a hand painted rock with your order number on it. Locals can join the Donckers club, and decorate their own rock for future use. Shelves line the walls of the restaurant, loaded with creatively decorated stones. I love this unique touch!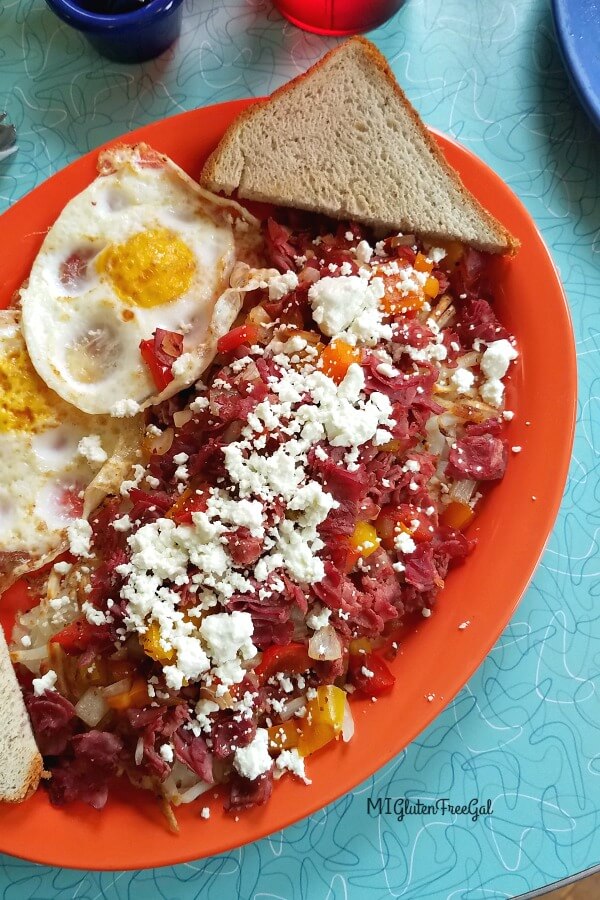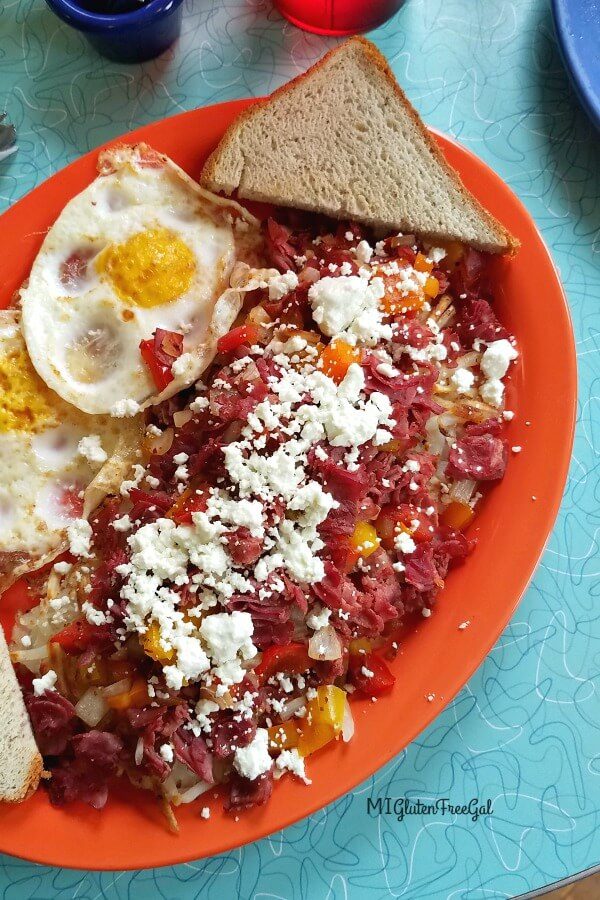 Cheese, Please
For breakfast, I ordered the Donckers Smash. This dish comes layered with corned beef, onion, mixed peppers, and hash browns. I asked for goat cheese on top, which they obliged. It's served with two eggs and toast. I ate every last bite.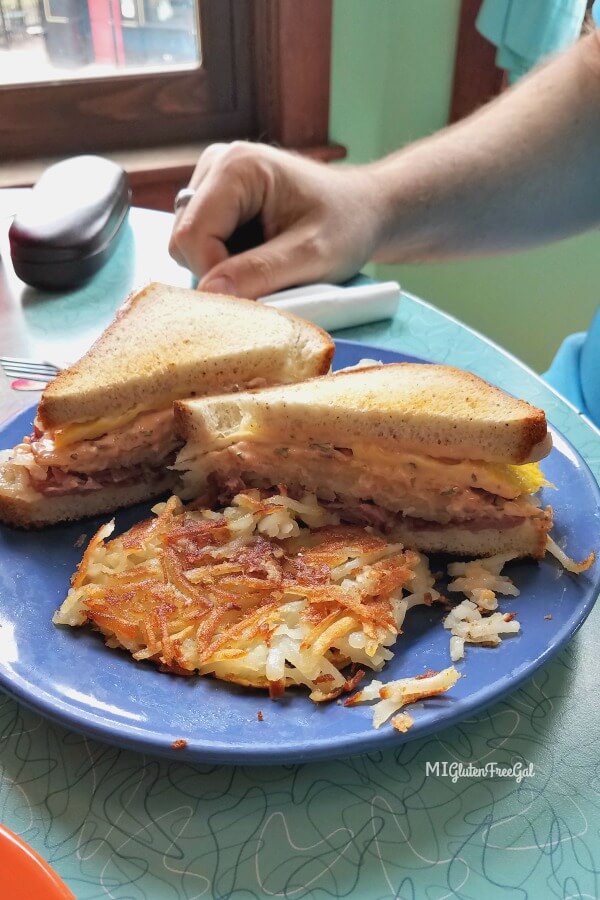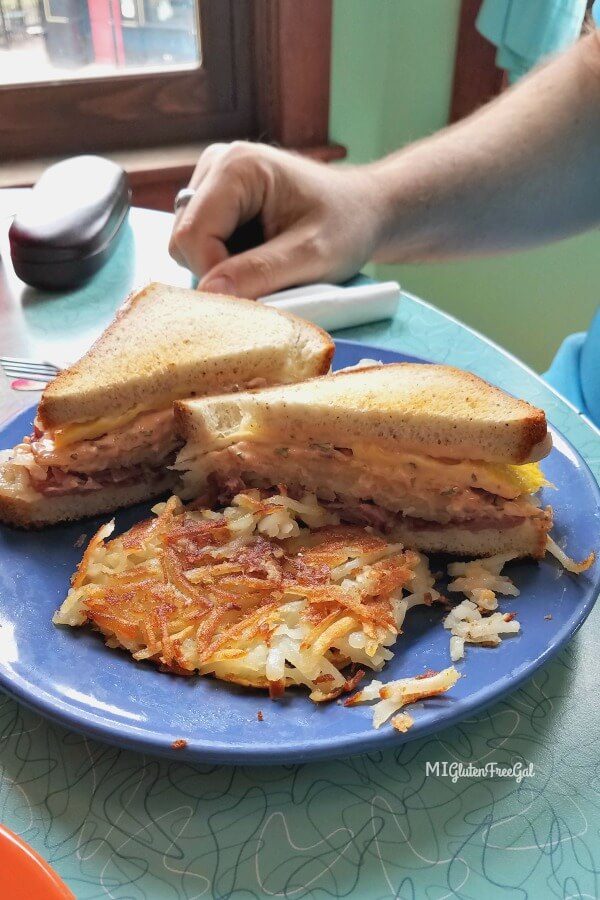 Why I Have the Best Husband
Often times when we eat out, my husband offers to order his meal gluten free, so that I can try it and report back to you. He ordered the Black Bear breakfast sandwich. It includes an organic egg, corned beef, Swiss cheese and thousand island dressing, on your choice of bread. Oh, and a side of hash browns. Like a breakfast Reuben! (Maybe we need to suggest this breakfast option to Mr. Mike's Grill!)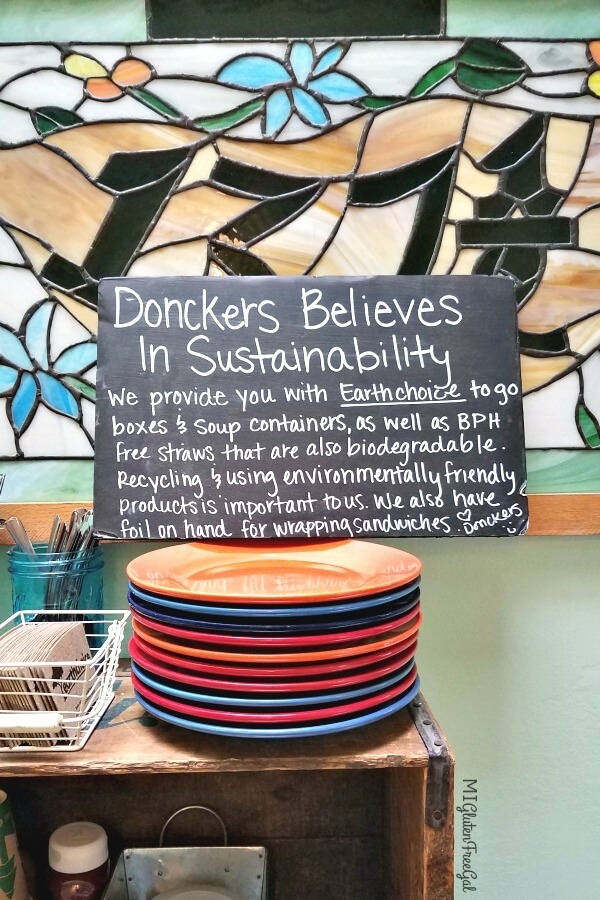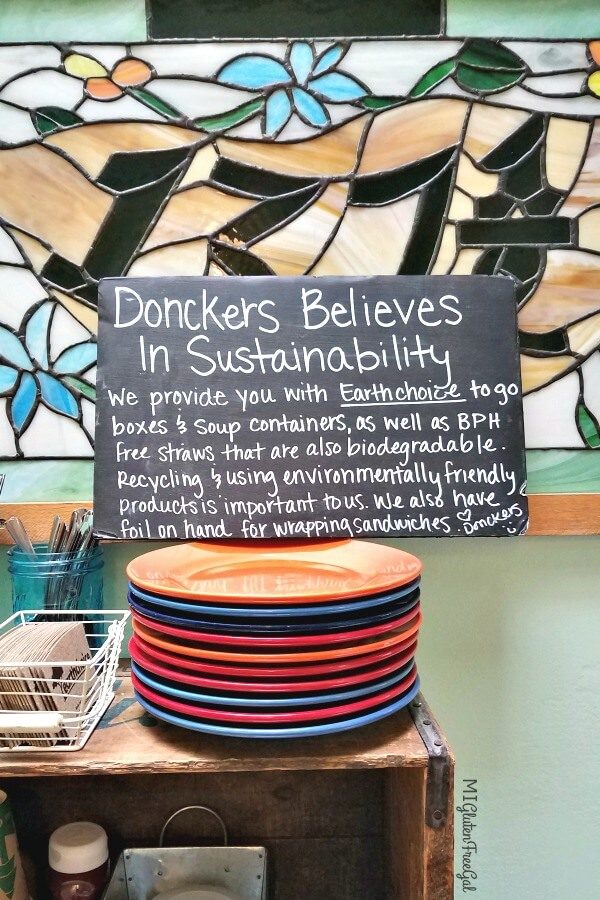 Earth Conscious
Donckers takes care not only of their customers, but also the earth. I noticed this sign in the upstairs hallway, just as we were leaving. Just one more reason to love this establishment. We ate our entire meal, and had no need for straws that morning, so we did our part to help the environment too. 😉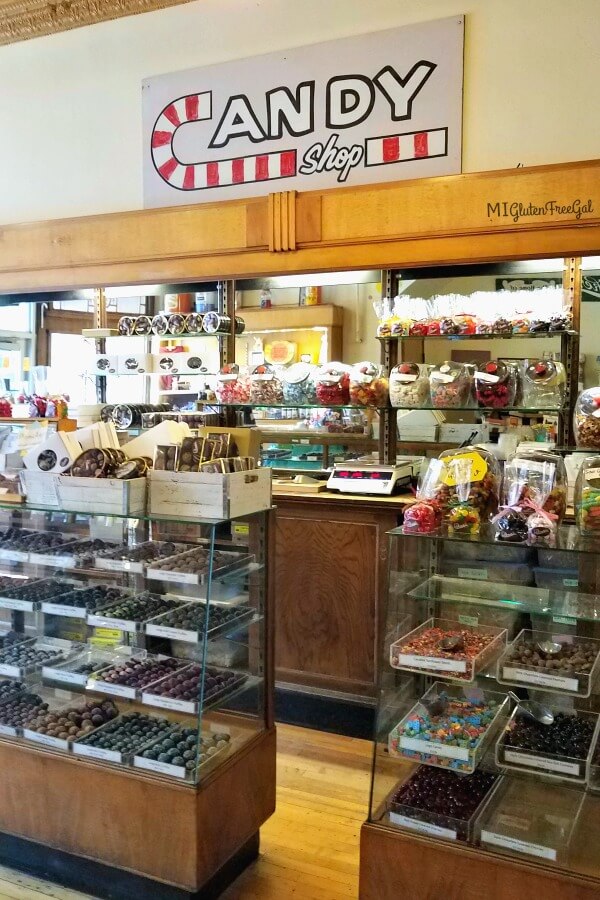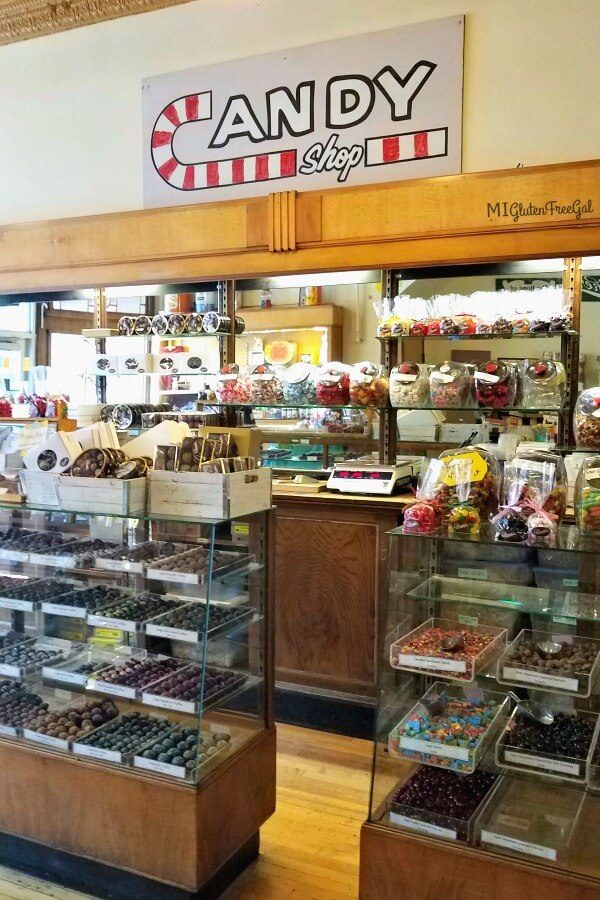 It All Started with Candy
If you visit their homepage, you can read the Donckers story about how they came to be. This family business has been in operation at this location since 1914. What started with chocolate, fresh fruit and popcorn now brings in people for all the sweet and savory items.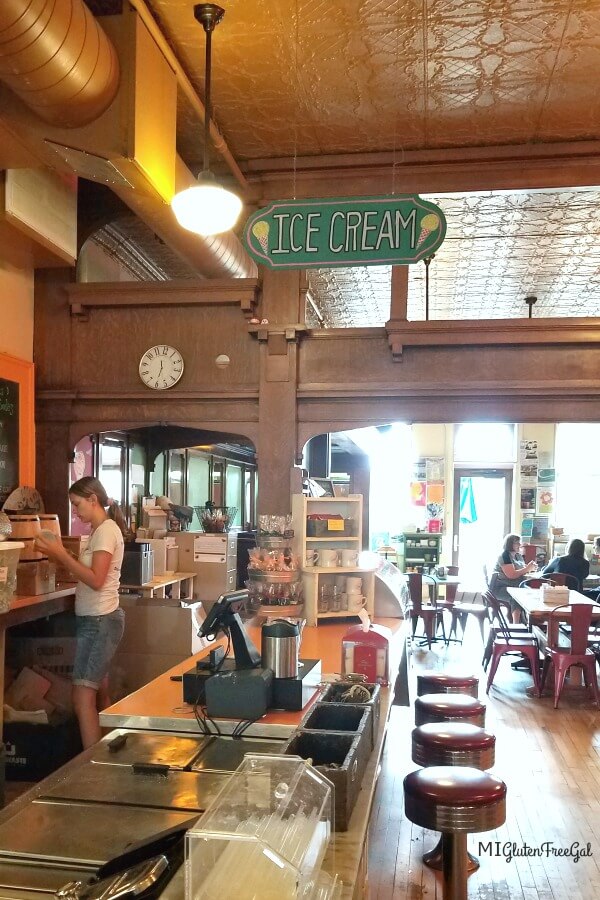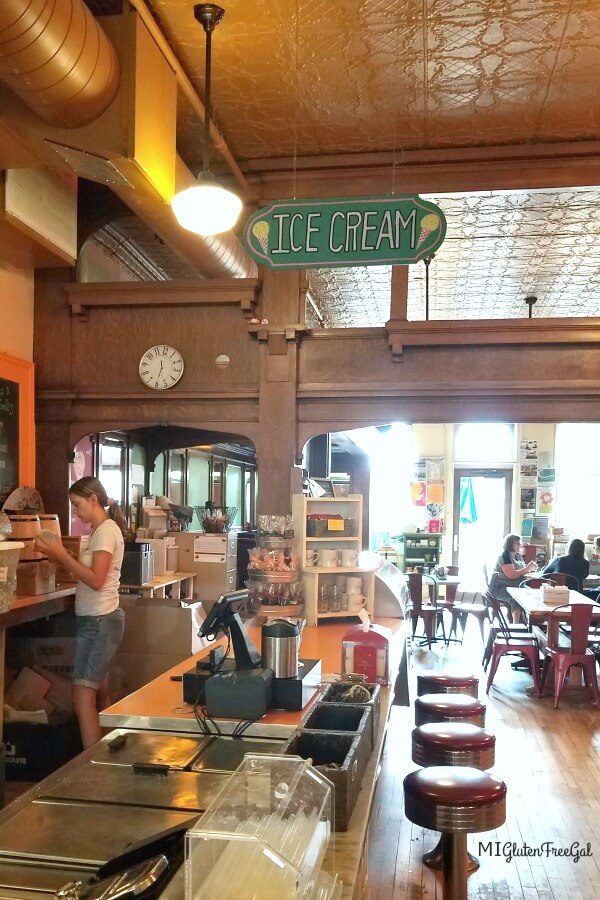 Ice Cream and More
Their Soda Fountain Menu offers phosphates made with homemade sodas. Various ice cream flavors (with gluten free flavors clearly marked!) are available, as well as uniquely named sundaes. Or, gather you friends and family for the "Badonckadonck." With 11 scoops of ice cream, and three toppings, this is a team effort!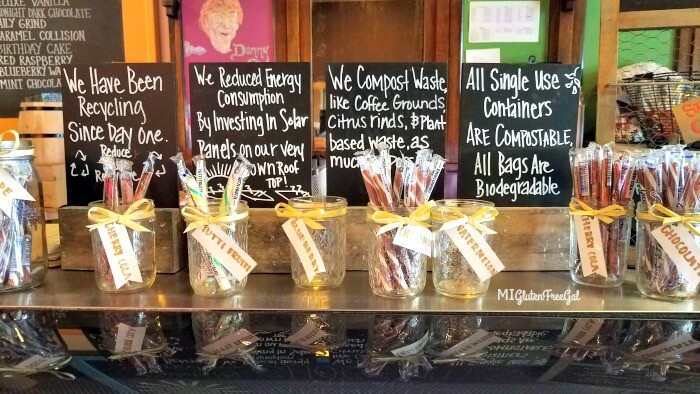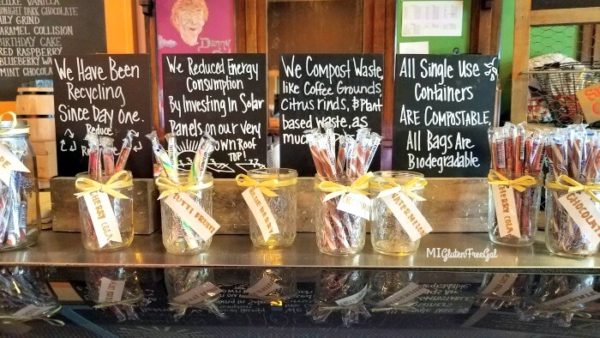 One last picture that made me smile. Downstairs in the ice cream shop, a sign reinforces Donckers' stance on recycling, composting and the use of solar energy. For this and many reasons more, I can't wait to make it back to Donckers someday soon!
Donckers
137 W Washington St
Marquette, MI 49855
(906) 226-6110
Mon – Sat 7am to 8 pm, Sun 8 am to 5 pm
Website | Facebook | Instagram
Donckers is one of many Michigan restaurants I've visited. You can a list of them on my Michigan gluten free dining post. Please remember to always ask any restaurant about their food preparation practices.