Confessions of a Former Celiac Cheater
As an Amazon Associate and member of other affiliate programs, I earn from qualifying purchases.
If you have Celiac Disease, a gluten free diet is not one you can cheat on. However, I did for the first 2 years of my diagnosis. The key thing I lacked? Support. Compassion. I'm sharing my story to encourage others.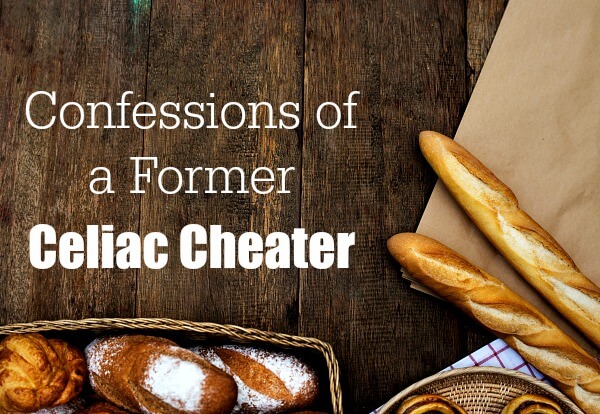 It All Started In a Facebook Group
I found myself commenting in a Facebook group the other day. Someone was newly diagnosed and had questions. I offered answers. Another woman newly diagnosed with Celiac Disease admitted she still ate gluten every few days. I responded sharply to her.
But now I'm not sure that I handled it well. Later I was humbled as I remembered I too was once a Celiac cheater. Therefore, I want to share my story, explain why we need to discus this, and offer suggestions if you want to help someone who also wrestles with this.
I Didn't Always Stick to the Gluten Free Diet
Maybe Celiac cheater isn't quite the right term. Because "cheat" invokes feelings of shame, which isn't my attempt. I'm trying to educate. See, like this young woman, I too ate gluten despite my Celiac Disease diagnosis. Those first two years of my diagnosis were rough. (In this other woman's defense, she received her diagnosis less than a year prior of our Facebook discussion.)
My dad and my grandmother, both diagnosed with Celiac Disease, also fell into the Celiac cheater category. My grandmother never followed the diet in my presence. Neither did my dad. (I share this and more in my Celiac story about my diagnosis.)
It's Tough To Eat Gluten Free When You Have Little Support
In addition, my mother was in the medical industry and not the most helpful in making foods I could eat. My significant other at that time was a paramedic and told me that it was all in my head and that I had "more problems than a third world country."
To say that I did not have positive Celiac role models or health support at the time would be an understatement. At the same time, I started my student teaching. My classroom teacher was far from supportive. I distinctly remember leaving her room and hiding under a table after a stressful day. That time period was, in a word, rough hell.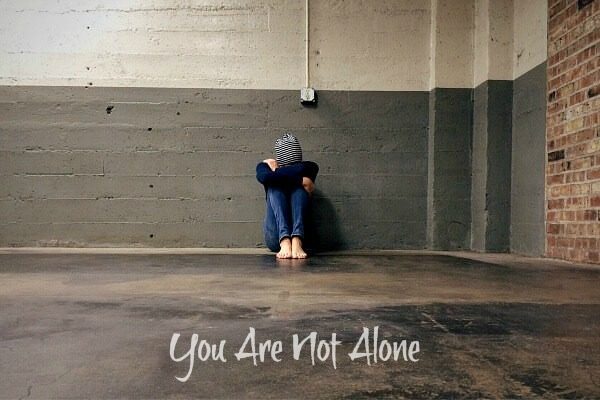 Our Medical Community Fails to Address the Social Side of Celiac Disease
When I was first diagnosed, my gastro passed me off to dietitian. She told me what I couldn't eat. No discussion of social stigma. There was never a serious "sit down heart to heart" about the dire seriousness of Celiac Disease. In 2002, I met the man who is now my husband. That's when things started to change.
Why? For once I had someone in my corner that was concerned about my health and needs. In addition, I finally had time to join a support group that gave me advice and helped me to not feel alone. (Click this link for a list for Michigan Celiac Disease Support organizations. ) Third, I was finally able to work consistently enough to buy my own Celiac-safe food!
How My Lack of Adherence Impacted My Body
While I did take it more seriously, this gal was far from perfect. I ate regular cake at my wedding in 2003. As most with Celiac Disease do, I didn't want to make a big deal about it. However not following this medically necessary diet has its consequences. We were never able to conceive. My teeth are discolored from years of calcium malabsorption.
To this day some of my extended family don't take my needs as seriously now because I didn't take them seriously then. I don't know when I became strict with my diet. Maybe by the beginning of 2004. Two years of knowing, but wrestling. Knowing what I know now, I would NEVER CHEAT on this medically necessary diet. My hope is that you will not either.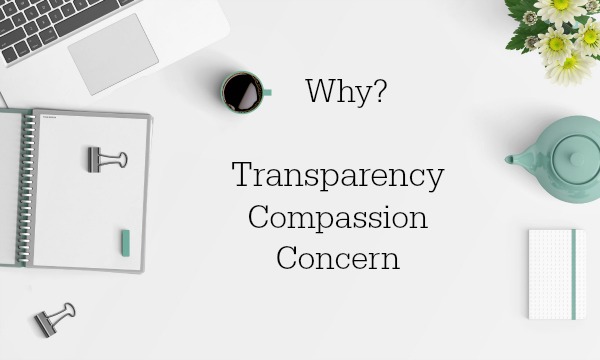 Why I Feel It's Important to Tell You This Story
So why am I sharing my Celiac cheater story with you? One, I wanted to be transparent. I want my readers to know that I struggled just like everyone else. We only build community through honesty. That was one thing I lacked in my new diagnosis. Community.
This is not uncommon for those newly diagnosed. Family is unsupportive. Friends are unsupportive. Everything is new and scary and you just want things to go back to the way they were. So if you encounter another "Celiac cheater," stop to learn their story. You may be the only one who has acted like they care. And you may be the one person to convince them that this is one diet they should never cheat on.
Compassion or Criticism?
I realize that I may be opening myself up to criticism. "How dare a Celiac Disease advocate cheat on her diet?! Let's grab our pitchforks and get to stompin'!" Which brings me to my second reason for this Celiac cheater post. I want to remind us to all be compassionate to those who are still learning.
Maybe even those who have been diagnosed for a long time. None of us are perfect. In addition, we accomplish more with compassion than with confrontational criticism. Especially in our own community. If we have infighting among us, how will those who are undiagnosed take us seriously?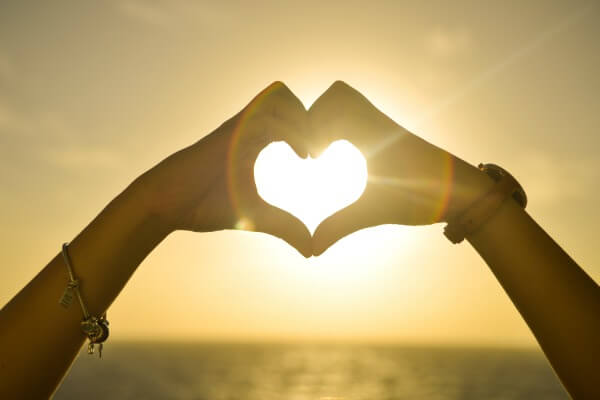 Expressing Your Concern to a Celiac Cheater
Lastly, I want to discuss some ways we can help move those we care about who have Celiac Disease to stop eating gluten. It took my dad seeing the change in me after my diet compliance to truly change how he ate. Especially in the older population, we know SO MUCH more now than we did even 20 years ago. It may help to use "I" statements to get them to understand your concern.
"I love you and want you around. I care about you and want you to feel good and be happy." Being diagnosed with Celiac Disease is a lifelong change and commitment. As my husband says "No one has ever been argued into Heaven." Negativity and anger rarely become motivators in getting people to change.
Maybe Share These Consequences of Not Following The Diet
Infertility
Osteoporosis
Cancer
Dental Defects
Anxiety / Depression
Fatigue
Joint Pain
Mouth Sores
Neuropathy
Developing other autoimmune diseases
200+ more associated life-robbing symptoms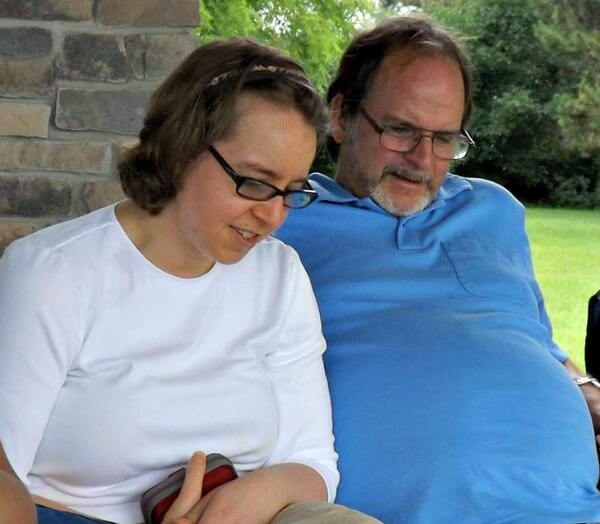 Sharing My Father's Story
Can I share some of my dad's story? He ate a non gluten-free diet for 10-20 years. For years he struggled with an autoimmune lung disease they couldn't cure. They put him on autoimmune suppressants. And while his immune system was surpressed, he developed oral cancer. Doctors had to remove half of his tongue to save him.
For years he was on prednisone to treat his lungs. Which in turn, lead to diabetes and other health issues. He couldn't get a lung transplant, until he was 5 years cancer free. He died just a few months short of that. Can I say definitively that his Celiac Disease caused all this? No. But it could not have helped, either.
What if A Celiac You Care About Won't Listen?
What do you do if a Celiac cheater refuses to listen? What if they refuse to change? In the end, we need to decide which is more important – relationship or "being right." We need to try to understand their story, as well as ours.
Why does it make us so angry? Do we feel their lack of adherence says that they don't care about us? Or are we mad that life is harder for us because we take it seriously. Knowing our own motivations for our reaction are half the battle.
**Did it take a while for you to faithfully follow the Celiac Disease diet? Are there still times you struggle with temptation? Are you having difficulty convincing family members to stick to the diet? Please feel free to share your story below so we can support one another!**