Gluten Free Specialties – Paczki, Donuts, Bread and More!
As an Amazon Associate and member of other affiliate programs, I earn from qualifying purchases.
Gluten Free Specialties has been in business since 1995. This dedicated gluten-free bakery was one of the first bakeries daring to base their business solely on the needs of those living with Celiac Disease. But don't be mistaken, their donuts and baked goods are enjoyed by all.
**This is an interview with the owner. Please scroll to bottom of page for bakery address, phone number, website, EMAIL and social media links.**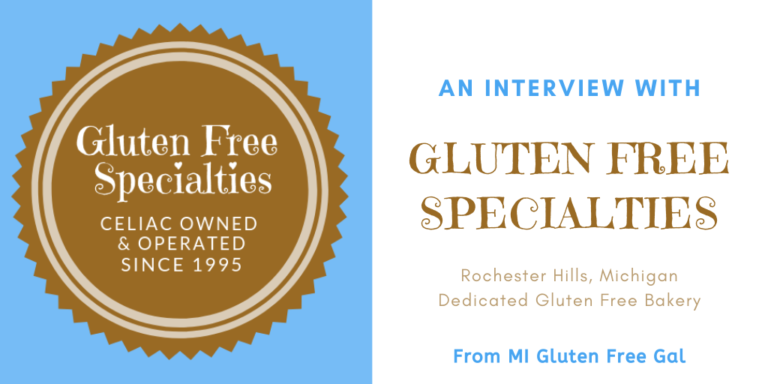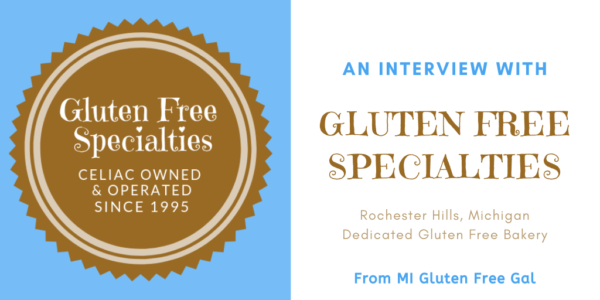 My First Gluten Free Bakery Experience
Gluten Free Specialties was originally called Celiac Specialties. My first memory of Celiac Specialties is over a decade old, from 2003. We drove from our home in Swartz Creek to Chesterfield Township, where their first store was located. This was before GPS, smartphones and Google Maps. We arrived in the city and stopped at a local library to ask for directions. The librarian knew exactly where we wanted to go, as she visited the bakery often.
We arrived at Gluten Free Specialties. Ten minutes after closing. I was heart-broken. But the workers inside saw us standing at the window, took pity on us, and graciously let us inside. It was a sight to behold. I could eat anything in the store, without fear of gluten ingredients. Anything.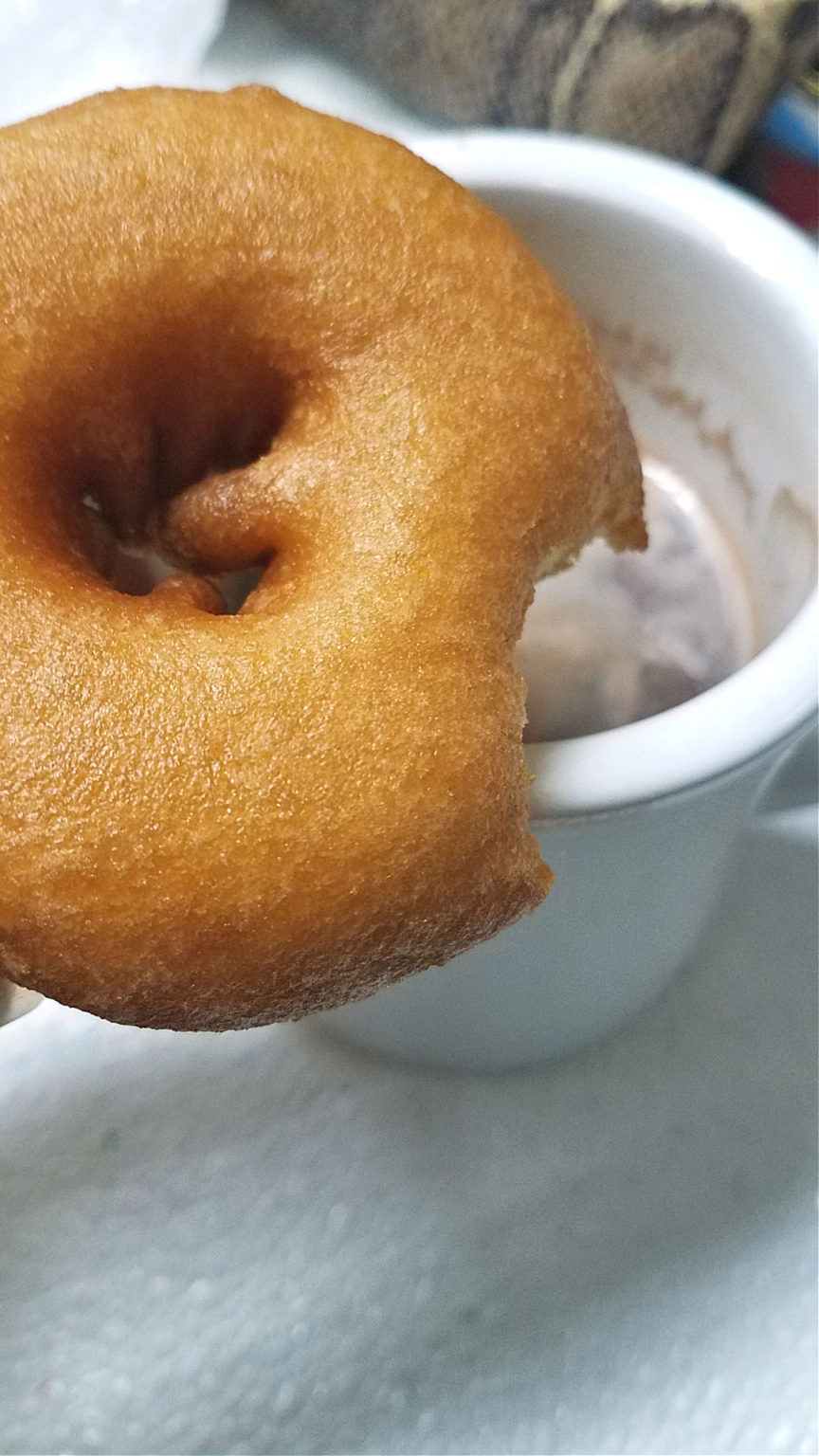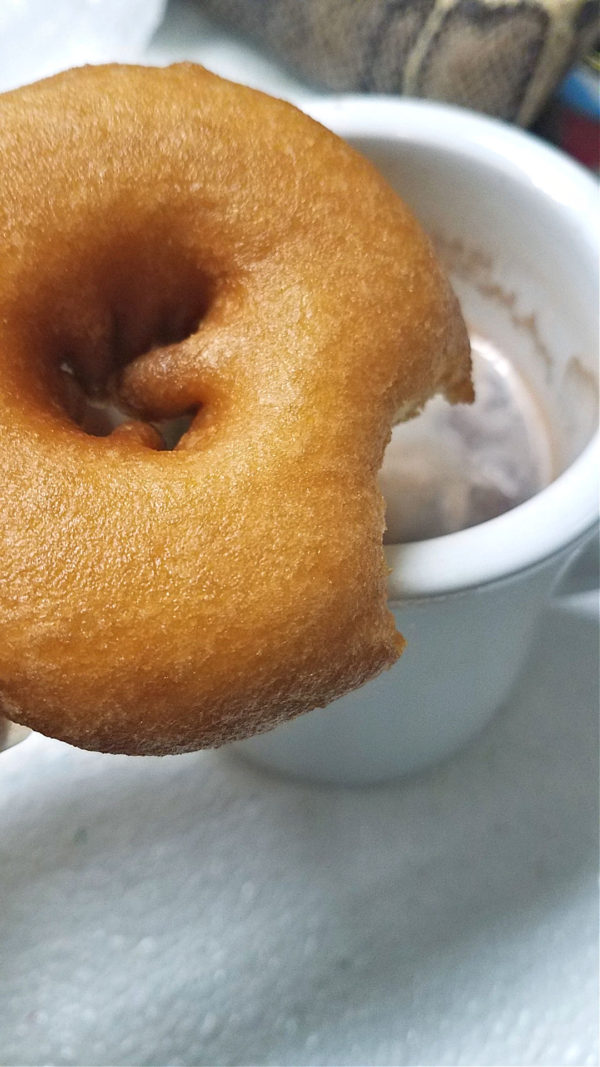 Best Gluten Free Donuts I've Ever Tasted
We bought freshly made donut holes, returned to the car, and voraciously ate them between the two of us. My memory to this day is vivid. My husband and I are sitting in our burgundy Le Sabre, the smell of warm cinnamon donuts filling our nostrils. We told ourselves we shouldn't eat the whole bag. My non-gf husband exclaimed they were the best donut holes he's ever had, better than our local Quality Dairy. If you're not from Lansing, you don't know how huge a compliment that is!
Fast forward to 2016 and Gluten Free Specialties has a new owner and a new location. But their dedication to a strictly gluten-free environment has NEVER changed. Read about Priscilla's passion and vision for this bakery, in her own words.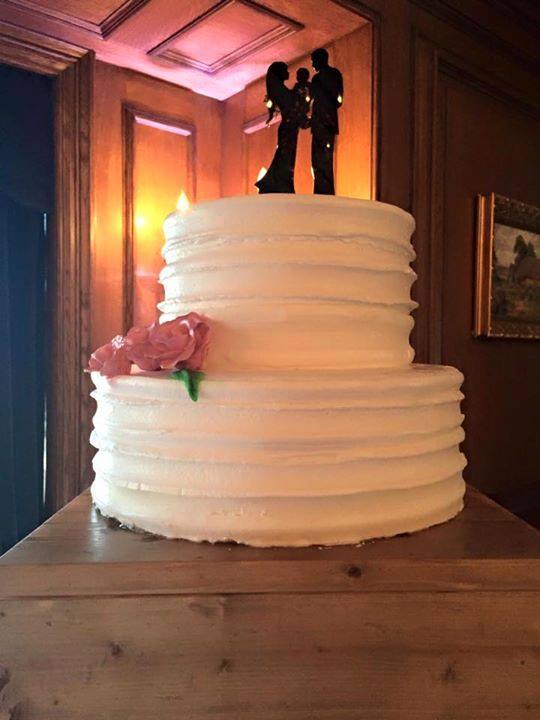 1. What inspired you to become a baker? Why the focus on gluten-free?
Gluten Free Specialties was originally called Celiac Specialties, and was opened by my husband's sister, Michelle. She, a non gluten-free baker, was approached over 20 years ago by someone with Celiac Disease needing safe baked goods. Her brother Mike joined a few years later, helping her to fulfill her mission of creating gluten-free foods that were celiac safe without sacrificing great taste and texture.
I, Priscilla, was diagnosed with Celiac Disease in 2002. After my diagnosis, a coworker introduced me to what would become Gluten Free Specialties. Because of Michelle's baking, I was able to embrace my diagnosis and dedicate myself to truly eating gluten-free. Shortly thereafter, I started working at the bakery, on the weekends. This allowed me to connect with other celiacs and hopefully help those who were newly diagnosed. Who knew that someday my part-time work would lead to my life time love!
2. Are there other highlights of your products? Dairy-free, egg-free, nut-free etc?
We try to accommodate as many allergies as we can. We are very proud that 95% of our products are also dairy (casein) free. When creating a new product, we always attempt to make it dairy-free. If it doesn't meet our quality standards, then we use dairy as a last resort. While we use no nut flours in our baked goods, we do use whole peanuts in some items. Our Caramel Apple Pie is currently the only item we use oats in, and we use purity protocol oats.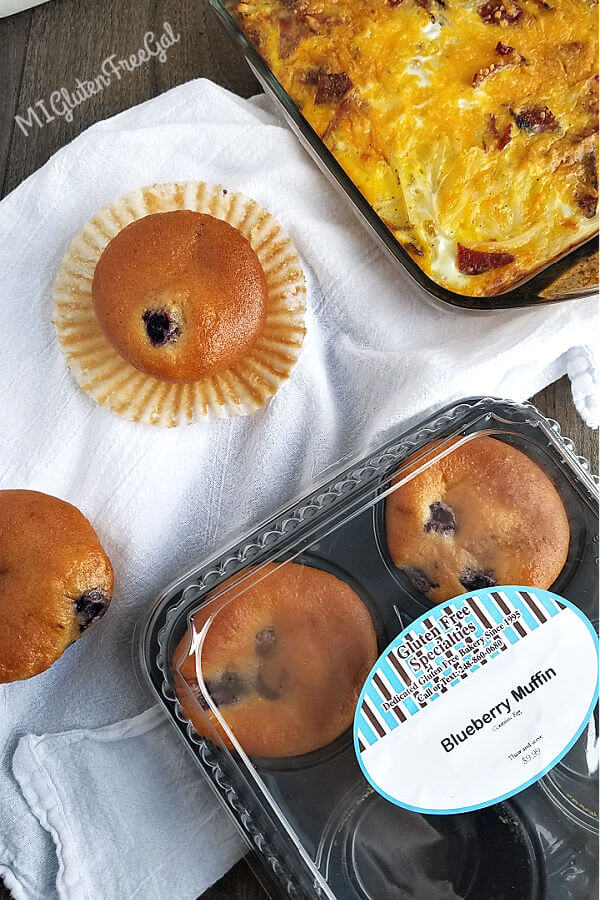 3. What steps do you take to ensure that your baked goods are truly gluten-free?
We get gluten-free statements from our vendors to ensure all of our ingredients are safe. We do not bring ANY wheat into the facility, so their is no possibility of cross contact or any wheat being in the air vents and air flow. No gluten in the building, period. We also submit our products to the FDA for testing.
4. Can you share a story of a customer who's been greatly impacted by your business?
Gluten Free Specialties has may reviews on their Facebook page. I (Margaret) was struck by one particular story.
"Went in today for the first time because I noticed via Facebook that they were close to me. A super nice woman, who I'm assuming is the owner, explained all the different products they make and went beyond that to give me advice & write down the names of some good books. I'm new to Celiac Disease with positive blood work but cannot have an endoscopy until I deliver (4 months pregnant). I was extremely saddened when my doctor recommended the GF diet because everything I was craving turned into everything I could no longer have. But this place definitely brightened my outlook! I bought pasta, cinnamon donuts, Hawaiian bread and blueberry muffins. I have tried the muffins already this morning and they are AMAZING! (And I am super picky!) I will definitely be going back!"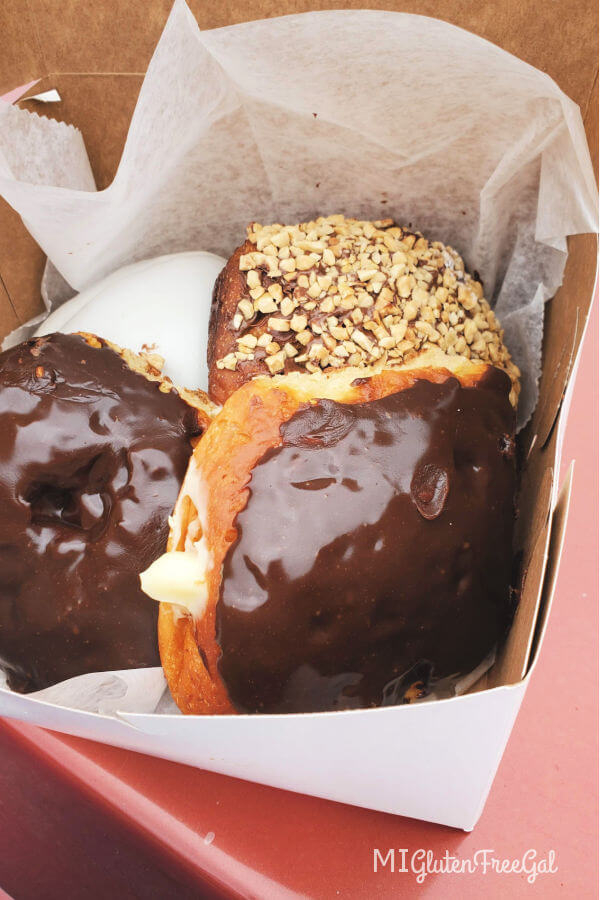 I think it's safe to say that Priscilla and her husband are living out Michelle Fuller's passion. They're not only turning out a much loved product, but are taking steps to care and educate their clients as well.
So what baked goods are you missing after diagnosis? Do you have a dedicated gluten-free bakery near you? Keep following throughout the year as I interview every gluten-free bakery in Michigan!
Gluten Free Specialties
1928 Star-Batt Drive Suite D
Rochester Hills MI 48309
(248) 860- 0680
Open Thursday-Sunday, 10 am – 4pm (Starting Sep 9th)
Gluten Free Specialties is one of many great, dedicated gluten-free bakers across the state of Michigan. Click this link to see a comprehensive list of all the gluten-free bakeries in Michigan, complete with interactive map! Follow me on Facebook, Twitter, and Instagram to see the places I visit!