10 Gluten Free Ways to Eat Chickpeas
As an Amazon Associate and member of other affiliate programs, I earn from qualifying purchases.
How often do you eat beans? They're a good source of fiber, which is important for gastrointestinal health. If you're not already usng chickpeas in your diet, I hope these 10 recipes will make a believer out of you!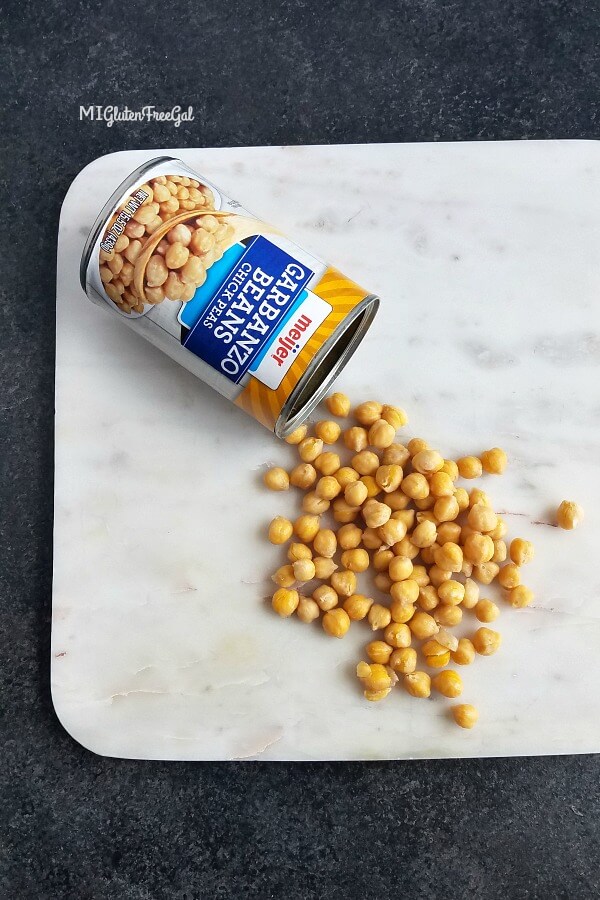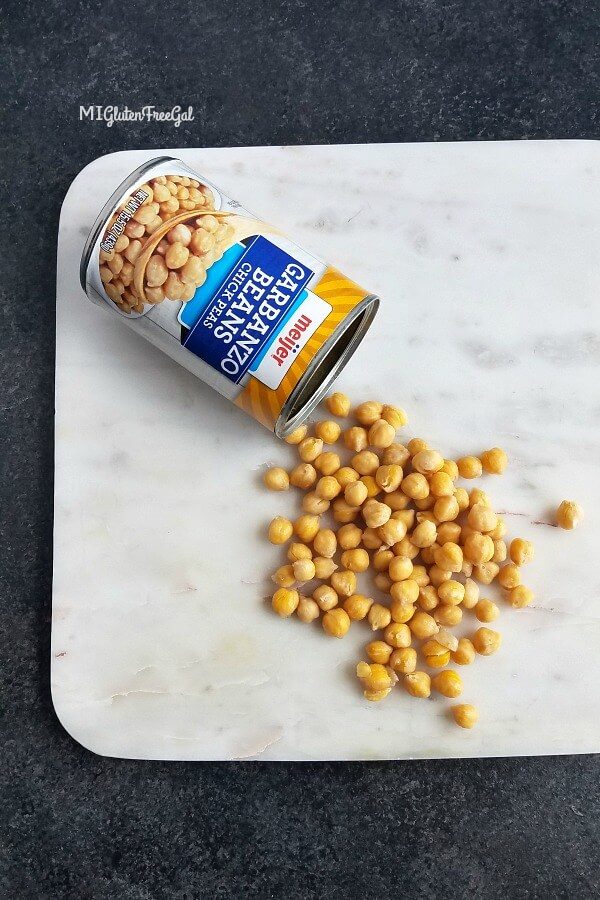 What Are Chickpeas?
The humble chickpea (also known as a garbanzo bean) is a powerhouse of fiber. Did you know that one cup of chickpeas provides half your daily requirement of fiber? The World's Healthiest Foods site even stated that those who ate chickpeas had lower total and LDL cholesterol than those who ate fiber from other plant sources.
How Do You Cook Chickpeas?
I almost never buy canned chickpeas. I buy them dry and boil a large batch of them. (Click the link to learn how to cook dried chickpeas.) Then I drain and dry them, stick them in a freeze bag, and freeze them to preserve their longevity. It saves you from extra salt and preservatives, as well as saves recycling all those cans!
Here are 4 ways that I enjoy incorporating chickpeas into my gluten-free diet.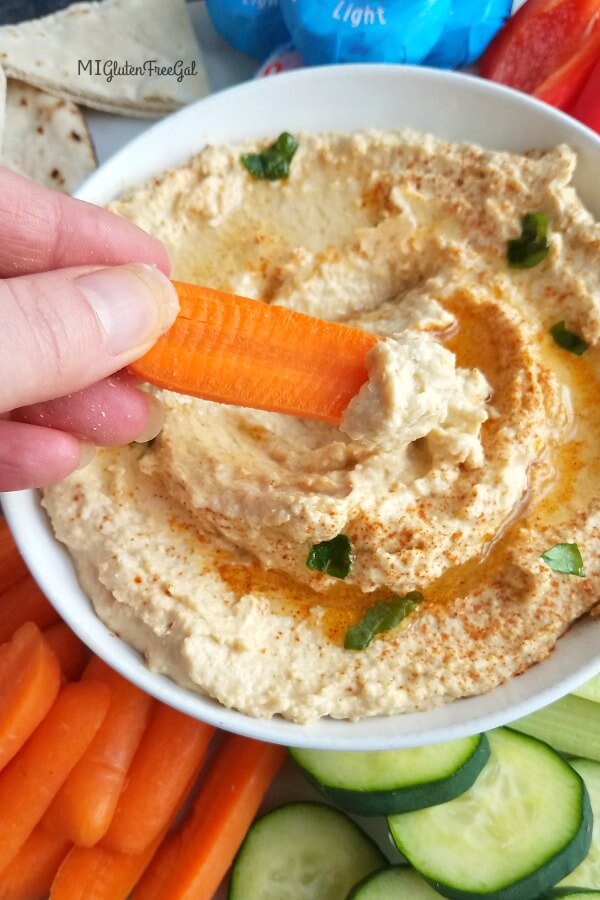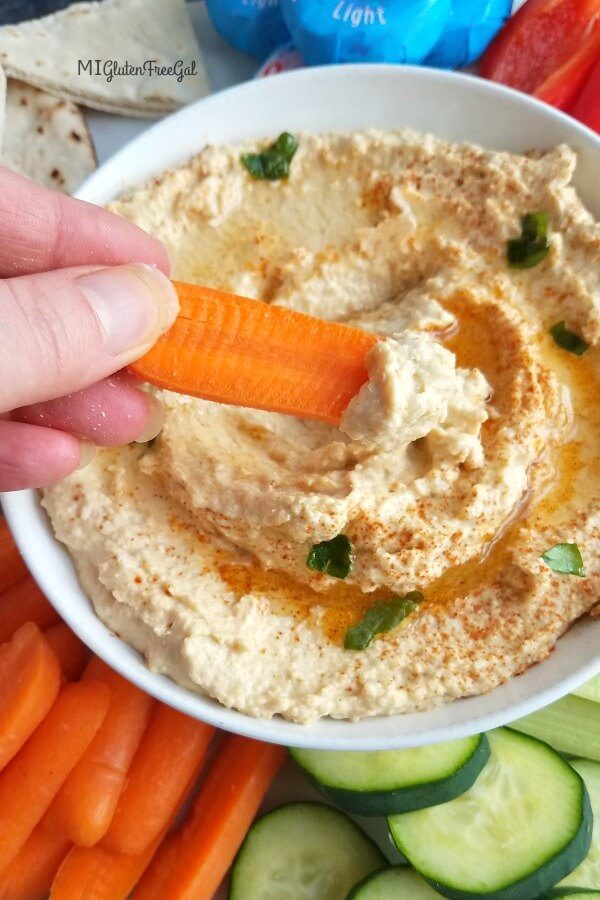 Hummus – Cooked/ Canned Chickpeas
The most obvious chickpea dish is hummus. Hummus is high in fiber and loaded with garlic and tahini. The combination of ingredients are a great way to fight against anemia. It's great paired with any vegetable or gluten-free cracker. It's a great dip to bring to parties and an excellent dip to add to a healthy lunch. Follow the link to my homemade hummus recipe and indulge in this healthy snack!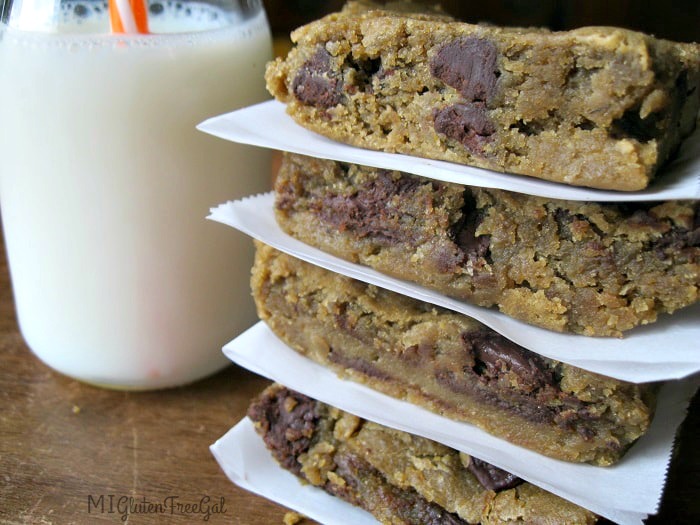 Blondies- Canned Chickpeas
While black bean brownies seem to be popular, these chickpea recipe blondie cousins should be getting some press. These Flourless Chocolate Chip Chickpea Blondies from Ambitious Kitchen use maple syrup as a sweetener instead of refined sugar. Did I mention that these are EGG FREE?
They do call for peanut or almond butter, but I think SunButter could also be used if you have nut allergies. These are thick and rich like fudge, not really a baked texture. It's a great way to sneak in fiber and protein into your kid's afternoon snack!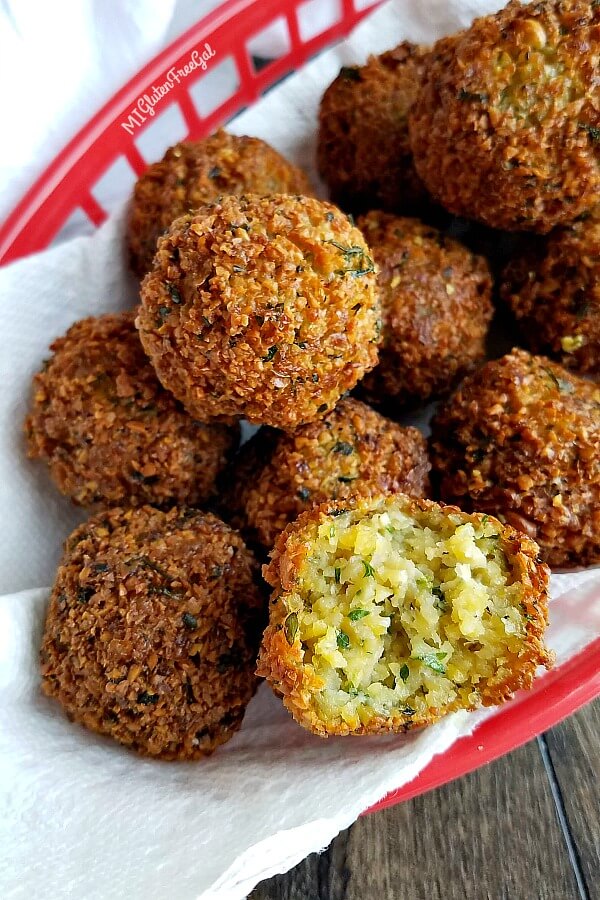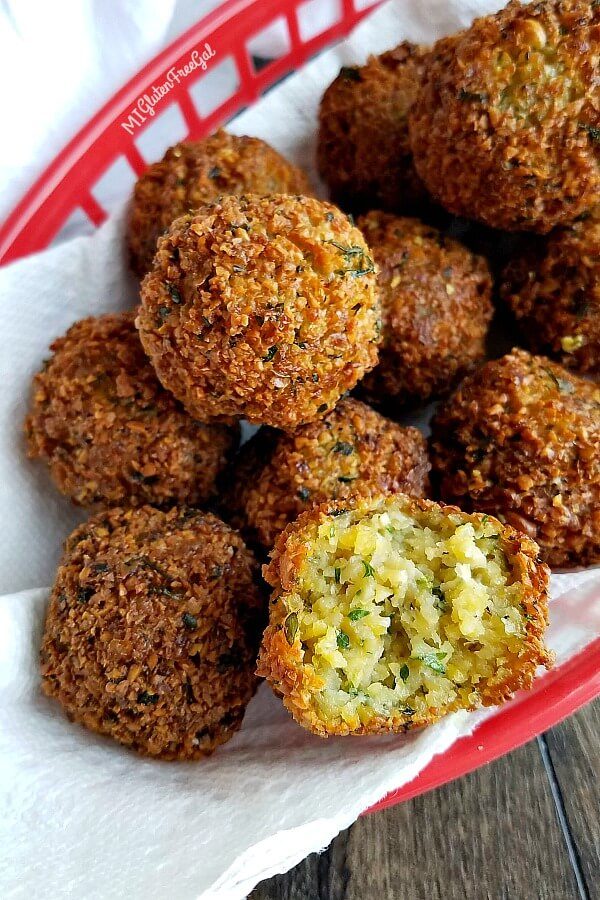 Gluten Free Falafel – Raw Chickpeas
Unlke the other chickpea recipes listed here, these falafel use RAW chickpeas. While they are soaked, they are NOT cooked. The soaked chickpeas are then ground with other spices, and deep fried. These gluten free falael are a labor of love, but one with a seriously delicious outcome.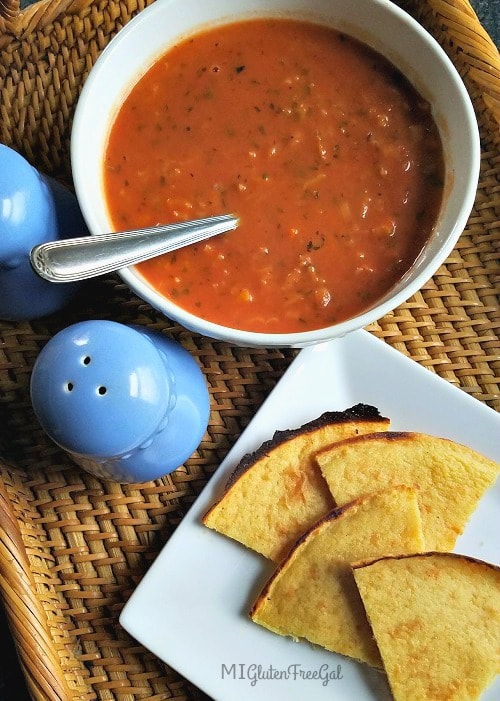 Socca- Chickpea Flour
Let's bring this chickpea lineup back to the savory side. Did you know you can make an excellent flatbread with equal parts chickpea flour and water? Socca is a traditional flatbread made in the south of France. Add a bit of salt, a touch of oil and a sprinkling of rosemary, and you have a snack you won't be able to set down.
Eat it on it's own, dipped in marinara, or any other dip on your mind. Socca also makes a great base as a pizza crust. You can see the recipe and more uses on my previous blog post about socca.
Other Gluten Free Chickpea Based Recipes I Recommend
Vegetarian Mock Tuna Casserole from Vegetarian Mamma
Quick Creamy Vegan Coconut Chickpea Curry from 40 Aprons (I eat this twice a month)
Chipotle Chickpea Burrito Bowls from A Saucy Kitchen
Chickpea Cookie Dough Dip from Chocolate Covered Katie
Crispy Air Fryer Chickpeas from Fearless Dining (Great Crunchy, Nut Free Snack!)
Gluten Free Vegan Pancakes (using aquafaba/ chickpea water) from Allergy Awesomeness
So what's your favorite way to use chickpeas? I'm always looking for new recipes to try! Leave me a note below!