10 Tips for a Gluten Free Holiday
As an Amazon Associate and member of other affiliate programs, I earn from qualifying purchases.
I was recently asked to present to a group. The topic? Tips for a safe gluten free holiday season. While I knew ones I wanted to speak on, my Facebook followers shared some of their tips, which I also pass on to you.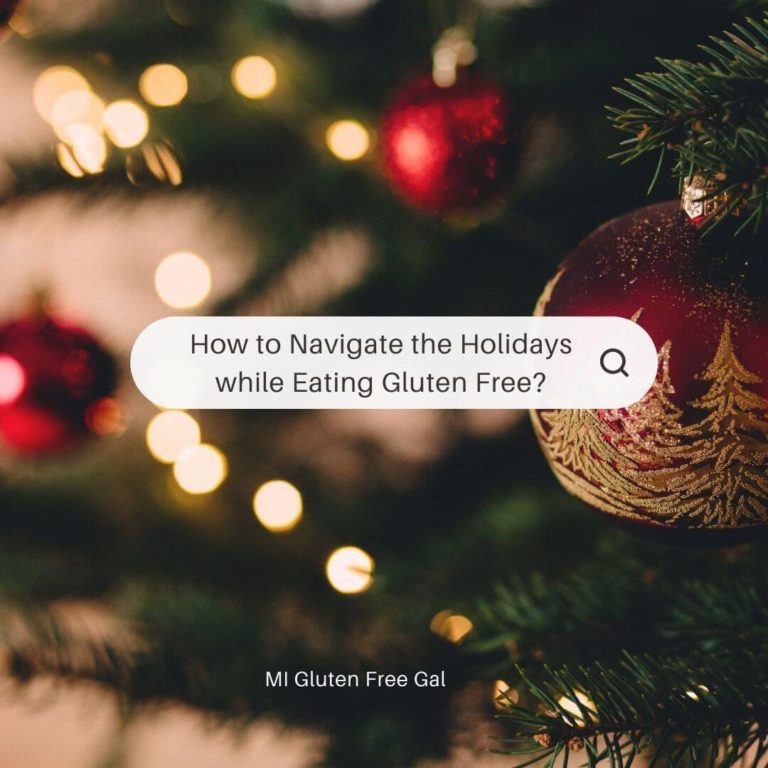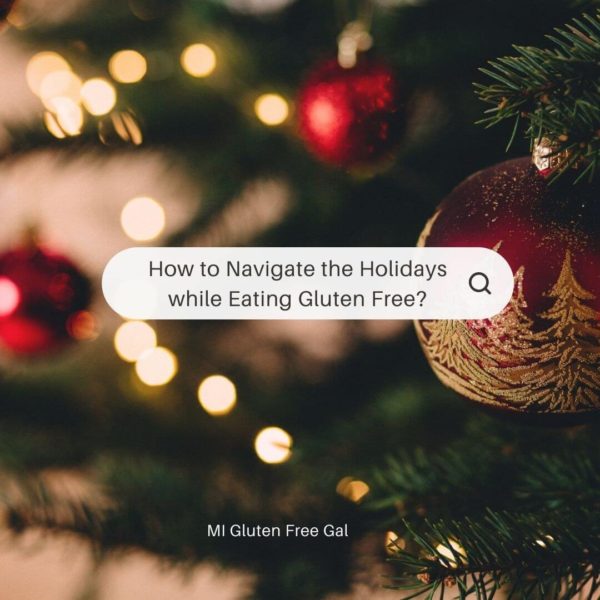 Holidays can be hectic for anyone. Throw in a dietary restriction and that adds another layer of complexity. We want to keep ourselves safe, but we also want the freedom to enjoy the holiday as normally as possible. That's totally possible if we prepare ourselves, and others, with a few reminders, first.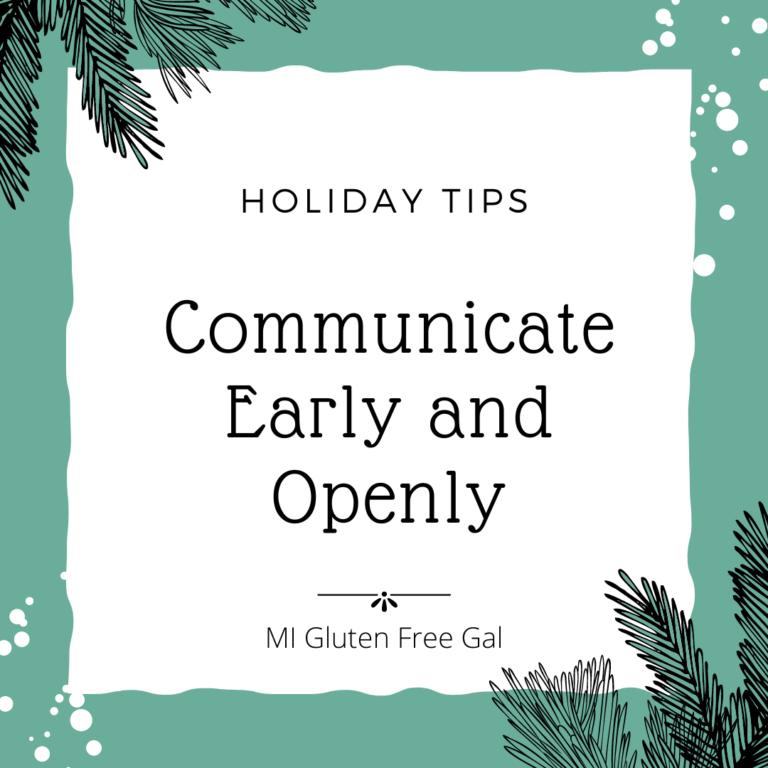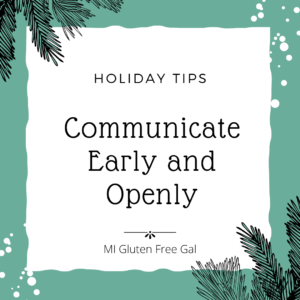 Start First with Open Communication
Communication is key in any relationship. This goes for gatherings with friends, family, and business colleagues. Especially if gatherings involve food. Ask about the menu ahead of time – and not just the morning of the event. Talk a week or so in advance. If the gathering will be a restaurant, call and ask questions during their least busy time – from 2 to 4 pm.
Are you hosting, and want to keep your household gluten free? People will always ask if they can bring something. Assign people to bring items that are naturally gluten free. Ask people to bring soft drinks or wine. Ask them to bring a vegetable, fruit or relish tray, and let them know you'll take care of the dip. Paper plates, silverware and napkins are a great thing to let others bring, as well!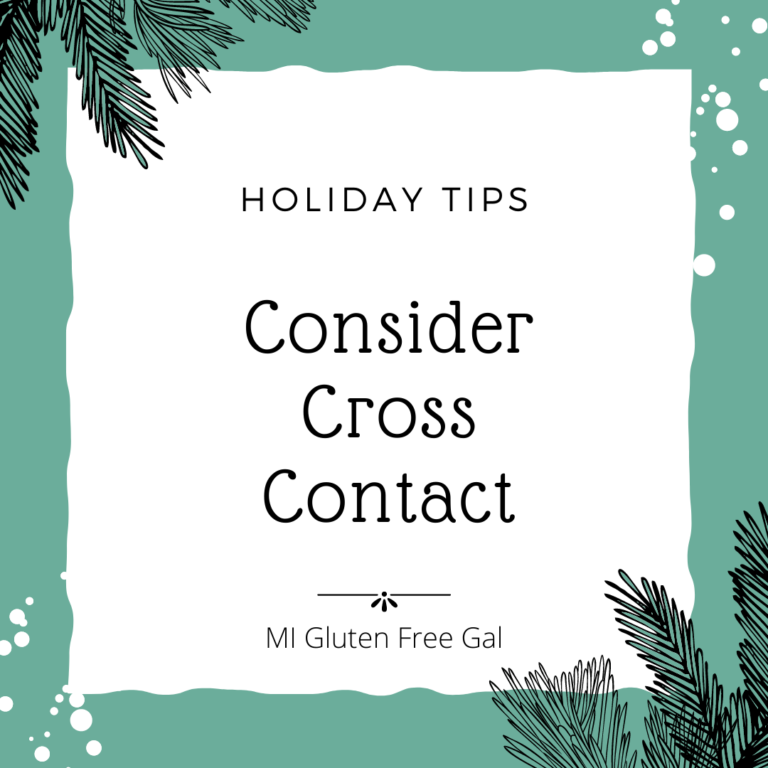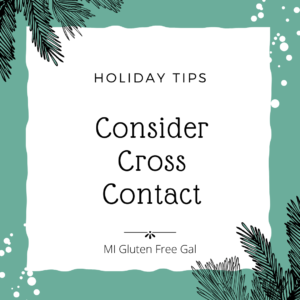 Cross Contact is a Real Concern
Not preparing the meal yourself? You'll have to ask how the food was prepared. Did they make gluten free baked goods on a separate day, to prevent airborne flour cross contact? Was gluten free pasta cooked in a fresh, clean pot of water? Strained in a dedicated colander? Were preparation utensils kept separate from gluten filled dishes?
A reminder during Christmas time. All gluten free cookie dough should be prepared, rolled and cut with dedicated utensils. Gluten free cookies and cakes should be frosted with separate spreaders/knives. Turkeys and game hens should only be stuffed with gluten free stuffing. Beware that most scalloped potato dishes contain flour.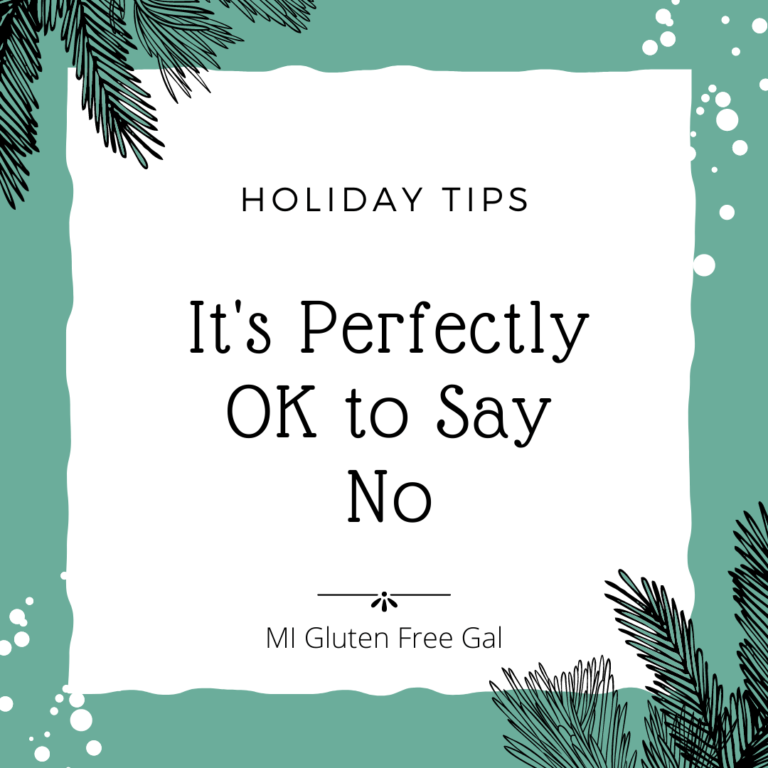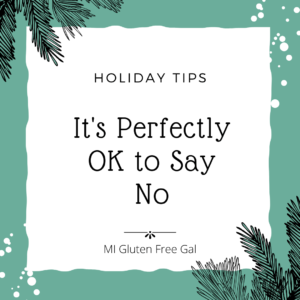 Uncomfortable Eating? Say No Thanks.
This is an important gluten free holiday tip. People mean well, especially at the holidays. Have you ever heard "But I made this just for you!" Regardless, if you're not comfortable eating something, it's ok to say no. This is especially true if we don't want to ask questions about food prep.
Sometimes if it's something being offered to me as a gift, and it's wrapped, I'll simply take it home and give it to my husband. He gets something special, and I keep my health in check. Want them to know where to get safe baked goods for you? Share my Michigan Gluten Free baker list, or Baltimore Gluten Free's list of businesses that ship.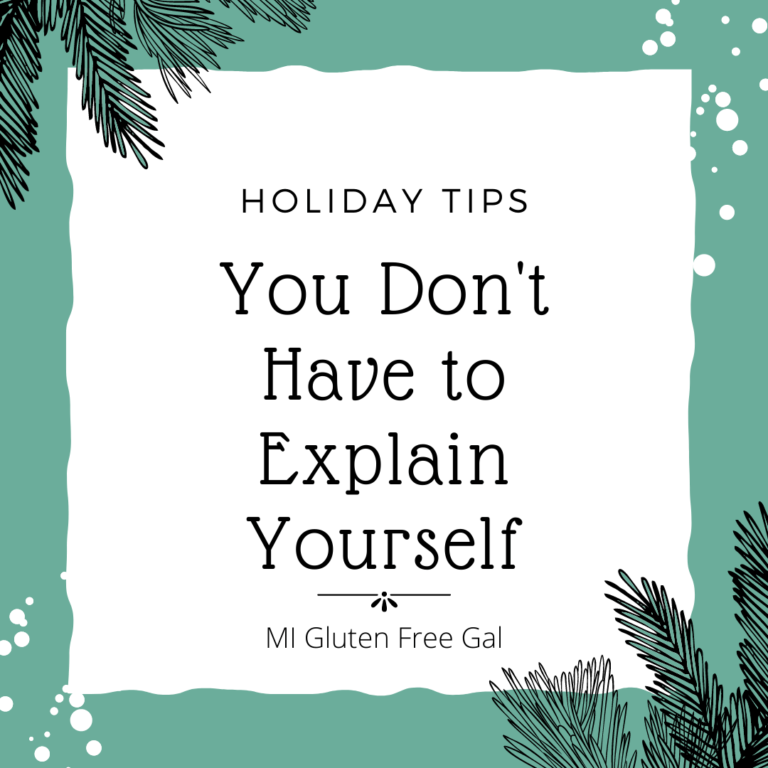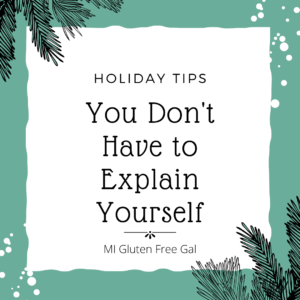 No Explanation Required
Holiday gatherings can include longtime family and friends, as well as new faces. People may ask about your gluten free diet out of sheer curiosity. You can choose to explain, but please know you don't have to. You can redirect the conversation onto a different topic.
In addition, don't worry about what others may think. Your physical and mental health is more important than one social gathering. Do your family members turn your gluten free diet into an issue? Sometimes boundaries have to be set. If they can't kindly join with you, you may have to avoid getting together. You deserve to be respected.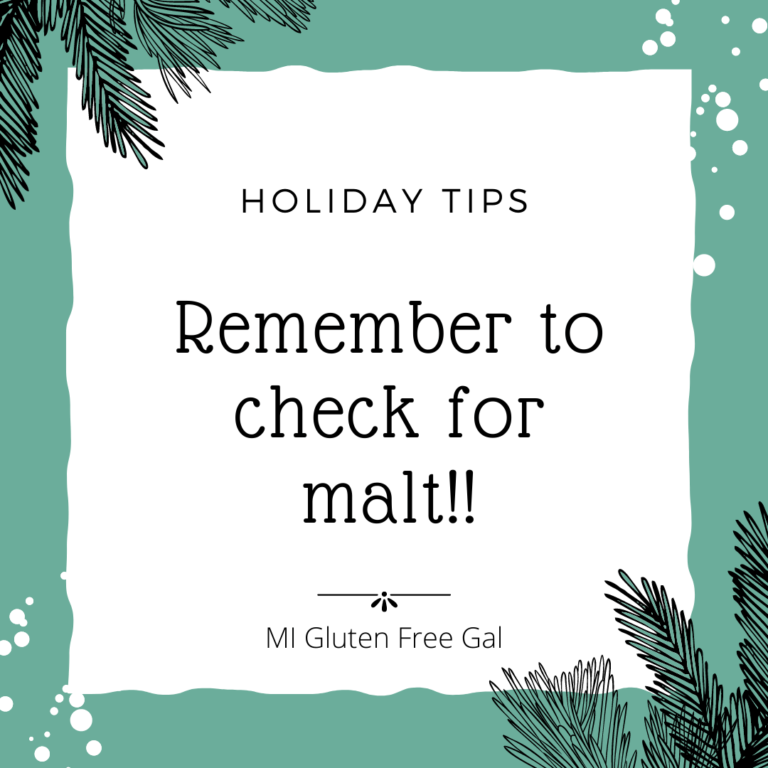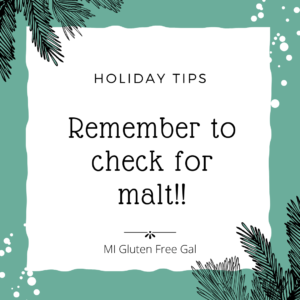 Beware MALT!
A reminder that barley malt is not one of the top 8 allergens. Therefore companies may not bring special attention to it on their labels. Remember that Kellogg Rice Krispies contain malt. In addition, candies with "crisped rice" likely contain gluten as well. (Such as Nestle Crunch.) Kellogg Corn Flakes contain malt as well.
At Christmas time, a reminder that Lindt truffles contain barley malt as well. (Their white chocolate ones are gluten free.) In contrast, all Andes Mints are gluten free, including their candies with cookie crunch. Cello Chocolate Covered Cherries are made in a gluten and peanut free facility.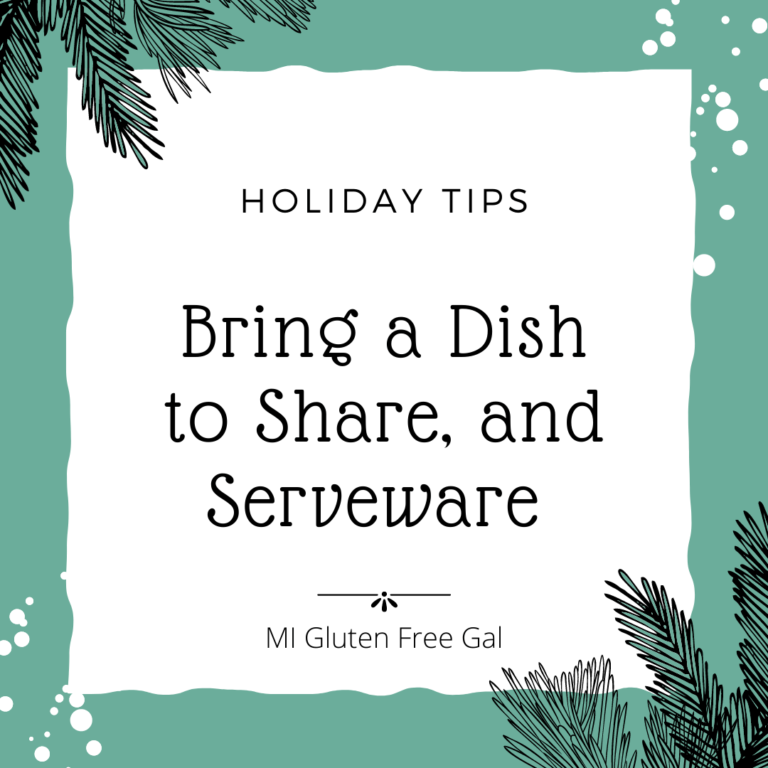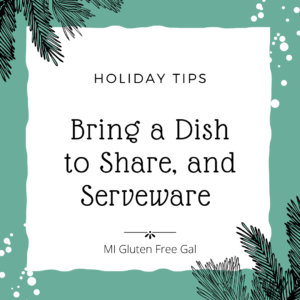 Bring a Dish to Pass, and a Spoon
The best way to make sure you have "safe food" is to bring a dish to share. I recommend bringing a dish that contains protein, so you can have a "main course" item. Impress your friends and family by bringing a delicious gluten free dessert, as well. My Black Forest Trifle and my Gluten and Dairy Free Mocha Cake come to mind.
Attending a potluck type of party? Ask the host if you can go first to avoid cross contact. I also recommend bringing your own unique serving spoon, so others won't be tempted to swap it to a different dish. A Facebook follower recommended "labeling dishes for anyone who may be have allergies. Such as 'gluten free, nut free, contains dairy' for example. I find labeling helps somewhat with cross contact."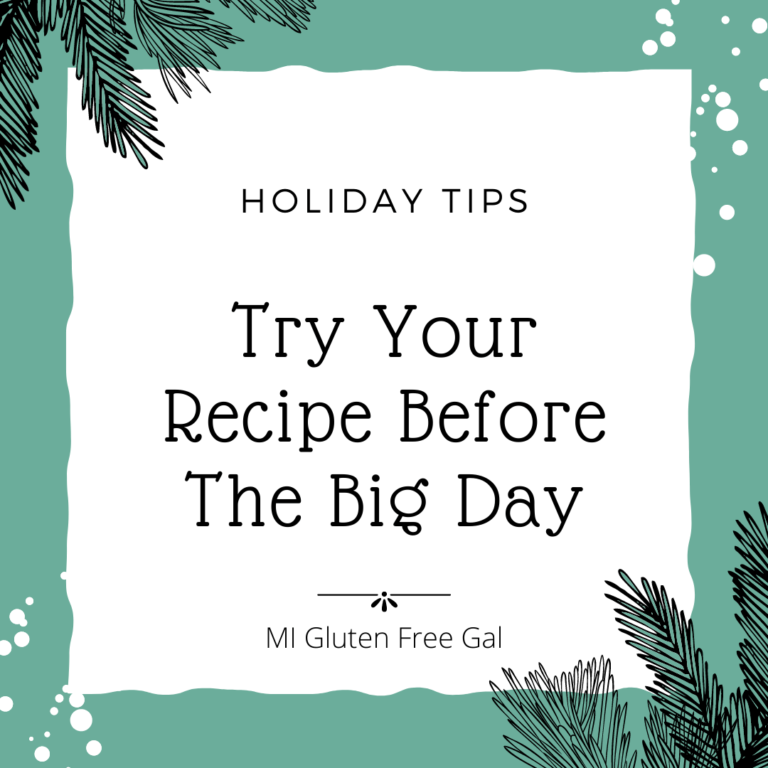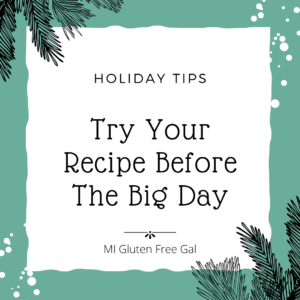 Practice That New Recipe, First
Planning on making a brand new recipe this holiday season? I highly recommend making a test batch prior to sharing with others. Especially if you're making ANY ingredient substituions. (That includes a different GF flour blend than what the recipe creator used.) No one wants to plan a dish to bring that turns into a disaster.
A Facebook follower also made this great point. "Don't wait until the last minute to buy special ingredients, like gluten free flour!" Like Santa, check that ingredient list and check it twice. Make sure you've bought everything you need before the grocery stores before baking. (And before they close for the holidays!)
One last "new recipe" gluten free holiday tip from a Facebook follower. "Whatever food you're expecting to miss for the holidays, swap it out for something even more decadent with a similar flavor profile, and you won't feel gipped at all. Can't have your aunt's brownies? Try flourless chocolate torte. Lemon bars? Make the shortbread crust with almond flour. Try rice stuffing with added onion, sausage, and chopped pecans."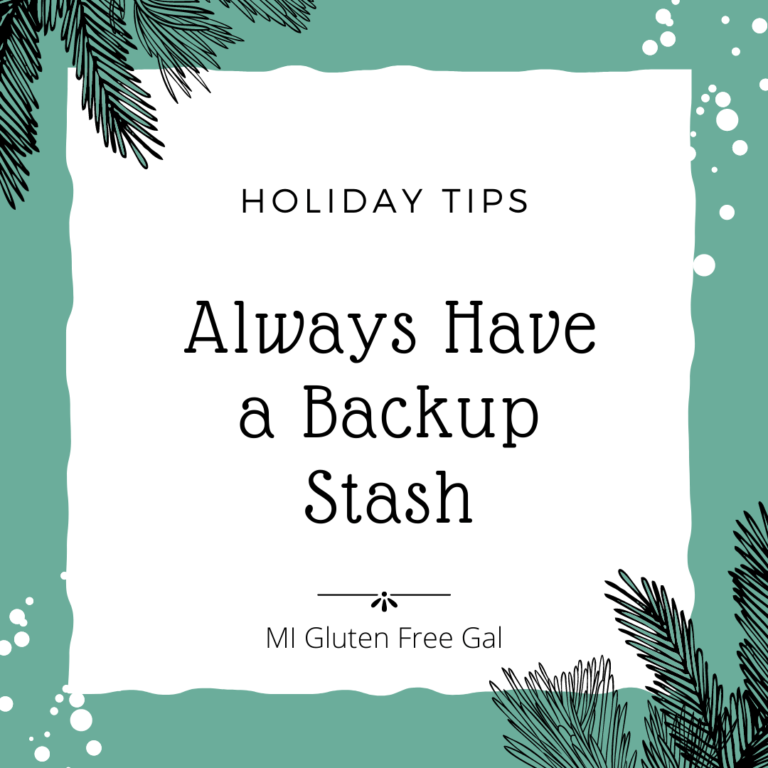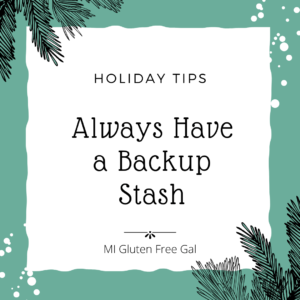 Have a Backup (and Forward) Plan
Have you seen the following meme? "Living with Celiac Disease is like a Picnic. You literally bring your own food everywhere." Those of us with food restrictions are known for our purses and bags full with ALL the snacks. Snack bars. Pre baked muffins. Our own slices of bread or buns. Prepare yourself with your own Celiac Safe stash.
Another good gluten free holiday tip is to eat something before hand. This way you can focus more on the people around you than a grumbling stomach. I've been known to eat something filling at home, and then stop for gluten free French Fries after an event from Red Robin, Five Guys or Chick Fil A.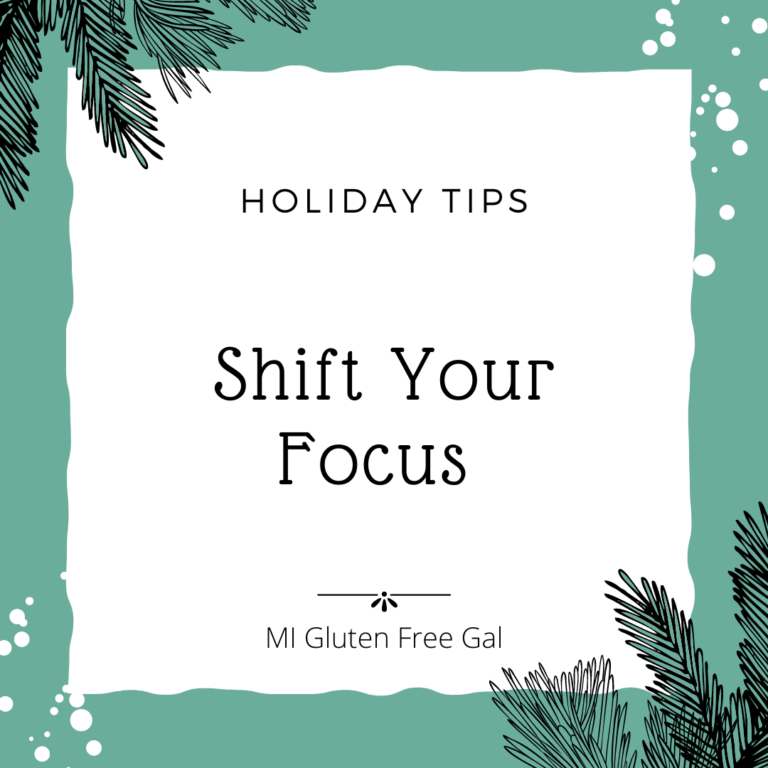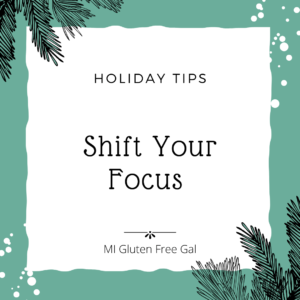 Relax and Focus
The holiday season has become frantic and hectic, food or no food. Try to find ways to relax, destress, and simply focus on being with those you love. (And who love you in return!) As one of my Facebook followers said, "Don't give food the power to steal your joy."
Maybe instead of food gatherings, meet with friends and family for an activity. Have a girls day and get a massage. Go for a hike and end the day with a hot cocoa bar, like this one from Allergylicious. Gather friends (and funds) together and buy gifts for a non-profit and meet for coffee afterwards. Giving to others always restores my joy and faith in humanity.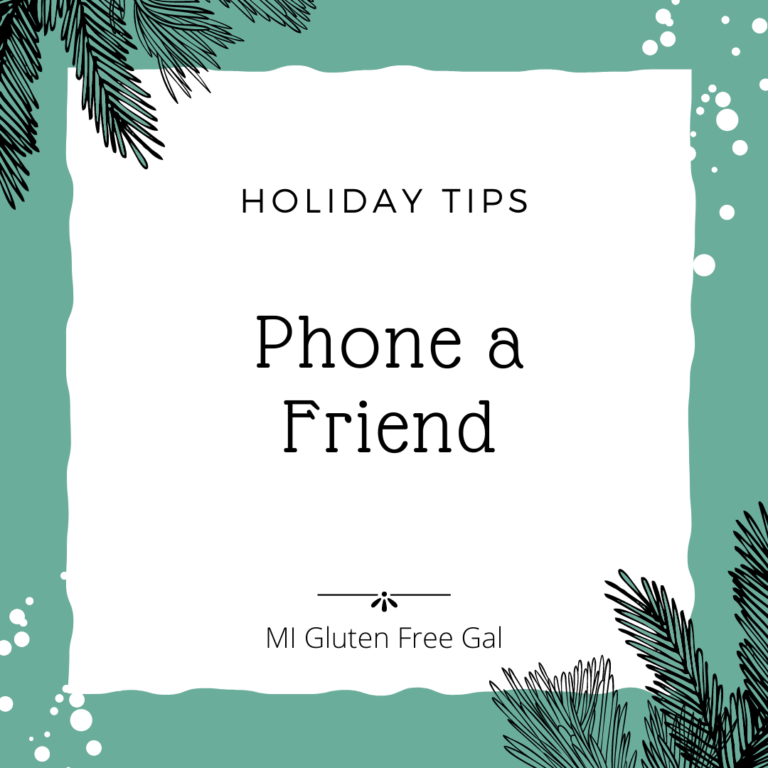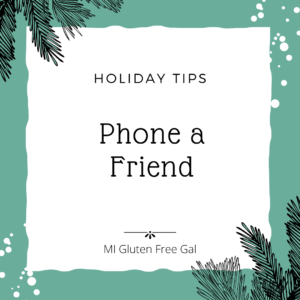 Phone a Friend
Despite all of our preparation, things may still be less than perfect. I love the "Phone a Friend" suggestion from my friend Johnna's 10 Tips for Softer Holidays post. "Designate a friend now that will agree to listen to you on the phone for 15 minutes while you decompress about the stress of your family gathering/work party/social function."
My Final Gluten Free Holiday Tip
This following was a comment left on my Facebook page. It was so good, I wanted to share it here.
"There is no rule about eating holiday food only at the holidays. Keep yourself safe at events and consider having a separate day where you make your favorite dishes in a safe version. When we have an off weekend, I'll make a scaled down version of the holiday meal. My family never complains and I end up with leftovers I can eat (and trust)."
"Also, asking a million questions makes me uncomfortable, so I'll busy myself and eat what I can. I usually have a snack before and bring a dish I can eat, then focus on the veggie tray, etc. Sometimes I'll make a dish and a dessert, so I can be social over coffee at the end of the meal."
If you'd like to see all the comments from my followers, or to add your own gluten free holiday tips, visit my Facebook Post.
Consider getting a monogrammed cutting board or spoon. Instead of placing your name on it, have them write "gluten free," and they'll be great to take to gatherings! Words with Boards makes amazing boards as well.
This post contains Amazon affiliate links. Purchases made through those links, or the Amazon search bar above, helps support this blog with no extra expense to you. (and no add'l ads!) Thank you for your continued support!**