Flint continues…..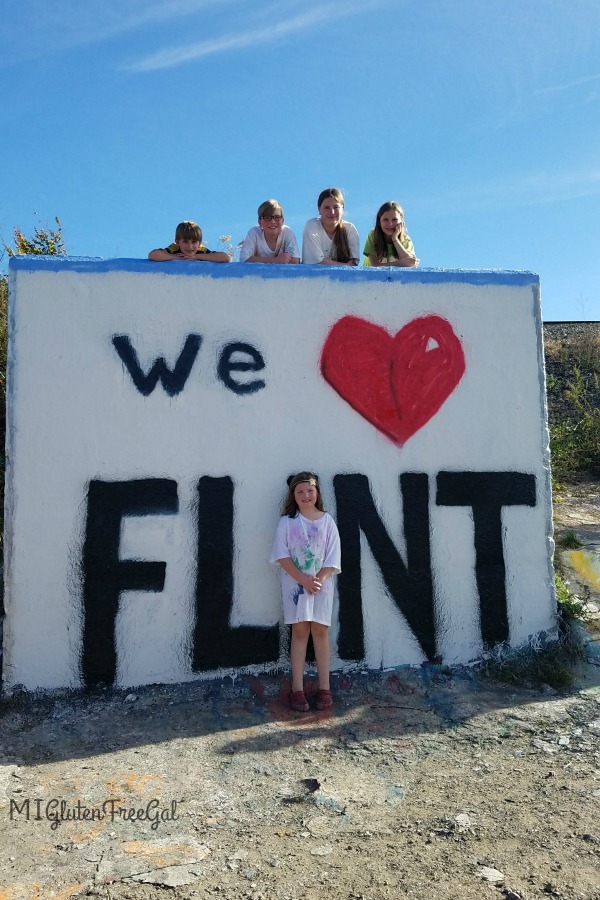 Flint continues. There are so many words I can use to finish that phrase. For certain, living in Flint continues to present its challenges. It would take all my fingers and toes to count the number of times people have suggested that we move. I'd be lying if I say my husband and I haven't discussed it. However, there is a remnant here in Flint who envisions a better future. Better water and schools. Better economy and community. For certain, it's not going to be easy.
Please don't get me wrong. I'm not naive.  Two years after I shared about the "Flint Water Crisis", our  water woes continue. A portion of the water pipes have been replaced. However, experts estimate it will take until 2020 to replace all of them. In the meantime, our government is telling us that our water quality is restored.. The mayor and city council canceled a previous agreement to get water from the Karegnondi Water Authority, because of concern of our inability to treat it properly. Instead, we agreed to pay Detroit for water for the next 30 years. Sadly, it may take 30 years to replace the trust our city has broken.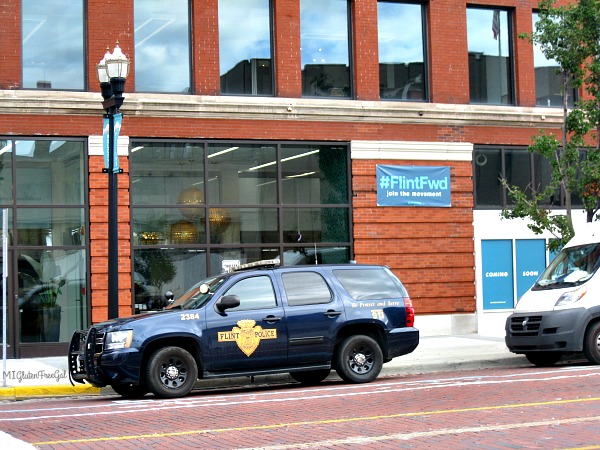 Flint continues to battle high crime. Police response times are terrible. Someone stole our central air this past summer. The police department never even showed up. Citizens have become apathetic in calling police for the crimes in their neighborhood. Therefore, statistics look like crime has diminished here in Flint. Flint continues to have its silence shattered by the gunshots of hateful violence. Only a few months ago, a gas station attendant was murdered in broad daylight, a victim of angry drug dealers. Only a block from my house.  It pierced my heart, and I shared about it in my gluten-free Pumpkin Chai Snickerdoodles recipe.
There are so many more negative things that I could highlight. The questionable police chief. The crooked councilman. To be honest, I have a hard time focusing on the good myself, sometimes. However, Flint continues to have bright shining moments, if you look for them amidst the darkness. New investment. Education expansion. Demolition of blighted houses, making way for new development. Sources of joy.
Flint continues to persevere. There are people here with vision. Let me share a few, and bare with me if I run long-winded.
Communities First, Inc
Don't pass this video by. PLEASE watch it. It makes me cry. It makes me cry, because the brokenness you see in this video is literally my neighborhood. The burnt out, abandoned apartments you see in the first 30 seconds is only half a mile from our house. We walk these streets. We volunteered at the abandoned, graffiti – covered Coolidge Elementary Glenn speaks of. However, it also makes me cry tears of joy. Of hope, because Communities First, Inc. has decided to take a stand. As Flint continues to rebound, it is non-profits like this that will change this city. If you want to help Flint rebound, invest in organizations like these.
St. Luke N.E.W. Life Center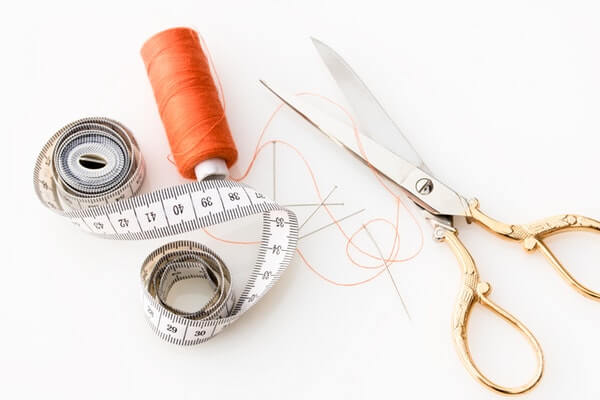 The N.E.W. Life Center started when two nuns had a desire to see real change happen. What started as a concern to clothe the needy turned into a full scale sewing educational center and business. New Life Center started training women to sew and make scrubs for local hospitals. Now they clothe hundreds in Flint and beyond. Maybe thousands, as they now produce high quality vests for one of Michigan's most iconic brands, Stormy Kromer. New Life Center does more than job training. They house a food pantry, run a lawn care business run for men looking for jobs, and so much more. You can read more about their amazing accomplishments in this Flintside article. Want to invest in their vision? Visit their page to donate time, materials or money. Buy a tartan red and black Stormy Kromer vest,  which may allow them to employ and impact even more women.
Flint Crepe Company, Robb Klaty and Coffee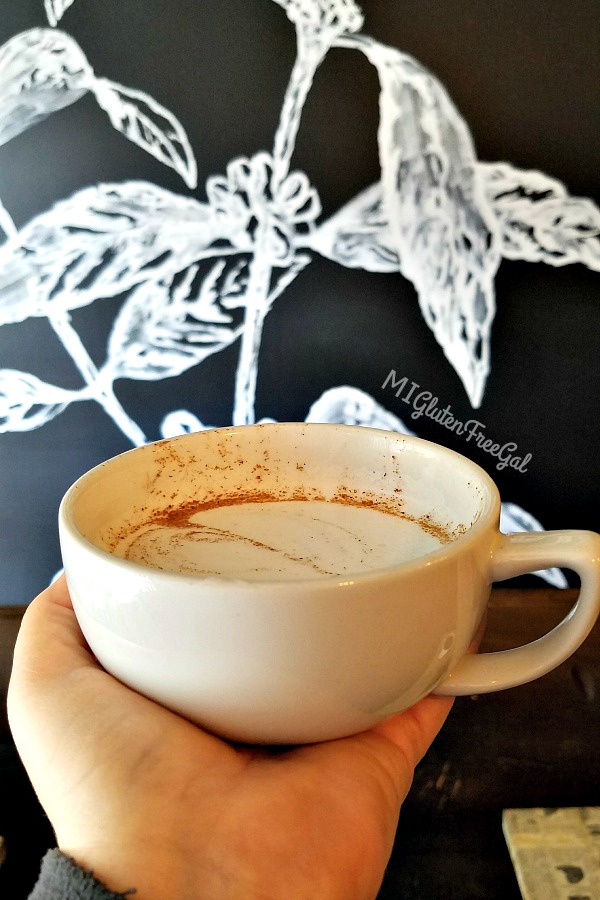 In my opinion, one cannot talk about downtown Flint without mentioning Robb Klaty. During a time when others were quick to leave Flint, Robb set up shop. Quite literally. Robb opened the Flint Crepe Company location in downtown Flint in 2011. He focused on great food with locally sourced ingredients. He also chose not to focus on himself. Every Tuesday a different charity is highlighted that receives a portion of the days tips.
Klaty's investment continues to factor into Flint's reconstruction. What started as one small business turned into a continuing downtown expansion. He now also owns Table & Tap, which features Michigan -made beers, Tenacity Brewing, where he brews his own beer, and now Heyday Coffee. Klaty opened Heyday coffee when he realized he could provide an outlet for Blue Line Donuts, a business run by the local homeless shelter that used the project to teach men and women business skills. If you want to help turn Flint around, visit one of his businesses. In fact, visit any of these wonderful Flint coffee shops helping transform Buick City into Coffee City, USA. With their help, good things are truly brewing here.
Kettering University and the University Avenue Corridor Coalition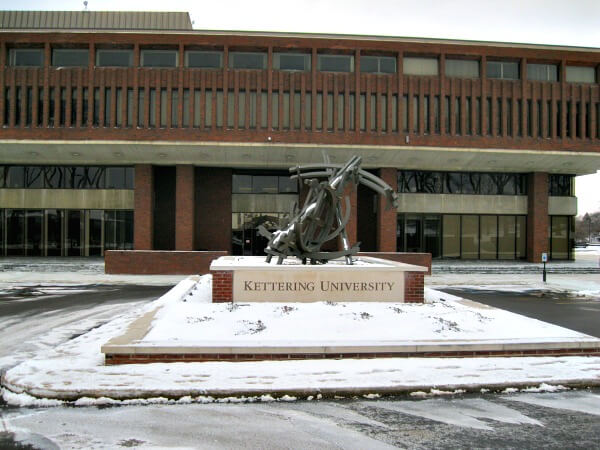 The transformation that Flint continues to experience along the University Avenue Corridor is astounding. Kettering University, formerly General Motors Institute, realized the positive impact they could, and should have on the community around it. Mobilizing surrounding businesses, they inspired the creation of the University Avenue Corridor Coalition. The result? Blighted, dangerous homes finally removed. A historic football stadium now resurrected to its former glory. Problematic liquor stores, breading grounds for violence, now replaced by new businesses that benefit the community. The change to the neighborhood is nothing short of breathtaking. Maybe breathtaking is the wrong word. Maybe the word is breath giving, as it restores hope. Want to help further the hope? Run in the CRIM that passes through this space. Support the businesses, like McLaren and Hurley hospitals and U of M Flint, who partner in this initiative. Donate to Carriage Town Ministries, benefiting the homeless and the poor. If nothing else, speak WELL about Flint.
Uptown Reinvestment Initiatives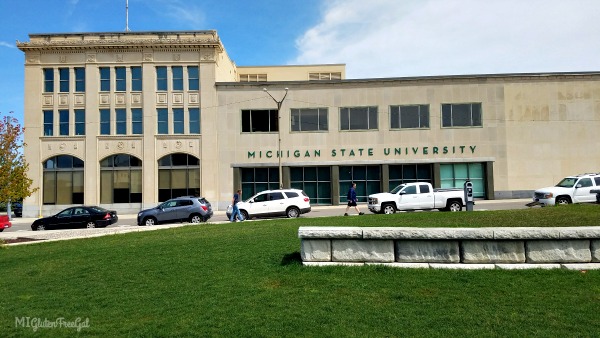 Flint continues to improve, partially at the hand of major investors. Uptown Reinvestment, wanting to "build a vibrant future for Flint," invested big bucks into our downtown. With their help we have a new Flint Farmer's Market, voted one of the best in the country. Uptown's investment helped create the new Michigan State University campus downtown. This campus focuses on healthcare, training interns at local hospitals. Also, they use their resources to help mitigate the effects of the Flint Water Crisis o children. Most recently, Uptown's passion for making old things new included the grand restoration of the Capitol Theater. Originally opened in the 1920's, a new generation of Flint residents now appreciations the beauty of the past. Want to help in the reinvestment of Flint? Visit the Farmer's Market. Take in a show at the renovated theater. Dine downtown, walk down Saginaw, and enjoy the beauty of our city.
And So Many Others
There are so many others investing in this city, more than I can possibly name. (Flintside strives to share many of them. I highly suggest subscribing to their online newsletter.) People and organizations and businesses that chose to stand up to fear and put down roots. Support them. Come to a Flint Firebirds hockey game. Donate to the Food Bank of Eastern Michigan, as they feed over 330,000 people a year. Buy handmade, Flint-made clothes from GoodBoy Clothing. A business created to weave themselves "into the fabric of their communities contributing to the good." Because that's what Flint needs, people and businesses seeking out the good and encouraging it to grow.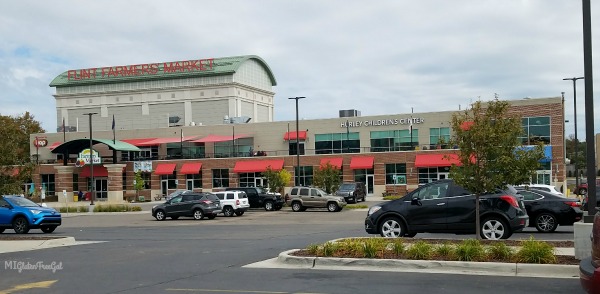 As Flint continues to rebound, those of us living here will roll up our sleeves to help. You can invest in us too. Donate to those doing good. Visit our city. Run through our streets. Buy our goods. Join us for a cup of coffee. And although some gave me flack for it two years ago, continue to pray for our city. Pray that hearts and minds change, both for our citizens and our leaders. Most of all, stand up for us. When the media kicks down, when memes make fun of us, speak up for those who might be starting to lose their voice. Lend us a bit of your emotional strength, maybe your financial support, and let us show you just how amazing Flint can be.