The GF Cookie Lady- Sterling Heights
As an Amazon Associate and member of other affiliate programs, I earn from qualifying purchases.
I'm a total cookie monster. Which makes me happy for small businesses like The GF Cookie Lady near Sterling Heights, MI. She gets to make the gluten free cookies, and I get to eat them!
**This is an interview with the owner. Please scroll to bottom of page for bakery address, phone number, website, email and social media links.**

I love cookies. While I enjoy cake and pie, I will almost always take the cookie if I'm offered the option of the three. Especially if it involves chocolate. If you're a cookie monster like me, and live in the Sterling Heights, or the Macomb County area, you'll want to know about The GF Cookie Lady.
Leslie Rasmussen started her small side business with one particular cookie in mind. Gluten Free Chocolate Crinkles. From there, she's added snickerdoodles, chocolate chip, and even grain free and vegan options. Learn more about The GF Cookie Lady, in Leslie's own words.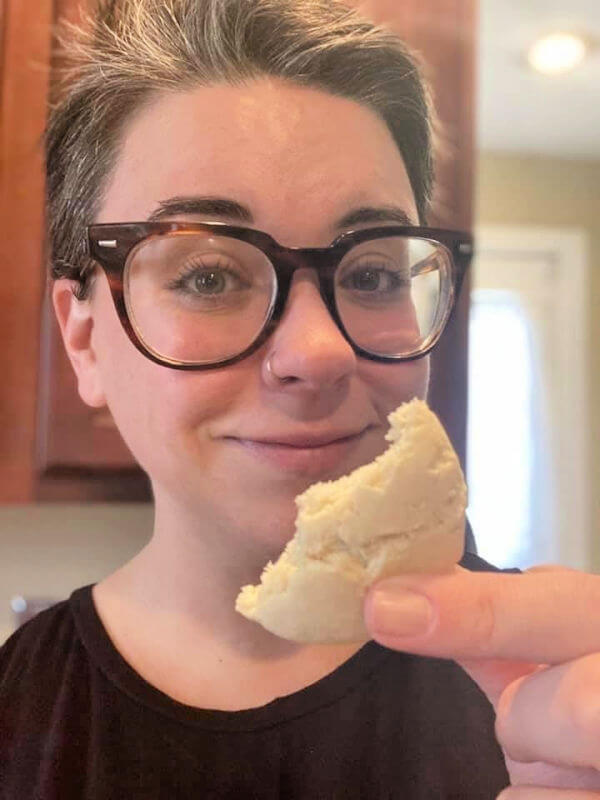 1. What inspired you to become a baker? Why the focus on gluten-free?
I started gluten free baking after I had to cut gluten from my own life. (I developed an intolerance that triggered migraines). I chose to start a small side gig baking gluten free treats for Christmas. My absolute favorite cookie is the chocolate crinkle, and I missed it during the holiday season. So I used my granny's recipe, and tweaked it a bit. Two of my best friends eat gluten free, one due to Celiac Disease, and they agreed to be my taste testers. They were impressed.
2. Are there other highlights of your products? Dairy-free, egg-free, nut-free etc?
Many of my cookies are dairy free. While I'm not lactose intolerant, milk makes my skin break out, so I don't use milk often in my kitchen. I have experimented with a handful of vegan options, too. Eggs, nuts and peanuts are present in my kitchen.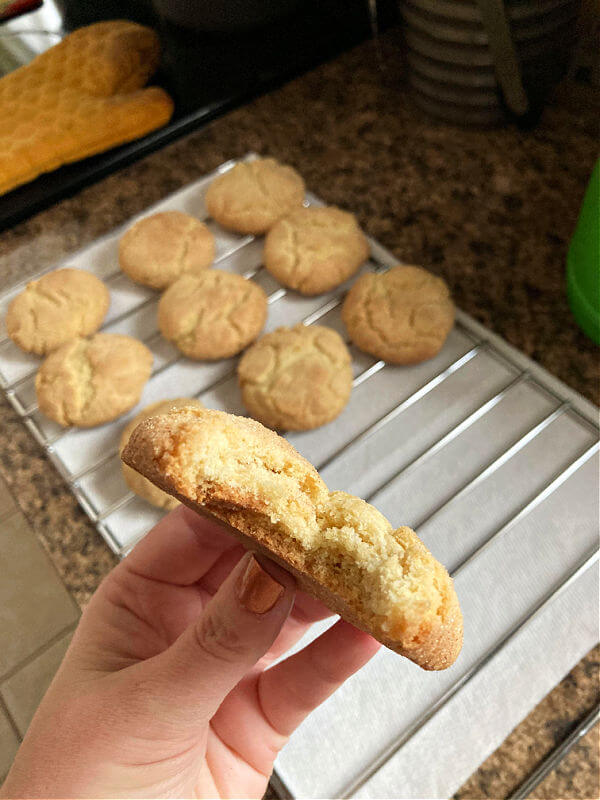 3. What steps do you take to ensure that The GF Cookie Lady goods are truly gluten-free?
I use certified gluten free products. For flour, I primarily use King Arthur's Measure for Measure blend. If a product label doesn't specify gluten free its status, I search the company's website (or contact them) to verify that the product is in fact gluten free. I rarely use oats, but when I do, I use Bob's Red Mill gluten free oats. I use them primarily for my oatmeal cookies.
*My children do eat regular bread in the house, but there is no other wheat flour or wheat based products in my home. All surfaces are cleaned prior to baking. I use clorox to clean all of my surfaces prior to baking. Everything is washed by hand with its own cleaning supplies.
4. Can you share a story of a customer who's been greatly impacted by your business?
My friend Sue automatically comes to mind. She lives with Celiac Disease and has a sweet tooth like I do. I love surprising her with treats! I also baked a trial wedding cake for a customer, which was a fun endeavor. The flavors included gluten free chocolate Arabic coffee cake with raspberry compote and Baileys buttercream! I've also made birthday cakes.
5. What would you like consumers to know about The GF Cookie Lady?
I'd love consumers to know that this is FUN for me! My gluten free cookie baking business is a side endeavor, as I also work a regular job. I use my free time to bake and share my love of baking with other people. I'm a mom of 3 wild boys, and baking brings me peace. I hope my cookies bring you joy and peace as well.
The GF Cookie Lady
Sterling Heights
Facebook | Instagram | Email
No storefront. Preferred method of contact for Orders- Email
Orders can picked up from Leslie's house.
She also offers delivery within a 50 mile radius for an additional charge.
Cash, Check, PayPal, Venmo, and Zelle are accepted for payment.
48 hours notice required for orders.
The GF Cookie Lady is one of many dedicated gluten free bakers across the state of Michigan. Click this link to see a comprehensive list of all the gluten-free bakeries in Michigan, complete with interactive map!