Krafted: Gluten Free & Vegan Treats in Metro Detroit
As an Amazon Associate and member of other affiliate programs, I earn from qualifying purchases.
Life is better with cookies. Especially gluten free cookies with large chunks of chocolate. Find those, and more vegan eats, from Metro Detroit's Krafted!
**This is an interview with the owner. Please scroll to bottom of page for bakery address, phone number, website, email and social media links.**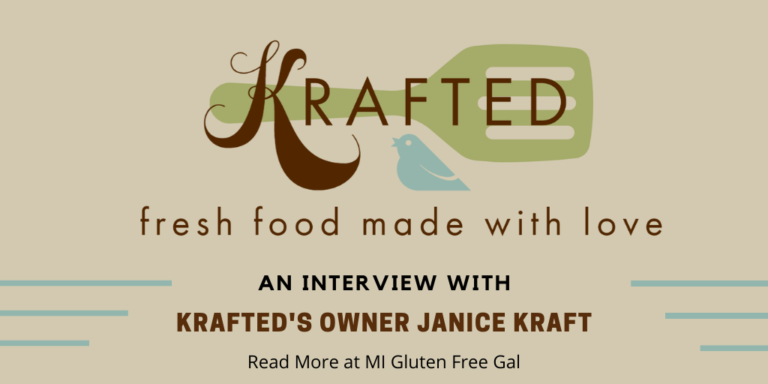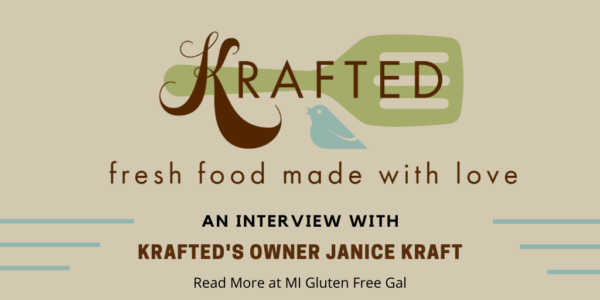 I first discovered Krafted through the Instagram hasthag #glutenfreeMichigan. It's a mainstay in most of my own Instagam posts. Thru that hashtag, I've discovered some other great bloggers and businesses. However, I always check with bakers who use that hashtag. Some may not use dedicated pots, pans, utensils, etc.
So I was overjoyed when I connected with owner, Janice Kraft, and realized she lived with Celiac Disease, too! As she states in her Instagram bio, eating gluten free is not "a choice" for her. Learn more about her home-based gluten free baking and cooking business through our interview, below.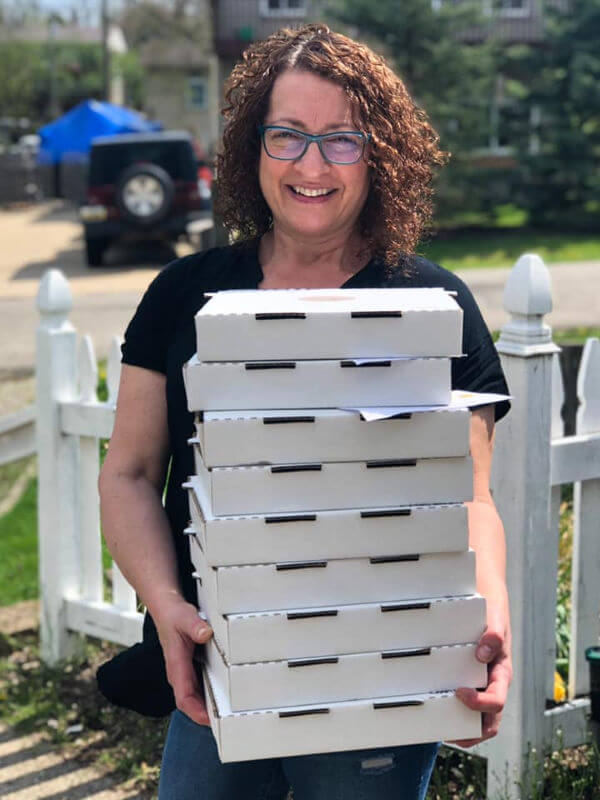 1. What inspired you to become a baker? Why the focus on gluten-free?
I've been in the kitchen since I was barely old enough to reach the counter. Growing up in the restaurant business, feeding people has always been my passion. I have been vegan by choice for many years. However gluten free became a necessity when I was diagnosed with Celiac Disease. My kitchen became a dedicated gluten free oasis from that moment of diagnosis.
2. Are there other highlights of your products? Dairy-free, egg-free, nut-free etc?
All my baked goods and products contain no eggs or dairy. Also no animal products, because I follow a vegan diet. I do use peanut butter in my kitchen. In addition, I'm more than just a baker. I also make soups and other entrees. I simply share a lot of my cookies on social media. 🙂
3. What steps do you take to insure that your products are truly gluten-free?
I purchase as many certified products as I can. Apart from certification, I research products until I am satisfied whether they are safe or not. Because of the risk to my own health, I am very careful and conscientious. Soon we will be using GF Harvest purity protocol oats for our oatmeal cookie bars.
4. Can you share a story of a customer who's been greatly impacted by Krafted?
Since my business is a fledgling business I don't have many of these stories yet. However, I do know that when I deliver a gift box or basket to someone that eats gluten free, they are always so ecstatic. Often this is even more exciting for the children who tend to feel left out when others can eat all the desserts or treats. I have multiple Facebook reviews from repeat customers.

5. What would you like consumers to know about Krafted?
I am passionate about providing a gluten-free vegan product for everyone. I work hard to develop recipes that make everyone say "WOW!" In fact, the majority of my customers are not necessarily gluten-free or vegan. They just love my products! This is a testament to the quality I work to achieve.
My tagline is "fresh food made with love." I put a lot of love into my baking and cooking. I appreciate all the support I have had already, and can't wait to be able to bring my products to more people in the near future! I don't have a storefront yet, but hope to soon. In the meantime, connect with me via social media, and I will arrange pickup or delivery of my home cooking to you!
6. Where Can People Find Krafted Baked Goods?
Right now my products are available at Joe's Produce in Livonia, all Westborn Market stores, all Hollywood Market locations, Holiday Market in Royal Oak and Birmginham, Cantoro Italian Market in Plymouth, Rumi's Passion in Plymouth, GreenSpace & Go in Royal Oak, Java Coffee House and The Corner Social in South Lyon. Our products are also available at Tippins Market in Ann Arbor and Woodward Corner Market in Detroit. We hope to announce more locations soon, so stay tuned to our social media accounts!
Krafted
(Commercial Business)
Birmginham, MI
Facebook | Instagram | Email
Krafted is one of many great, dedicated gluten-free bakeries across the state of Michigan. Click this link for a comprehensive list of all the gluten-free bakers in Michigan as well as an interactive map so you can visit them yourself!
**All photos were provided by Krafted.**