King Arthur Gluten Free Muffin Tops
As an Amazon Associate and member of other affiliate programs, I earn from qualifying purchases.
I Love Making Whoopie. Whoopie Pies, that is. Please know that whoopie pie pans are not a one hit wonder. These pans are perfect for making King Arthur Gluten Free Muffin Tops, loaded with fresh blueberries, and so much more.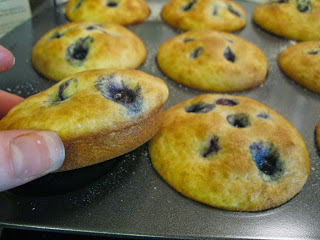 Why I Trust King Arthur Baking Products
I love the King Arthur Gluten Free Muffin Mix. No, they're not paying me to say that. Almost every one of their gluten free mixes that I have tried has turned out perfectly. Their gluten free pancake mix makes the best waffles . I made the most amazing chocolate trifle for Christmas with their gluten free chocolate cake mix. Plus, I use their Measure for Measure flour mix to make my Cherry Chocolate Chunk Cookies.
While traditional wheat flour is fortified with vitamins and minerals, most gluten free flour blends do not. However, King Arthur stands out as one of the few brands that do fortify their products. This includes their Measure for Measure and All-Purpose Flour blends, their muffin mix, and many other products. (*Note- A few of their mixes contain gluten free oat flour, like their cookie mix and pumpkin bread mix.)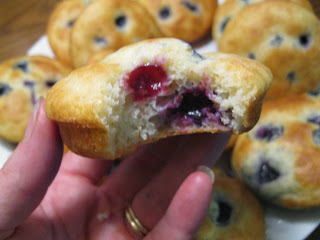 Gluten Free Mixes Make Things Easier
Fact. Not all gluten free baked goods need to be made from scratch. They allow us an easy base to which we can add our own unique touches. Case in point – I remembered that I still had a box of King Arthur Flour Gluten-Free Muffin Mix in my cupboard. In addition, I was down towards the last of the hand picked blueberries from Montrose Orchard. Therefore, I decided to try my hand at muffin tops.
Have you ever made something SO good that you even amaze yourself? Yeah, that's what these King Arthur Gluten Free muffin tops are- AMAZING! In all honesty I was writing another blog post and saw these pictures in my file and I wanted to eat one right then. Lucky for me I froze the leftovers. I could devour them at my own leisure. They warmed up perfectly in the microwave and lost none of their original flavor.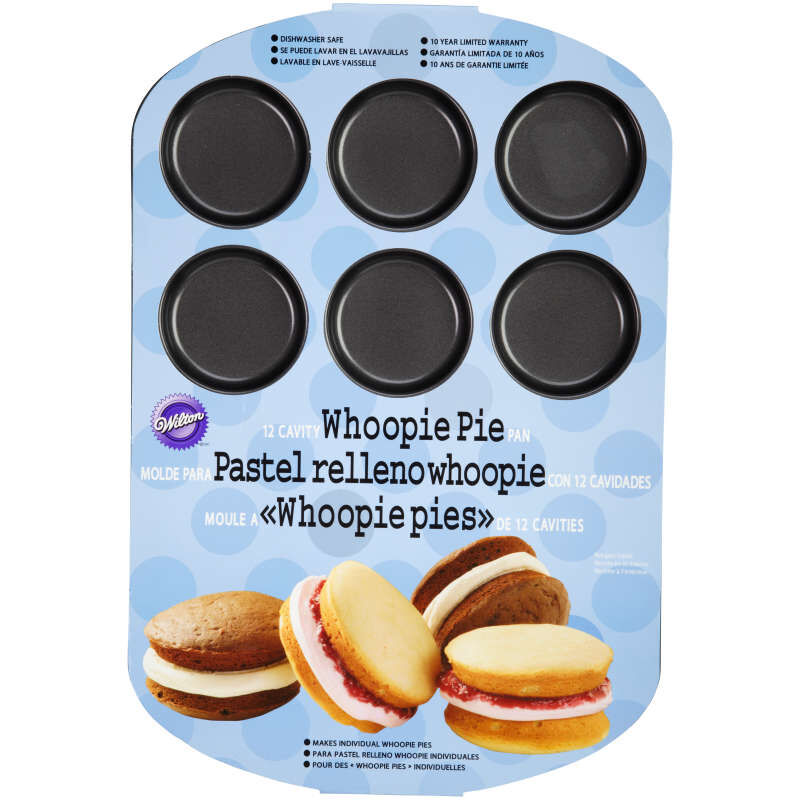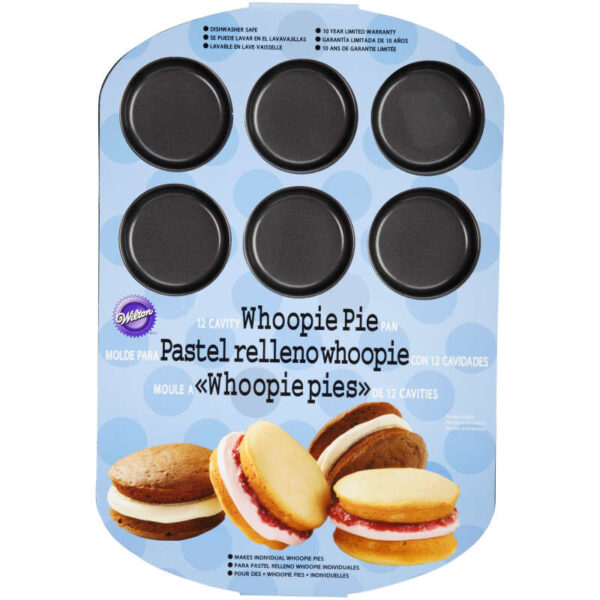 Tips on Using Whoopie Pie Pans
As an aside, I ended up liking how these turned out so well that I decided to buy another Wilton 12 Cavity Whoopie Pie pan. Want to know a little trick for greasing these pans? A stainless steel mesh tea infuser ball with a handle. It makes the perfect little sifter. I highly suggest adding it to your kitchen utentils.
Best Whoopie Pie Pans.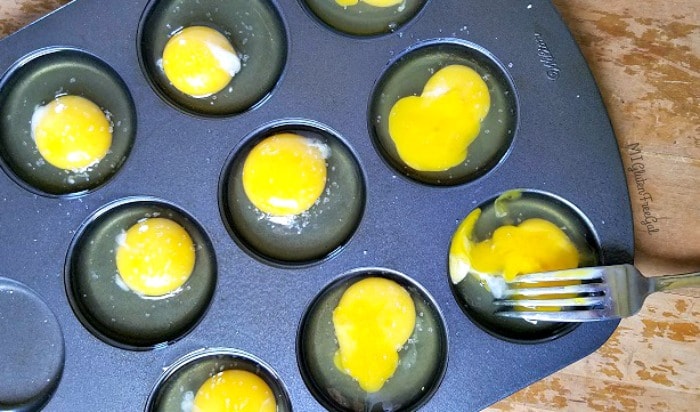 Other Gluten Free Whoopie Pie Pan Recipes
These pans work great for making easy gluten free breakfast sandwiches. You can also use this pan to make gluten free cornbread rounds. Want something more sweet? Try these Gluten Free Chocolate Whoopie Pies from The Gluten Free Austrian. (She makes those with the King Arthur Measure for Measure flour blend.) Need an egg free and dairy free recipe, as well? Try these Gluten Free Vegan Whoopie Pies from Sarah Bakes Gluten Free. Not a fan of chocolate? Try these Gluten Free & Vegan Strawberry Whoopie Pies from Nerdy Mamma.
So what King Arthur gluten free products have you tried that you've fallen in love with lately? Also, what creative things have you made with a whoopie pie pan? Now that I'll have two, I need some ideas!
**This post is NOT sponsored by King Arthur Baking. All thoughts and opinions are my own. This post does contain affiliate links. Purchases made through those links help support this blog with no extra expense to you. Thank you for your continued support!**