The Inspired Home Show 2019 Favorite Finds
As an Amazon Associate and member of other affiliate programs, I earn from qualifying purchases.
I traveled to the Inspired Home Show in Chicago for the first time. (Previously named the International Home and Housewares Show.) With over 2,000 different vendors, I tried to narrow it down to some of my favorite picks. Forgive me if I'm longwinded, but there's just so much to share!
Michigan Based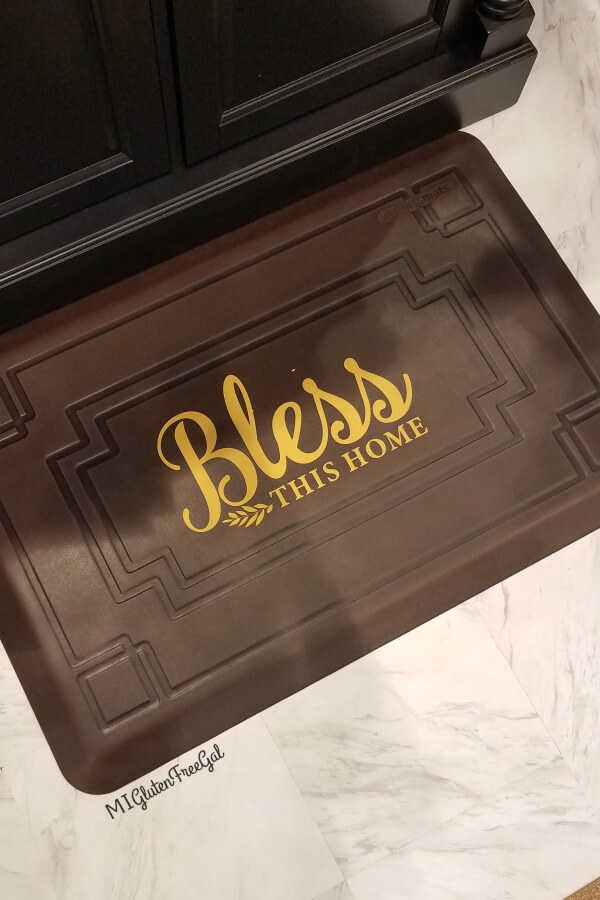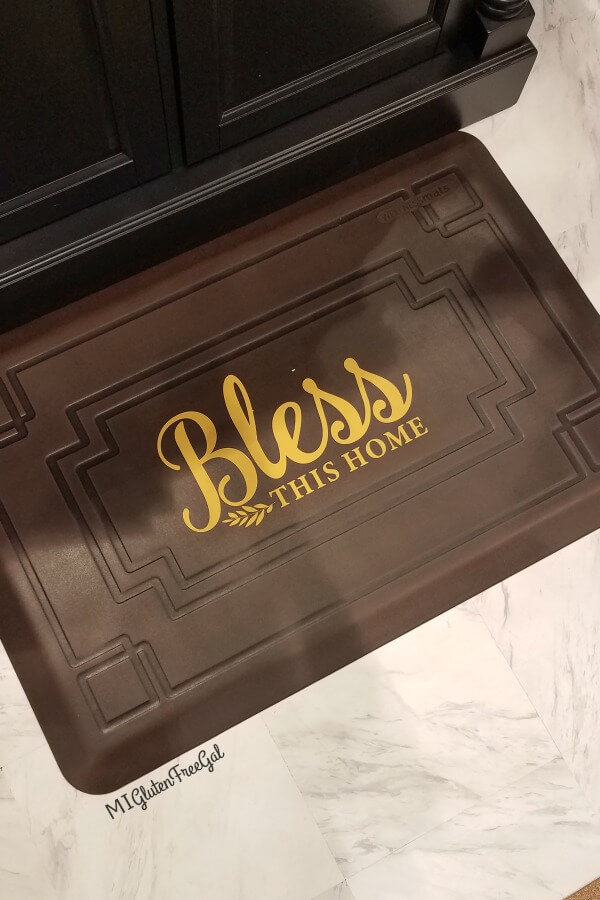 Prior to the start of the Inspired Home Show, I perused the list of vendors and marked down all from Michigan. When I saw Wellness Mats from Troy, I KNEW I needed to stop by. These mats help prevent fatigue while doing all that food prep in the kitchen. They recently launched a printed line, but they offer a wide variety of patterns!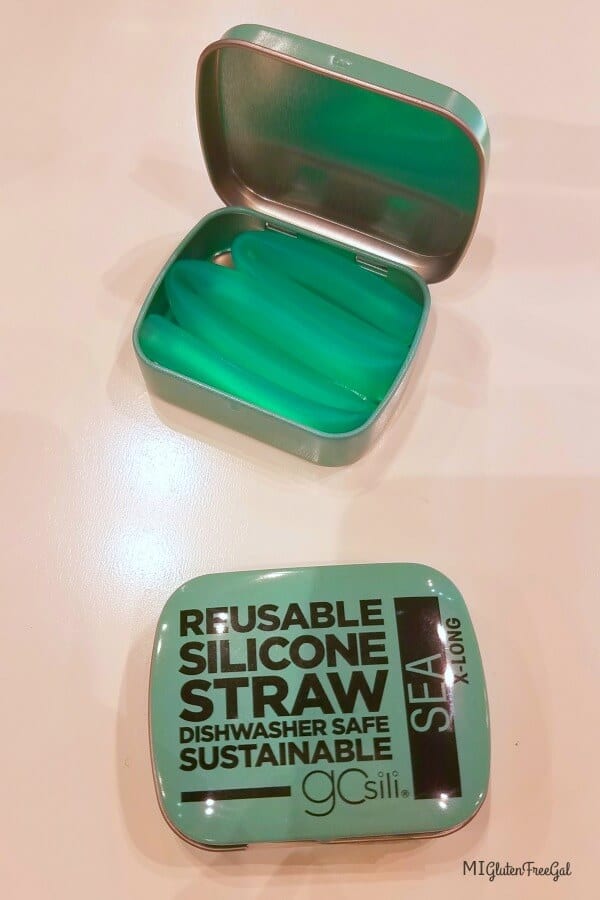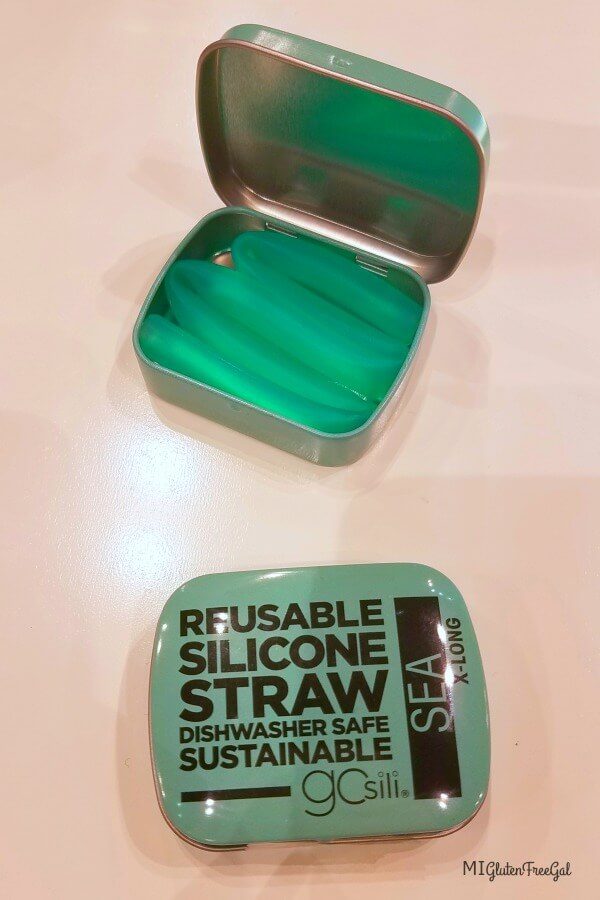 Go Sili, based in Travere City, makes silicone straws and other silicone drinkware. With the concern over straw elimination, or new compostable straws that contain wheat, purchasing this product makes sense for those of us with Celiac Disease. They come in standard sizes, and wider ones, for all those bubble tee fans!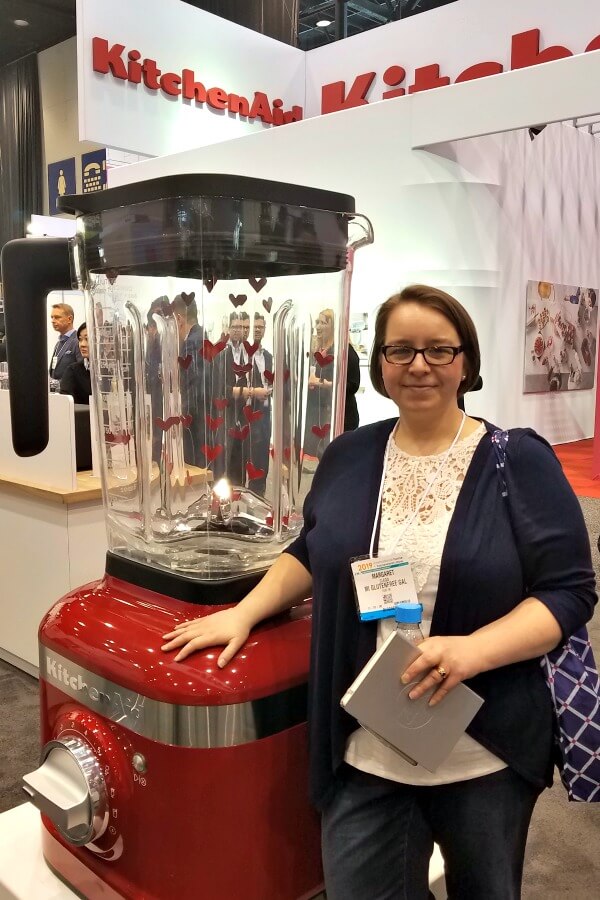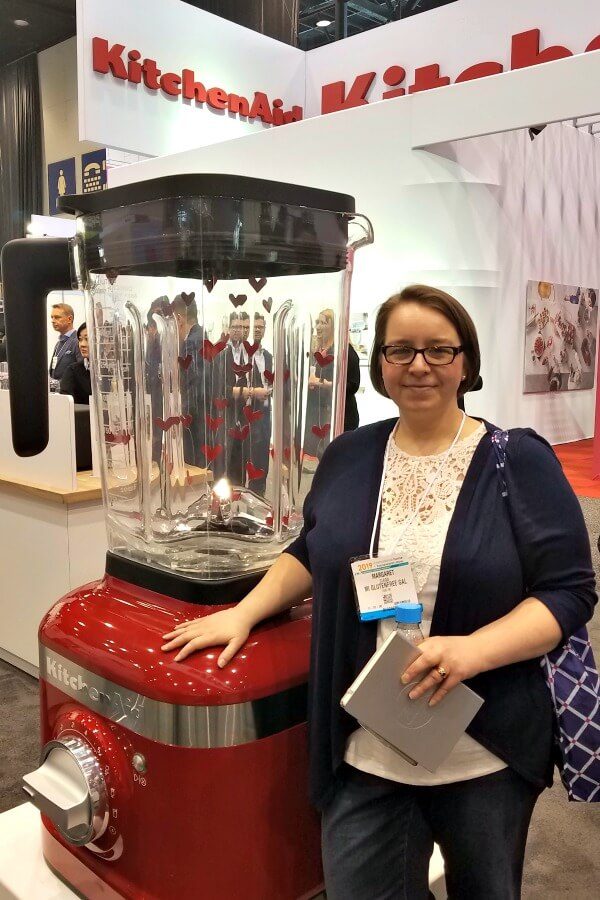 Where my KitchenAid Stand Mixer fans at? DYK that KitchenAid main offices are located in Benton Harbor, Michigan? I sure didn't! (The products are made in Ohio, so all you U of M fans will have to admit something good comes out of Ohio, lol.) Got to meet Tess from The Blender Girl while visiting this booth too!
Lunches Made Easy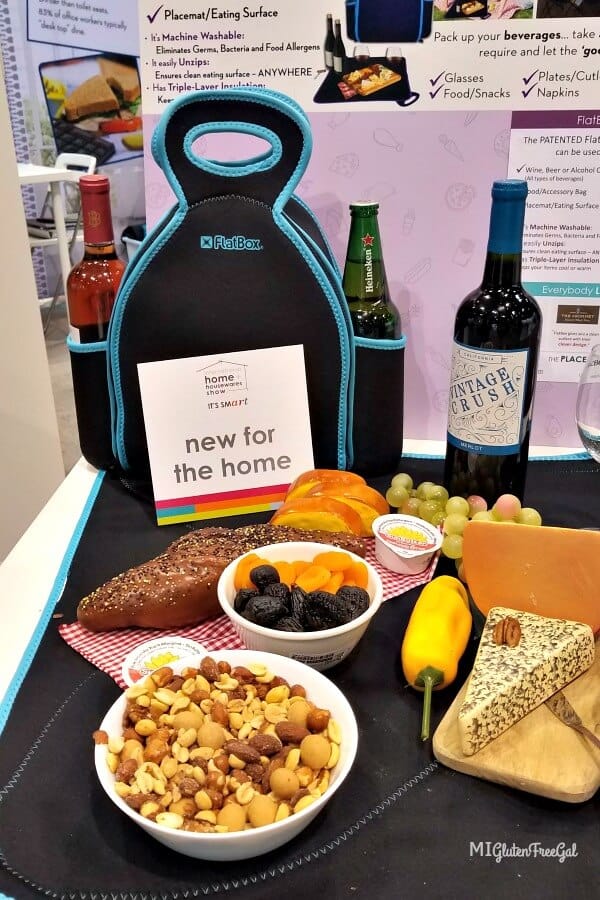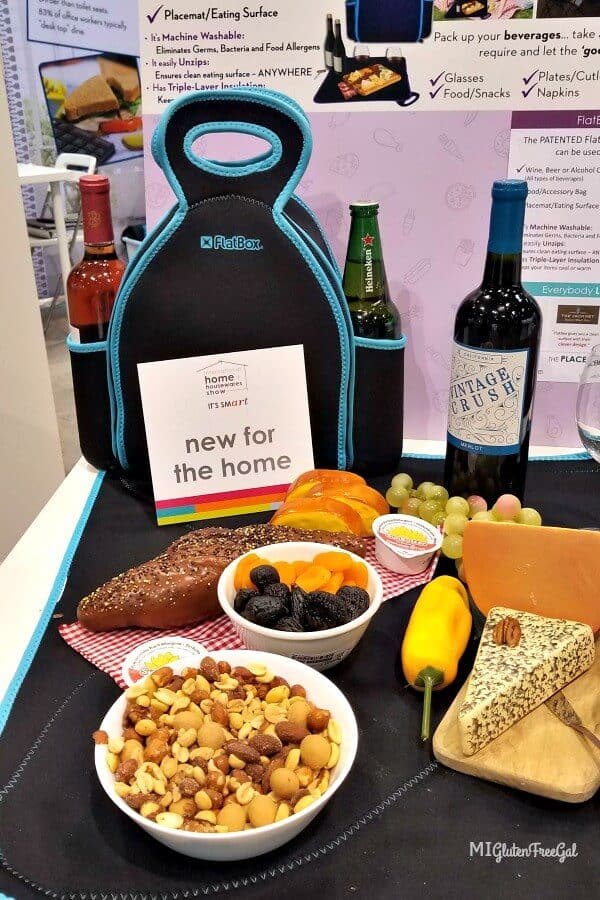 I LOVE FlatBox. I've written about this amazing unzippable and washable lunch box before. My husband literally uses it everyday. Meeting the owners at the Inspired Home Show was definitely a highlight for me. They just added a "Cheers" design to their lineup. That's right friend, you can fit your wine bottles on the side and pack the most amazing picnic lunch! Stay tuned for more from this brand!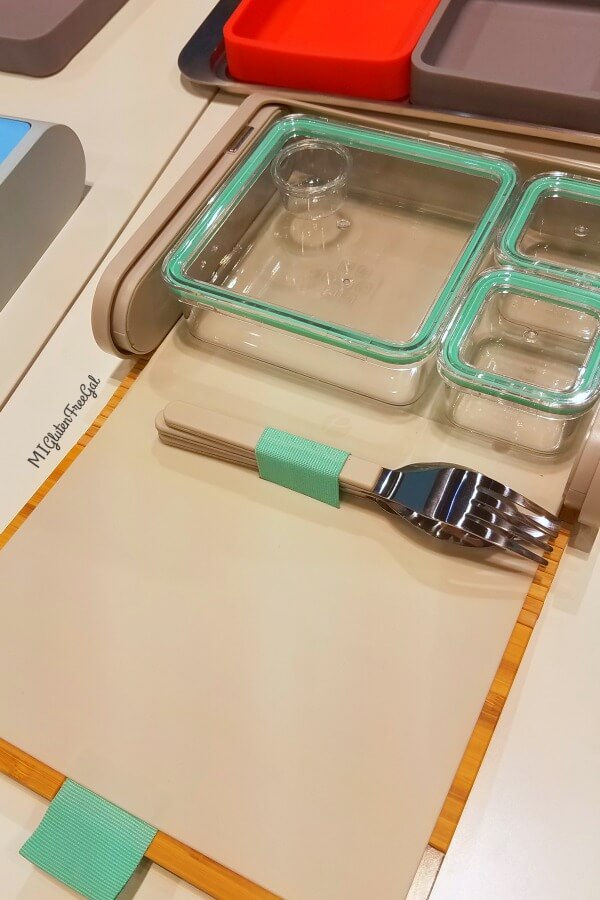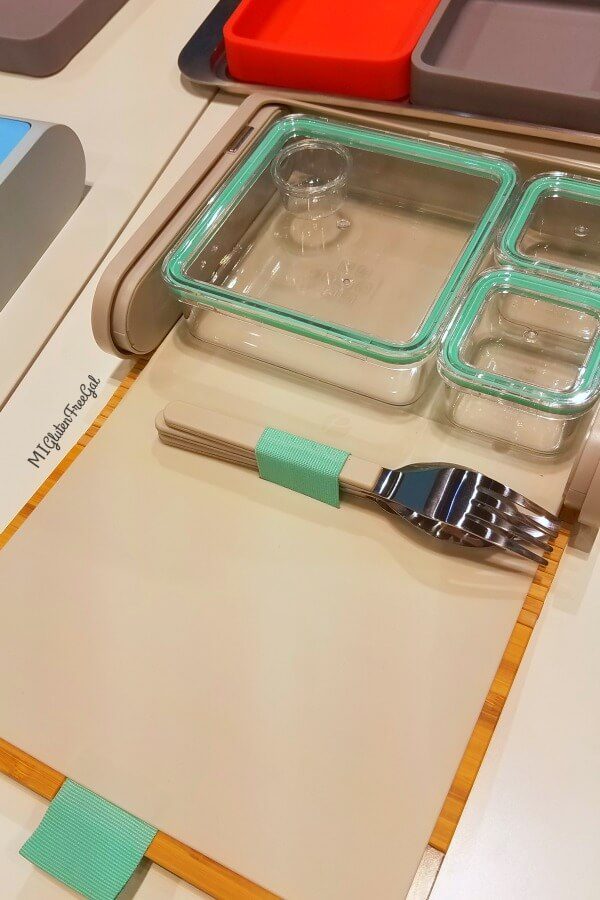 Want to pack a healthy lunch, but unsure about portion control or what to make? Prepd helps take the guesswork out with the individual containers and recipe app. You don't need to purchase the lunch box to use the app, either! They organized the recipe database by food restrictions, and included quite a few gluten free recipes!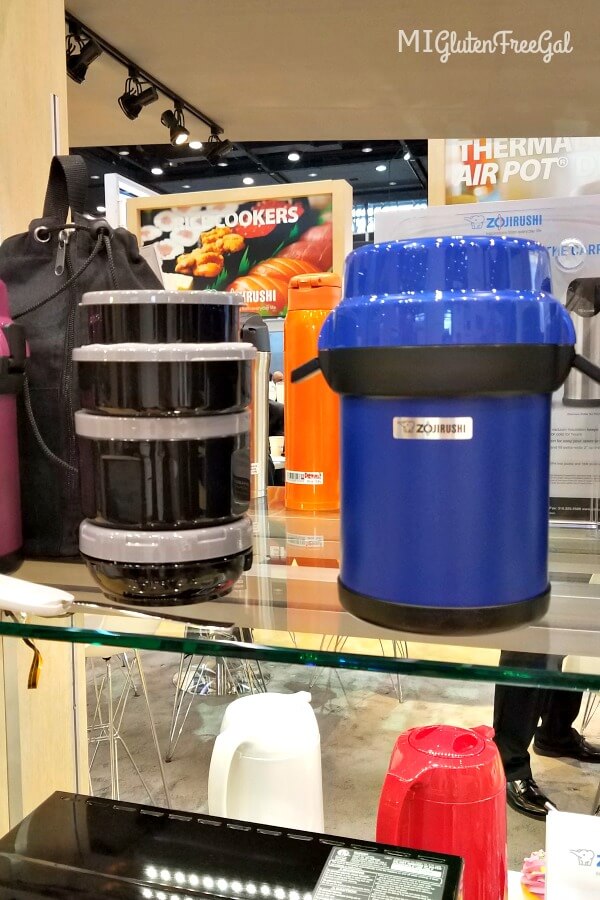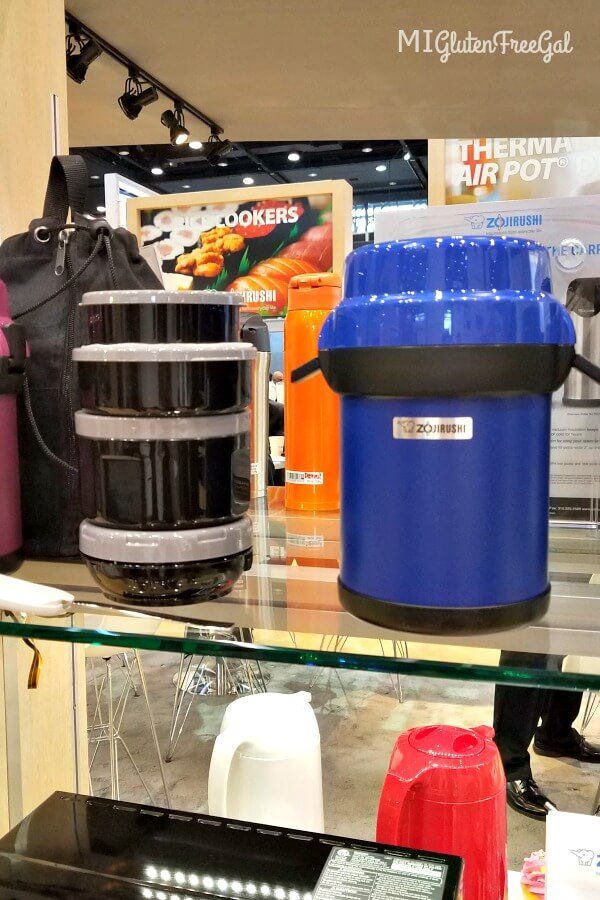 Recently I told you about the amazing gluten free bread maker from Zojirushi. However, they make SO much more. At the Inspired Home Show, I learned about their line of rice cookers. However, what really caught my eye are their insulated bento containers. After packing my husband's lunch daily for 10 years, I can see myself using these a lot!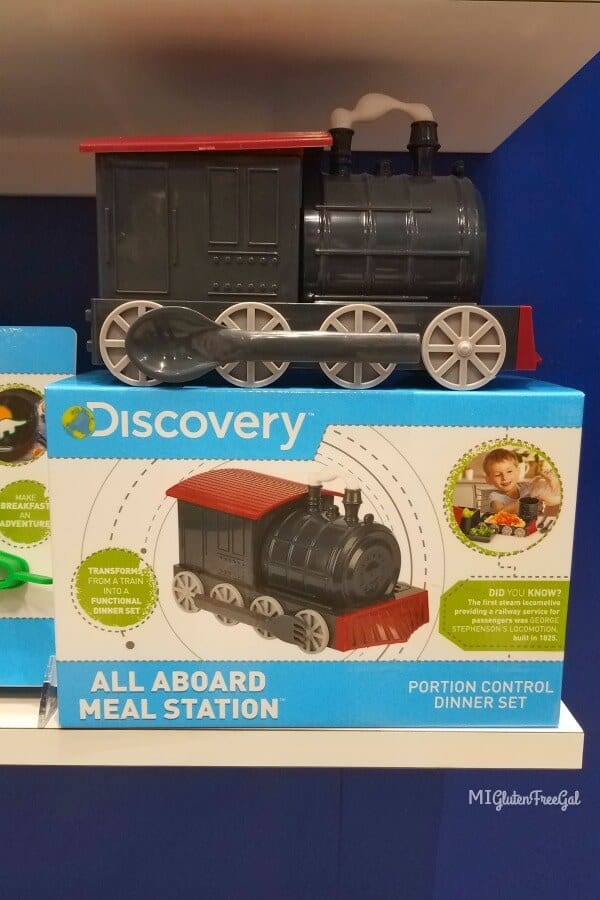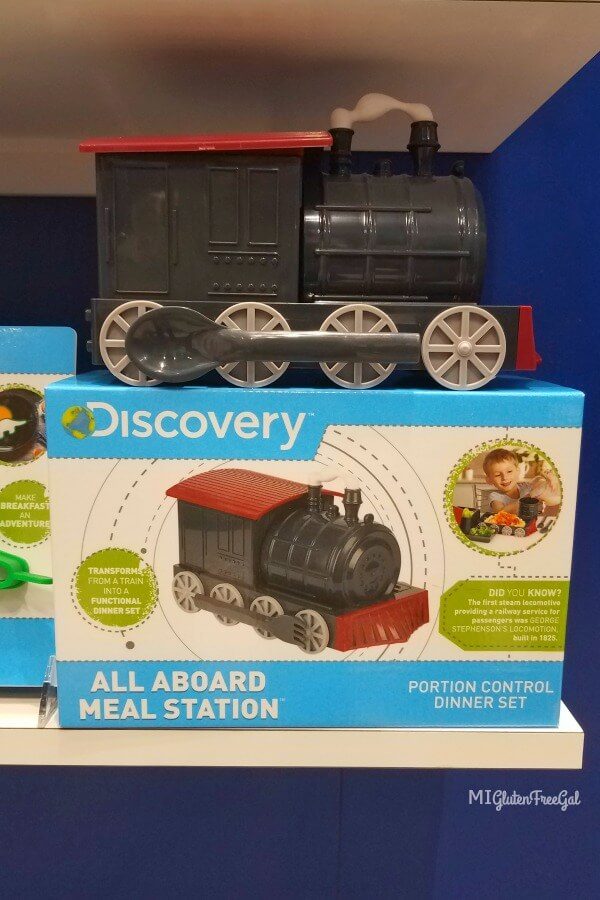 I love a little boy who loves trains. When I stumbled upon this Chew Chew Train lunch kit from UT Brands, I about lost my mind. On Amazon, you can get it in blue and red, as well as pink and purple! UT Brands recently partnered with the Discovery Channel for a whole range of products, including a dinosaur combo pancake and egg mold that is beyond adorable.
Favorite Cookware at the Inspired Home Show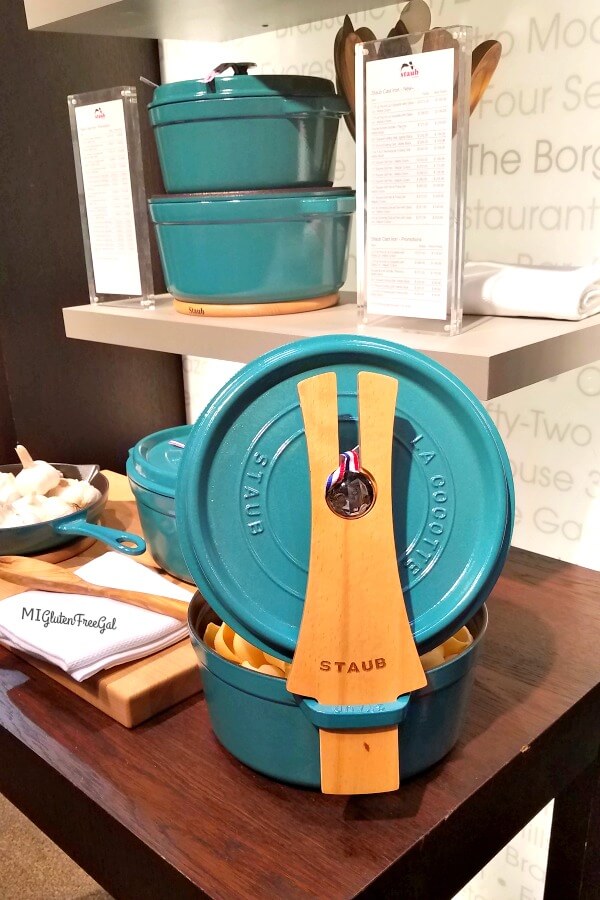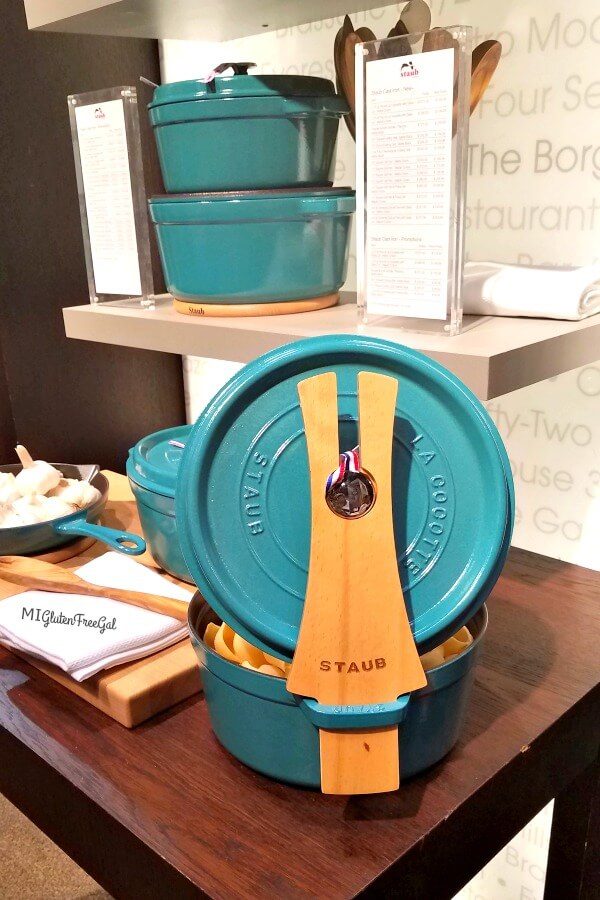 If you've been an avid follower of mine, you've heard me gush about Staub cast iron cookware before. They create each unique piece in its own sand mold. The colors are gorgeous, like their new turquoise line. As part of the Zwillings Henckels line, you can find just about all your cookware needs through this brand.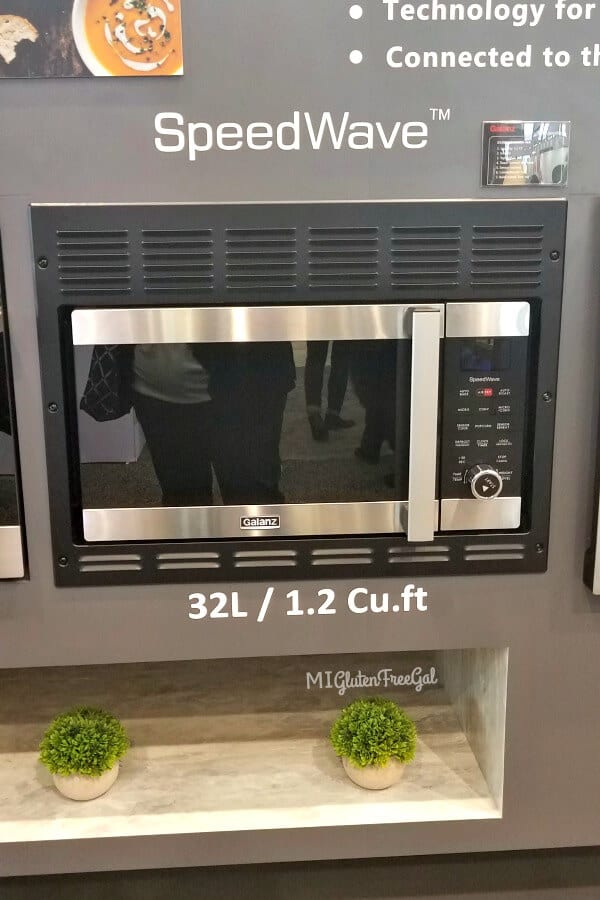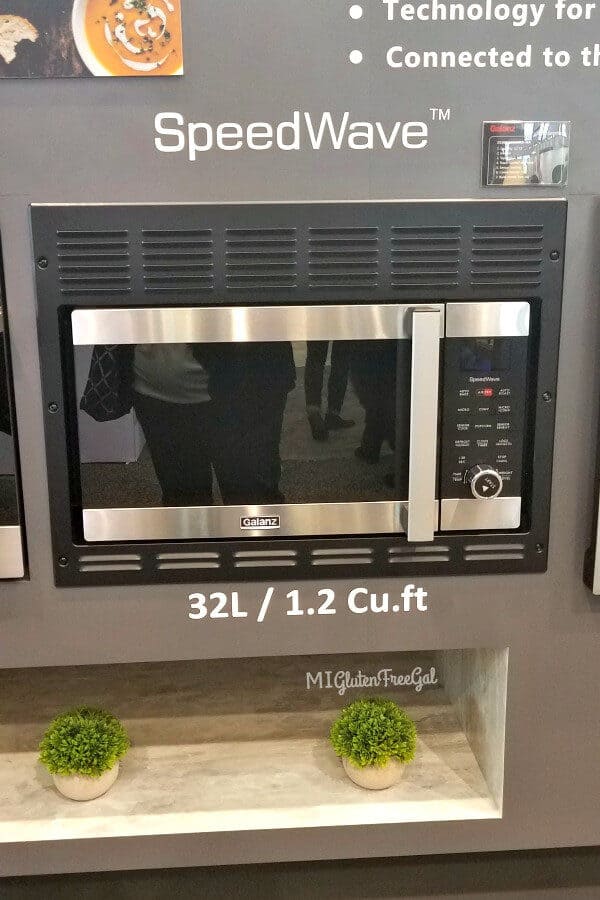 Want an air fryer, but don't have room for more gadgets? Enter the Galanz Speedwave. This combo microwave, convection oven and air fryer is the device of my dreams. Imagine using just the one device to make all your summer time foods and not heat up the whole kitchen with your oven! So glad to see this at the Inspired Home Show.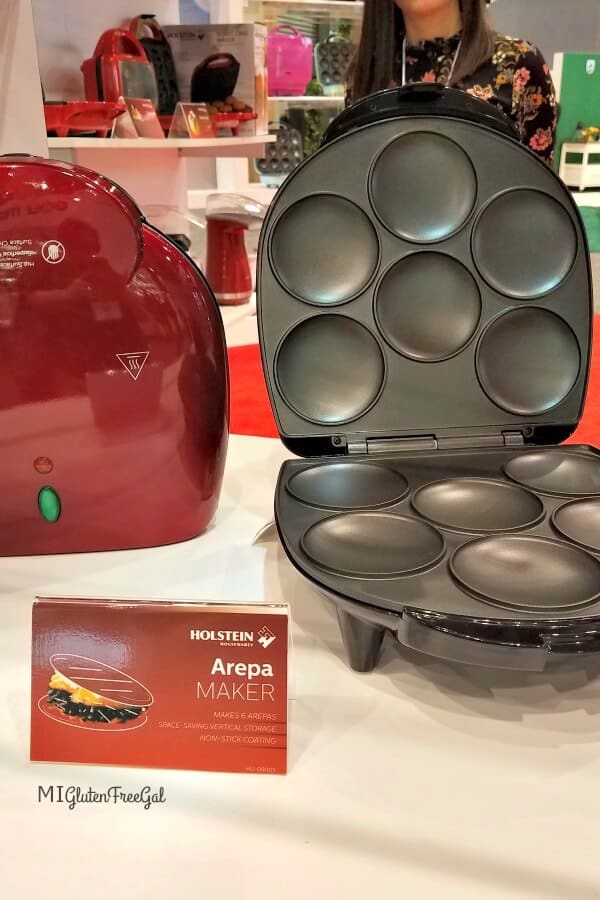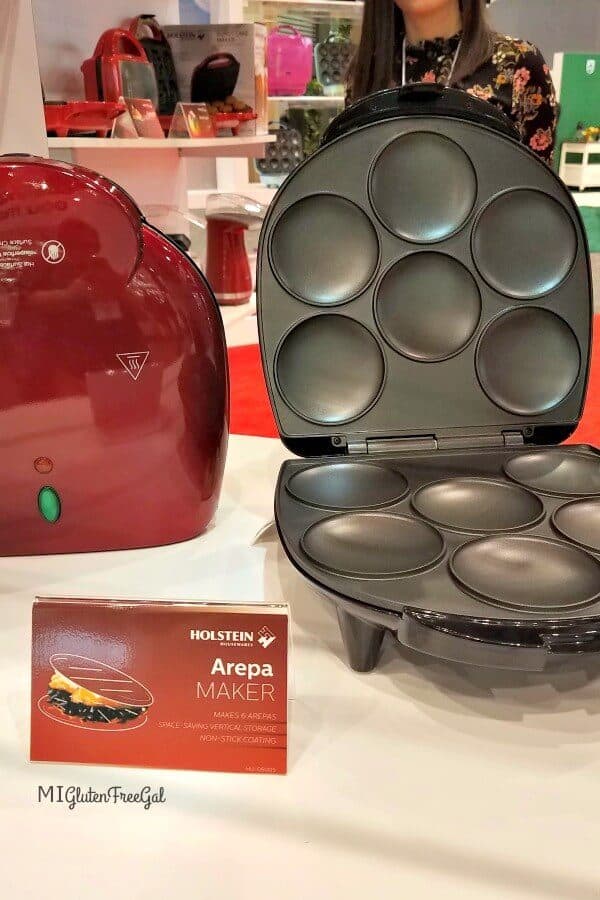 My dogs are the cutest. Which I proudly displayed to the Holstein Housewares staff, in the picture I took using their dog treat maker. That lead to a great conversation about all of their products, including this arepa maker! This company, based in Miami gave me all sorts of Latin American recipe ideas. Looking forward to showing you more!
Bakeware and Beyond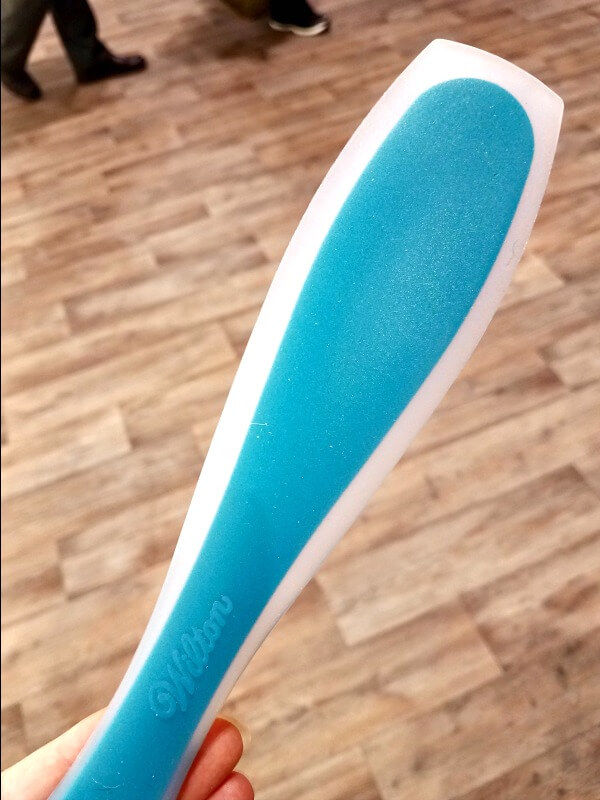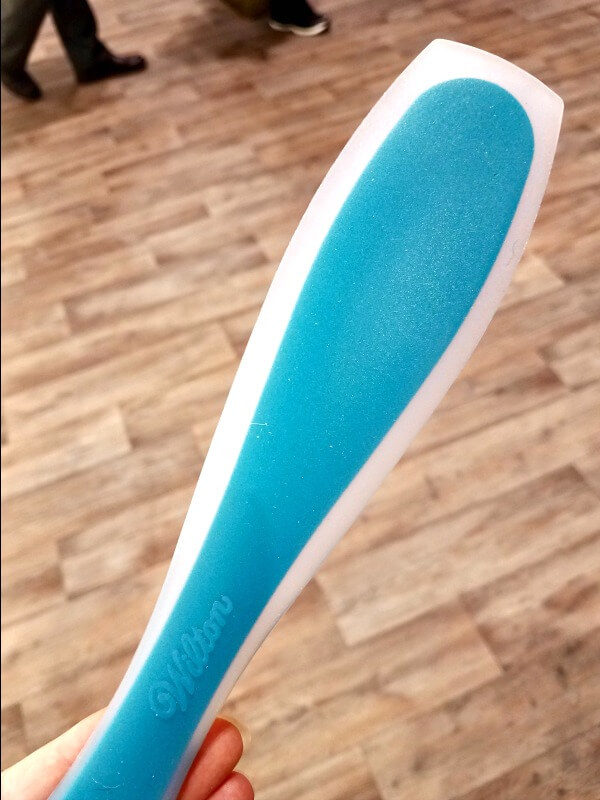 I gush about the Wilton donut pans all the time. Oh, and the mini springform pans. Don't forget the whoopie pie pans, too! So excited to meet the staff at Wilton, and see their entire line up, including new teal utensils! Perfect for your designated gluten free prepware. My friend Mary Fran uses this Silicone Universal Scraper daily!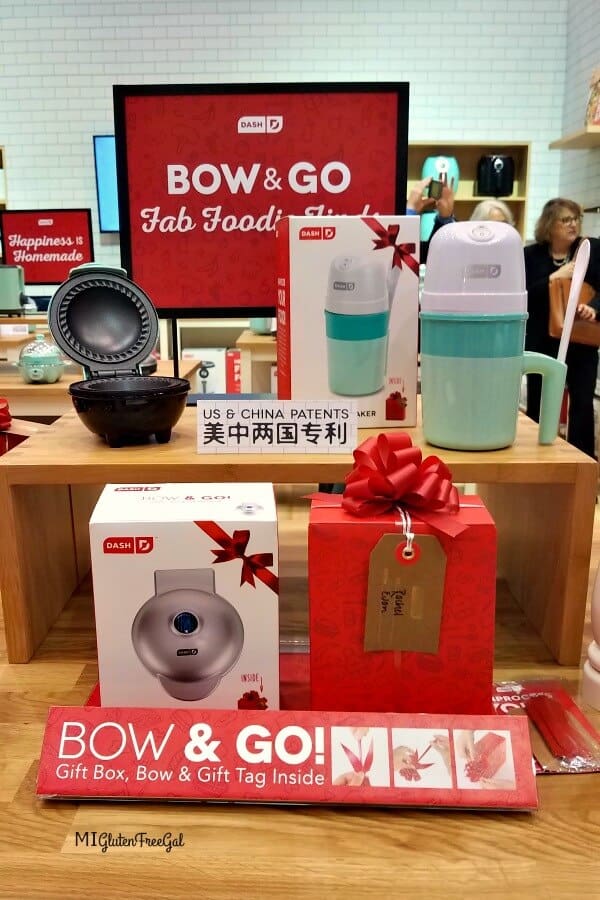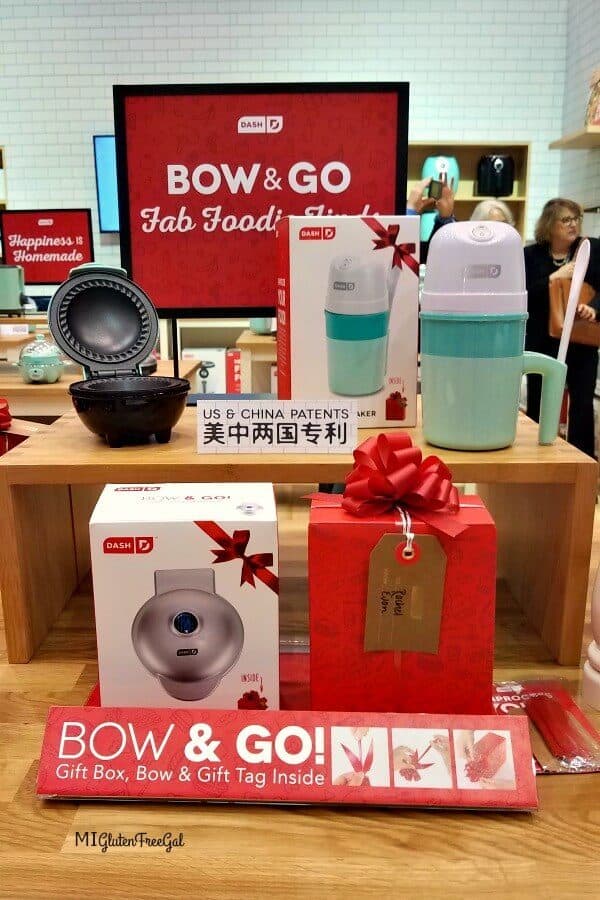 If you've been to my cooking demo at the GFFA Fest, you've seen my adorable 4″ waffle maker from DASH. They make so much more, though! Powered salt and pepper grinders, and this pint sizes personal ice cream maker. My friend Mary Fran already ordered one thru Target (available thru Amazon) and can't wait to hear what she thinks!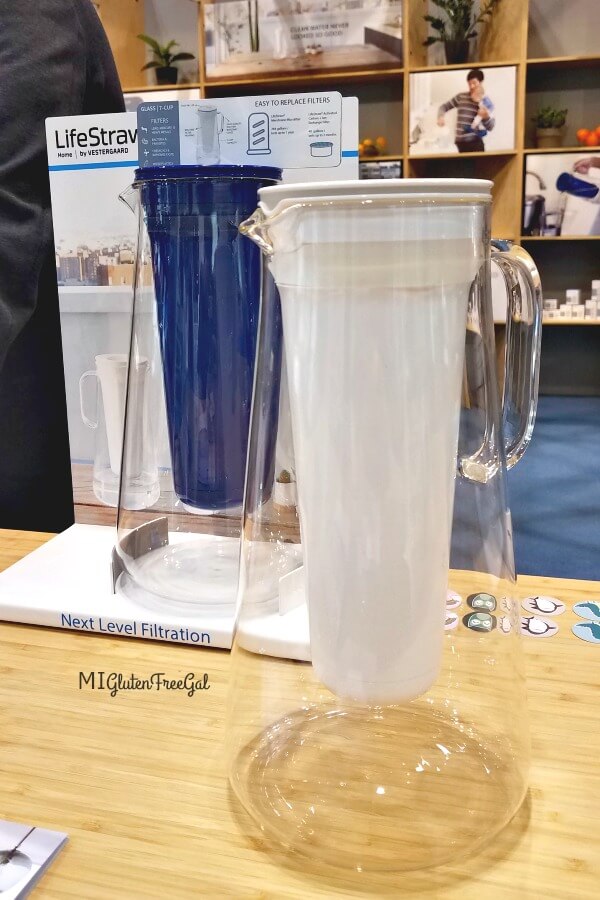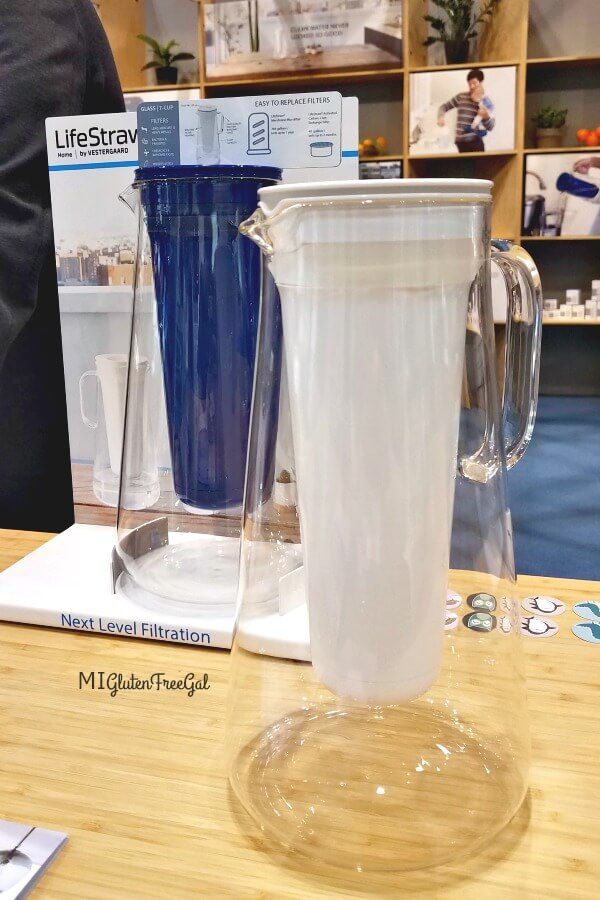 Living in Flint, MI, I'm all about anything that helps make water safer. LifeStraw does just that. Their straws, mugs, and now this new pitcher, filters out bacteria, contaminants and even lead. What won me over is their dedication to helping others, visiting places in Kenya and more in attempt to leave the world a better place. #SquadGoals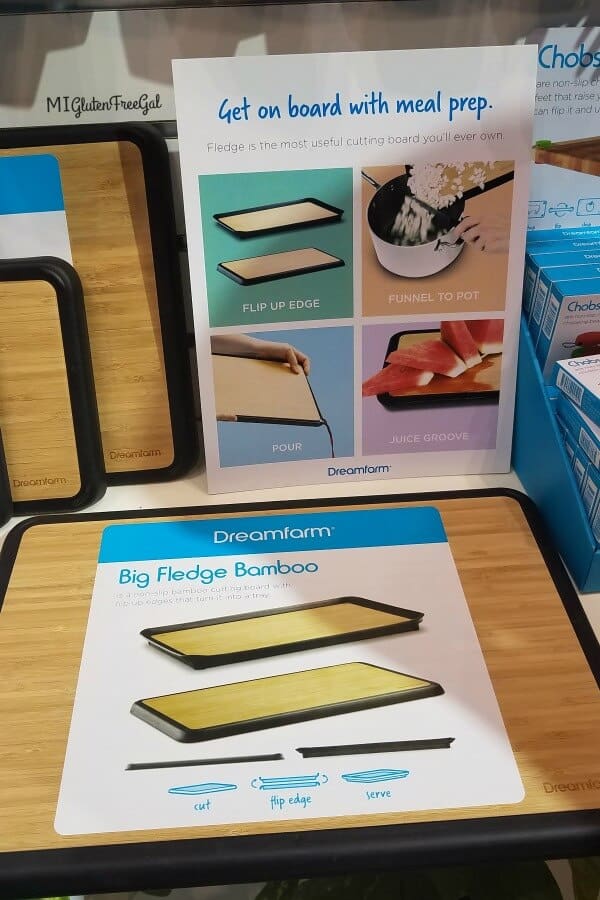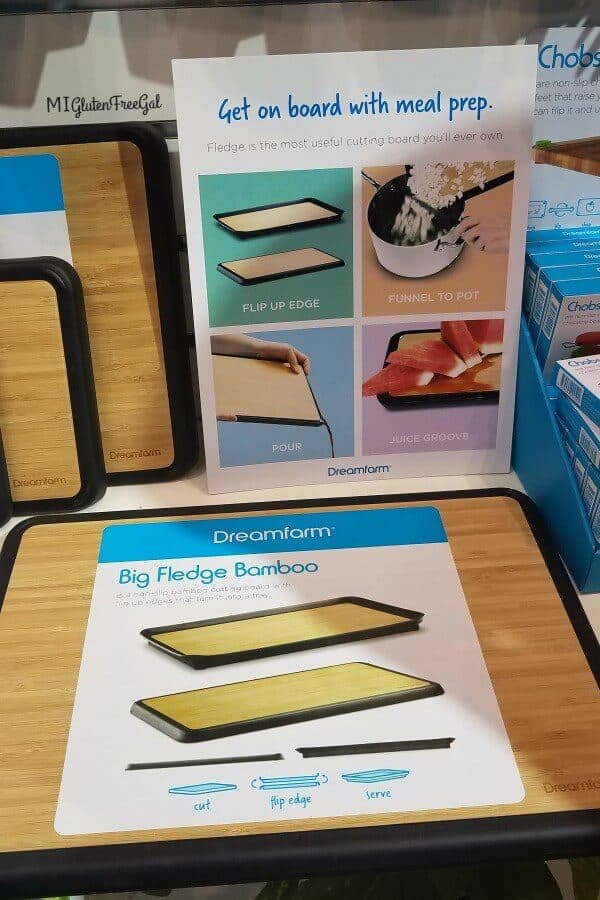 SO SO many cool food prep companies at the Inspired Home Show this year. DreamFarm has some of the neatest gadgets with the coolest names. Like the "supoon" which is perfect for getting out the last bits of peanut butter from the jar. I really need this Fledge (Flip Edge) cutting board/tray in my life. It's reservoir collects juices from food, too!
Cleaning and Organization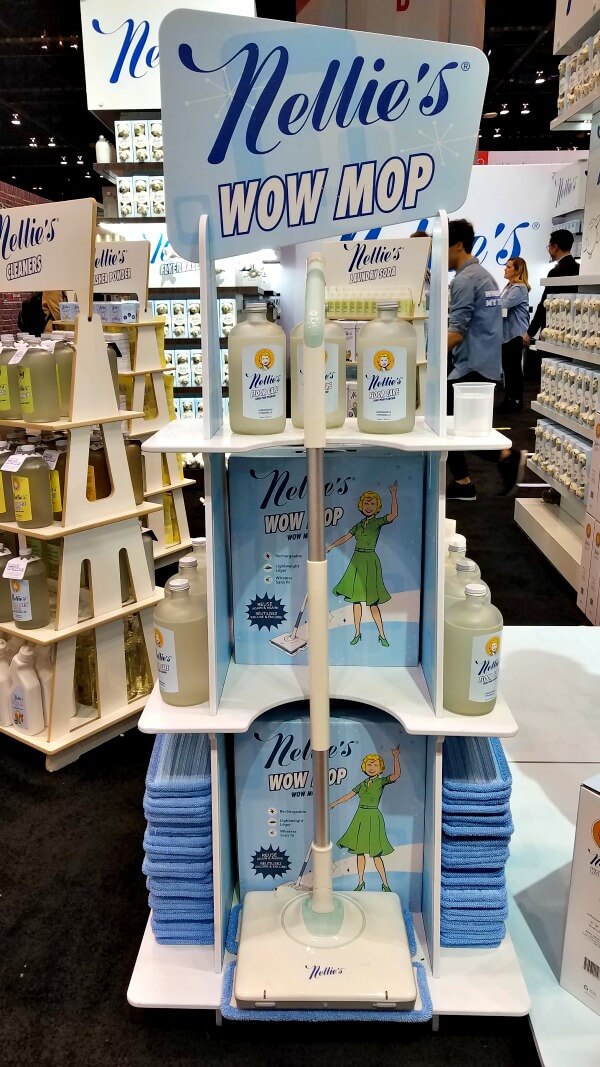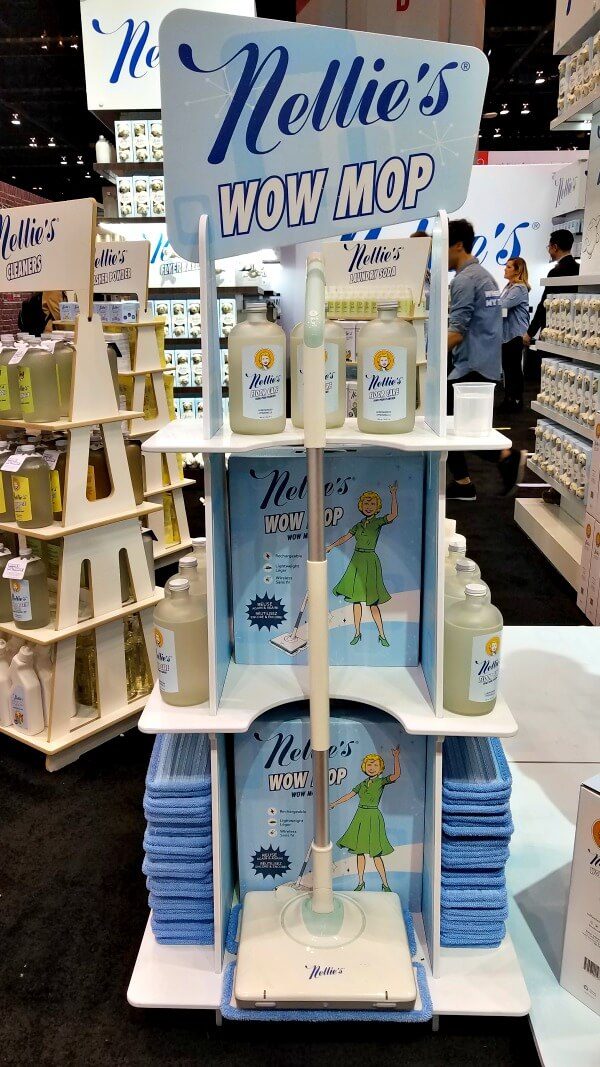 Gotta admit, I hate cleaning. Mopping is THE WORST. However, this Nellie's Wow Mop may have just won me over. With washable pads and cleaning solution that's eco-friendly, it was the only cleaning item at the Inspired Home Show I gave my attention to. Plus, it's super light weight, you barely feel like you're working!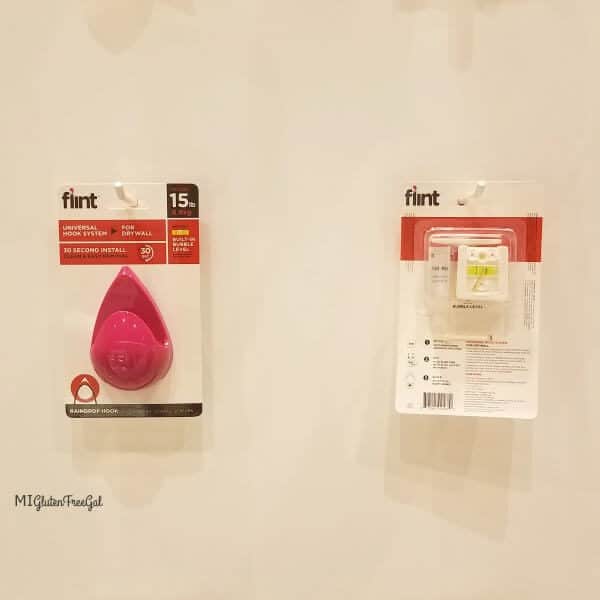 While this business is not based in Michigan, I had to stop at the Flint booth at this year's Inspired Home Show These rapid install hooks with built- in levelers are a game changer, and they hold up to 15 lbs! They have interchangeable face fronts that fit on any of their leveler bases.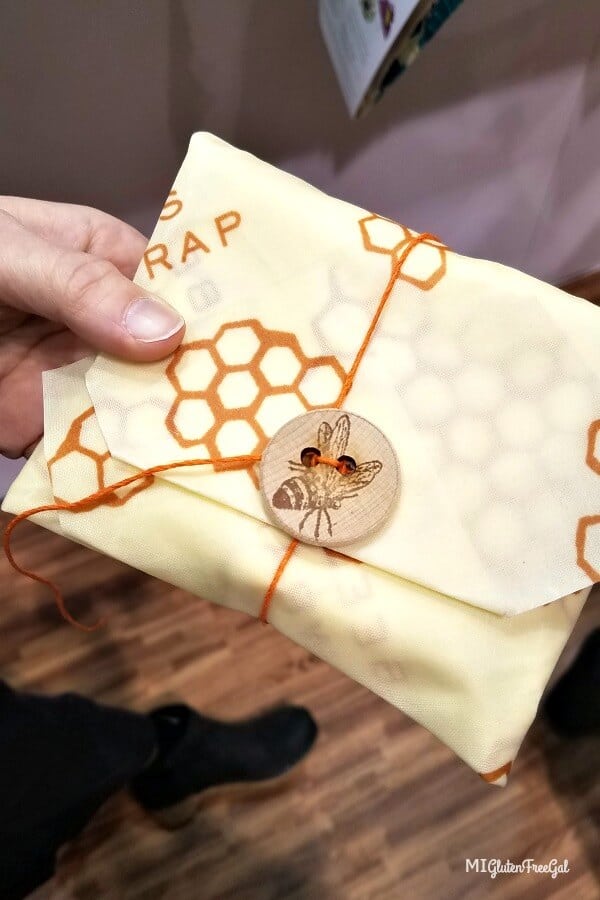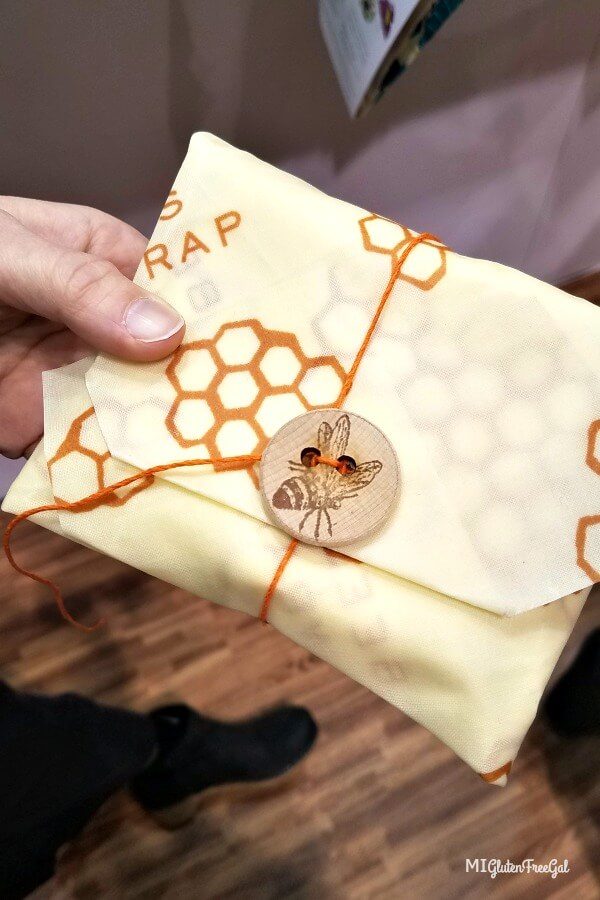 Fellow friends keep mentioning Bee's Wrap, a line of reusable wraps made from cotton and beeswax. They come in a variety of sizes, as well as this adorable sandwich holder bag. For those, like me, who strive to reduce their dependence on plastic, you'll love this eco friendly line! Check out their Amazon store for all their products.
There are so many other amazing brands I met, that there's not enough room to say it. As always, loved EVERY single piece Joseph Joseph displayed. I also was very intrigued by the UpCart, and their three wheel system that allows their dolly to walk up stairs. The pie accessories from Talisman Designs were amazing, too! If there's anything else you're looking for, let me know. I probably saw it in my walk throughs, and can direct you to it!
**This page contains Amazon affiliate links.**