Harper and Joy Bakeshop
As an Amazon Associate and member of other affiliate programs, I earn from qualifying purchases.
Harper and Joy Bakeshop prepares gluten free, vegan and nut free baked goods in Plymouth, Michigan. Baked in her home, Rachel Curton attempts to allow those with dietary restrictions enjoy something sweet.
**This is an interview with the owner. Please scroll to bottom of page for bakery address, phone number, website, email, and social media links.**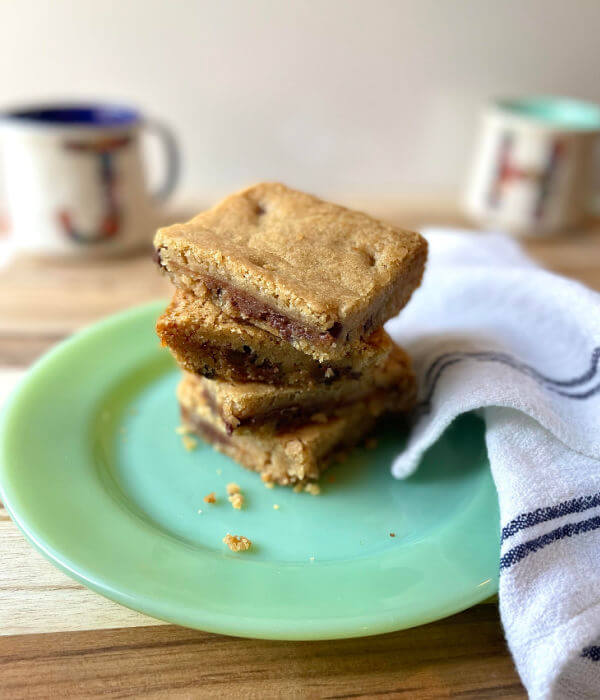 A Note About Shared Kitchens
Harper and Joy Bakeshop products are baked in a home where gluten is present, but wheat flour is not. I usually only share about companies who have a completely gluten free facility. However, when I polled my followers, some suggested I share about businesses, and their preparation methods, and let customers make their own decisions.
When polled, 2/3 of people responded that they themselves do not keep a 100% gluten free kitchen. Of those, 2/3 responded that they do NOT keep wheat flour in their household. Also, 3/4 of my followers stated they would buy from a baker that may have gluten in the home, but NOT if wheat flour was also present.
Therefore, I'm sharing about Harper and Joy Bakeshop today, including her methods for preventing cross contact. All information shared in this post comes straight from owner, Rachel Curton.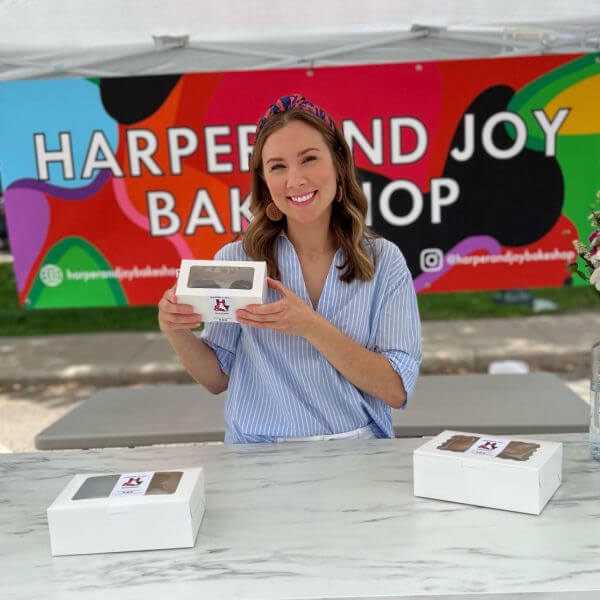 1. What inspired you to become a baker? Why the focus on gluten-free?
I grew up watching my mom bake scones, pies, cookies, and coffee cakes on a regular basis. There was always an antique plate or jar with a delicious treat for us to enjoy! That greatly influenced my love for oven fresh baked goods. Not even a candle can replicate the comforting aromas that come with baking.
Fast forward to my young adult years and I worked for a bakery in Rochester, MI. I worked both front of house and in the back where decorating and creative processes took place. Through that, I developed a variety of skills and gained insight on how a bakery operates. Wanting to learn more, I took a college course on culinary practices and food safety, then became certified by ServeSafe. I felt like that was the path for me in some way; I just wasn't sure how yet.
About a year into my time at the bakery I was diagnosed with Celiac Disease. This was both a huge relief and adjustment. I was relieved to be on the path to healing and feeling great. However, lots of patterns in my life changed. I learned about cross contact and how easily the smallest trace of gluten could cause a reaction. My husband and I no longer frequented many of our favorite spots. I had to make sure I had safe options for myself at family gatherings, and I was no longer eating the delicious baked goods I was surrounded by at work!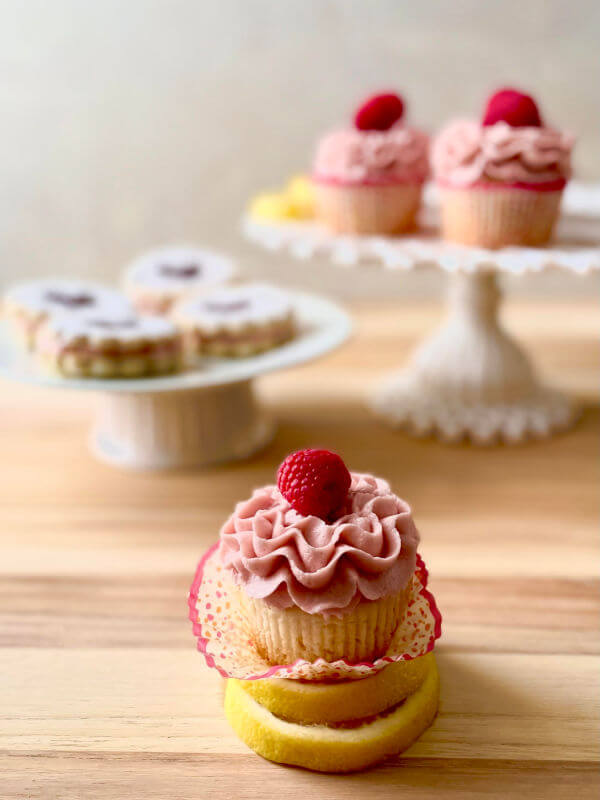 A Daughter's Diagnosis Changes Everything
Fast forward another 6 years and my second daughter was born. We would soon find out that she was allergic to tree nuts/peanuts, eggs, dairy, and sesame. This is when baking went from an enjoyable pasttime to an all out mission. I knew through my personal journey with Celiac, that missing out on fresh baked goods wasn't easy. Oftentimes it felt isolating.
My daughter's multiple food restrictions took my concerns to a whole new level. There were no local baked goods she could safely consume. Sure, the grocery store had a selection of pre-packaged goods. However, I wanted my girl to have fresh treats, like other kids. Not to mention beautifully decorated for special occasions.
Needless to say, all of these experiences have led me to make baked goods that accommodate allergies or sensitivities to gluten, peanuts/tree nuts, dairy, eggs, and sesame. It's been a journey, and I'm grateful for the opportunity to use that to provide more options to all of you!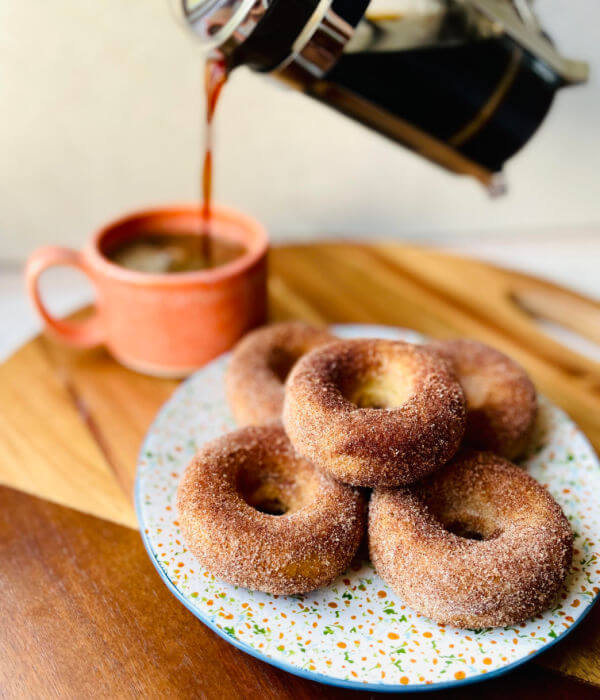 2. Are there other highlights of your products? Dairy-free, egg-free, nut-free etc? Local ingredients?
Yes! Everything I make is always free of gluten, wheat, tree nuts/peanuts, dairy, eggs, shellfish, and sesame. We do, however, use soy in most of our products.
3.What steps do you take to ensure that Harper and Joy items are truly gluten-free? Your Family Eats Gluten in your Home. How Do You Prevent Cross Contact?
When selecting ingredients, I make sure none are produced on the same equipment as gluten or other allergens. None of my ingredients are processed in the same facility as wheat. I use Bob's Red Mill brand flours, which is a brand that I trust. I spoke to their team and learned they cover and carefully clean their lines. I'm always happy to provide brands that I use, as well as ingredients, because transparency and safety is my top priority!
As you mentioned above, gluten is present in my home. I buy my husband and child non gf bread or prepackaged foods such as crackers or cereal. That said, wheat flour is NEVER present in my home.
All of my equipment (mixer, pans, utensils, etc) are dedicated and only used for my bakeshop. I even store them in a separate room in my home. Prior to baking, I clean and sanitize all surfaces in my kitchen. Having had an autoimmune disorder for a decade now, I know how easily the smallest trace of an allergen or cross contact can cause a reaction.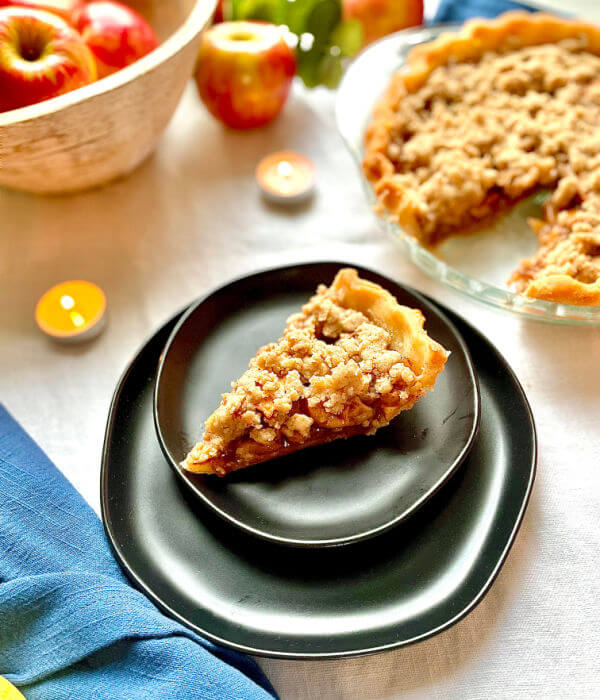 4. Can you share a story of a customer who's been greatly impacted by Harper and Joy Bakeshop?
It's such a great feeling to know that a family can share Harper & Joy baked goods together. To me, that's one of the joys of dessert – sharing it with others, and not feeling isolated. I had a sweet customer share that because of H&J, her family was able to enjoy birthday cakes together for the first time. Mission accomplished!
5. What would you like consumers to know about Harper and Joy Bakeshop?
I'd love to add that we are a seasonal vendor at the Plymouth Farmers Market this year! You can see my husband and I almost every Saturday from 8am-12:30pm serving up donuts, cookies, bars, coffee cake, cupcakes and more. Our selection will change week to week so follow us on Instagram or Facebook for updates!
We also accept custom orders. You can view our order form on our website, and place your order there. Please know that as a cottage law baker, I currently cannot ship orders. To inquire about cakes, please contact us via email and either myself or Ryann will connect with you!
Harper and Joy Bakeshop
Plymouth
Plymouth Farmers Market Saturdays 8-12:30
Website | Facebook | Instagram | Email
Preferred Contact Method for Orders: Website
Harper and Joy Bakeshop is one of many gluten free bakers across the state of Michigan. Click this link to see a comprehensive list of all the gluten-free bakeries in Michigan, complete with interactive map! Looking for more local eats? Check out my list of gluten free baked good options at Michigan Farmers Markets.