Green Fairy Products: Marquette, Michigan
As an Amazon Associate and member of other affiliate programs, I earn from qualifying purchases.
Green Fairy Products, located in Marquette, is on a mission to make a difference in the world. Not just by offering gluten free and vegan baked goods, but to help those less fortunate.
**This is an interview with the owner. Please scroll to bottom of page for bakery address, phone number, website, email, and social media links.**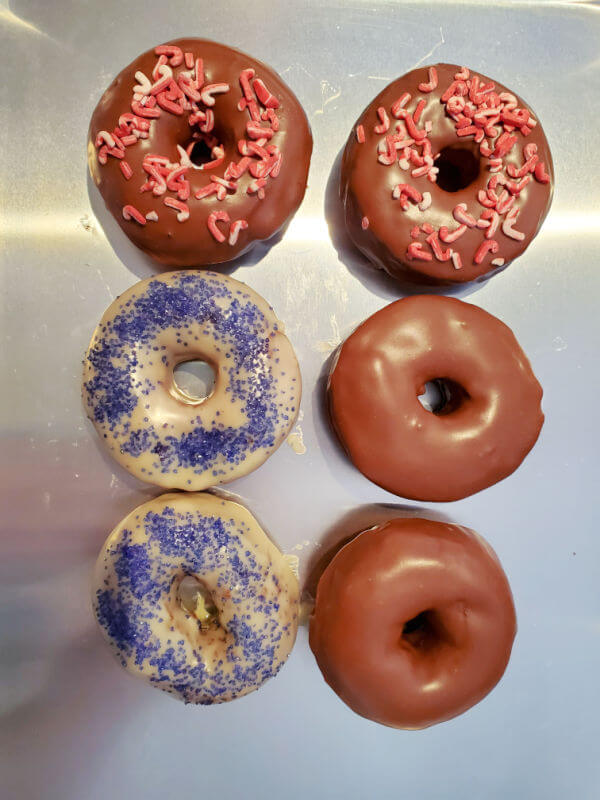 I connected with Krista Harveston, owner of Green Fairy Products, last February. She mentioned in a Metro Detroit Facebook group that she planned to offer gluten free Paczki for Fat Tuesday. Since then, she has moved from Macomt to Marquette.
While Krista has a heart to help people safely eat gluten free again, her mission is bigger than that. She's researching alternative energy to help those who are less fortunate. Living with Celiac Disease and Epilepsy, she's also researching how the foods we eat may be contributing to autoimmune diseases. Read more about her business, which she uses to fund her research, below.

1. What inspired you to become a baker? Why the focus on gluten-free?
Baking has always been a favorite pasttime. However, I live with Celiac Disease, and therefore everything I eat must be gluten free. Because I understand the struggle, I want to offer delicious gluten free baked goods to others, as well.
2. Are there other highlights of your products? Dairy-free, egg-free, nut-free etc?
In addition to being completely gluten free, all my baked goods are also vegan. This means my bakes contain no eggs or dairy, nor any animal products. I am currently in the process of eliminating soy from my baked goods, as well. For those interested, I offer Keto options.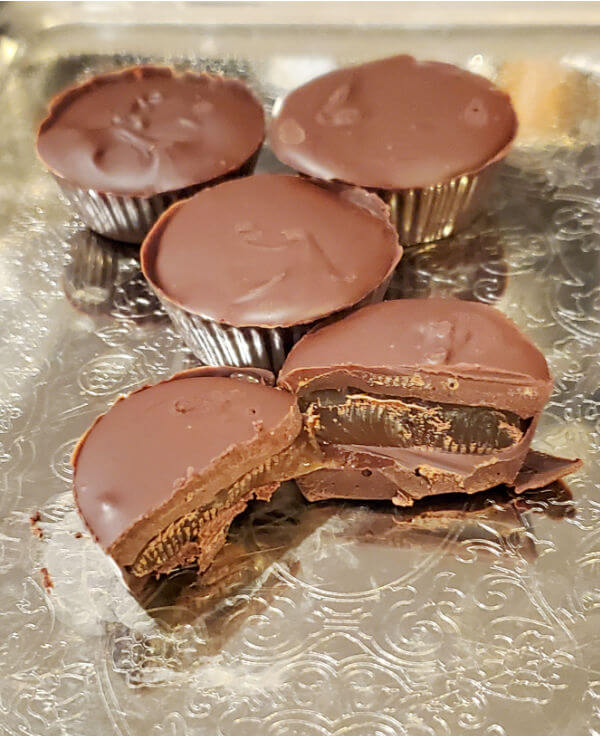 3. What steps do you take to ensure that your Green Fairy treats are truly gluten-free?
I use certifed gluten free flours in all of my products, and products are prepared in a dedicated gluten free kitchen. I use Bob's Red Mill Gluten Free Oats in my oatmeal cookies.
4. Can you share a story of a customer who's been greatly impacted by your business?
I had a customer from Paczki day who expressed her extreme gratitude. She had been searching for Paczki that fit her dietary needs, as she has more food restrictions than gluten alone. She was kind enough to say my paczki were the best she'd had in many years.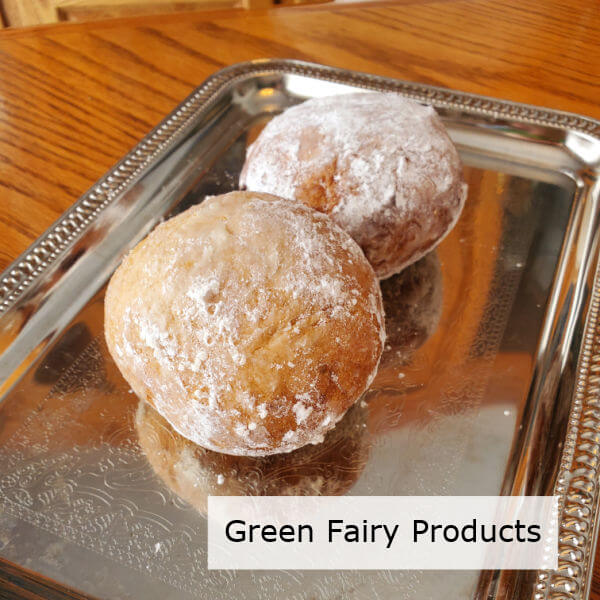 5. What would you like consumers to know about Green Fairy Products?
Proceeds from Green Fairy Products Corp contribute to the development of alternative energy and clean water production for those who are less fortunate. There is a prototype in development stages for the alternative energy production. We are currently waiting for the approval of our 501(c)3 designations. That means every purchase will be a tax deduction to a charitable organization, once our 501(c)3 status is confirmed.
In addition, we are currently researching the contributing factors to food allergies, and the effects of maintaining a low glycemic index diet on epilepsy. Blog posts with research are posted on the corporation's website with attached references.
Green Fairy Products
Marquette, MI
Website | Facebook | Email
(586) 842-7972
No storefront. Phone orders prefered, Facebook messenger also accepted with fast response times.
Customer pickup, or delivery available, for an added fee.
Green Fairy Products is one of many dedicated gluten free bakers across the state of Michigan. Click this link to see a comprehensive list of all the gluten-free bakeries in Michigan, complete with interactive map!
**All photos were provided by Green Fairy Products**