Rice Baby : Lincoln Park, MI
As an Amazon Associate and member of other affiliate programs, I earn from qualifying purchases.
Sometimes life surprises us. When Lindsay Gretka started her baking business, little did she know a Celiac Disease diagnosis was just around the corner. However, that didn't stop her. Now Goldie's Gluten Free proudly makes everything gluten free, from scratch!
**This is an interview with the owner. Please scroll to bottom of page for bakery address, phone number, website, email, and social media links.**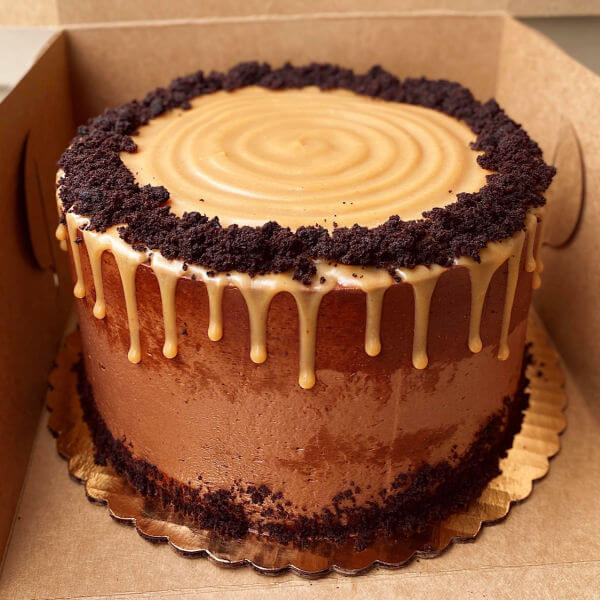 I fail to remember how I learned about Goldie's Gluten Free. Probably one of my amazing followers told me about them. Being a gal who never turns down a chance for a cookie, I connected with Goldie's Gluten Free and owner, Lindsay Gretka. So glad I did, because her story is rather impressive. She started a baking business, only to learn two months later she had Celiac Disease. Determined to not thrown in the towel, she persisted. She changed her recipes, learned new tricks, and now impresses everyone with her baked goods.
What really impresses me about Goldie's Gluten Free are the beautiful cakes. I can write a name on a cake, but that's the depth of my decorating prowess. Interestingly enough, Lindsay is a self taught baker and designer. She credits YouTube with her creative abilities. Plus, lots of trial and error, just like any other gluten free baker. Read more about this "golden find" of a business in Lindsay's own words, below.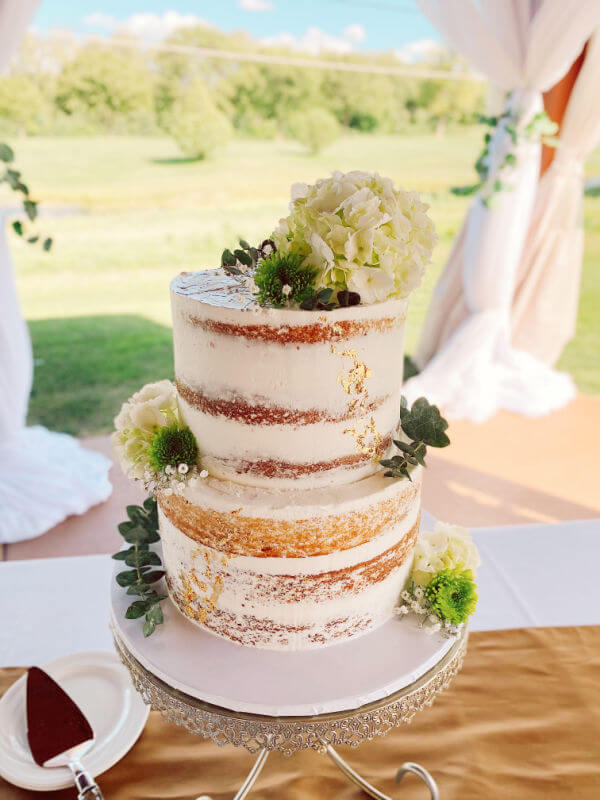 1. What inspired you to become a baker? Why the focus on gluten-free?
After my Celiac Disease diagnosis, I found many gluten-free goodies. However, I felt they all tasted "gluten-free." My main goal is to produce delicious desserts that taste no different than regular baked goods, while striving for a cleaner product.
2. Are there other highlights of your products? Dairy-free, egg-free, nut-free etc?
While our kitchen is not "free from" other ingredients, we can make adjustments if needed. However, please know we are not a nut-free kitchen. For example, the Toffee Almond Crunch cake uses almonds.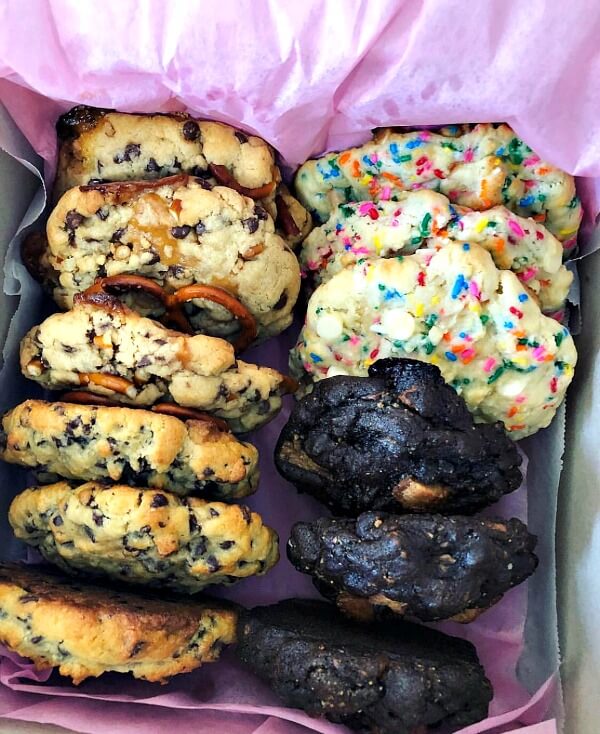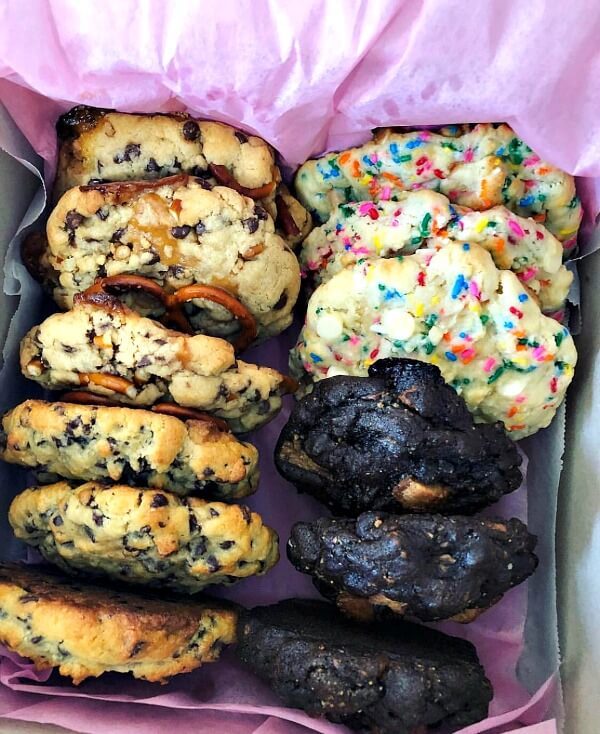 3. What steps do you take to insure that Goldie's Gluten Free products are truly gluten-free?
I use only certified gluten free ingredients. I dedicate my kitchen to ONLY gluten-free baked goods. Having Celiac Disease myself, producing a safe product is my top priority. We use purity protocol oats, from GF Harvest. Currently, the only item we use oats for is our Cobbler Cookies.
4. Can you share a story of a customer who's been greatly impacted by Goldie's Gluten Free?
I have so many lovely customers and it is so hard to just pick one! However, I definitely have a soft spot for my youngest customers that finally get to have donuts after years of having to go without. I love hearing rave reviews about our cakes, such as the Chocolate Sea Salt Caramel Cake. The birthday girl said, "It tasted as good as it looks!!! Unbelievable!!!" (Check out Facebook reviews for more feedback.)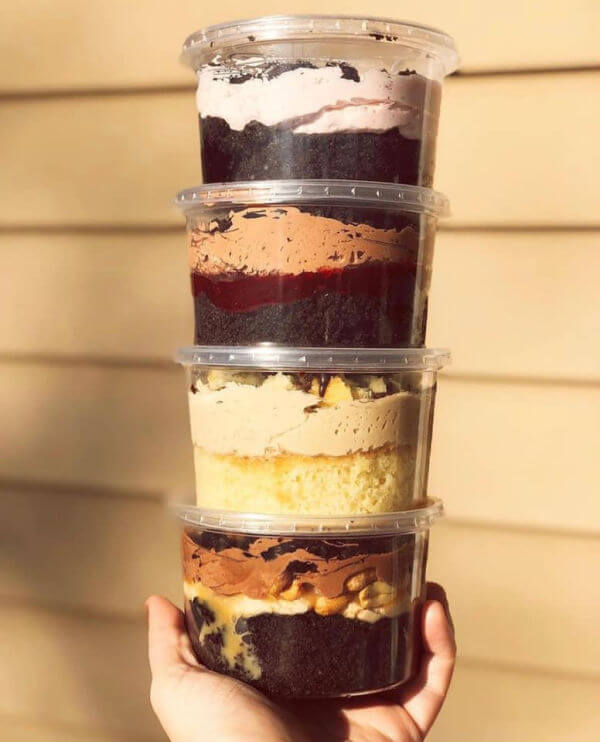 5. What would you like consumers to know about your products and Goldie's Gluten Free?
I promise to always strive to make the best gluten free products that all will enjoy!
Goldie's Gluten Free
Lincoln Park, Michigan
313-288-8175
No storefront. Order through her webpage, or email her for special orders. Follow her Facebook page for specials!
Webpage | Facebook | Instagram | Email
Goldie's Gluten Free is one of many great, dedicated gluten-free bakeries across the state of Michigan. Click this link for a comprehensive list of all the gluten-free bakers in Michigan as well as an interactive map so you can visit them yourself!
**All photos were provided by Goldie's Gluten Free**