3 Places Kids Need Us to Be Food Allergy Conscious
As an Amazon Associate and member of other affiliate programs, I earn from qualifying purchases.
Kids eat. A lot. However, 1 in 13 children live with a food allergy. This means we, as adults, need to be intentional about the food we keep on hand. Thankfully, Enjoy Life Foods products contain none of the top 8 food allergens. Their products help me to be food allergy conscious when working with children! Thank you Enjoy Life for sponsoring this post and keeping kids safe!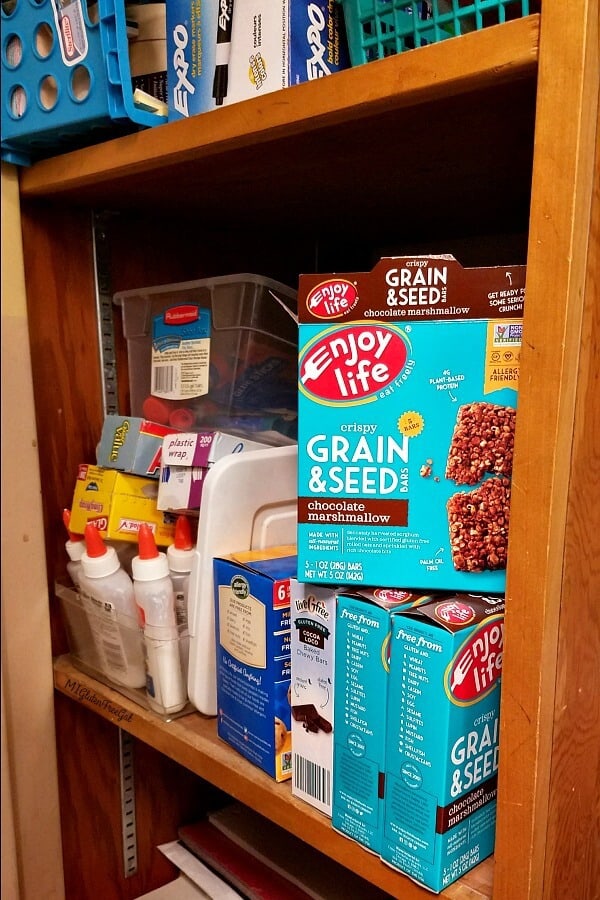 My husband and I do not have children of our own. However, we interact with children on a daily basis. While they may not come from our home, we intentionally care for them as if they were one of our own. Due to my Celiac Disease, my husband and I are incredibly food allergy conscious. What foods are people most commonly allergic to? Here in the United States, we label for the top 8 most common allergens. Why? Because 90% of food allergies stem from those 8 foods. However, in other countries that are far more food allergy conscious, they label for more! Check this infographic for more information.
The Most Common Food Allergies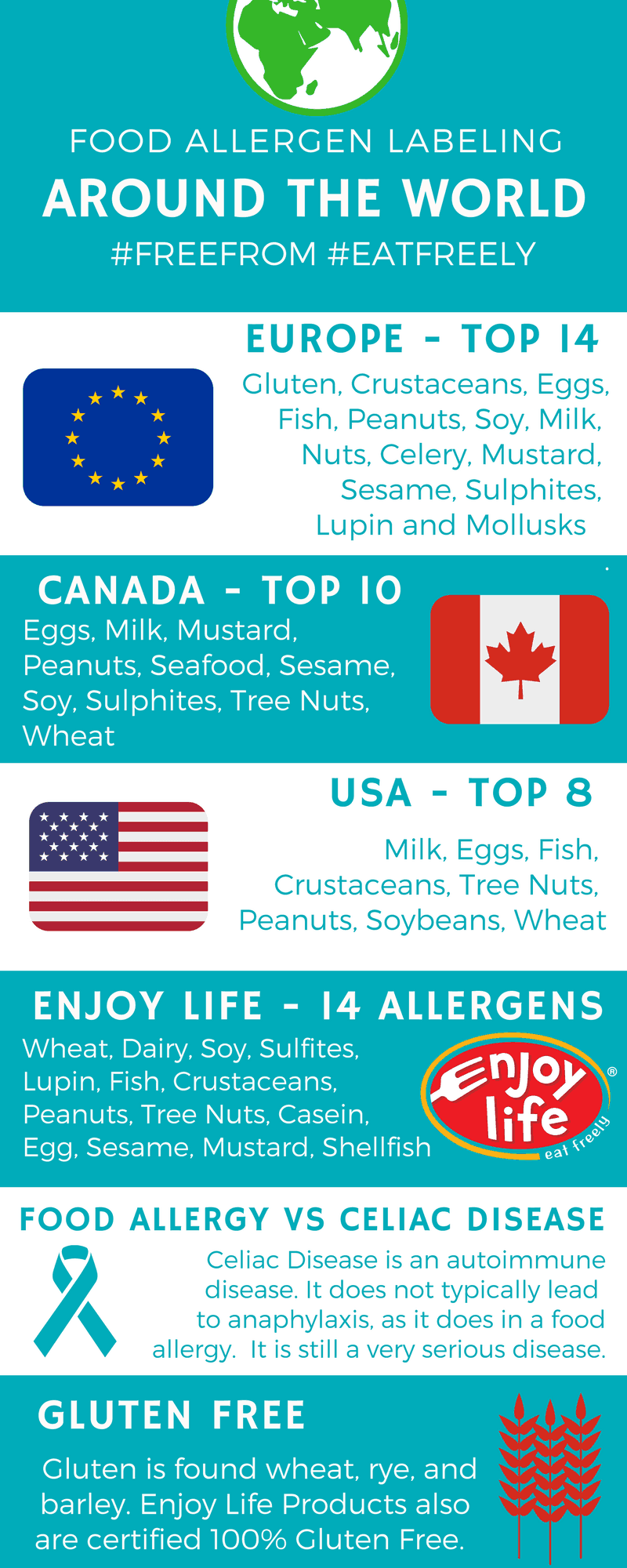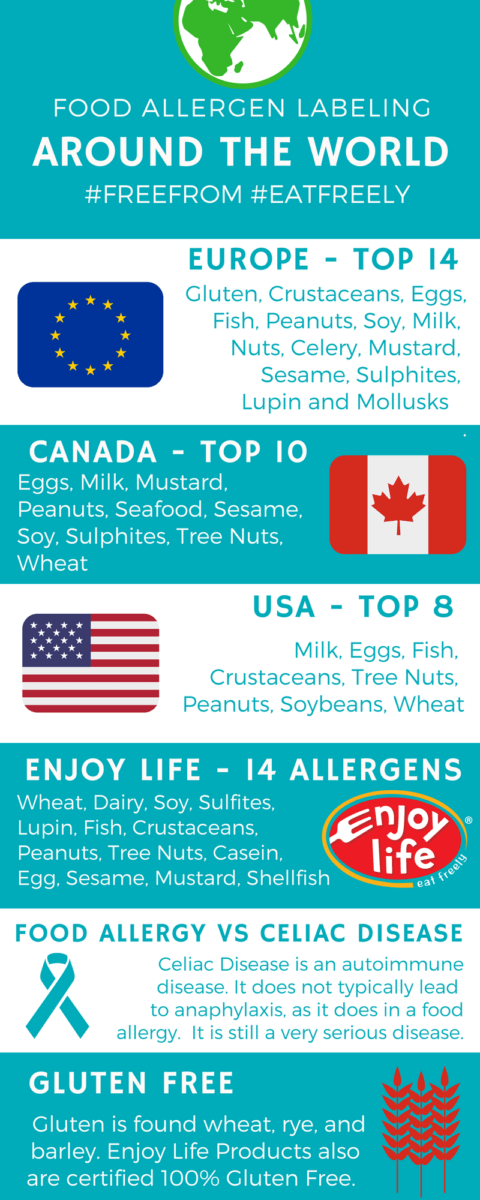 As you can see, Enjoy Life Foods labels for 14 food allergies, as well as gluten. Because of this, I loyally purchase their products as I know they are safe for almost everyone! We intentionally keep their food allergy conscious snacks on hand all the time. We find them to be of great help in these three specific places.
School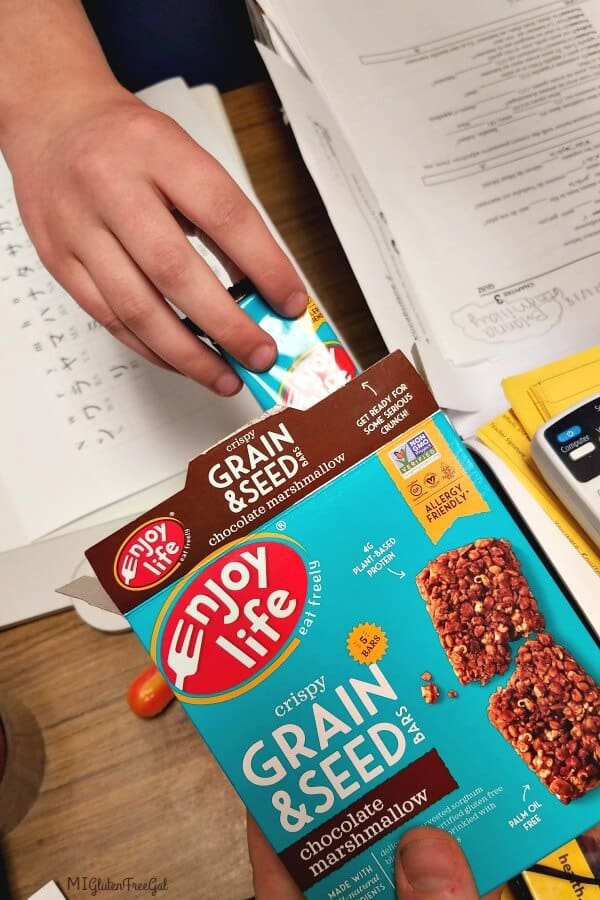 My husband teaches at a public middle school. Increasingly, he finds kids coming to school hungry. They failed to eat breakfast, or one was not provided for them. Due to school policy, all teachers must maintain a peanut-free classroom. Therefore, he always keeps a stash of Enjoy Life Foods products in his closet. He wants to make sure that food allergies are not a hindrance in helping his students be their best.
Camp & Extra Curricular Activities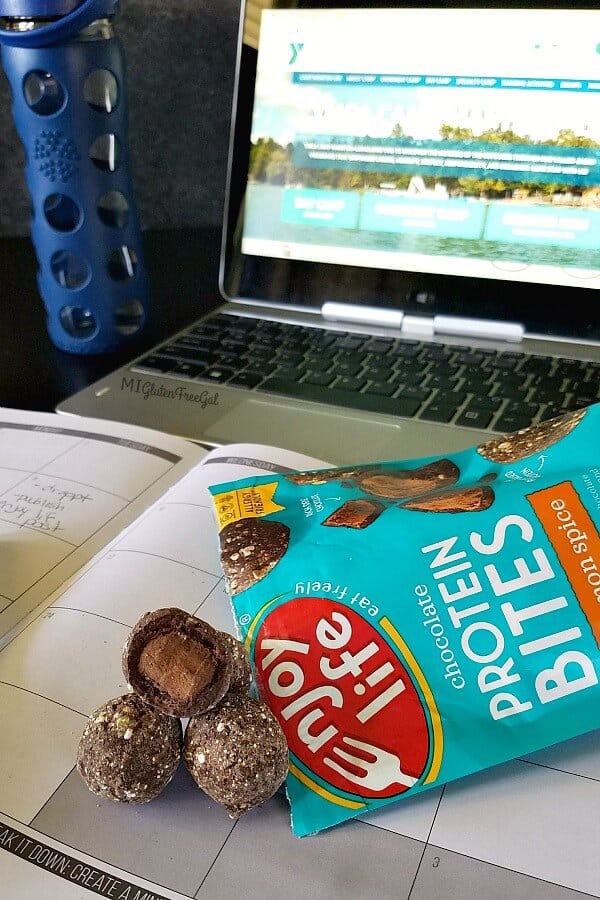 Anytime children leave the immediate care of their parents, it is important that those in charge are food allergy conscious. I keenly feel this every year when I cook for our kids Gluten Free Overnight camp. On average, 45 kids join us for camp. Of those 45, at least 15 have additional food allergens. Their dairy-free and egg-free products allow us to make sure no kid gets left out due to their food allergies. Enjoy Life Foods snacks become integral in feuling our kids (and volunteers!) throughout the week.
Places of Worship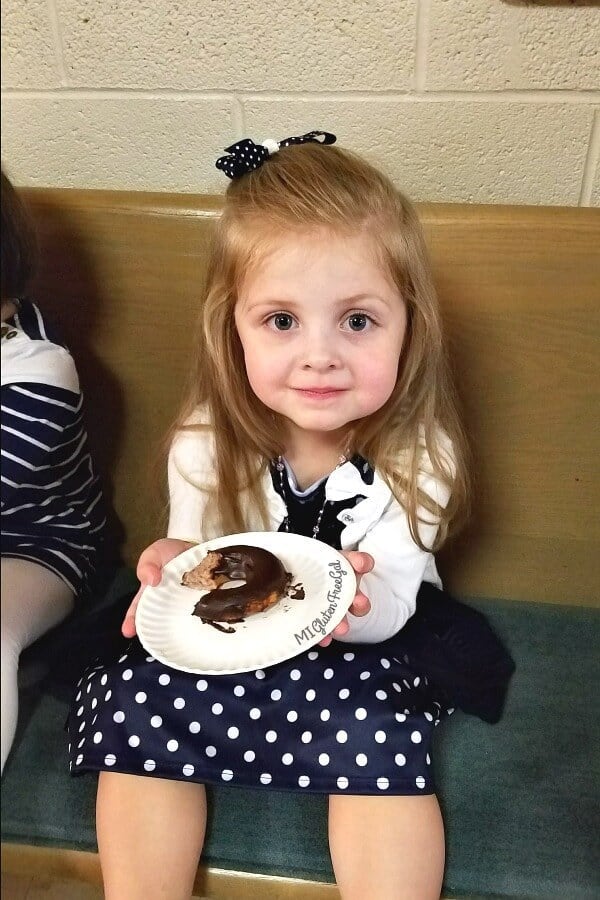 This United States has come along way in being food allergy conscious. We train teachers about food allergies and how to use epinephrine in case of anaphylaxis. More and more states require restaurant owners and workers to undergo food allergy training. However, our places of worship still fall short when it comes to food allergy training. At a recent conference, workers in children's programs were shocked to learn how deadly a food allergy can be. Whenever I bake for gatherings at our place of worship, I always use Enjoy Life Foods dairy-free chocolate. We want to make sure no one is left out.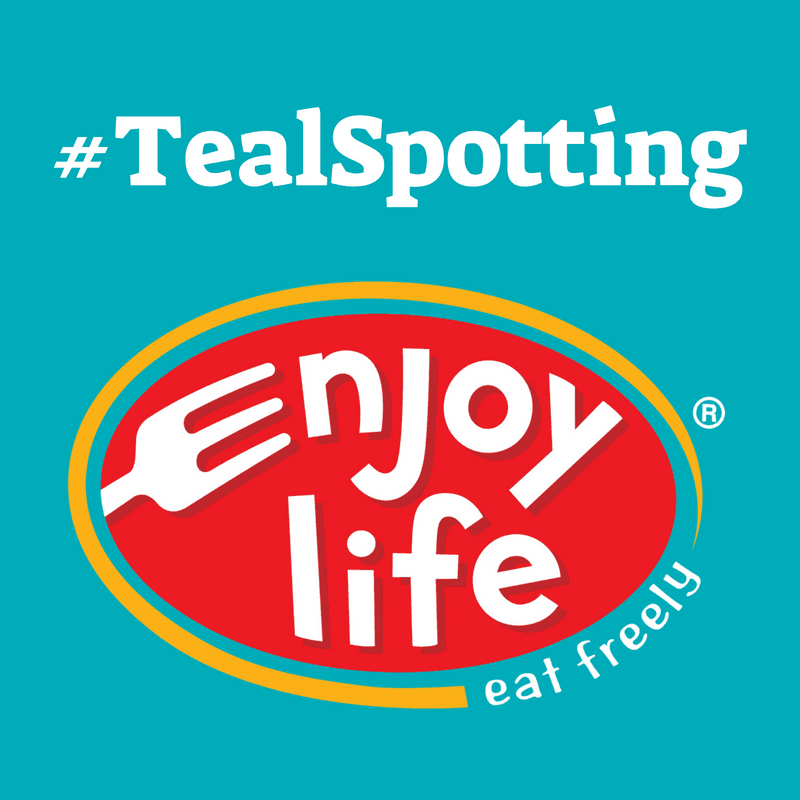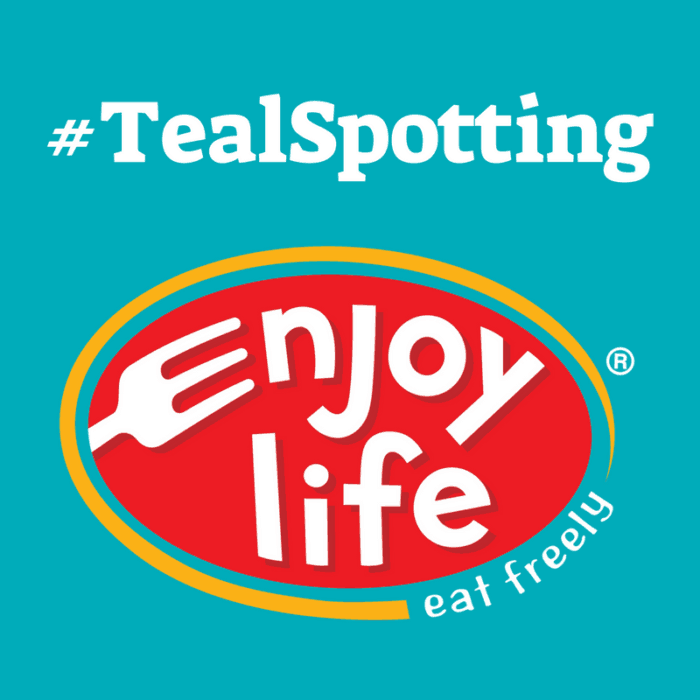 Recently, Enjoy Life Foods made a huge change in their packaging. As an ode to food allergy families, they changed all of their packaging to a teal background. Why? Teal is the official color of Food Allergy Awareness. During the month of May, people and organization and even buildings will "Turn it Teal" in recognition of the estimated 15 million Americans that live with a life threatening food allergy. If you find their new packaging, snap a picture, tag them and use the hashtag #TealSpotting for the chance to win a free product coupon!
In closing, if you are a food allergy parent, please know that you are not alone. If this is all new to you, thank you for taking the time to read this post and hopefully learn a little bit more about food allergies. When we all work together to become more food allergy conscious, we can better help and protect our children and our friends. May we all be able to eat freely!
**This post was sponsored by Enjoy Life Foods. This in no way changes my honest opinion or love for their products. I have been blessed to meet their staff, and am honored to call them colleagues and friends.**