Don't let Celiac Disease hold you back from enjoying treasured holidays. Find these Michigan gluten free paczki from four local bakers.

If you don't live in Michigan, you may be unfamiliar with the word "paczki." (Pronounced poon-ch-key, this word is also plural. So no need to add an "s" on the end.) Polish immigrants made these decadent treat popular here in Michigan. These filled pastries usher in Lenten season. The idea is that during Lent you give up fattening ingredients, such as fat, eggs and sugar. Therefore, making these rich treats allows one to use up these ingredients before they go bad.
As paczki are made with flour and are deep fried, many with Celiac Disease they will never enjoy one again. However, these four bakers are making Michigan gluten free paczki in various flavors. Some are deep fried, most are dairy-free, and all are delicious! Don't wait too long, as these delicacies are only made for a short time.
Gluten Free Specialties – Rochester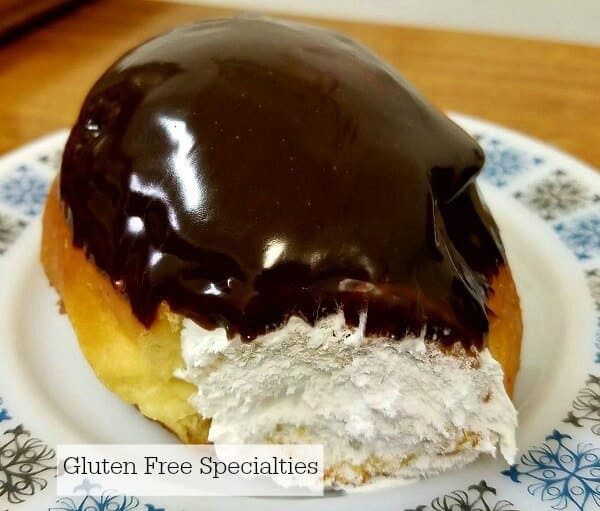 Gluten Free Specialties started making Michigan gluten free paczki years ago. Located in Rochester, Michigan. you can buy assorted flavors from their store. (Check their Facebook page for flavors.) While they do ship nationwide, the deadline for ordering for shipment is one week prior to Fat Tuesday. If you live in Michigan, you can still place orders ahead of time for pick up.  The gluten free paczki at Gluten Free Specialties are baked, and are made in a facility in facility that does not use nuts as an ingredient. They charge $5 for 1 paczki or $13.99 for 4 or $36 for 12.  You can reach them at 248-860-0680.
CONTAINS EGG AND DAIRY
Kind Crumbs – Grand Rapids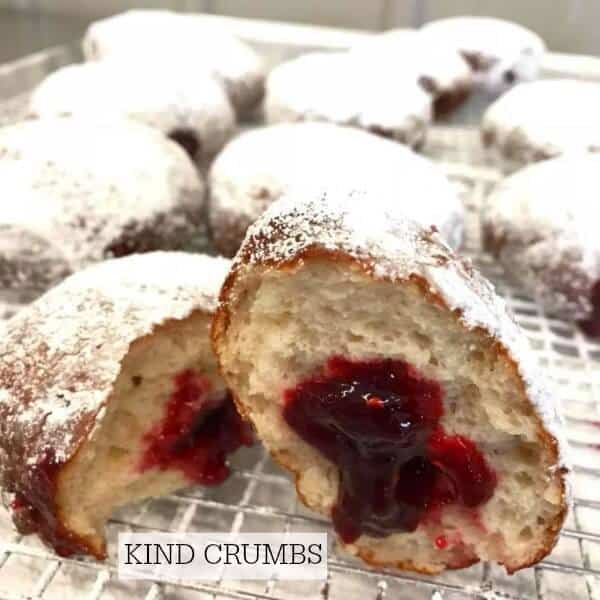 Kind Crumbs recently started offering Michigan gluten free paczki. All of their paczki are dairy-free, egg-free and soy-free. All of their gluten free paczki are deep fried and have jam fillings. You can pick up orders (which are required) at the new baking location on 3 mile road in Grand Rapids. (They do not ship paczki, but they do ship some of their other baked goods.) Various stores also carry their products. Kind Crumbs charges $6.99 for 3 paczki. You can call them at 616-881-6388.
VEGAN – EGG AND DAIRY FREE
Rise Grand Rapids – Grand Rapids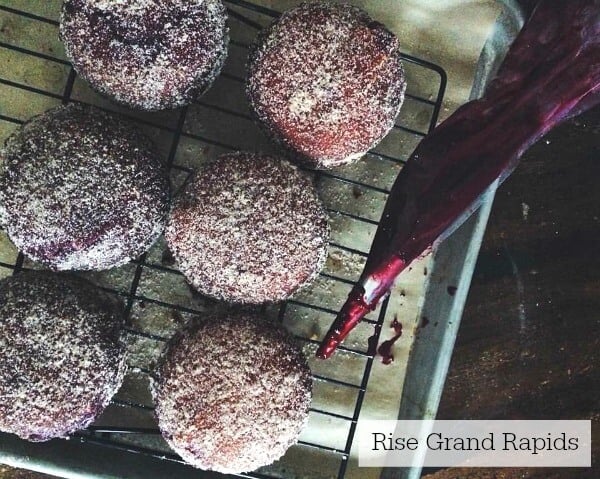 Rise Grand Rapids is a dedicated gluten-free and vegan bakery in Grand Rapids. They do not have their own storefront. Instead, they sell to many wonderful coffee shops in Grand Rapids. Per their Facebook page, they offer strawberry, blackberry or blueberry gluten free paczki. You must place an order in advance, with a minimum of 6 ordered. Order pickup will be at Crossroads Bible Church (where they bake) on February 13th between 1:30 and 2:30 pm. Orders must be placed by February 9th by 6 pm. In addition to being gluten-free and vegan, these Michigan gluten free paczki are also soy-free. They are also deep fried.
VEGAN- EGG AND DAIRY FREE
No More Belly Aching – Brighton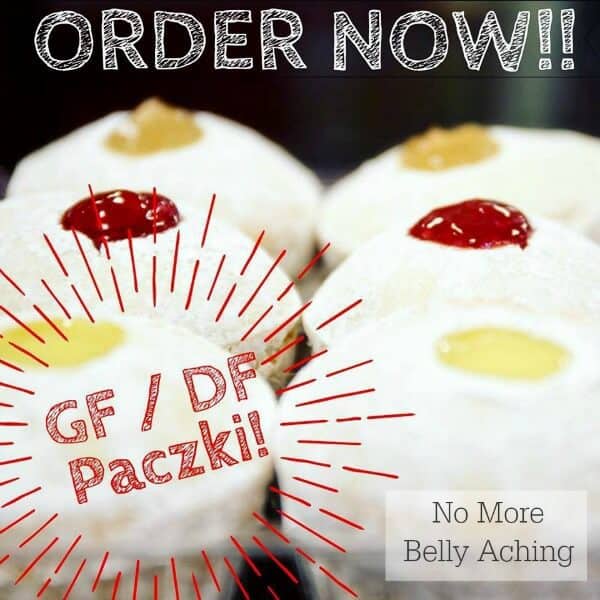 At No More Belly Aching, all items are gluten-free and dairy-free. Their Michigan gluten free paczki are baked, not fried. If you want some, you need to place an order, as those will be filled first. They are available in various flavors. No More Belly Aching charges $10.99 for 6 gluten free paczki. You can reach them at 810-225-9773.
DAIRY FREE – CONTAINS EGG
Rumi's Passion – Plymouth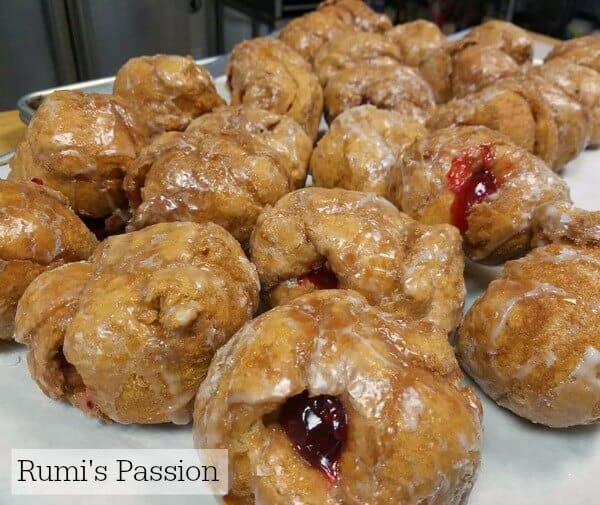 Rumi's Passion in Plymouth consistently gets rave reviews from gluten-free eaters across the state. These deep-fried Michigan gluten free paczki come both in jam and custard filled. The custard gluten free paczki contain dairy, while the fruit filled ones are dairy-free. You can pick one up this Saturday before Fat Tuesday, or on Tuesday itself. They cost $3.50 each. If you would like to order paczki, you must order a minimum of a dozen, which costs $34. They do not ship their paczki. They can be reached at 734-335-7145.
CONTAINS EGG. DAIRY FREE OPTIONAL
Do you celebrate Fat Tuesday by enjoying a gluten free paczki? What other special ethnic traditions do you and your family celebrate? Share your story in the comments below!