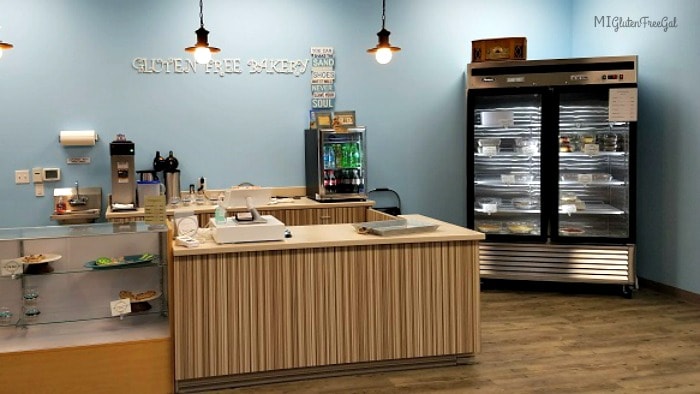 The story of Sandcastle Breads involves a lot of hard work and a little bit of magic. Owner Stacy Moulter had been baking gluten-free items for quite some time. In 2015, she entered a contest, pitching her idea for a dedicated gluten-free bakery. Judges selected her business proposal from over 20 various applicants. Sandcastle Breads was awarded a free year of rent, in an opportunity for Moulter's dreams to come true. Read more about Moulter's journey in her own words below.
1. ​What​ inspired you to become a ​​baker​?​ Why the focus on gluten-free?
My grandmother used to be a lead baker in my hometown so I guess baking runs in the family. I could easily recreate her pie and cookie recipes. All that changed when doctors discovered I had Celiac Disease. Following my diagnosis, I grew weary of buying "cardboard" cookies and wasting my money. I sought my grandmother's baking wisdom and spent hours doing gluten-free research.  Playing with different formulas, I created a great proprietary gluten-free flour blend. With it, I can convert most "Betty Crocker" recipes into gluten-free treats.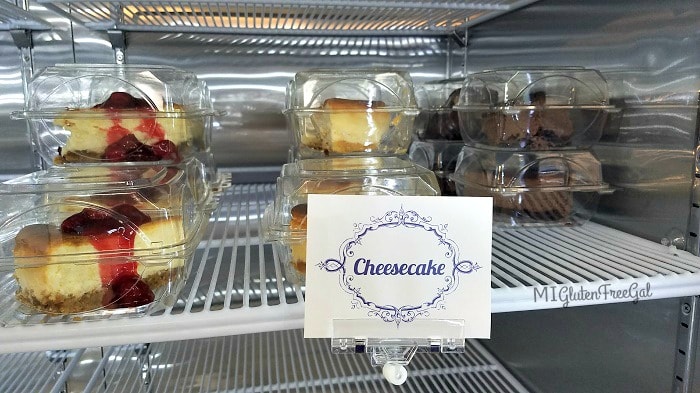 2. Are there other highlights of your products? Dairy-free, egg-free, nut-free etc?
Some of my are baked goods are dairy-free by design. Given prior notice, I can make vegan cakes and cupcakes.
3. What steps do you take to guarantee that your products are truly gluten-free?
I contact all ingredient producers and double check ingredient lists. Most of my ingredients certified gluten-free. I use Bob's Red Mill ingredients to create my gluten-free flour blend.
4. In what ways has your business had an impact on customers?
I began selling my products in the small tourist town of South Haven. Many folks visiting the area are overjoyed to see the "Gluten Free" sign hung above my tent. A little girl reacted with excitement, like a kid on Christmas morning, as she picked out a selection of items that were safe for her to eat. I receive spontaneous hugs from overjoyed strangers because they get to eat homemade things while on vacation to Michigan's west coast.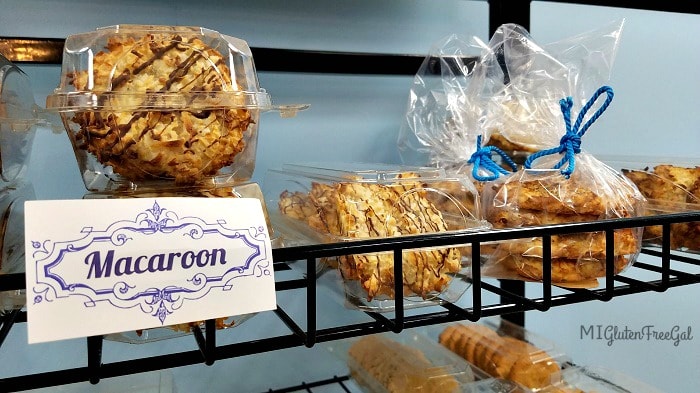 5. What would you like consumers to know about Sandcastle Breads and your products?
I am a small business owner who seeks to learn as I grow. Constantly I try new recipes, eager to give more options to my customers. I guarantee my baked goods with a money-back guarantee, because I want my customers to be happy.  My goal is for Sandcastle Breads to be a fixture in the community, where repeat customers feel like friends, not just a number. I love to help newly diagnosed with Celiac Disease patients navigate the gluten-free diet. If needed, I'll offer my personal number so I can answer their questions. Serving the people in my community brings me great joy.
Sandcastle Breads is located at The Shops at Westshore, just inside the Younkers entrance. Maria's and Amicarelli Vineyard, local South Haven restaurants, carry Sandcastle Breads products as well. Sandcastle Breads hopes to expand their offerings in Holland restaurants soon. Stacy plans to offer cater and special-order cakes this summer, as well as have a presence at three local farm markets in the area.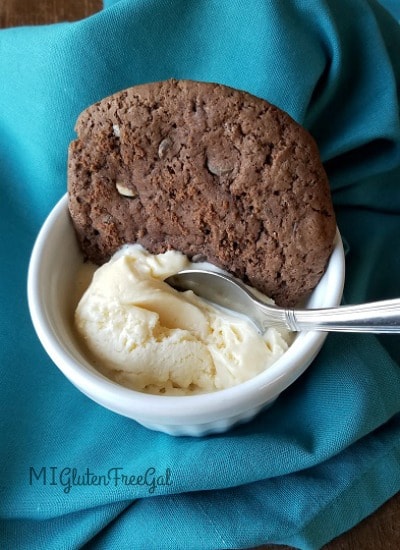 Sandcastle Breads
12331 James Street
Holland MI 49424
616.377.7215
Open Monday thru Friday 8 am – 6 pm, Saturdays 9 am – 4 pm (Closed Sundays)
Sandcastle Breads is just one of the amazing gluten-free bakers in the state of Michigan! Learn about the over 20 gluten-free bakers in Michigan by following this link. It includes an interactive map so you can visit one on your next Gluten-Free Getaway!