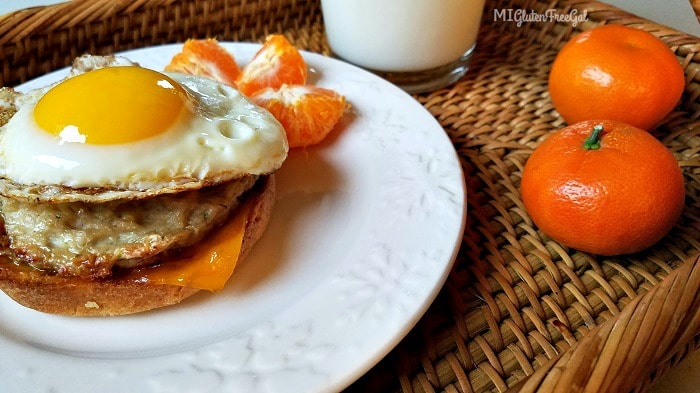 Know my favorite meal of the day? Brinner. That enjoyable time when breakfast foods meet dinner time. Eggs and pancakes replace meat and vegetables, and the sweetness of syrup add a hint of fun to a family meal. Pancakes and waffles are simple enough to do. The trick in our household is breakfast meat. My husband has a pork allergy, so we're always on the search for a good chicken sausage. Well tonight, I may have permanently solved out problem by creating our own homemade gluten-free chicken breakfast sausage.
The March edition of my American Gluten Free box was centered around breakfast. I could hardly contain my excitement! It included items such as pancake mix, English muffins, and nut-free granola. I quickly knew how I would use most of the ingredients. What perplexed me was how to use the Lake Shore Drive seasoning blend from The Spice House. Put it in eggs? Turn it into a dip? The ingredients include shallots, garlic, onion, chives, as well as salt and pepper. Then like a moment of divine inspiration, it hit me. I would make gluten-free chicken breakfast sausage!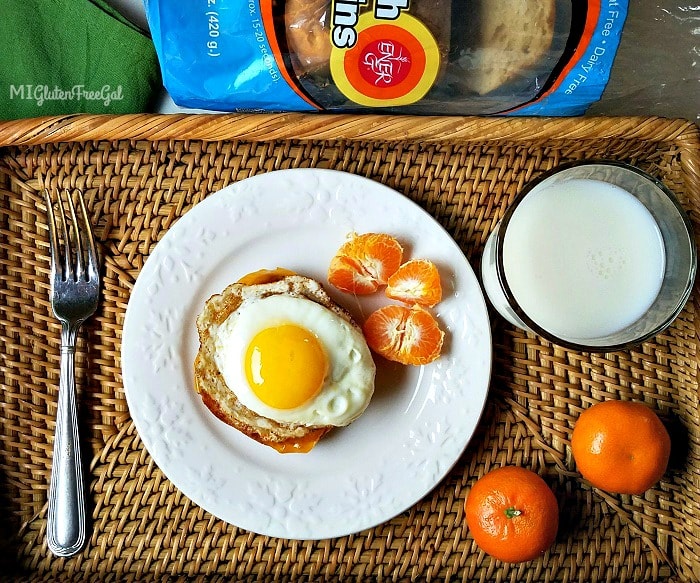 Like most of my recipe creations, I did a bit of online searching first. How much Lake Shore Drive seasoning should I use? How does one add flavor to gluten-free chicken breakfast sausage in general? I found some great ideas from "Peace, Love and Low Carb" as well as "An Edible Mosaic." One called for syrup, while one called for oil and diced apples. So I got creative and used applesauce as a sweetener AND an oil replacer. Also, I used the apple cider Vinegar that Edible Mosiac called for, as she states it works as a meat tenderizer. I made a small patty with my meat mixture, allowing me the ability to taste test a small portion to adjust spices as necessary. It took a few mixings, but I believe I've come up with a gluten-free chicken breakfast sausage that you'll love. I know that my husband and I did!
They were STELLAR atop the Ener-G English muffins that were in my American Gluten Free subscription box. April's box features a taste of the Mediterranean and ships on March 21st.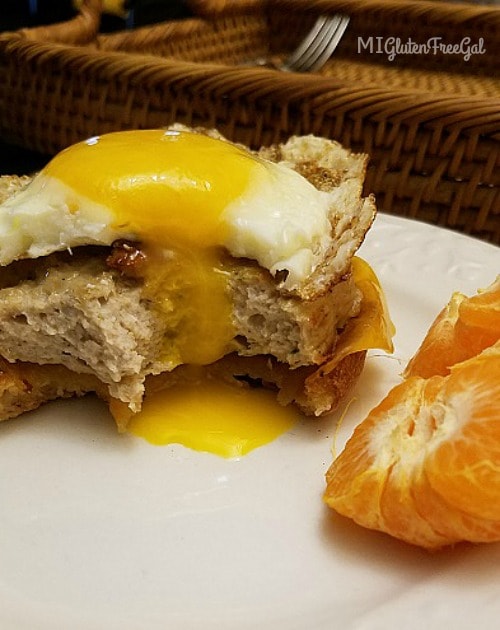 2 lb ground chicken breast
1 tsp salt
1/4 c. finely chopped onion
1 and 1/2 tbsp. Lake Shore Drive seasoning
1/4 tsp. black pepper
Pinch sage
1 tbsp applesauce
1 tbsp apple cider vinegar
Using a a large bowl, mix together ground meat and spices. Once mixed thoroughly, add in applesauce and apple cider vinegar. Set aside, and heat skillet over medium heat. Lightly oil hands and form sausage mixture into small patties. Cook over medium heat: 2 minutes on one side, flip, then cook 1-2 minutes on the other side.
Another option would be to bake the gluten-free chicken breakfast sausage on a foil-lined cookie sheet. Heat oven to 350 degrees. Then, cook for 7 minutes on one side. Flip and cook 8 minutes longer. A hamburger patty press can also be used for forming the patties. The mixture can be sticky, and may benefit from refrigeration prior to cooking.
What's your favorite way to enjoy breakfast at dinner time? Do you have a favorite gluten-free chicken breakfast sausage that you purchase or make? Please leave me a note below!
This page contains affiliate links.