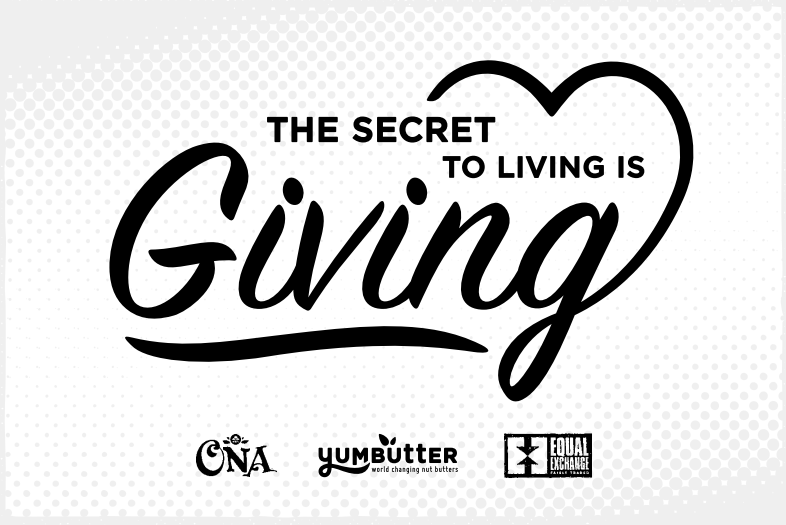 "It is more blessed to give than receive." As a young child, I sang these words in a Christmas play. They have stuck in my mind ever since. This idea part of the idea behind Yumbutter's participation in the "Secret to Living is Giving" campaign. They, and the other businesses included, know that being a good company is more than just selling good products. It's about using your influence to do good in the world.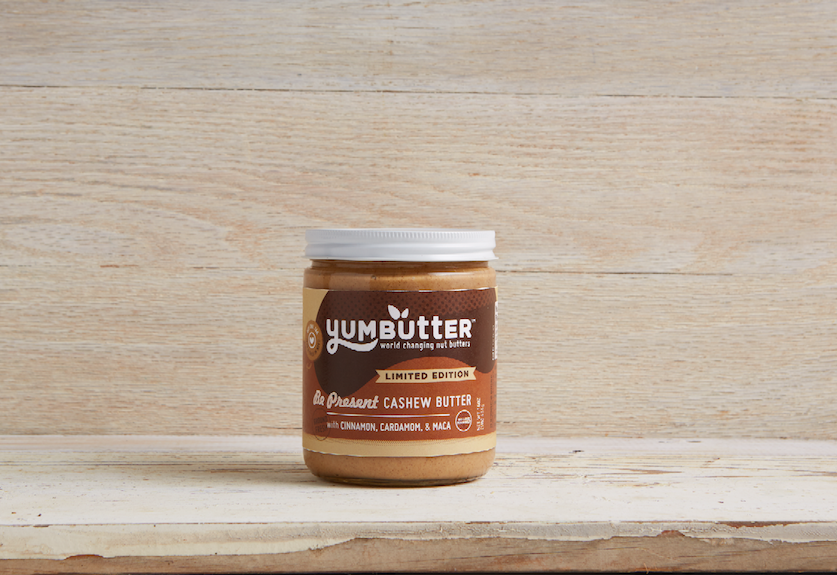 I first learned about Yumbutter at the Chicago GFAF Expo a few years ago. Not only did I love their peanut butter, I loved their view of "Holistic Responsibility."  Their organic products are made with ethically sourced ingredients. That means paying farmers a fair wage. They also partner with other "B Corporation" businesses, working together to use their companies to bring about world change. This makes their limited edition "Be Present" Cashew Butter, blended with cardamom and cinnamon, an ideal inclusion in the "Secret to Living is Giving" box. Through the sales of this special "potion," they will feed malnourished children through an organization in Guatemala called "Primero Pasos."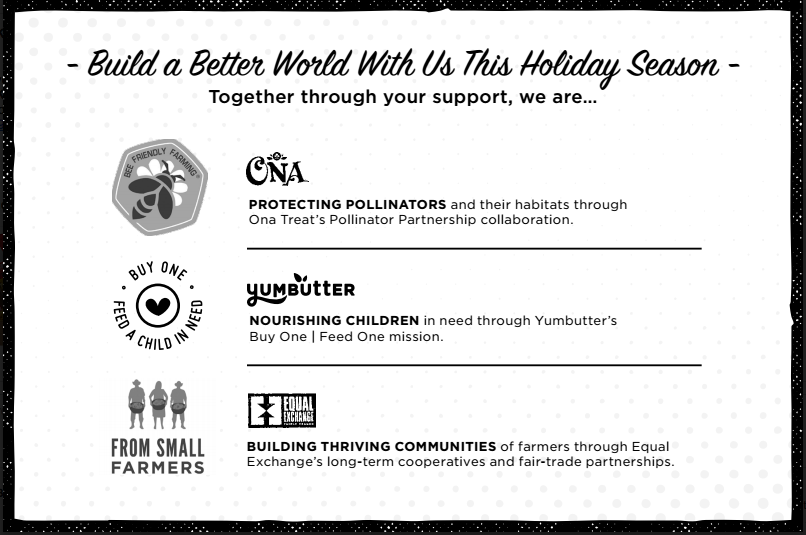 Ona and Equal Exchange are also participating in the Secret to Living is Giving promotion. Ona uses their profits to protect bees and their habitats. Equal Exchange  believes in working with small independent farms. This allows them to make sure their coffee and cocoa beans are ethically raised. It also allows them to build relationships with farmers and pay them a fair wage. We live in such a fast-paced global market that we often don't know how our food is raised, or by whom. These companies are working together to try to change that trend, even if it's just one person at a time.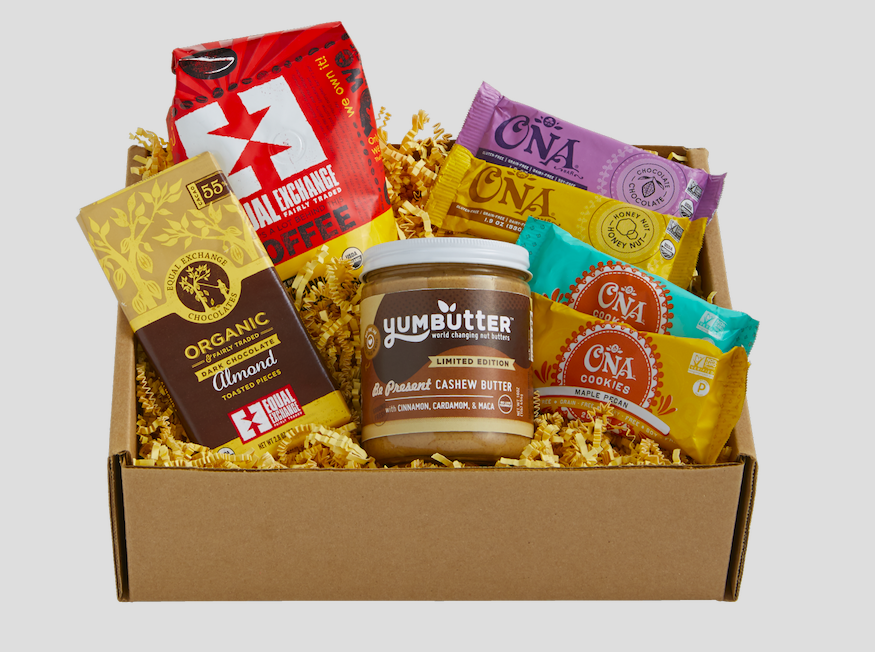 Other than Yumbutter's Be Present Cashew Butter "potion," here is what else you'll find in the "Secret to Living is Giving" box. This box includes Ona's Coconut Shortbread and Maple Pecan cookies. It also includes their Chocolate Chocolate and Honey Nut Bars. All Ona products are paleo, certified gluten-free by GFCO, certified non-gmo and organic. This box also includes Equal Exchange's Dark Chocolate Almond bar and a 12 oz. bag of their Mind Body Soul coffee.
Order your "Secret to Living is Giving" box today!
These three companies are offering this box for a limited time. December 19th is the deadline to order this box for yourself or someone you love. The cost of the box, filled with organically and ethically sourced items is $49.95. The cost of shipping is included in that price. Just click here to order your today!
**This post contains an affiliate link. My blog is reimbursed a small fee for helping to promote this campaign.**