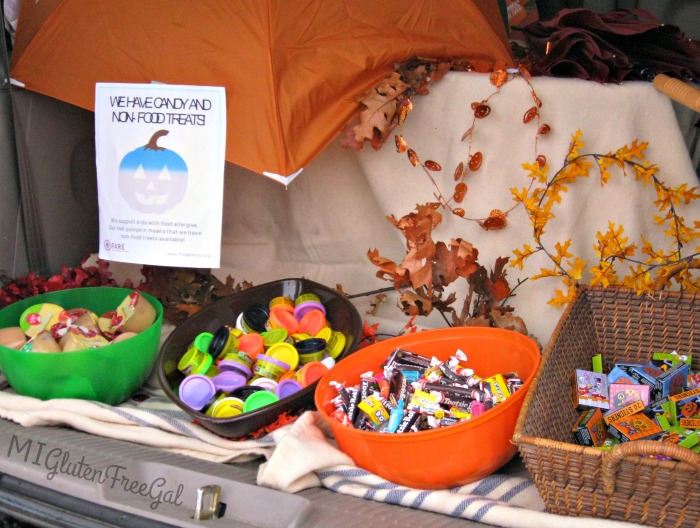 Having an allergy friendly Halloween is a big deal in our household. Every year our church participates in a "Trunk Or Treat." What is that, you ask? You gather your friends and neighbors, park your cars in a large circle, and pass out candy from your trunk. Some of our friends get really creative in decorating their cars and themselves. We take a more laid back approach. My husband often wears his roller blades, his Red Wings hockey jersey and brings his hockey stick. Costume complete.
While he holds down the "costume" duties, I'm in charge of buying the allergy friendly Halloween goodies. That's no small task. Annually we have 500 children that visit our minivan. Of course, my main concern (aside from having enough) is that we have snacks that are food allergy friendly. Statistics show that 1 in 13 children have a food allergy. I want to make sure those kids never get left out. We set out the options before them, letting them pick what goes in their tote bag. The children in our neighborhood always seem to appreciate that they get to choose!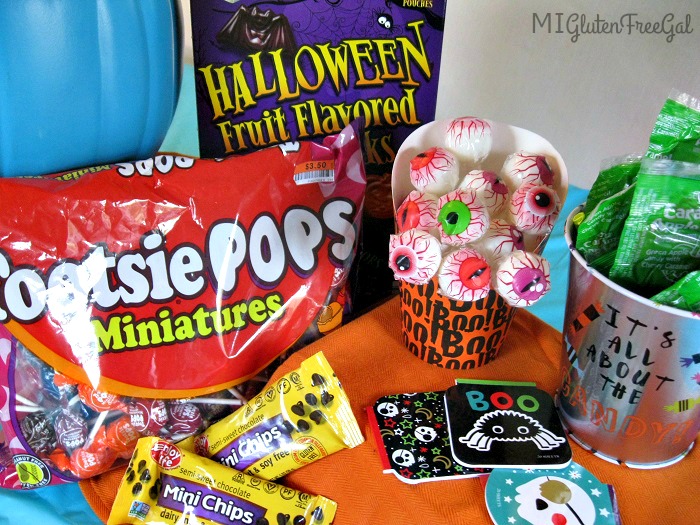 It may seem daunting at first to try pick out allergy friendly Halloween treats that are food allergy friendly. With the Teal Pumpkin Project and brands like Enjoy Life and Tootsie, there a lots of great options. You can also pass out items that aren't food, like pencils, erasers and temporary tattoos. These are also great to have for kids who have Type 1 Diabetes, who have to watch their sugar intake. Here's a short list of items we have passed out before.
Tootsie Rolls
Blow Pops
Sunflower seeds snack packs
Temporary Tattoos
Fruit Snacks
Pencils
FlavorIce popsicles (unfrozen)
Applesauce Cups
Mini notebooks
*In years past we distributed small tubs of PlayDough. They were a huge hit, but they do contain wheat.*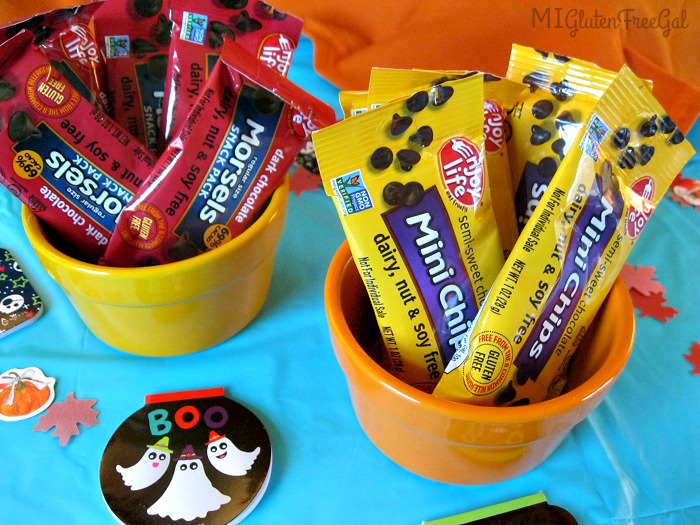 Enjoy Life Foods Baking Chocolate Snack Packs
This year our allergy friendly Halloween is even more exciting! Enjoy Life Foods has new "mini" products that are making a BIG impact! All of their foods are free from the 8 most common allergens, which account for 90% of food allergies. With the release of Enjoy Life's Baking Chocolate Snack Packs, I can feel safe passing out chocolate to kiddos without fear of hidden allergens. The snack packs come in semi-sweet and dark chocolate. Now all of our kiddos can #SnackFreely!
It's so nice to have small packs of these baking chocolate snack packs, as it really helps with portion control. Of course, there are lots of other creative uses for these snack packs. I've added them to this microwave brownie in a mug as well as this healthy cookie dough dip. With the addition of the Crunchy Mini Vanilla Honey Grahams this year, you could use the chips to make some impromptu mini S'mores!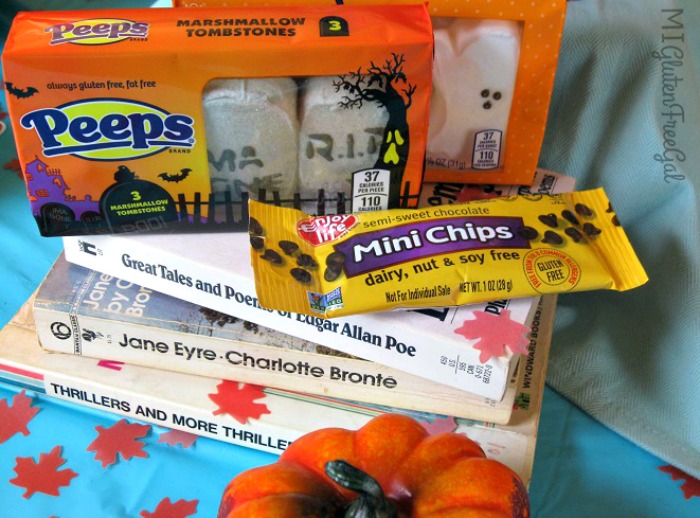 These new Baking Chocolate Snack Packs are brand new to the market. If you have a hard time finding them in stores right away, you can order them online. Now through October 21, 2016, you can buy one bag and GET ONE FREE using the promo code "SNACKFREELY"! I'm sure you'll want to make them a part of your allergy friendly Halloween goodies!
But the kids shouldn't get ALL the fun. Us adults deserve some treats too! One lucky winner will win TWO bags of the Enjoy Life Baking Chocolate Mini Chips, one of each kind. Enter using the Rafflecopter below. The contest will run through Friday, October 28th. All entrants must live in the continental United States to win.
How are you spending your Halloween this year? Leave me a note below. Hope it's "Spooktacular!
** This post has been sponsored by Enjoy Life Foods. All thoughts and opinions are my own. Including my opinion that they are an awesome company that truly has a passion for helping the needs of the food allergy community!**