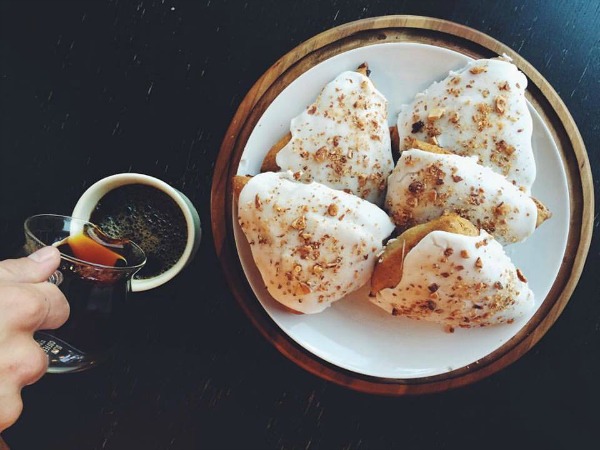 Rise Grand Rapids is a new gluten-free baked goods business that has gained a quick following. Looking at these beautiful photographs, one can understand why. You can tell the love and care that are put into these doughnuts and cakes. Because we all deserve a bit of beauty in our day. When owner Nick Van Liere isn't whipping up a creative concoction in the kitchen, he's meeting his customers. Listening to their stories and hearing the beauty of their souls.
I've been stalking following Rise Grand Rapids on Instagram for some time. I haven't had the pleasure of eating one of their bakes. I imagine the day I do, my mouth will be singing their praises as well. Maybe more like moaning than singing. Until then, here's a bit more about Rise Grand Rapids baked goods in Nick's own words.
1. Are you a dedicated gluten-free baker? (I.E, do you bake with ONLY Gluten-Free flours.)
Yes, we only bake with gluten-free flours from Bob's Red Mill in Oregon. All other ingredients are gluten-free as well.
2. Do you have a store front?
We do not yet have a storefront. Rise Grand Rapids rents a commercial kitchen space at our local church. located on the westside of Grand Rapids. We are the only food producers working out of this kitchen. In fact, we also do the cooking for the 3-4 community meals made there throughout the year. During those meals we never use free floating flour.
All of my equipment and surfaces are washed and sanitized daily. Equipment is used only by Rise Grand Rapids, and ingredients are also kept in a locked cabinet.  With all of that being said, I have had multiple people with Celiac's Disease eat our products and no one has reported any issues.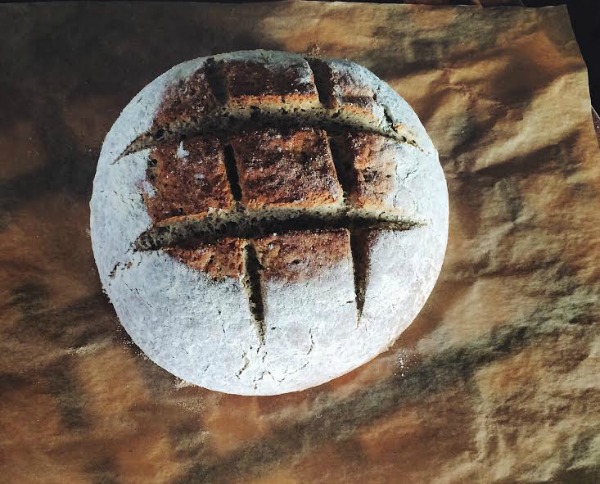 3. What inspired you to become a baker? Why the focus on gluten-free?
I became a vegan in high school. Therefore,  I was in charge of making all of my own meals. I enjoyed the challenge of vegan baking and experimenting with different substitutes. I have some dear friends of mine who must eat gluten-free, and they challenged me to try baking without gluten. I really enjoyed the challenge. Ever since I have continued to experiment with creating new gluten-free recipes.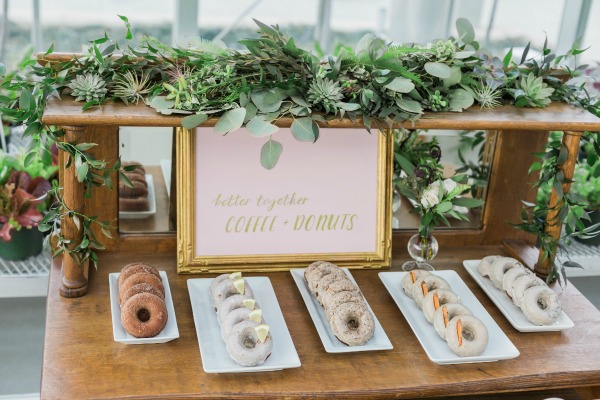 4. Are there other highlights of your products? Dairy-free, egg-free, nut-free etc?
All of our baked goods are gluten-free, dairy free, and egg free. In addition, our doughnuts are also soy-free. We have the ability to cater to many different allergies and can make most items soy-free upon request. Our products are also free from any food dyes and artificial flavors.
5. What steps do you take to insure that your products are truly gluten-free?
We clean and sanitize before and after each use of our kitchen space, and have appropriate signage in place to warn other users not to use gluten on our equipment. This is one of many steps we take in order to prevent cross-contact with allergens.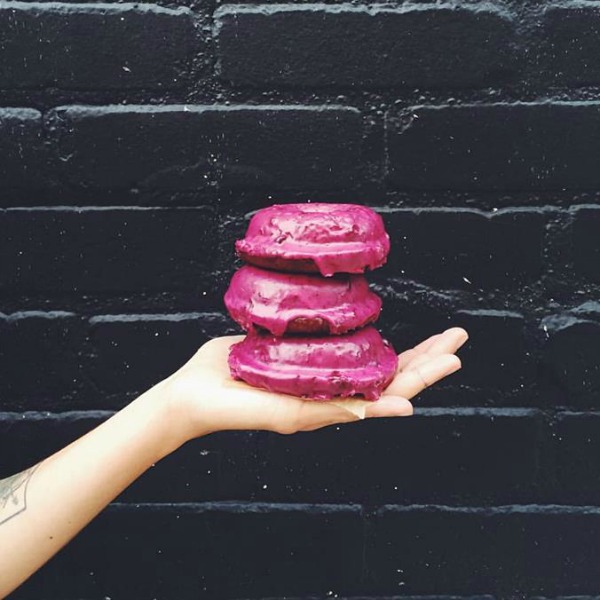 6. Can you share a story of a customer who's been greatly impacted by your business?
Many customers comments come to mind. One story that sticks out was a 25-year-old customer who had not had a doughnut ever in his life due to a dairy allergy. He was SO excited to finally have a doughnut!
7. What would you like consumers to know about your products and your business?
Our business is all about creating space for everyone to enjoy celebration, no matter their allergy or dietary preference. We are up for the challenge when customers come to us with multiple allergies/preferences, and are happy to accommodate!
You can find Rise Grand Rapids baked goods at Ferris Coffee & Nut, Bartertown Diner, Relish Green Grocer at the Downtown Market, Global Infusion, the Sovengard, and Lightfast Coffee.
Rise Grand Rapids
616-283-5226
Website
Facebook | Twitter | Instagram
Have you tried items from Rise Grand Rapids? What is your favorite item? Find many more gluten-free bakers around the state in my Michigan Gluten-Free Bakers list!