Michigan is a great place to live and visit if you have Celiac Disease or need to follow a gluten-free diet. There are a number of Michigan-made companies that can be found on grocery store shelves, and many fantastic restaurants that offer safe gluten-free dining options. But fresh bread is always a comfort and life is never complete without dessert! Enter my list of Michigan gluten free bakers.
Check out the over two dozen gluten-free bakeries we have across the state of Michigan, broken into geographic regions. Each link will go to an individual interview with the owner, which explains why they went into business as well as highlight what other allergens they are "free from" or can accommodate. You will also find their contact information and business hours. If you would like to plan a trip to visit them all, follow this link to my interactive map. (Also seen below.)
Michigan Gluten Free Bakers near Grand Rapids / Muskegon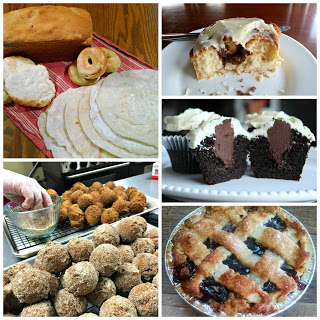 Ouma's Cottage and Gluten Free Bakery (formerly The Sugar Bowl Bakery)
Live Gluten Free Bakery and Cafe
Hall Street Bakery (peanut-free)
Kind Crumbs (dairy-free, soy-free, nut-free)
Foxglove Cake Creations
Rise Grand Rapids (dairy-free, egg-free)
Sandcastle Breads
Michigan Gluten Free Bakers near Southwestern Michigan (Kalamazoo / Portage)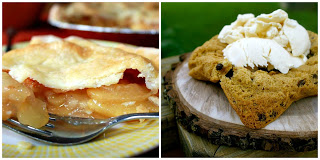 Michigan Gluten Free Bakers near Lansing / Jackson / Central Michigan
Bake It Best (special orders only)
Gluten Free Rox *
Sweet Encounter Bakery * (peanut-free)
Break O'Day Farms
Hawk Hollow Simply Free
YUM! Baked Goods
Michigan Gluten Free Bakers near Brighton/ Ann Arbor

(Retired) 
Gluten Free Goodies By Brown
 (peanut-free, soy-free)
No More Belly Aching
 (dairy-free)
Tasty Bakery
 (soy-free, corn-free and mostly vegan)
Michigan Gluten Free Bakers near Metro Detroit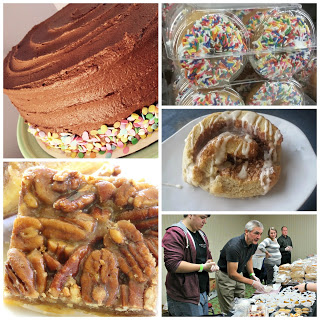 Gluten Free Specialties 
Sweet Bree's (formerly B Free of Gluten)
Ethel's Edibles
Rumi's Passion
Little Mustard Cafe and Shoppe (peanut-free, organic)
Michigan Gluten Free Bakers near Flint / Saginaw / Bay City / Thumb Region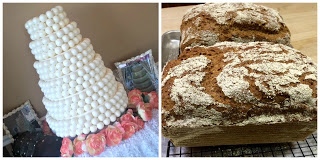 Heavenly Cakeballs (peanut-free)
(Retired) Viola Fe's Bake Shoppe
(By Grace Cakes)
Michigan Gluten Free Bakers in Northern Michigan

Third Coast Bakery  (dairy-free, soy-free, vegan)
NOW CLOSED Daniela's Delectables
Upper Peninsula
(Click the tab in the top left of the map to expand the list of bakers.)
Are there dedicated Michigan gluten-free bakeries that I have missed? Leave me a comment below and help me add to the list! If you can, please include a means to contact them.