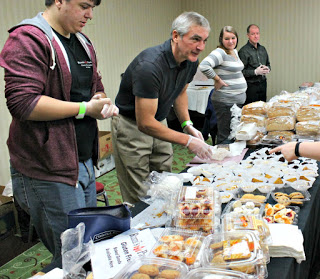 Photo courtesy of Vernon Coleman
Rumi's Passion has been a fixture of the Michigan gluten-free community for years. Read more below, as owner Steve Ciric shares more about their business.
1. What inspired you to become a baker? Why the focus on gluten-free?
I've been a baker for decades. In reality, my family has been in the baking industry for over 30 years. We owned Wild Flours bakery 8 years ago and customers began to ask about gluten-free options. After some research I saw that I needed a dedicated facility in order to safely offer gluten-free items. So we closed down our conventional bakery and opened Rumi's Passion in 2010. You can read more about our adventure in opening our business the Plymouth-Canton Patch.
2. Are there other highlights of your products? Low sodium, fat free, etc?
We offer dairy-free, soy-free, corn-free, and vegan options. Some of our items are sugar-free as well.
3. What steps do you take to insure that your products are truly gluten-free?
All of our ingredient suppliers provide us with fact sheets to confirm they are gluten-free.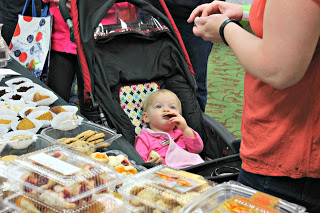 Photo courtesy of Vernon Coleman
4. Can you share a story of a customer who's been greatly impacted by your business?
You can find many reviews from happy customers on our Facebook page, including this one –
"I special ordered unfrosted cutout cookies so my daughter could have the experience of frosting legit Christmas cookies. Rumi's cookies are AMAZING! I truly wouldn't have known they are gluten-free and dairy-free. Thank you so much!"
5. What would you like consumers to know about your products and your business?
We are able to do custom products for customers who have restrictions beyond a gluten-free diet.
Rumi's Passion also supplies items for area restaurants, such as Moo Cluck Moo and the Union Joints chain of eateries. They have recently updated their website and you will be able to purchase items from there as well.
Rumi's Passion
41120 5 Mile Rd
Plymouth MI 48170
(734) 335-7145
Open Tuesday thru Friday 10 am – 6 pm, Saturday 9 am – 3 pm
Rumi's Passion is one of many  bakeries across the state of Michigan offering gluten-free options. Make sure to follow along with my #MichigansBestGF Bakery Search and learn about over 20 gluten-free bakers in Michigan. I will publish a comprehensive list of all the gluten-free bakeries in Michigan, along with an interactive map, at the beginning of April. Follow me on Facebook, Twitter, Instagram and Periscope for pictures and live videos too!