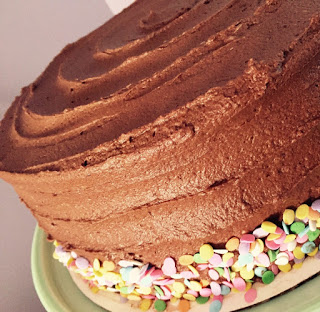 Photo Credit – Briana Willis
**Update- The name of the bakery has changed to Sweet Bree's from B Free of Gluten. Only the name has changed. The deliciousness is the same!
When I learned about Sweet Bree's bakery for the first time, it was through word of mouth. A fellow Detroit area blogger mentioned this bakery as I was looking for vendors for the Lansing Gluten Free Fair. When I visited the business Facebook page, I was blown away with the beauty of her cakes. I immediately reached out to her about joining the event.
From my first conversation with Sweet Bree's owner Briana Willis I realized she isn't just a passionate baker, she's a compassionate person. She was catching up with me between her shifts at the local hospital, where she works as a nurse. Ironically, I just had surgery, and had more questions than answers about my recent surgery. She was gracious to answer every question I had, even though she'd never met me before. She brought me peace of mind and truly aided in my healing.
That's Willis' goal in her bakery business as well. Sweet Bree's wants to give you peace of mind about eating foods that you miss, while making sure they are prepared to meet your needs. Between her nursing job and her home-baker business, she is poised to be a great advocate for Celiac Disease. Learn more about BFree Gluten- Free in Willis' own words.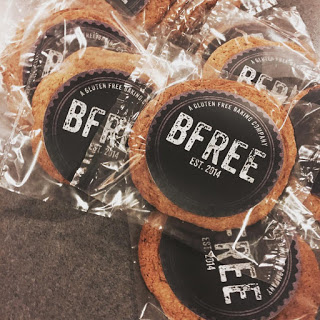 Photo Credit- Briana Willis
1. What inspired you to become a gluten-­free food baker?
Almost 4 years ago, my middle daughter was diagnosed with Celiac Disease. It was a huge adjustment at first. Even as a nurse, there was much I didn't know, much I needed to learn about what was safe for my child to eat. After some time, I managed to convert our favorite family recipes to gluten-free dishes. We often entertained, and with guests never realizing they were eating was gluten-free baked goods. Compliments were passed back and forth, and I said to myself-"Food can be free of gluten and still be tasty!" And, that's when the business began.
2. Are there other highlights of your products? Dairy-free, egg-free, nut-free, etc?
I consider myself a custom baker. There are customers who are not gluten-free but need a cake to be dairy free, etc. and with me they get both. I cater to people with food allergies and intolerances, and have been requested to make soy free, corn free, and more.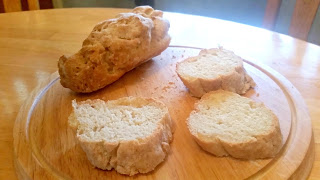 Photo Credit – Margaret Clegg
3. What steps do you take to insure that your products are gluten-­free? Are your products certified?
I buy labeled gluten-free ingredients, verifying with manufacturers any which are not labeled gluten-free. I have all new pans, mixers, utensils, etc. My kitchen is 100% gluten-free, although it is not certified by an outside source.
4 Do you have any stories from customers about how important your products have been in their life?
I have many repeat customers, and lots of referrals from happy eaters. I get a lot of emails, texts after they've eaten the cake I've made saying how "wonderful it was" and that "it had been years since they were able to eat it". The reviews on Facebook say a lot about my products. I'm very proud to be able to make great gluten-free baked goods for the Celiac community and others as well.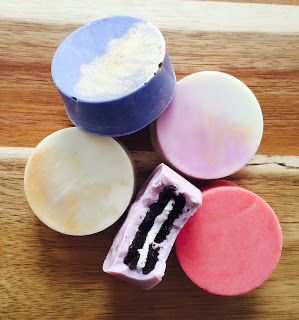 Photo Credit – Briana Willis
5. What would you like consumers to know about your products and your business?
I really enjoy cooking & baking. I love the challenge of trying to come up with new treats. I try to buy organic and local every chance I can. At first, I got licensed because I thought I would wholesale but I'm really not interested in doing that exclusively. There is no connection with our customers that way. People with these kinds of issues want to talk to the person making their food and connect with someone who can empathize with what they're going thru. I'd really love to have a little cafe/bakery where someone can walk in and eat without having to worry about dietary restrictions and food allergies.
Sweet Bree's
bree@ilovesweetbrees.com
(586) 925-0555
Hours vary – check her Facebook page for locations and times
Website / Facebook / Instagram
Right now you can find Sweet Bree's products at pop-up events around the greater Detroit area and through special order. Briana also has a booth at the St. Clair Shores Farmer's Market from May to September. She is sometimes present at Tri-County Celiac Support Group meetings as well.
Her items range in price from $7- $35.
Sweet Bree's is just one of the amazing gluten-free bakers in the state of Michigan! Make sure to follow along with my #MichigansBestGF Bakery Search and learn about the over 20 gluten-free bakers in Michigan. Follow this link to read about them ALL and view an interactive map! Follow me on Facebook, Twitter, Instagram and Periscope for pictures and live videos too!