If anyone ever wants to get me a gift, I can tell you exactly what to buy. Food. It's safe to say that if it's a gluten free food item, I'm probably going to like receiving it. I received a gift basket containing these Beyond Basic Provisions gluten-free waffle mixes. They were completely new to me, so  I was excited! While they make many flavors, French Vanilla and Double Chocolate were what I received.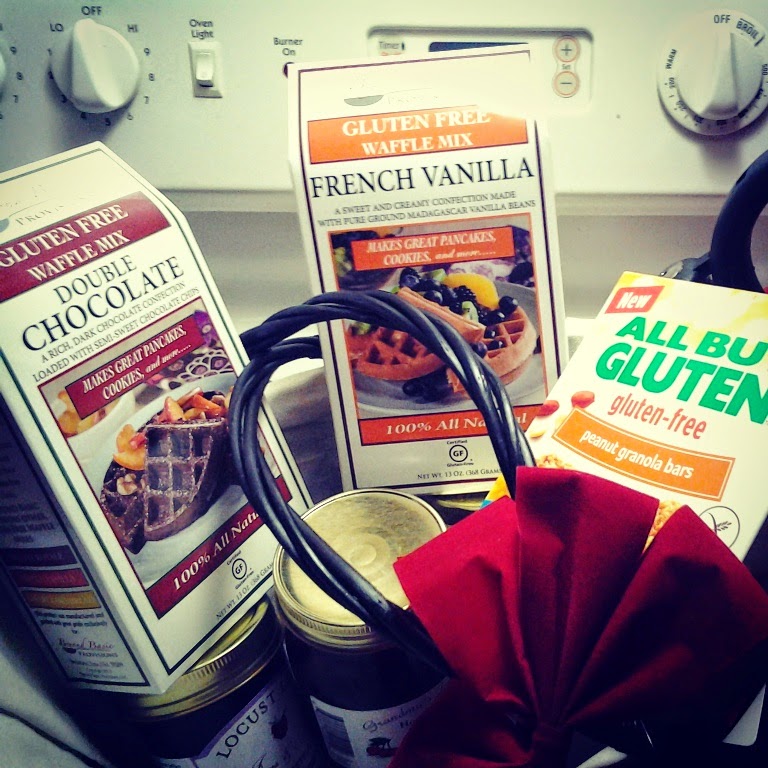 We made the Beyond Basic Provisions Gluten-Free French Vanilla waffles when my folks stayed over night. I added more water, as the batter was thick. We made the Double Chocolate waffles when we had a friend over for breakfast on Christmas morning. With out the extra water, the waffles were a bit hard. I've also tried the Beyond Basic Provisions Gluten-Free Praline Royale waffle mix. While it was good, the caramel bits in it were too sweet. You can find out more about their gluten free mixes, here.
When I saw them at an East Lansing store, there were pretty pricey. However, my aunt left the price tag on the boxes she bought us, accidentally. She had bought them someplace called "Bailey's" in Ohio for $0.99 a box! For that price I would definitely purchase them again. Full price, maybe not.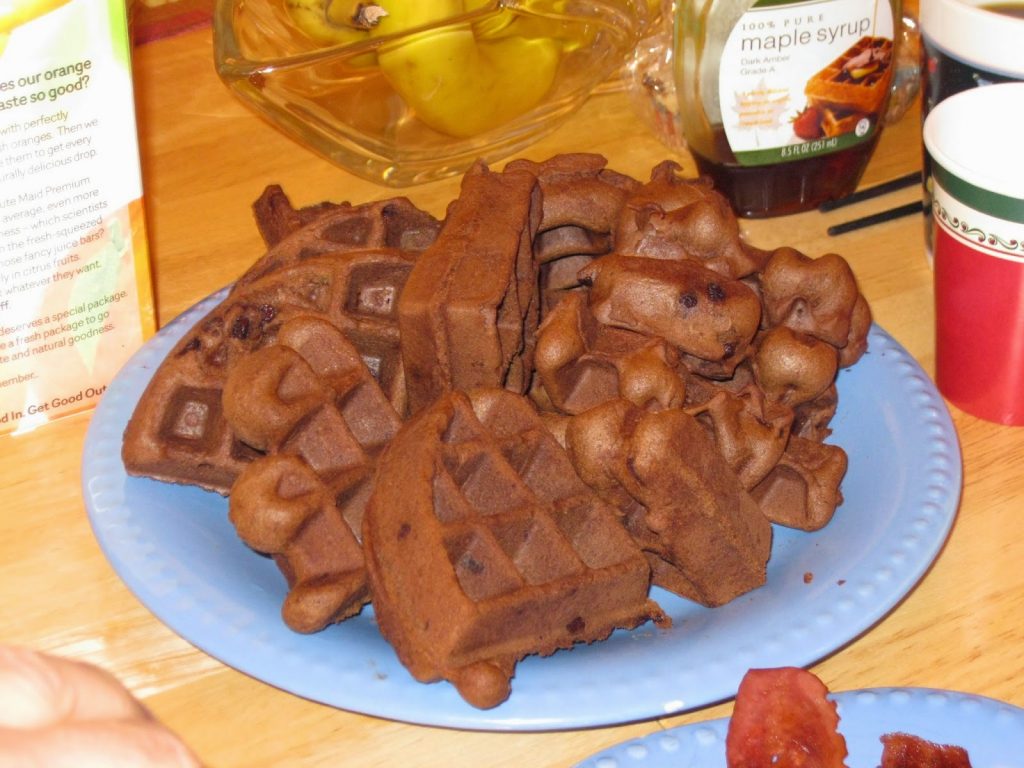 *Update- Since I first wrote this post, it appears Beyond Basic Provisions gluten-free mixes are no longer on the market. Not surprised, as these would not my favorite waffle mix. My favorite is definitely the King Arthur Flour pancake and waffle mix. I also really like the Krusteaz pancake and waffle mix. (They make fantastic mini-pancakes for breakfast sandwiches!) No waffle maker? These Simple Truth frozen waffles make fora  great, quick breakfast.
What's your favorite waffle mix or recipe? What products are you disappointed to see remove from the market? Leave me a comment below!