I had so much fun going the Chicago Gluten and Allergen Free Expo this past April. Expos are so great, because you get to meet so many new companies and try their products before you buy them. One product I tried was Teese vegan cheese
Chicago Vegan Foods produces Teese vegan cheese. They make a few different products, including their famous Dandies vegan marshmallows. Teese vegan cheese boasts four flavors in their line-up. They include nacho cheese sauce, a cheddar sauce that's great for mac n'cheese, and then sliceable tubes of cheddar and mozzarella. I bought one each of the last two to try at home.
I will admit that I don't have to eat dairy-free. However, I have a few members in my support group that d. In addition, I'm always up for trying new things  my readers might enjoy. Oh, and did I mention that they are SOY-FREE too?!
The first thing I tried was the Cheddar Teese. It comes in a tube and even smells a bit like Velveeta. My husband tried a slice of it by itself. Let's just say it tastes better cooked.
I decided to make stove top burritos with them. One of the things that I liked right off the bat was that 1 oz. only had 50 calories. Teese vegan cheese contains half the calories of regular cheese. Know what that means? Less calories = more cheese on my burrito!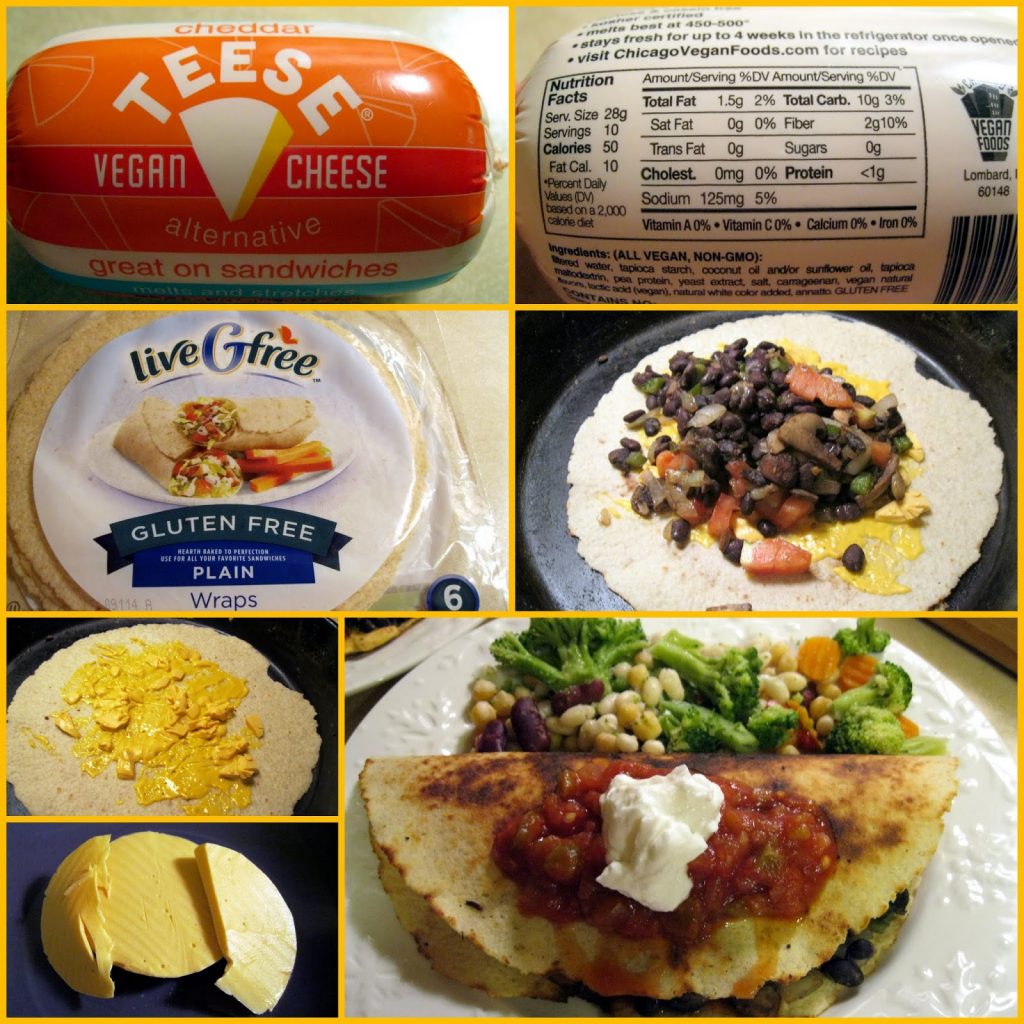 I used the new Aldi gluten free wraps to make dinner. I filled the tortillas with black beans and sauteed veggies, and then topped the whole thing with salsa and a dollop of Greek yogurt. (We never use sour cream anymore.) This was so good that I did it again the next day!
I used the Mozzarella Teese vegan cheese to make PIZZA! (Of Course!) I used Chebe pizza crust for this pizza. We topped it with homemade pizza sauce, sauteed onions and peppers, and turkey pepperoni. Directions stated to bake the pizza at 450 for 15-18 minutes. However, when the timer went off I realized that my oven wasn't set that high. I did roll out the pizza crust pretty thin, so the crust was fully cooked. The Teese didn't spread out well when cooked, but it was tasty. (Disclaimer- The Teese vegan cheese packaging stated the ideal temp for this "cheese" is 450-500. If I wasn't so hungry I would have put it back in the oven.)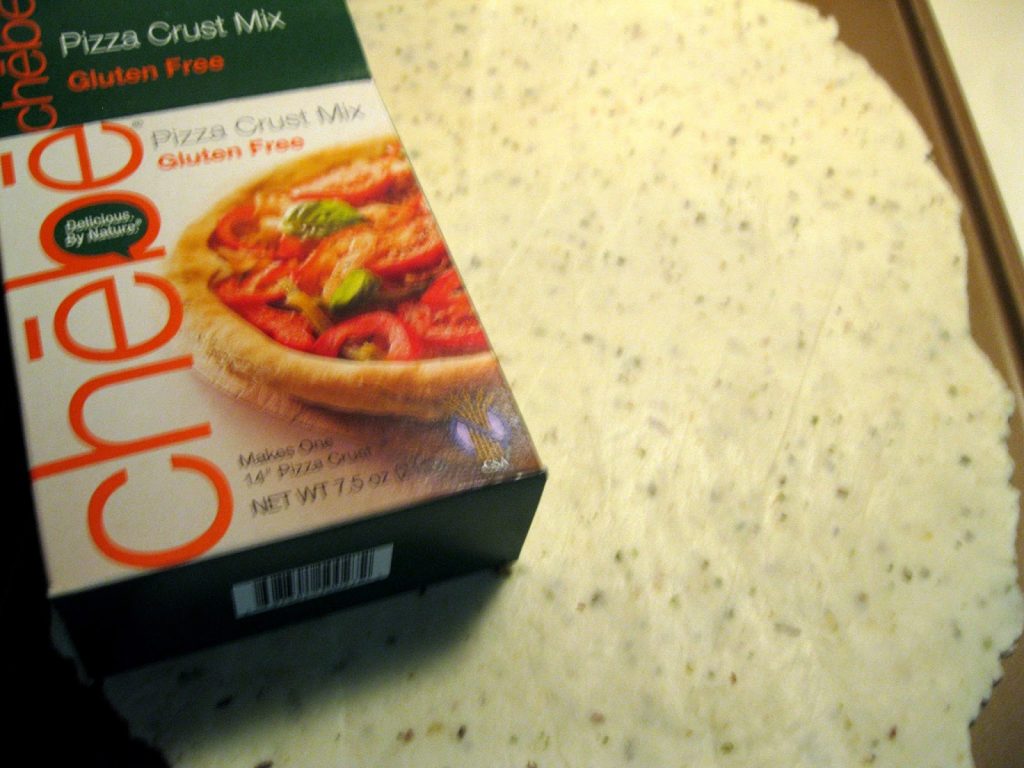 I was unsure of how the final product would be, but it was really good!. Good enough that I had a second piece and my husband had three! My husband's comment about the Teese vegan cheese is that while it definitely doesn't taste exactly like mozzarella cheese, it did taste like cheese.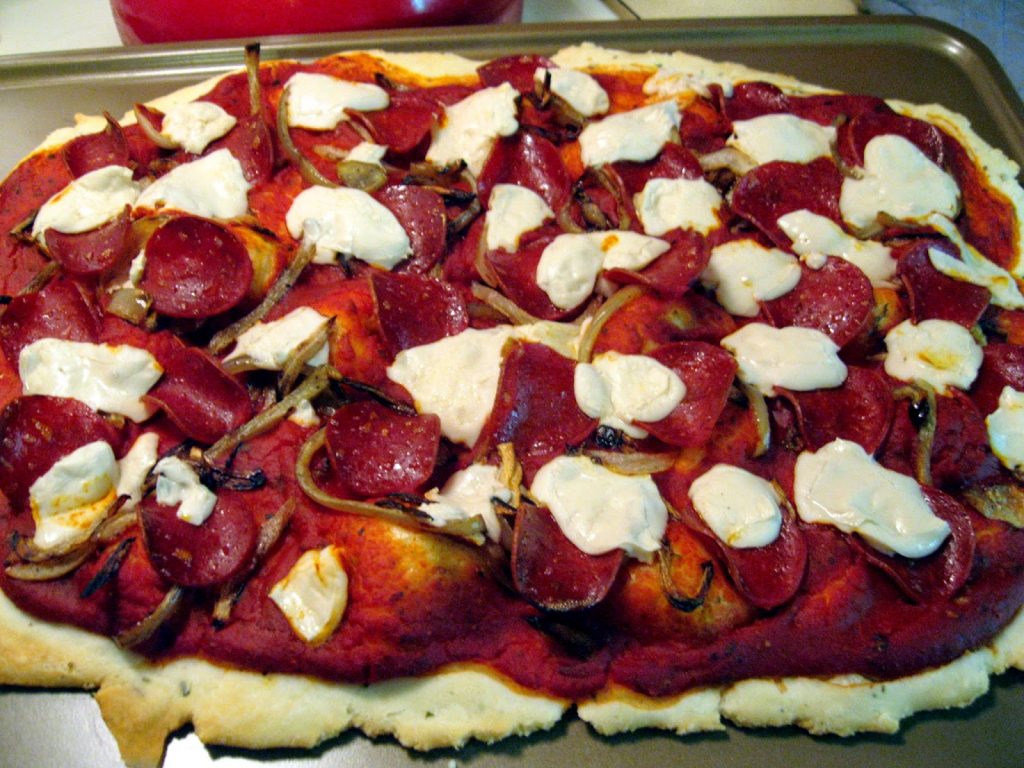 Since I don't have to eat dairy-free, I might not buy this product frequently. However, I will HIGHLY recommend it to my dairy- free readers!
Chicago Vegan Foods no longer produces Teese for retail sale.  However, they do still sell it commercially for restaurant use. Renee's Pizzeria in Troy uses Teese vegan cheese for their dairy-free pizzas.
Do you follow a dairy-free diet? What's your favorite dairy-free cheese? Please share your findings with other readers below!