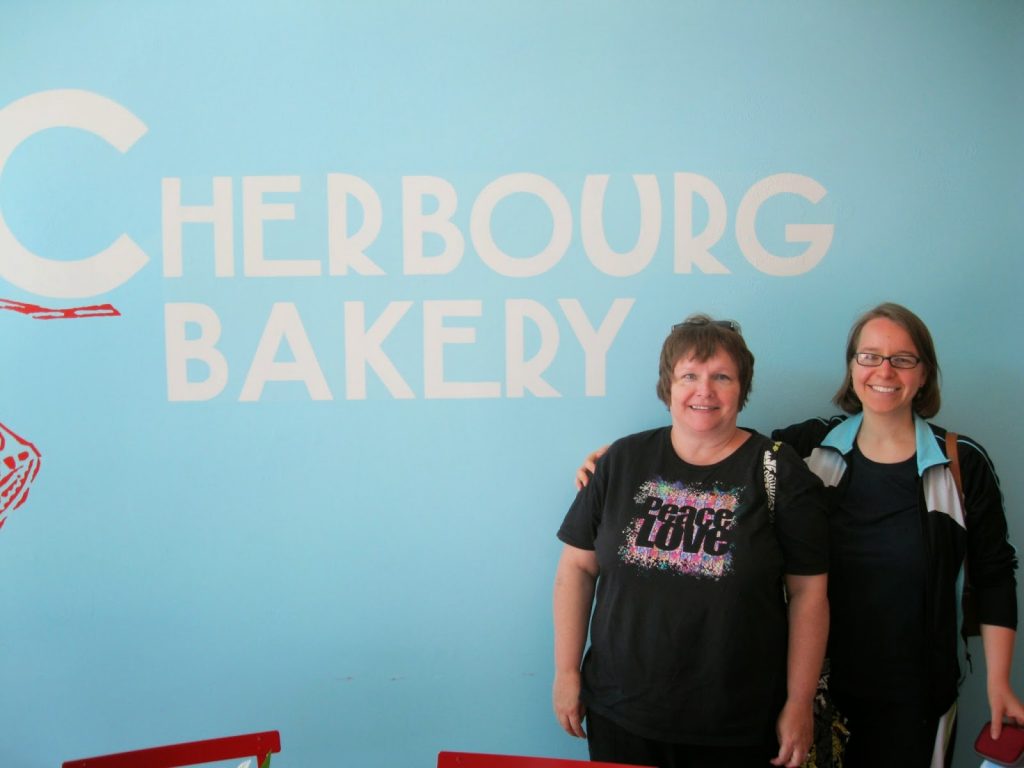 I found the most wonderful dedicated gluten-free bakery on our way back from South Carolina. On our last day of driving, we stopped off at Cherbourg Bakery, just outside of Columbus, Ohio. I'm so thankful for the Find Me Gluten Free App for listing places like this! The gentleman who helped us that day, Patrick, was so nice. He even took the above picture for us.
Being that my husband and I met in French class, I just had to take a picture of the "Bienvenue" sign below. Based on this sign, I'm assuming Cherbourg Bakery is named after the quaint seaside region of Cherbourg in the north of France. The inside of the Cherbourg Bakery definitely had a French cafe feel to it.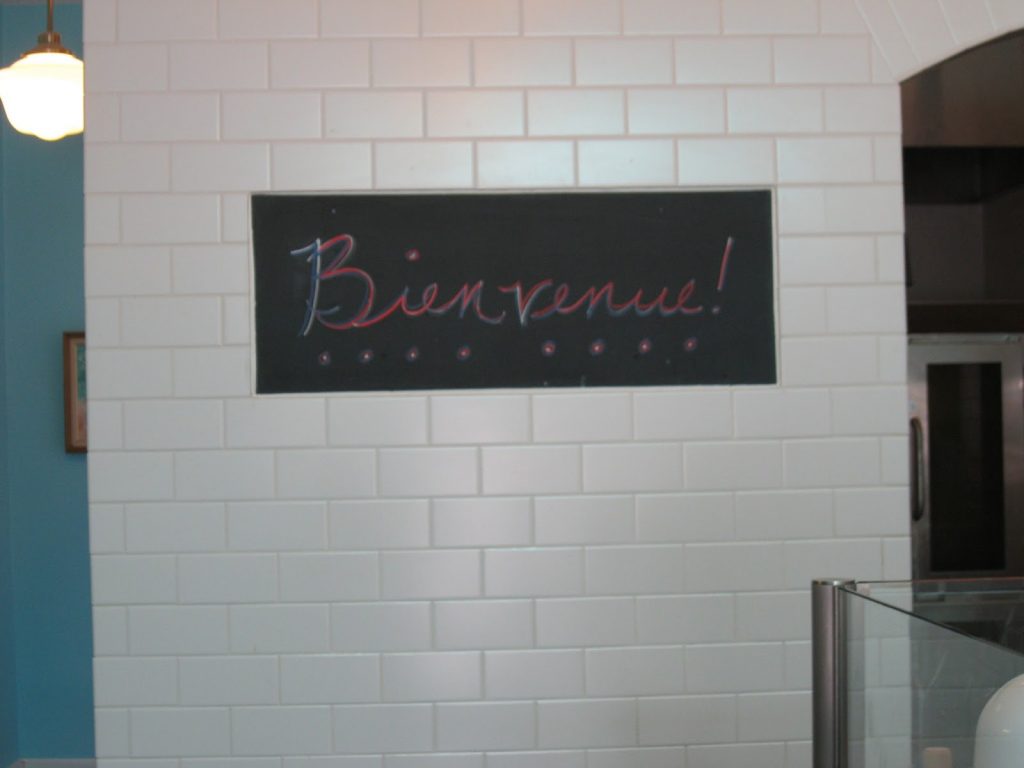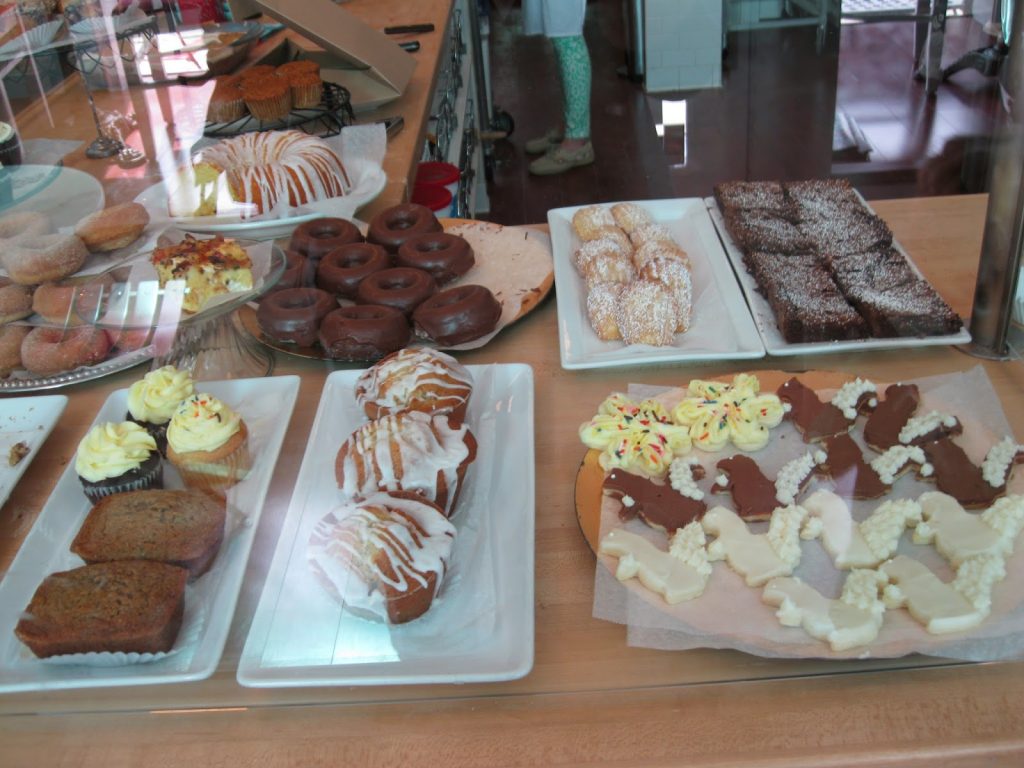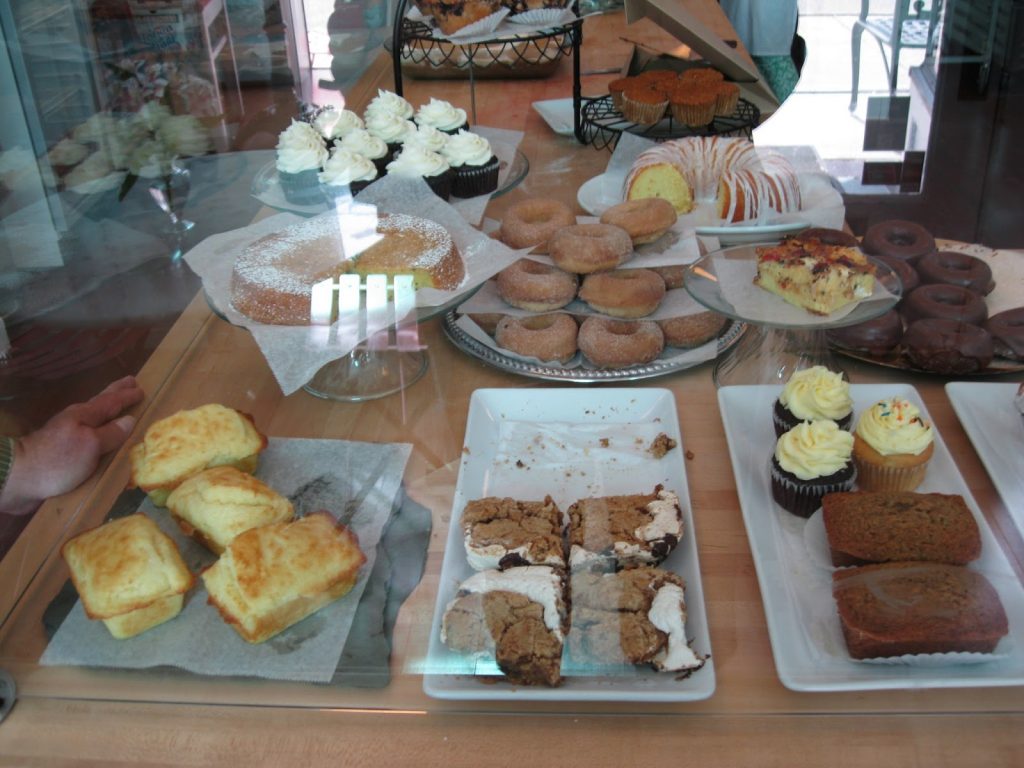 Cherbourg Bakery has so many delectable items. I wish I could have eaten them all! Their website  states that their products are "made with minimally processed ingredients, from as many local resources as we can muster." They also sell local pour-over coffee, that my step mother rather enjoyed. I know my husband would have LOVED it! As Patrick was describing their wares, I was salivating at each of them. Luckily, Patrick let me sample a few before I purchased them. Had I not had such a huge breakfast at our hotel in West Virgina, I would have bought a piece of their egg strata, made from "made with caramelized onion, chevre, basil and sun-dried tomatoes." You can see a picture of this delectable creation below, on a small stand just in front of the donuts. It sounds like a slice of Heaven!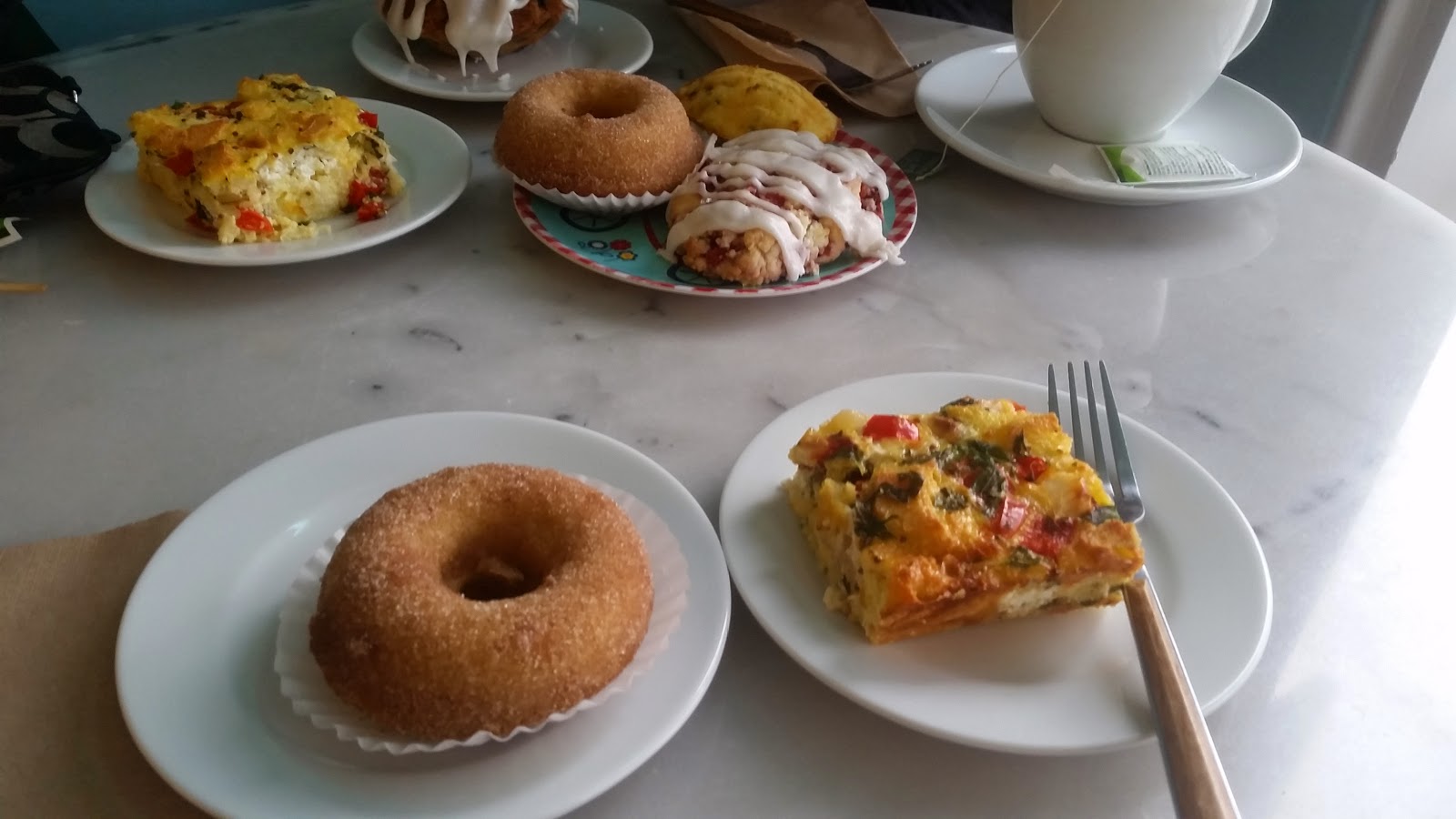 Decisions, decisions. What to buy? I ended up walking away that day with a S'mores bar, (which is make from gingersnaps), an Espresso brownie (which my husband adored), and a Cherbourg Bakery polenta cake. I'm so glad that Patrick allowed me a sample of the polenta cake, or I may have missed it! It has a mild sweetness with a hint of citrus, and the savory flavors of the corn and rosemary. It may have been my favorite. I did not purchase a squirrel cookie, although my dad did. Aren't they adorable?!?!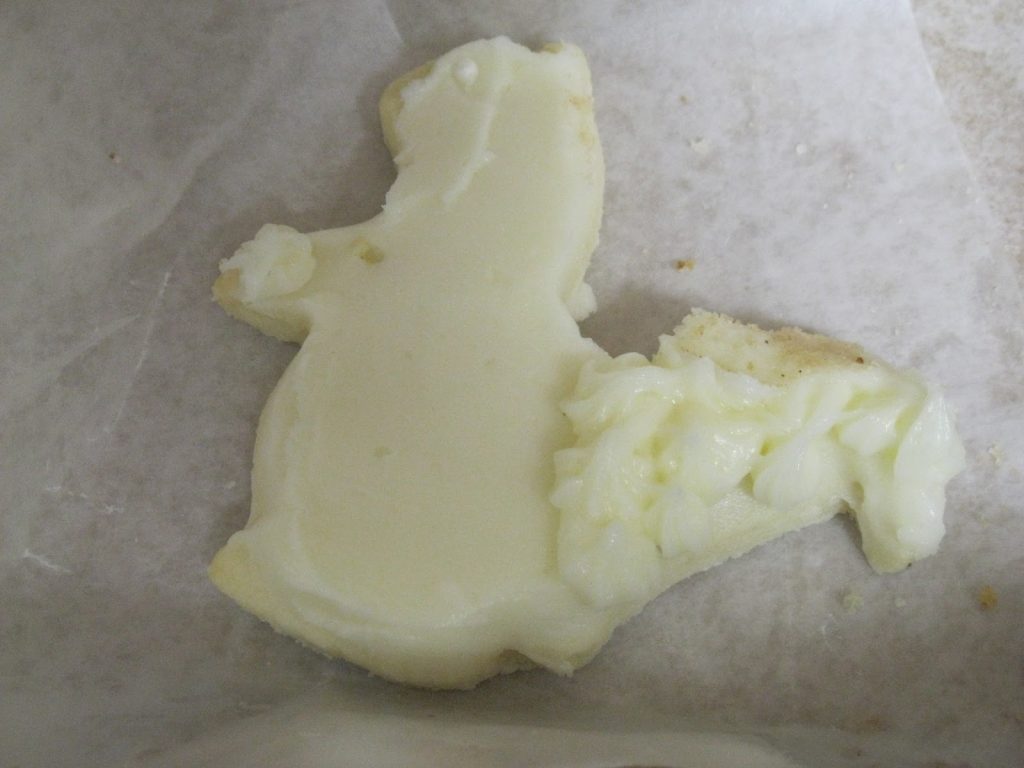 The next time you are in the greater Columbus area, I HIGHLY suggest visiting Cherbourg Bakery. Whether you eat gluten free or not, your taste buds will greatly thank you. Try one of their famous double lemon bars! Check out their Facebook page, which has even more pictures of their food.Follow the link to their blog, which includes a Cherbourg Bakery recipe or two!
Have you visited Cherbourg Bakery? What's your favorite item there? Let's reminisce about our favorite bakery together!